macOS Big Sur is the 16th major release after macOS Catalina 10.15. It was announced on Monday morning time 22 June, 2020 at WWDC "Worldwide Developer Conference" 2020. Apple Inc introduced macOS Big Sur as the 11.0 version with plenty of +85 new highlighted features. macOS Big Sur is the biggest release of Apple in the year 2020, it's totally set for the upcoming future mind of computers. Fortunately, now we have the macOS Big Sur for our Macs, MacBooks, and Hackintosh. Everything is completely changed in macOS Big Sur coming from Dock, Menu Bar, Window Chrome, icons, and even sound has been updated.
One of the biggest changes you might be noticed in macOS Big Sur. The SideBars are designed with full-height, which can be found in Finder within Apps such as Notes, Reminders, Music, etc. The new macOS Big Sur sidebar designed professionally lends more space to use your favorite apps.
Another biggest change in macOS Big Sur is UI symbols, which give the current apps a more attractive look. Now macOS Big Sur is in Beta we may wait for the upcoming features with new updates of macOS Big Sur in the future.
From +85 features of macOS Big Sur there some of the most famous features that users experienced and shared their positive feedback about that. You can use the macOS Big Sur Beta version right now with the following features.
Updated menu bar
Floating Dock
New icons for Appslighter window appearance
Redesigned sheets
New and updated sounds
Full-Hight sidebars
New symbols throughout macOS
Fastest Safari
Control Center
New added Messages, Emojis
Most of the iOS apps added to macOS Big Sur
Download macOS Big Sur ISO (Virtual Machine Image)
Still, macOS Big Sur 11 is in Beta mode, the Public Beta might be available this month in the App Store. And it's final version cover at least till the end of the year. And it might be available for you in September or October 2020 in the App Store.
The reason that Apple directly will not release there all operating systems for users. That is the most common thing that firstly they release the Beta version for the users and Developers. In order to check and rectify the issues Bugs, and Security performance. After hearing all the points from the Developer they will rectify and criticize the issues.
However, for installing macOS Big Sur on VMware & VirtualBox on Windows PC. You need to download the required file which is the ISO file. The file of macOS Big Sur is officially downloaded from the Apple Developer website and created by WikiKeep.com to ISO file.
Check the below link on how we have created a macOS Big Sur ISO file for VMware & VirtualBox.
[penci_button link="http://www.mediafire.com/folder/3oxvjtyk07fou/macOS%20Big%20Sur%20ISO%20by%20WikiKeep" icon="" icon_position="left" background="Red" hover_bgcolor="Green"]download now[/penci_button]
Finally, Apple kicked out the final version of the macOS Big Sur 11.0.1 update, there you can get the ISO file from the below downlink. The latest update of macOS Big Sur is 11.01, and the following details about it "(20B29) Initial public release".
[penci_button link="http://www.mediafire.com/file/dbfod9u5q9ii9nd/macOS_Big_Sur_11.0.1_%252820B29%2529.iso/file" icon="" icon_position="left" background="red" hover_bgcolor="green"]Download 11.0.1[/penci_button]
For downloading macOS Big Sur Beta versions from the Apple Developer Website you need to enroll with their program that costs an amount of $100. So, there is no need to be enrolled with the Apple Developer website. Because we have already prepared the macOS Big Sur ISO, dmg, VMDK files. Which you get can get from the above and the below links.
macOS Monterey
macOS Monterey ISO image file is available in the below downlink, click on that and download the macOS Monterey ISO image file.
macOS Big Sur 11.1 latest update is out now you can get it from the below link.
Install macOS Big Sur on Virtual Machines
Once you have downloaded the macOS Big Sur 11 ISO or VMDK files. These files only contain virtual machines, you can't use the ISO and VMDK files for any other purpose. In that case, Virtualization software such as VMware Workstation/VMware Player, VMware Fusion, and VirtualBox allows you to install macOS Big Sur on Virtual machines platforms.
There is a piece of good news if you are a Windows user, then easily you can use the above Virtual machines to install macOS Big Sur on that. If you don't know how to make it happen then check out the below links both on Windows PC, and Mac PC.
Install macOS Big Sur on VMware & VirtualBox on Windows PC
Install macOS Big Sur on VMware Fusion & VirtualBox on Mac
Apple ARM-Based Silicon Processor
At WWDC Apple announced that they want to switch from Intel CPUs in Macs Silicon of its design, that based on an ARM-Based processor. Now Apple itself designing the chips for their upcoming iOS devices and Mac desktop or laptop. Apple announced that will complete the project of ARM-Based transition within two years but will release their first ARM device till the end of the year.
Apple will combine the CPU, GPU, SSD controller, and many other components, that Apple Silicon will include Neural Engine for machine learning applications. Alongside with macOS Big Sur Apple updates the applications to support the new chips, which includes Final Cut Pro. Although Apple announces the partners like Adobe, Microsoft has already gotten many ARM running Apps.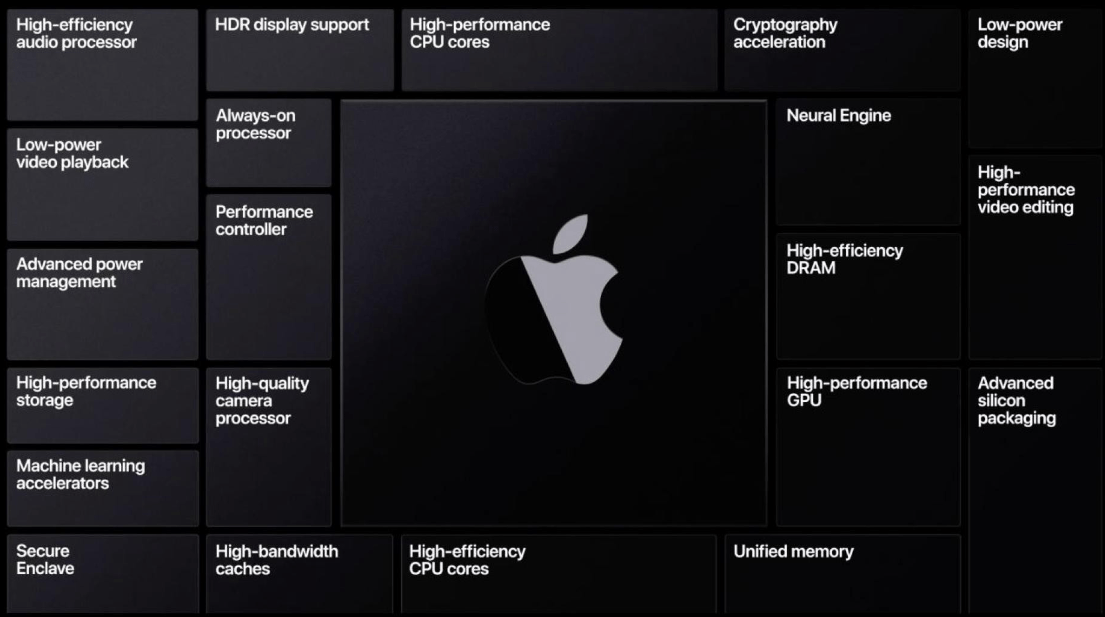 Be with us we will keep updating the post when the macOS Big Sur final version released in the App Store. If you faced any kind of problem regarding to macOS Big Sur installation of Virtual Machines. Then feel free to share with us using the below down comment section.