In this article, you will learn how to customize Windows 11 taskbar size, Microsoft usually brought few changes in the interface look of the operating system and features. Like there is no option to make Windows 11 taskbar size small or big. On the other side, you can't make the Windows 11 taskbar transparent. Simply through this article, you will learn step by step how to make Windows 11 taskbar size small.
However, Windows 11 is the latest and biggest operating system launched by Microsoft for people. It's big news for Windows 10 users after using continuously Windows 10 for six years, and now Windows 11 is available on their hands. And also, another good thing is that you can upgrade your Windows 10 to Windows 11 operating system for free with any charges. Simply you can update Windows 10 to Windows 11 through the Settings>and Windows update>.
In most posts that we wrote about Windows 11, we mentioned the big changes in the Windows 11 installation procedure. Like Windows 11 requires the TPM 2.0 and Secure Boot, which is easy. Right Now Windows 11 is in Preview mode like Windows 11 Insider Preview build 22000.71 builds 2 days ago rolled out in the market. But if you don't want to update your Windows 10. Simply you can install it through the Virtualization software on your Windows 10 PC, in order to check the features. If you don't how to do that then simply follow the below down-links.
Steps to Customize Windows 11 Taskbar Size
For customizing Windows 11 taskbar size from large size to small size, or from small size to large size. Then follow the below down steps on how to do that. Right now I want to make the taskbar size of Windows 11 small, so in this case, simply press Windows+R to launch the Run window. Once the Run window is opened type "Regedit" and press enter.

When the Registry Editor opened, click on HKEY_CURRENT_USER\Software\Microsoft\Windows\CurrentVersion\Explorer. Then right-click select New and click on DWORD (32-Bit) Value.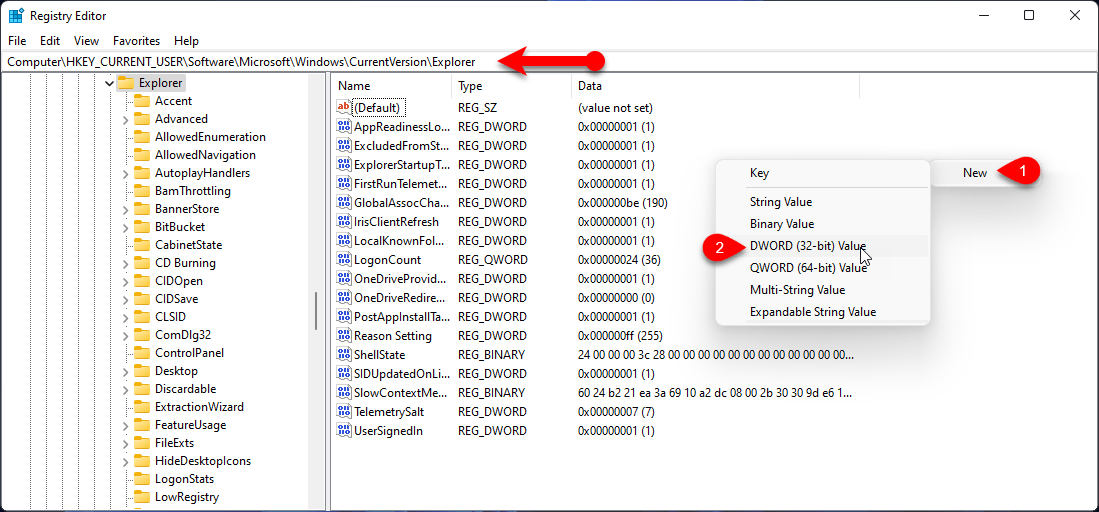 Rename the file "TaskbarSi" and press enter to make changes.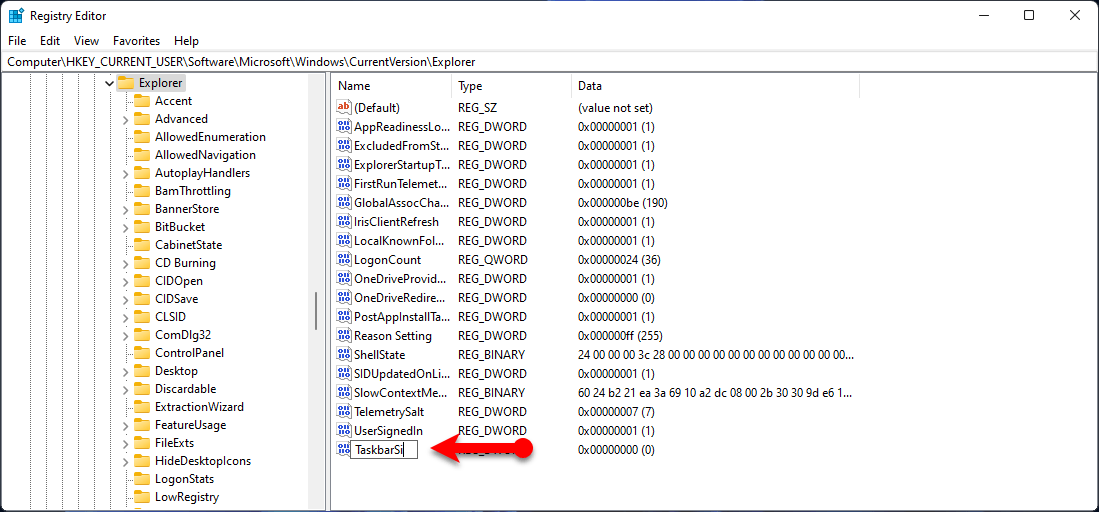 Now double-click on the TaskbarSi, once another window is opened change the Value Data from 0 to 1 and press OK.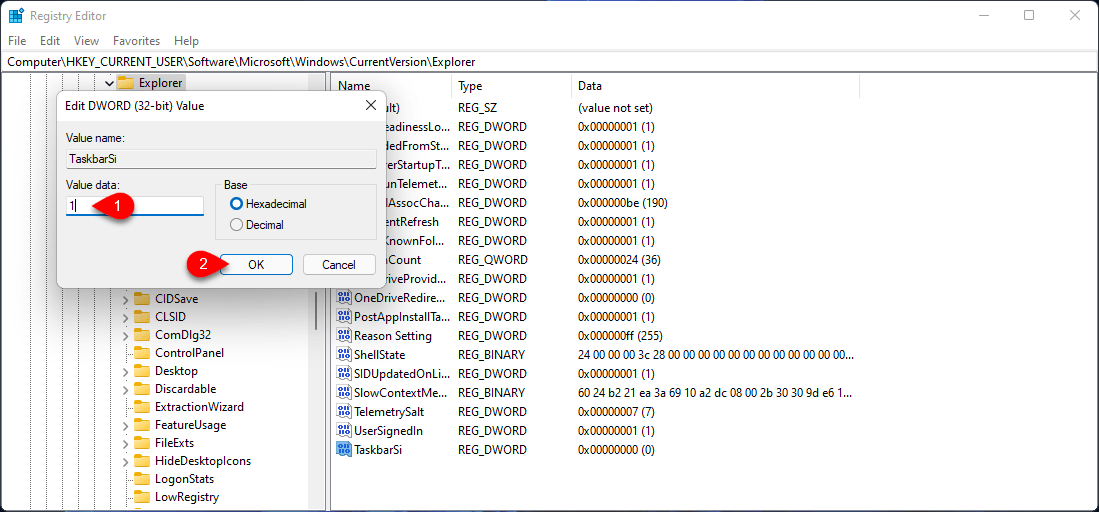 Now minimize the Registry Editor, then press the Ctrl+Shift+ESC button to open the Task Manager window. Once the task manager opened click on Details, find out the "Explorer.exe", right-click on that, and End the Task.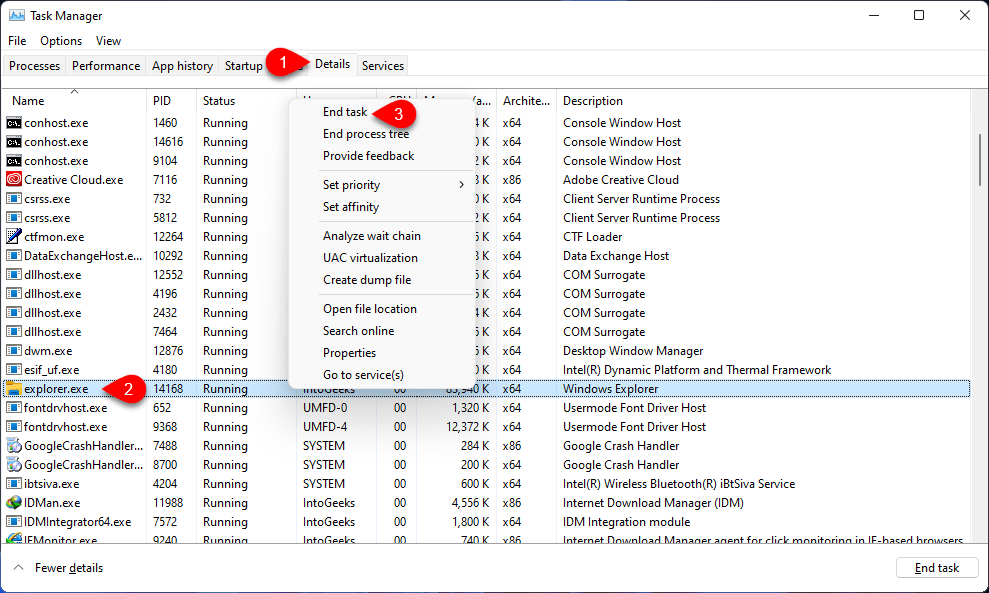 Again here you will be asked that do you want to end the Explorer file, so click on End Process.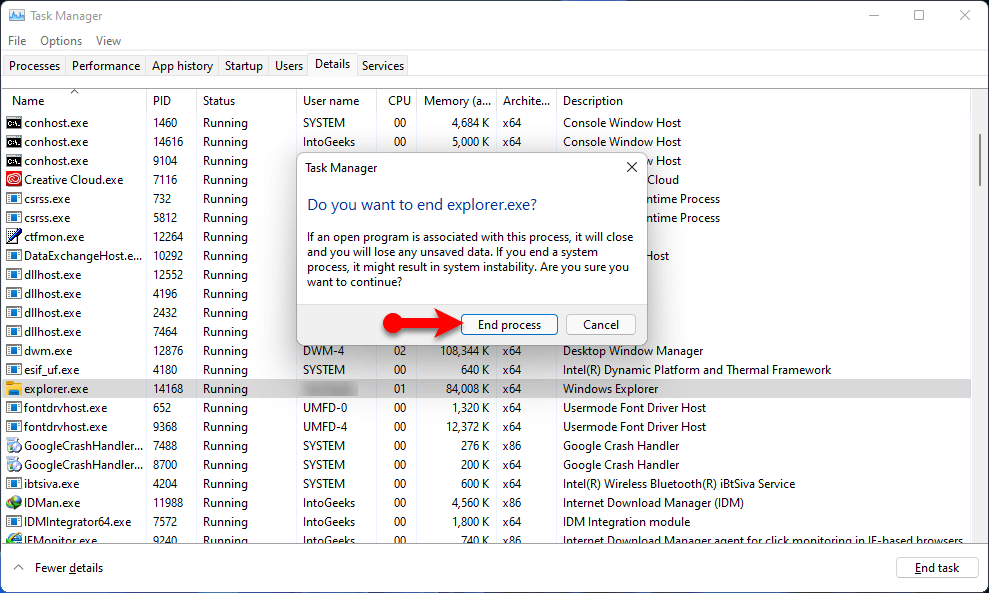 Once the Explorer file exited, click on the File> click Run New Task.
Type the name "Explorer" and press OK.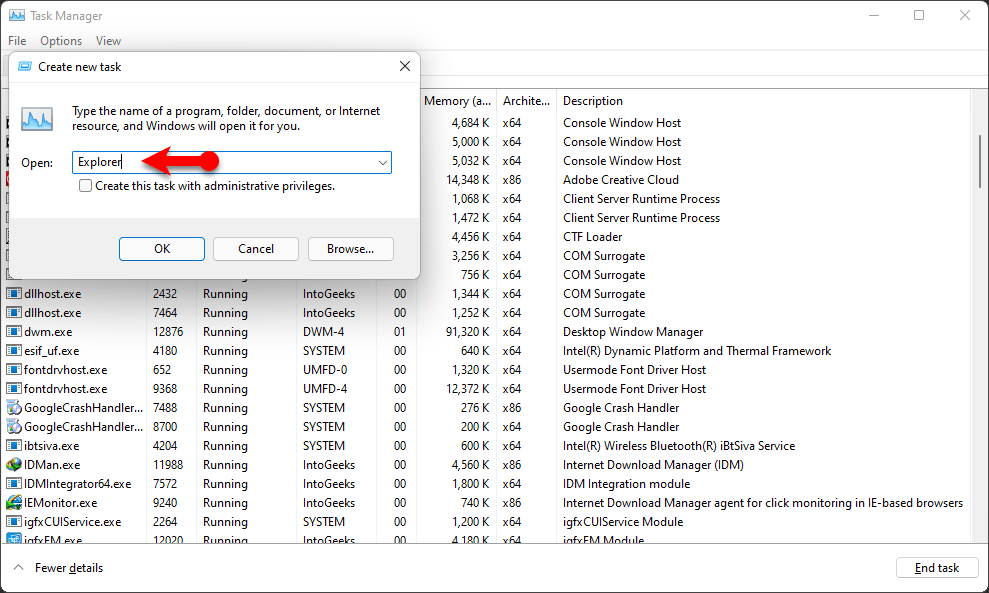 Now navigate to Registry Editor double-click on TaskbarSi file, and change the Value Data to "0" and press OK.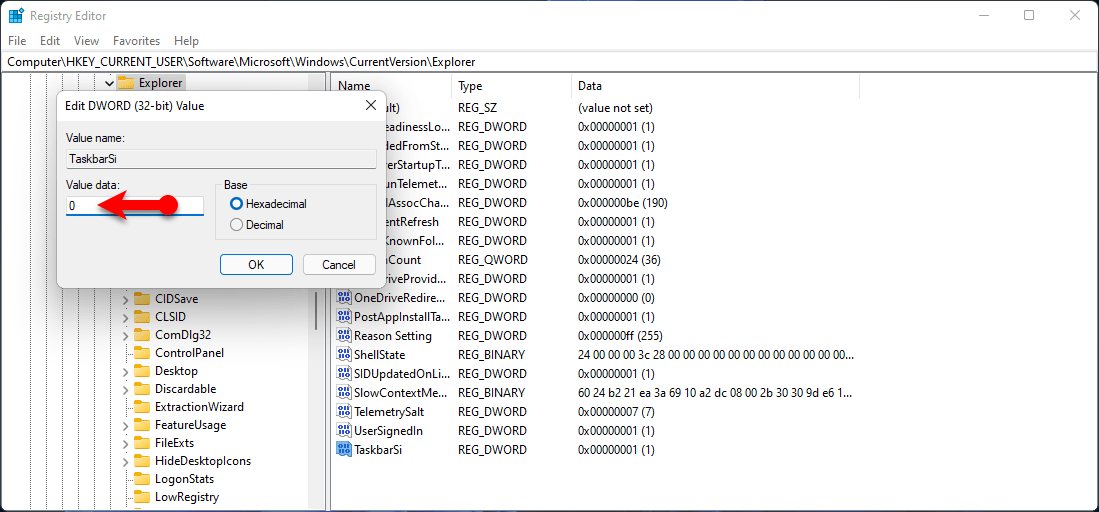 Now again navigate to the Task Manager window right-click on the "Explorer.exe" and click End Task.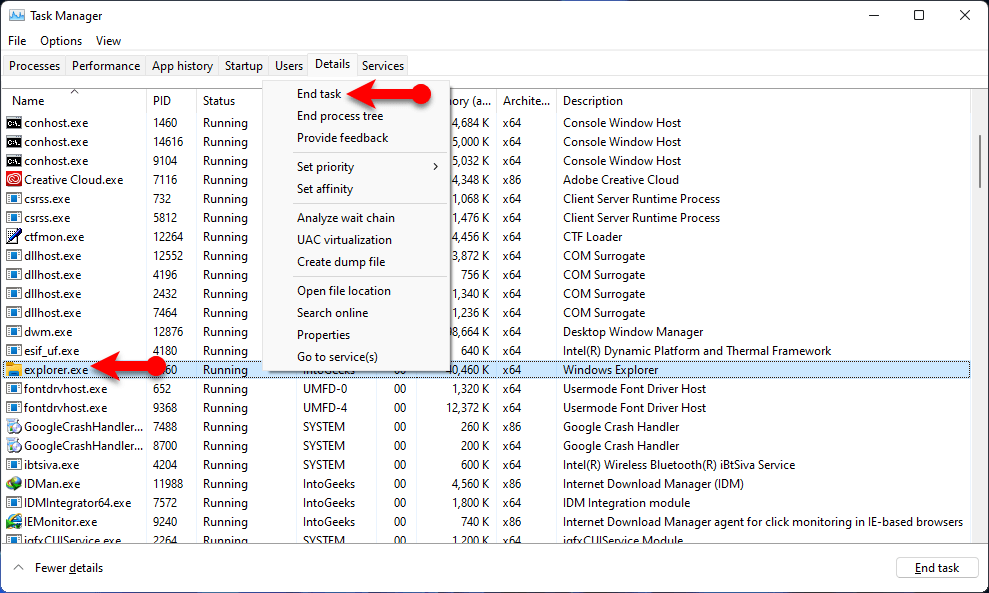 When the Explorer ended, again navigate to File> and click on Run New Task.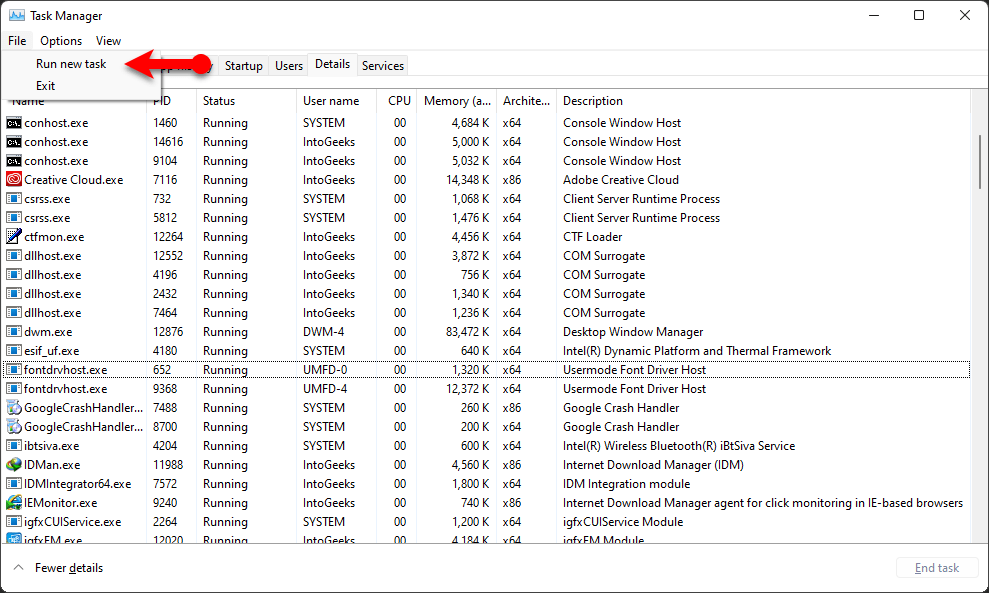 Now select Explorer and click OK.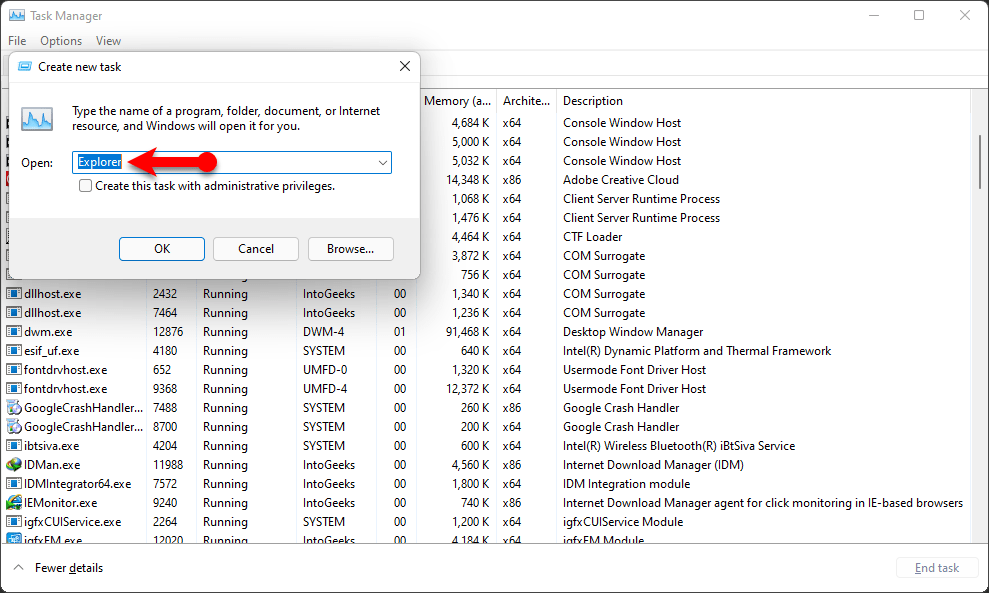 Once the changes are made you will see the taskbar size of Windows 11 is small. Simply close the task manager and the Registry Editor, and enjoy using Windows 11 with a small taskbar size.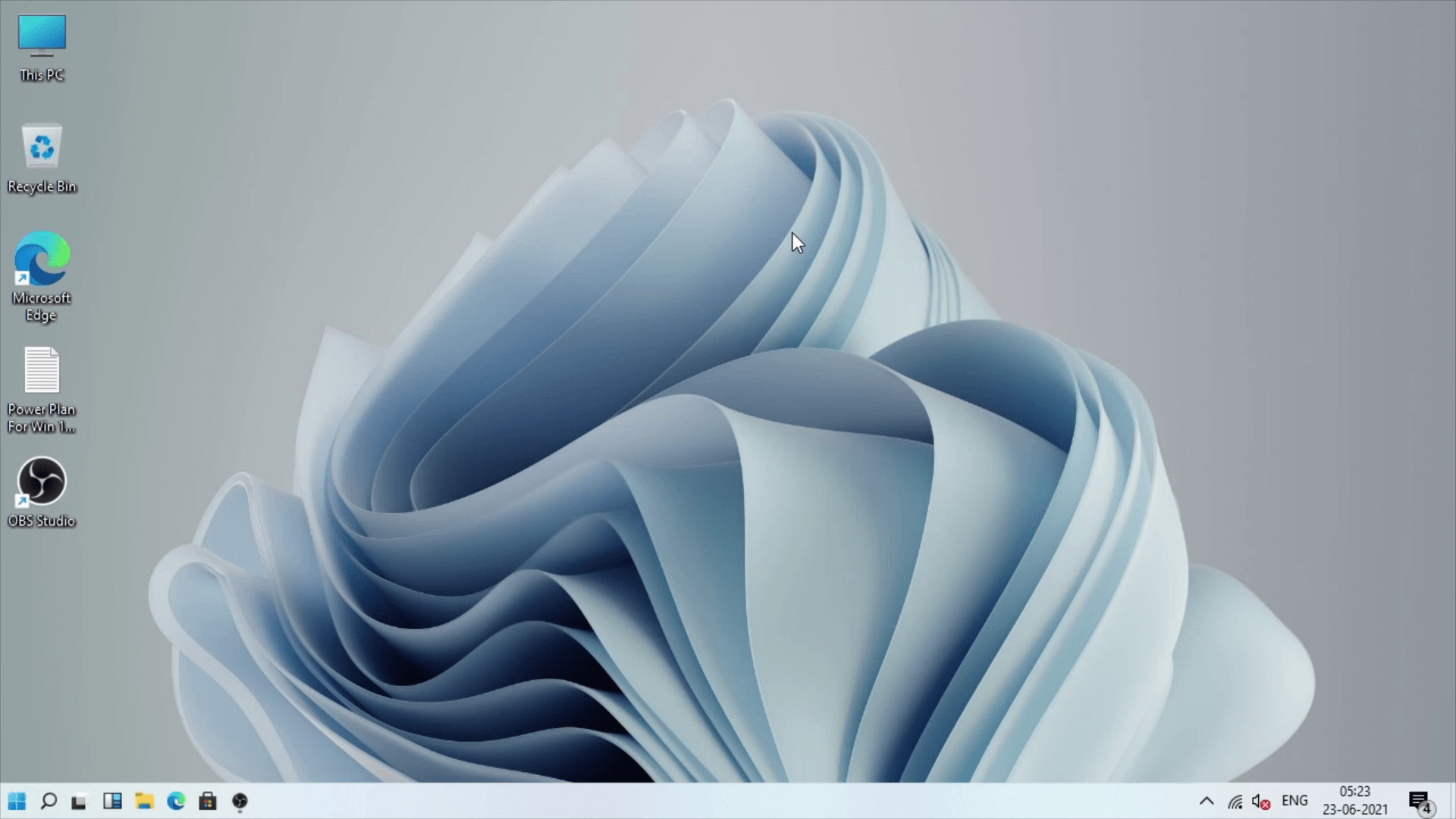 Final Point
If you faced any kind of problem feels free to share with us via the comment box section.