Telegram is one of the biggest applications similar to WhatsApp, Viber, Imo, Messenger, and other chatting applications. Now you can easily download and install the Telegram Application on your Windows 11, 10, or any other older version of the Windows operating system. Usually, the Telegram app is available for Windows, macOS, iOS, and Android devices. More than that Telegram is available in the form of the Web, which means you can use Telegram on the web browser without using any third-party applications.
However, installing the Telegram application on iOS or Android is pretty much easy. Whether you install it through the App Store, Google Play Store. Unfortunately, if you are using Windows 10 or an older version of Windows OS you have to download the Telegram app manually from its official website.
But now it's the time of Windows 11, and now all of the Android applications are now available for free of cost on the Windows Microsoft Store. So, if you are using Windows 11 operating system then there is no need to download and install the Android applications on Windows 11 manually. On the other side, you can install the Telegram application step by step through the below down guideline.
Install Telegram App on Windows 11 & macOS
For downloading the Telegram application click on Windows 11 start menu, then click on Microsoft Store to open it.

When Microsoft opened click on the search option then type Telegram and press search. And click on the Telegram icon to open the install window.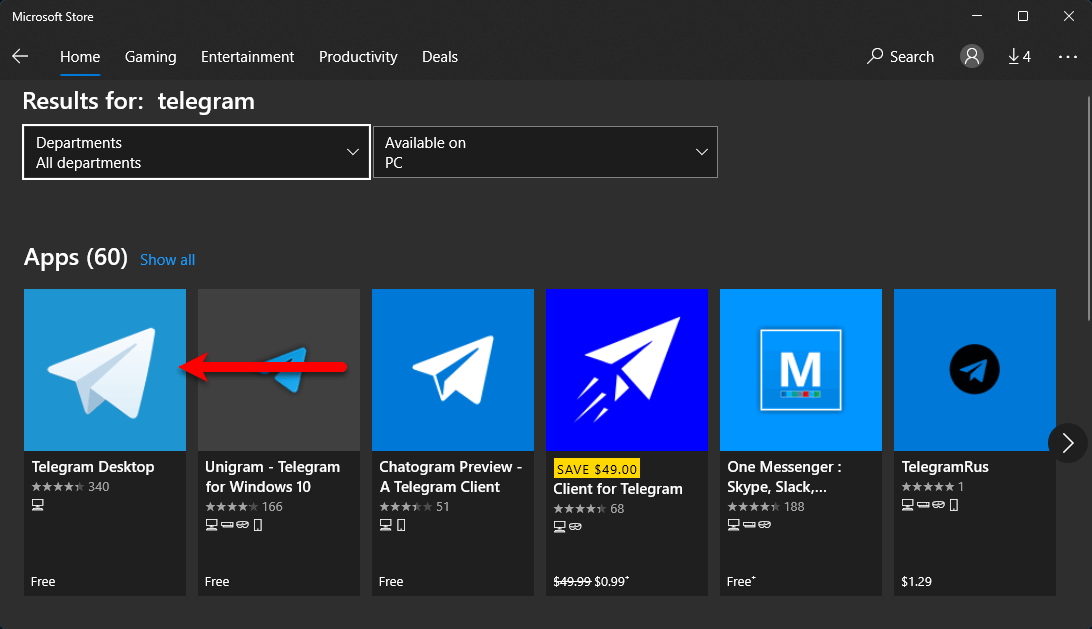 Now click on the Get option to start downloading the Telegram app.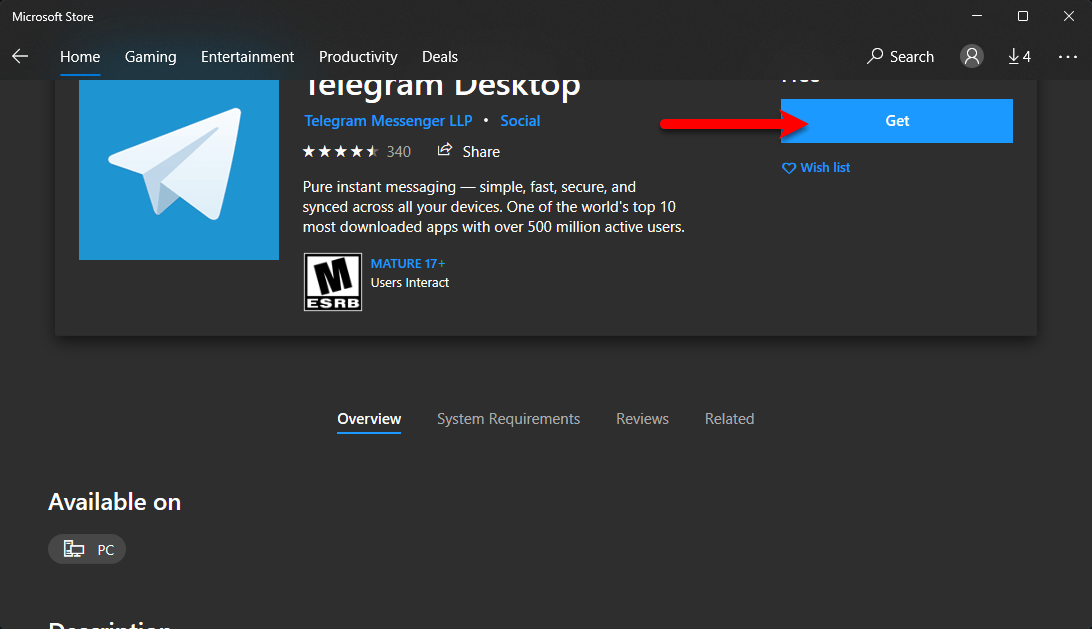 Now click on the Install button to start downloading the Telegram app, and wait for it to download.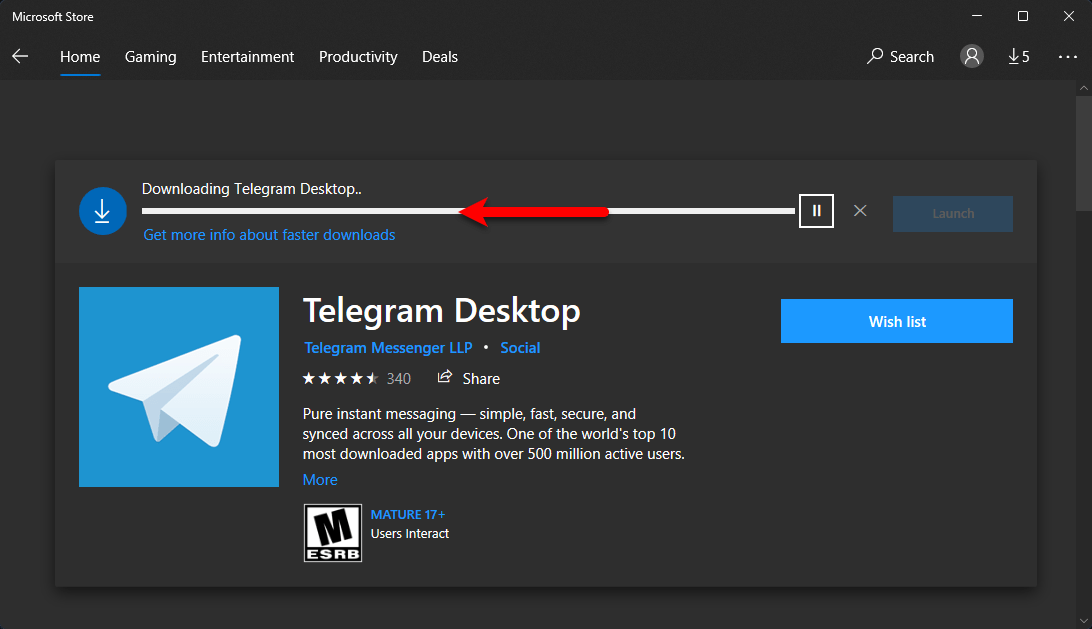 Once the Telegram is successfully downloaded and installed on your Windows 11 PC. Then simply navigate to the Windows start menu, and click on Telegram to launch. When the Telegram opened on the wizard screen click on Start Messaging.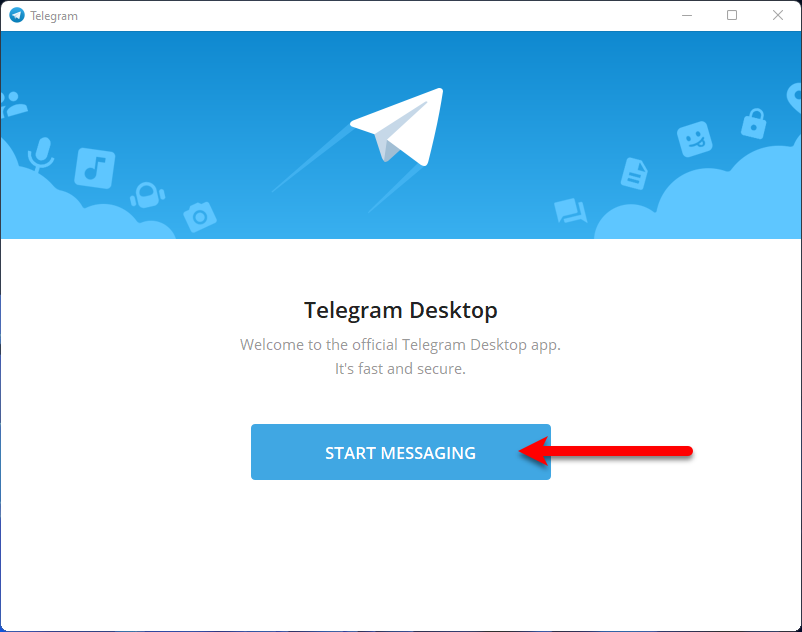 Now enter your phone number or simply you can click on the "Quick Login using QR Cod". Then scan the QR with your mobile Telegram application. Also, you can enter your phone number.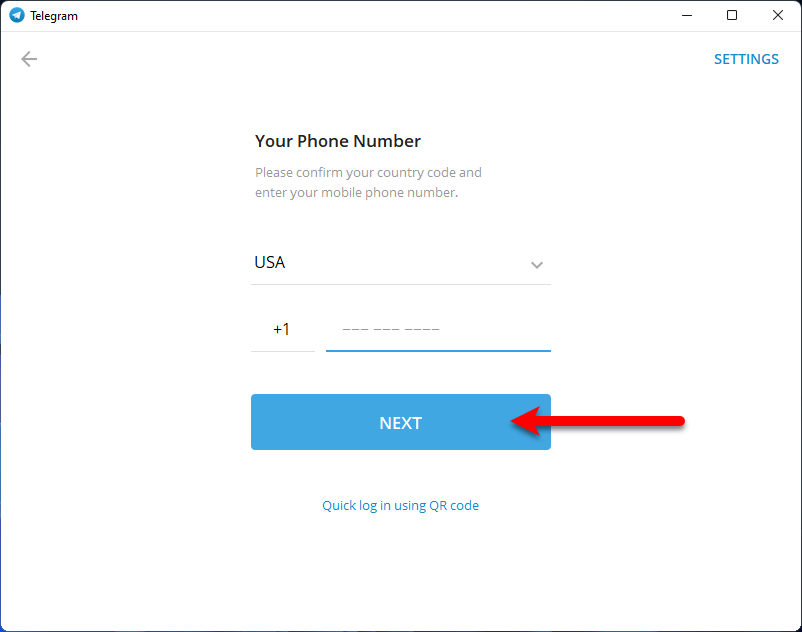 Now the Telegram is successfully opened and registered on Windows 11. Enjoy using Telegram easily without any issue on Windows PC.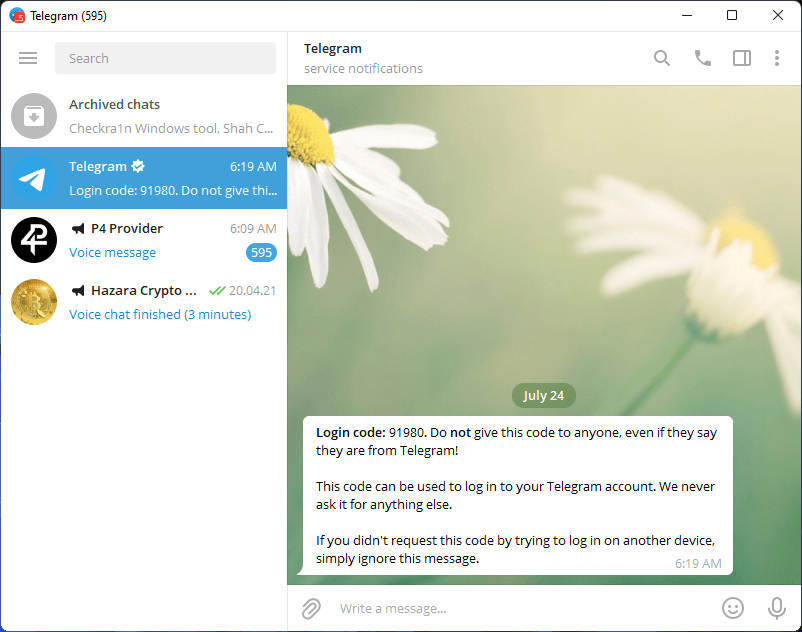 With the same process, you can install the Telegram application on your macOS Monterey, without using any third-party places. Simply, navigate to App Store and download the Telegram app on your macOS PC.
Bottom Line
If you faced any kind of issue fill free to share with us via the comment box section.