macOS Big Sur 11.0 is the operating system that most of the users are facing different kinds of issues on that. Like there are issues on fixing macOS Big Sur Intel UHD graphics, Issues on macOS Big Sur Intel WiFi Bluetooth device. Or some of the users after installing macOS Big Sur on there Comet Lake PC, they faced the error. On the other hand, after installing macOS Big Sur on different devices, they faced the how to fix the drivers. But don't worry there won't be an issue, from the time that macOS Big Sur released. We have done proceed and found the solution for each of them.
Click in the below links if you are facing recently these issues with macOS Big Sur 11.
Through this post, I want to explore for you how to Add Theme (GUI) in OpenCore Bootloader – Hackintosh. What is GUI? A GUI (graphical user interface) is a system of interactive visual components for computer software. A GUI displays objects that convey information, and represent actions that can be taken by the user. The objects change color, size, or visibility when the user interacts with them.
Add Theme (GUI) in OpenCore Bootloader – Hackintosh
For adding theme GUI in OpenCore Bootloader firstly you need to download the required files from down-below.
Firstly, you need to mount the EFI partition of your system drive. So, for mounting the EFI partition we are always using the OpenCore Configurator, in this case, you can use Clover Configurator, or EFI Mounter also. But this is the best solution for mounting the EFI partition. Fire up the OpenCore Configurator, click on Mount partition option, and your password to mount the EFI partition.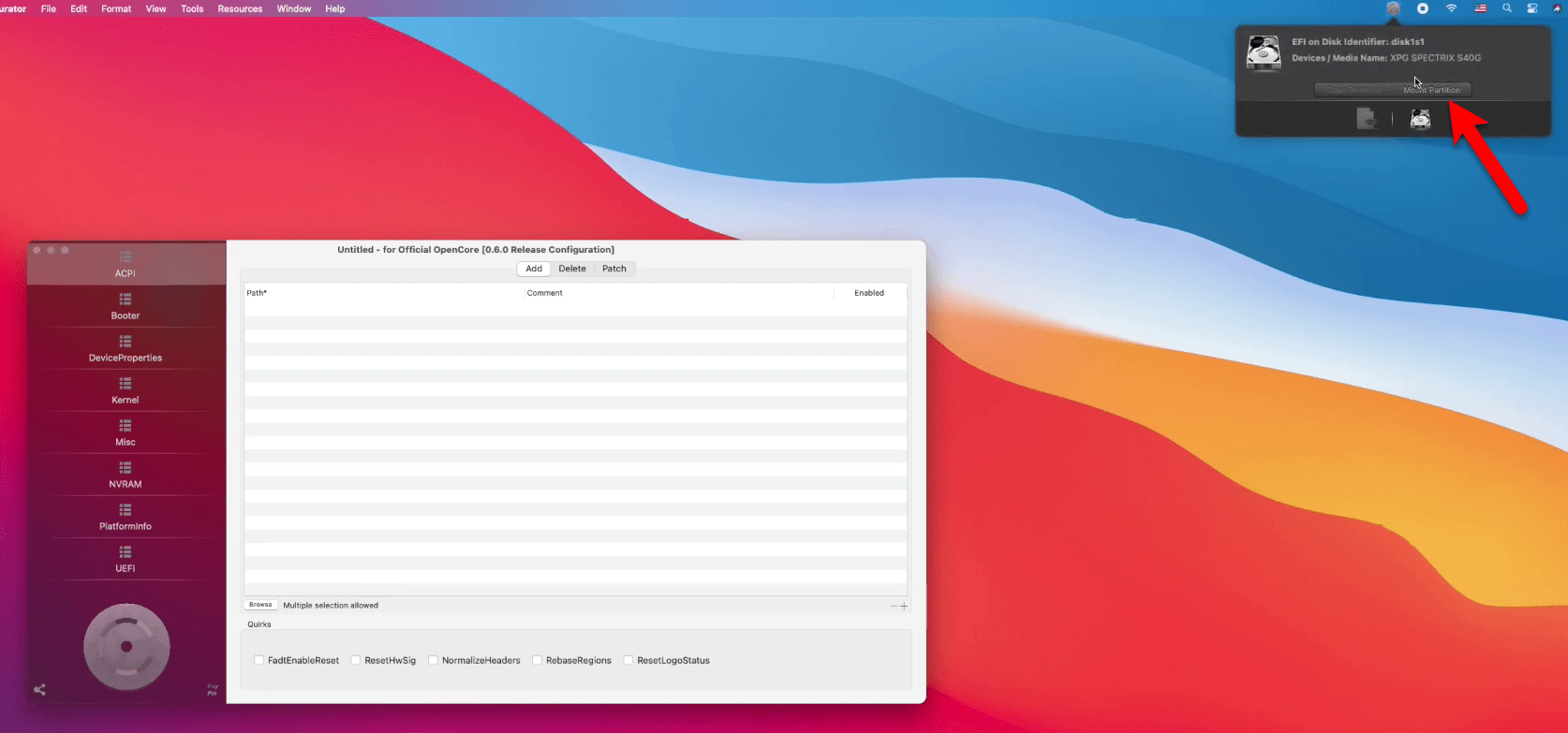 When the EFI partition mounted to your desktop, unzip the OCBinaryData. Open your EFI system partition>EFI>OC> Right-click on Resources and delete.
Once the resources folder deleted, open up the OCBinaryData folder. Then copy the resources folder from there and paste it to the EFI directory.

When the resources folder successfully replaced, right-click on mounted EFI partition and click Eject EFI.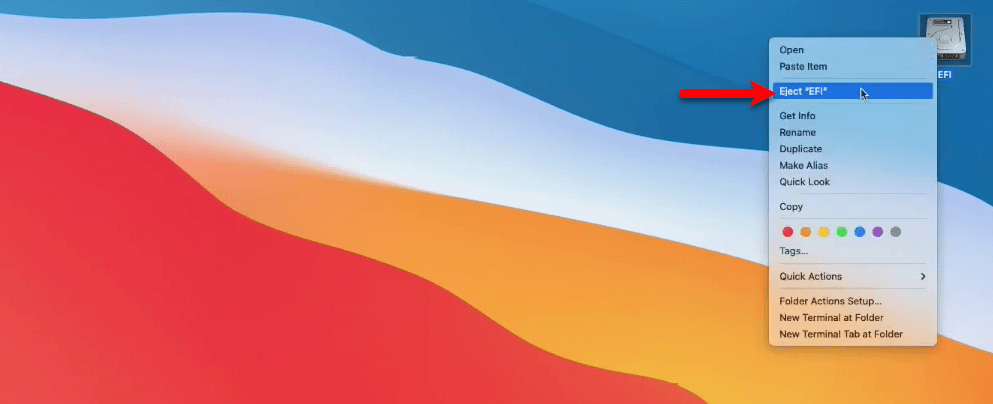 Now to complete this process you need to restart your PC in order to Add them GUI in OpenCore Bootloader.