Your payments are currently on hold, action is required to release payment. If you are using the Google AdSense revenue platform then you might have faced this issue. The issue is after completing the $100 threshold on Google AdSense automatically the Google will ask you to provide your payment method. For releasing the payment from Google AdSense you need to enter your bank account on Google AdSense.
What is Google AdSense? Google AdSense is a program run by Google through which website publishers in the Google Network of content sites serve text, images, video, or interactive media advertisements that are targeted to the site content and audience. These advertisements are administered, sorted, and maintained by Google. They can generate revenue on either a per-click or per-impression basis.
Your payments are currently on hold, action is required to release payment
for fixing this issue on your Google AdSense open up your AdSense account, then on the main window of Google AdSense click on the Action option to ahead in the next step.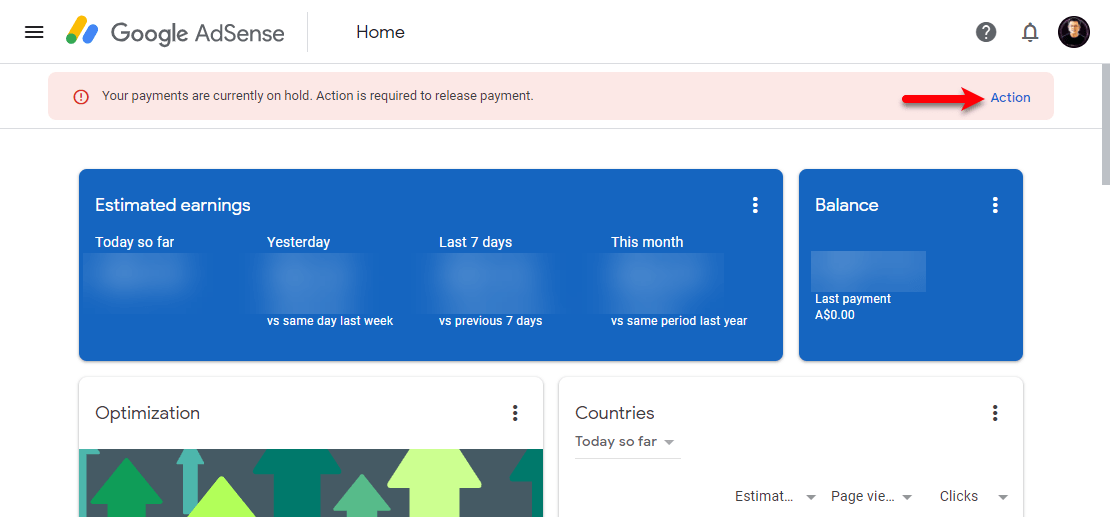 When the below-down window opened you have to click on the Update option.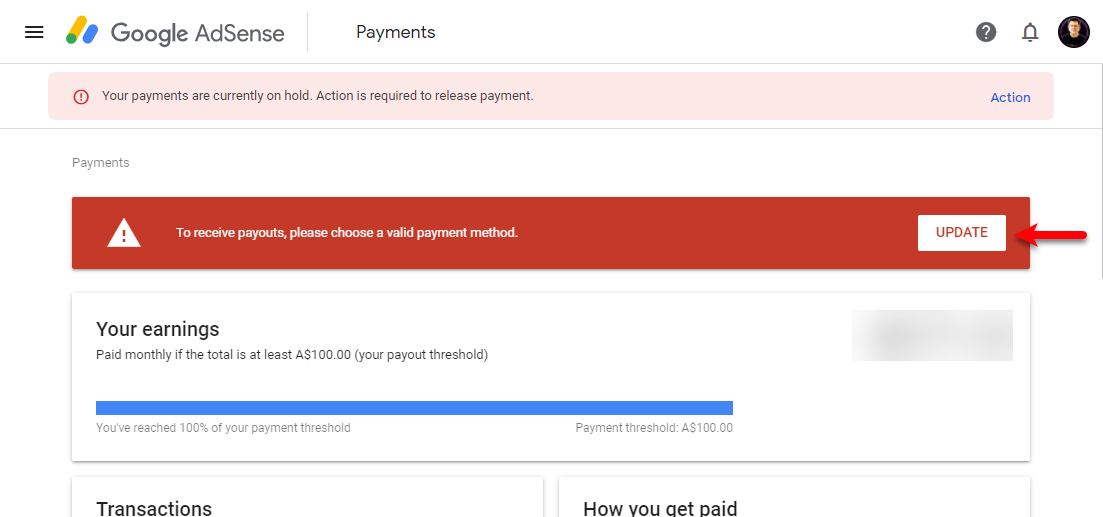 While the next window opens you will see there the "Add payment method" option, so click on that to open the next page for adding payment details.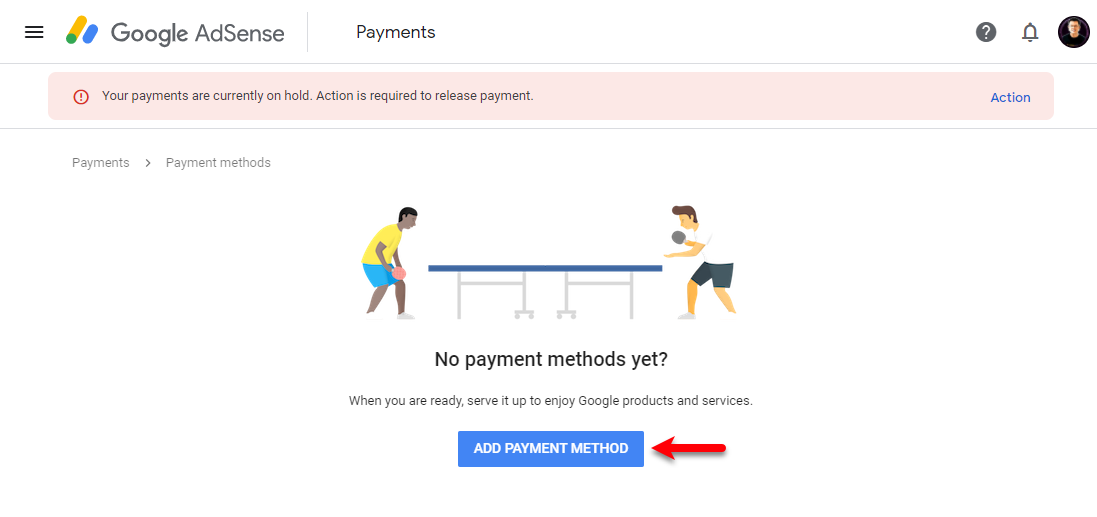 You can add your bank details where your Google AdSense is verified, in this case, my Google AdSense account is being verified in Australia so I will use Payoneer for the cashout. Payoneer is easy just register on Payoneer and navigate to Account>Global Payment Service and add there the Australia bank. Now I will use Payoneer Australia bank details for the cashout of Google AdSense payment, I will copy the AUD bank details one by one.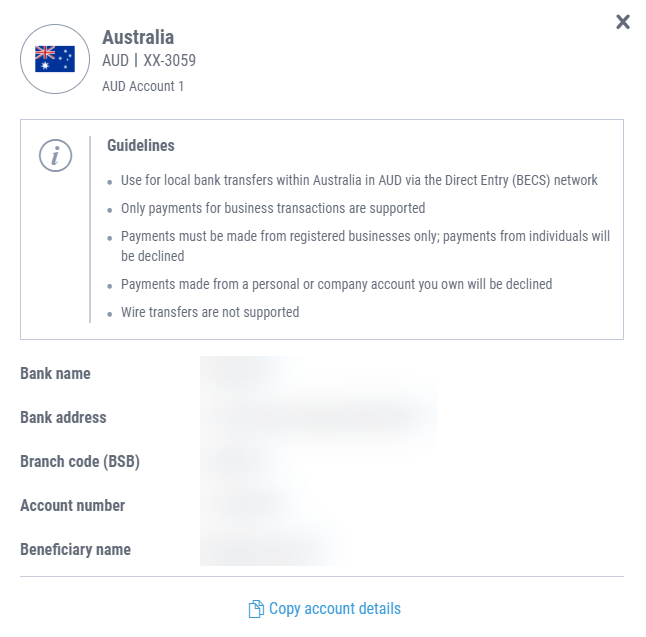 Now navigate to your Google AdSense account and enter the Name on the bank, BSB Number, Account Number, Once that's done click on the Save button.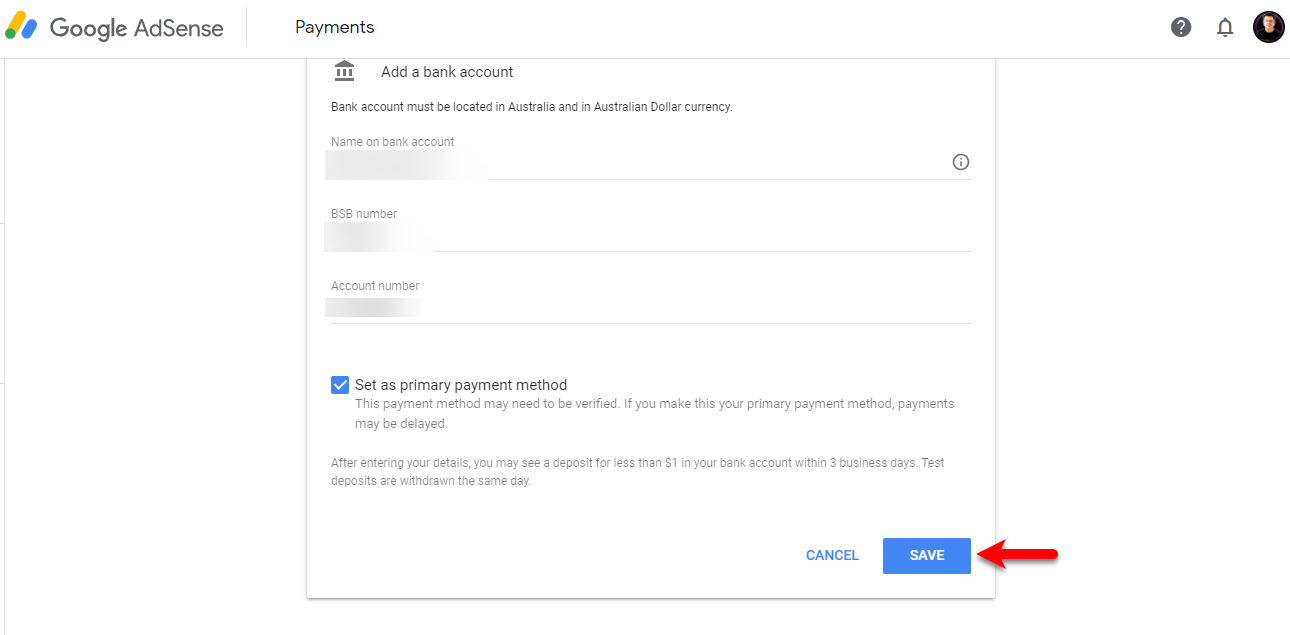 Wait until it should complete the processing.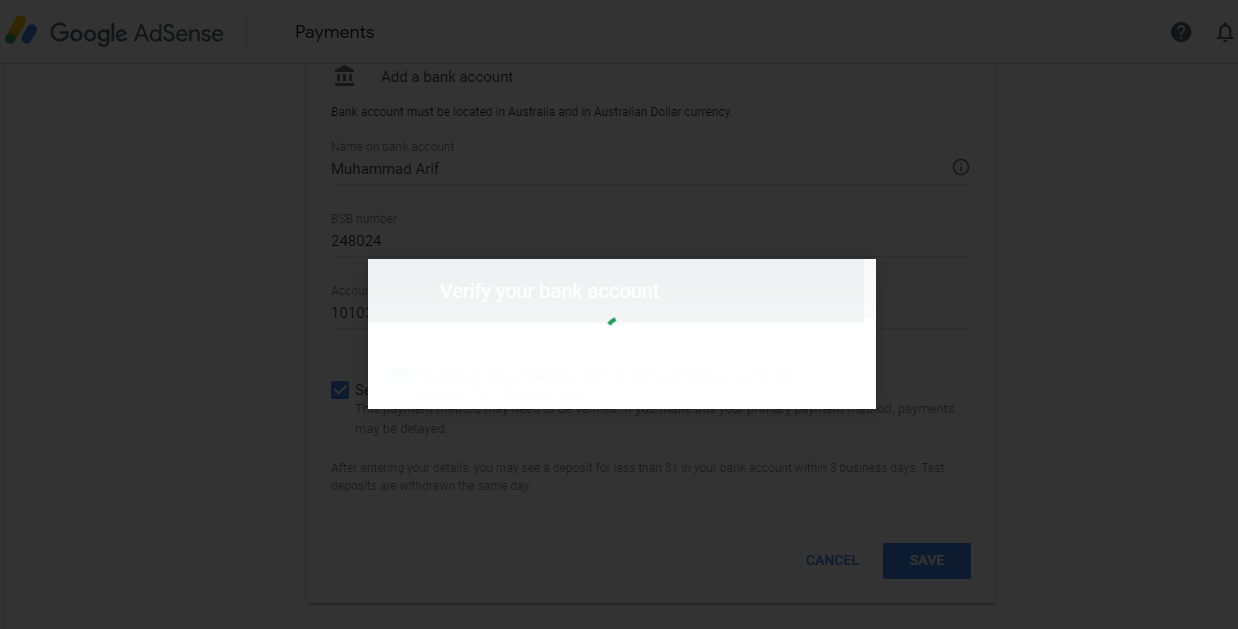 So, after you saved your bank details on Google AdSense. After that, Google will deposit less than $1 into your bank account within the next 3 to 5 days of business days.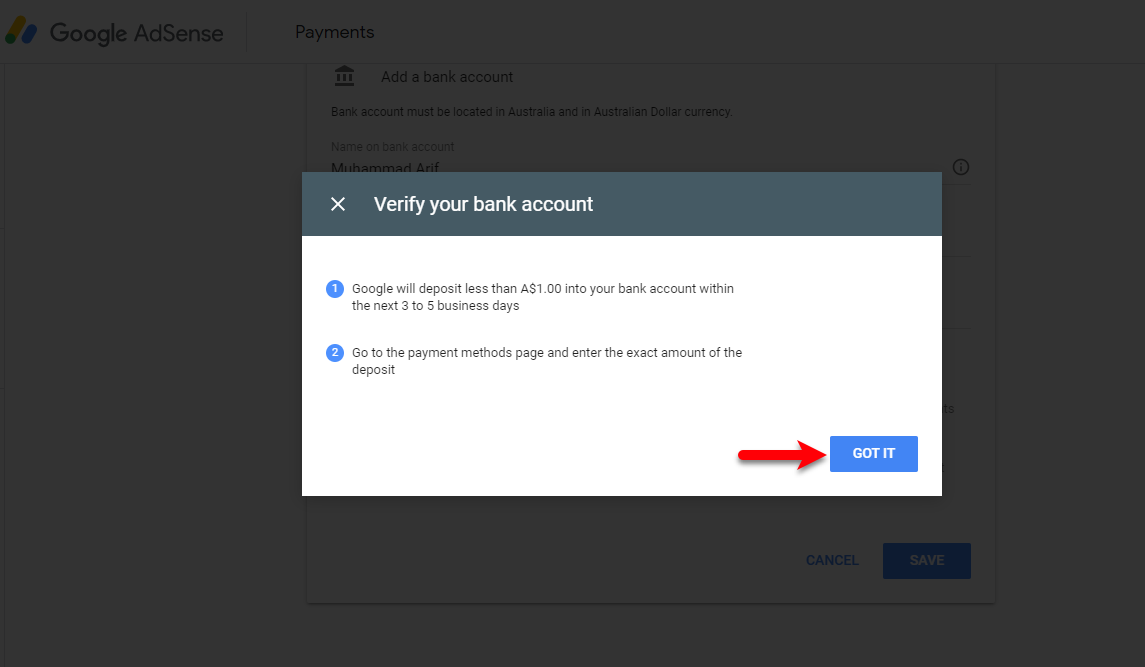 Once you received the amount from Google AdSense on your Payoneer account simply copy that. Then head over to Google AdSense account then click on the Verify option.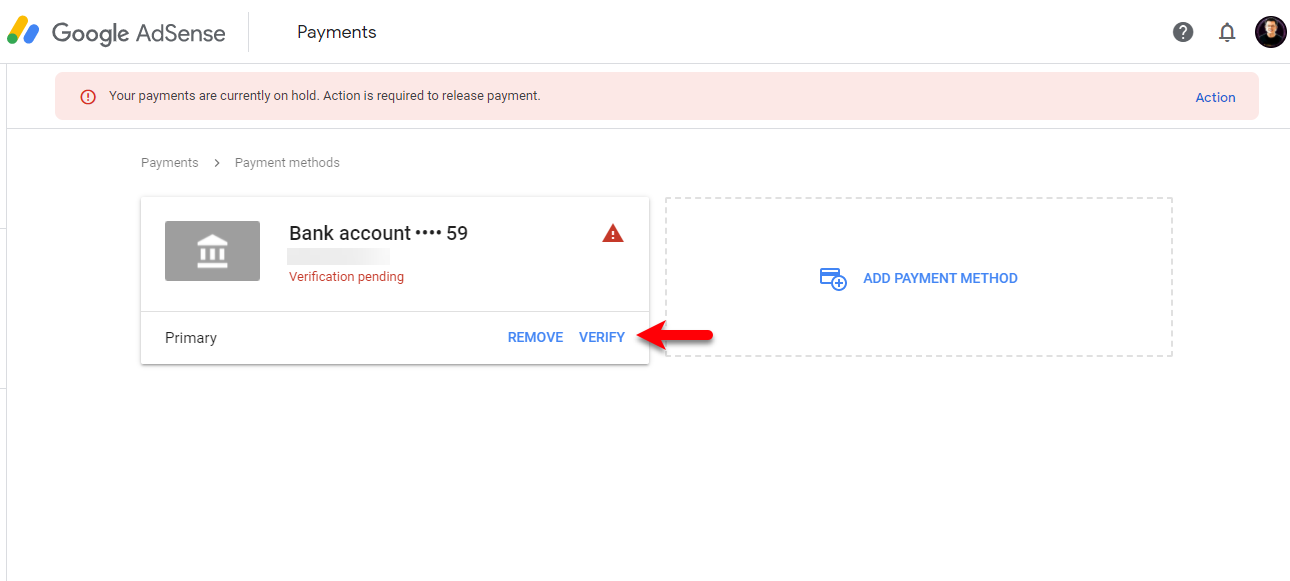 Enter the amount and click Verify.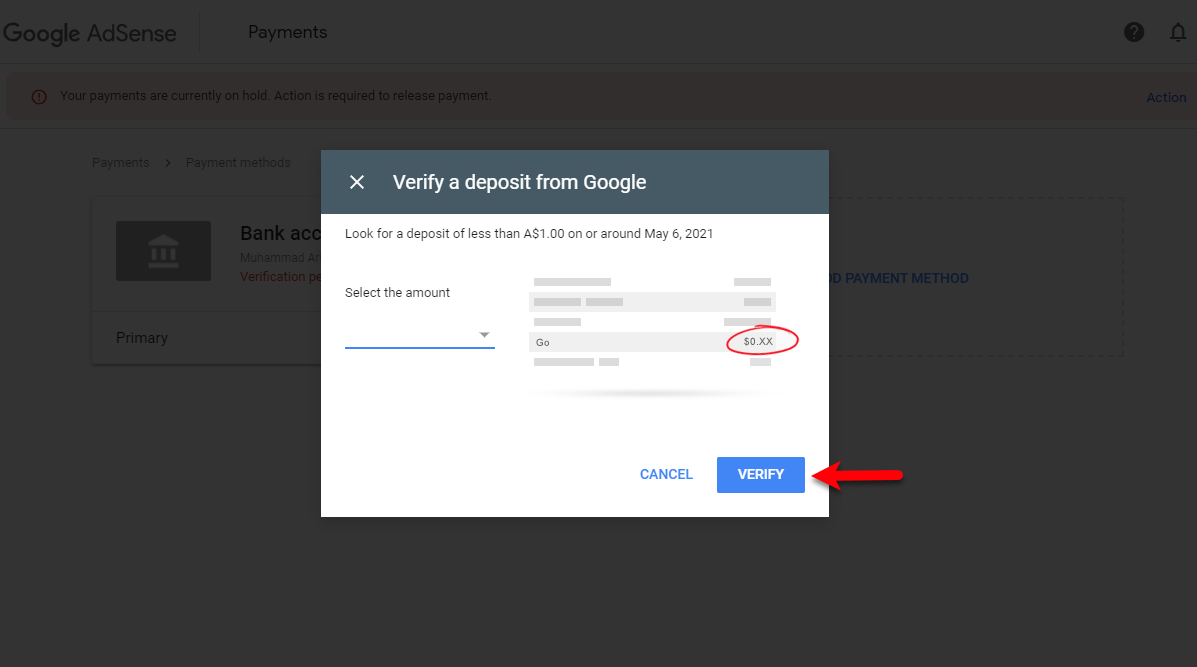 Related:
If you faced any problem feel free to share with us via the comment box.