Google AdSense is a program run by Google through which website publishers in the Google network of content sites serve text, images, video, or interactive media advertisements that are targeted to generate revenue on either a per-click or per-impression basis. Google AdSense is a platform that provides ads serving on websites, blogs, YouTube for the publisher. After building a website or YouTube channel with the privacy policy guideline you will be able to monetize your website, blog, or YouTube with Google AdSense in order to start having revenue from your content.
However, Google AdSense provides double-click ads on websites, blogs, but single-click on YouTube channel. Mostly, Google is having the best rule for serving ads on websites, blogs, or YouTube. Usually, they have the schedule for serving ads on the three different platforms. Such as the websites, blogs, or YouTube channels that have the technology content have more value for Google. And the Google serve ads with high CPC on the technical content.
After applying Google AdSense, you will start having revenue from a single-click that is doing by a person on the ads placed on your website. And after having the revenue when it reaches the threshold, therefore, you need to connect your bank account to Google AdSense account. In that case, you need to open a bank account, the rest of how to connect Google AdSense with your local bank account learn through this post.
Related:
Connect Google AdSense with your Local Bank Account
To connect Google AdSense head over, open up your browser, type Google AdSense press enter. Once Google AdSense opened click on sign in. From Google, AdSense window click on the payment option from the left-handed window, and click on Add payment method.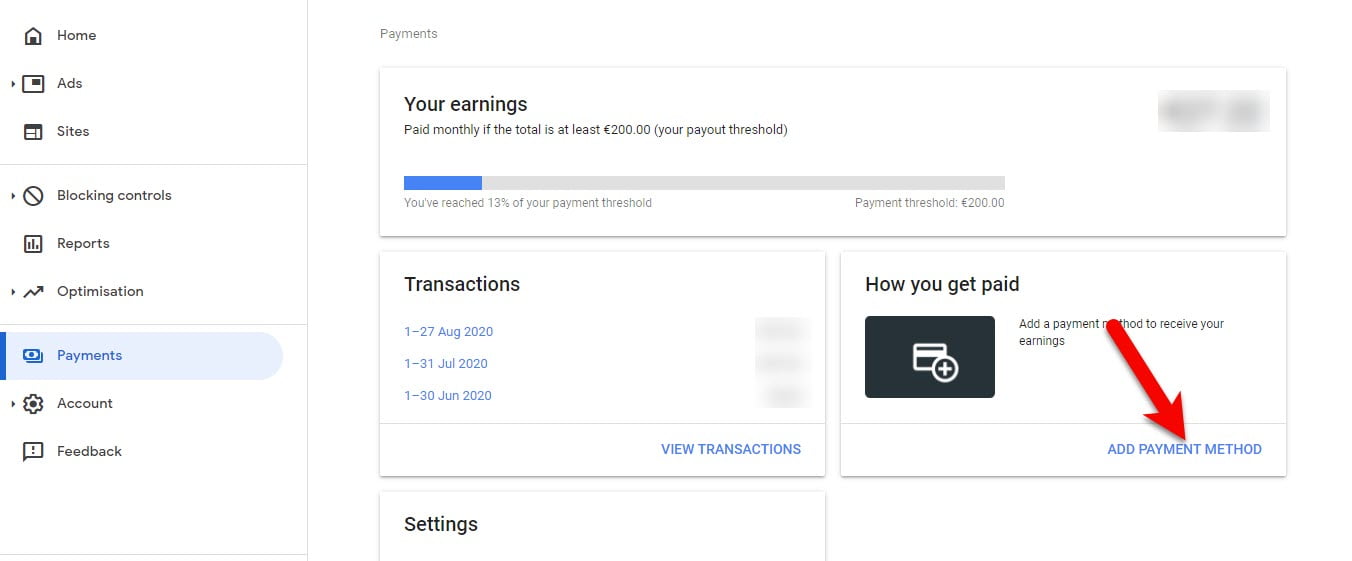 Here enter your local bank account details, such as Name on Bank Account, IBAN, SWIFT BIC, and click on Save.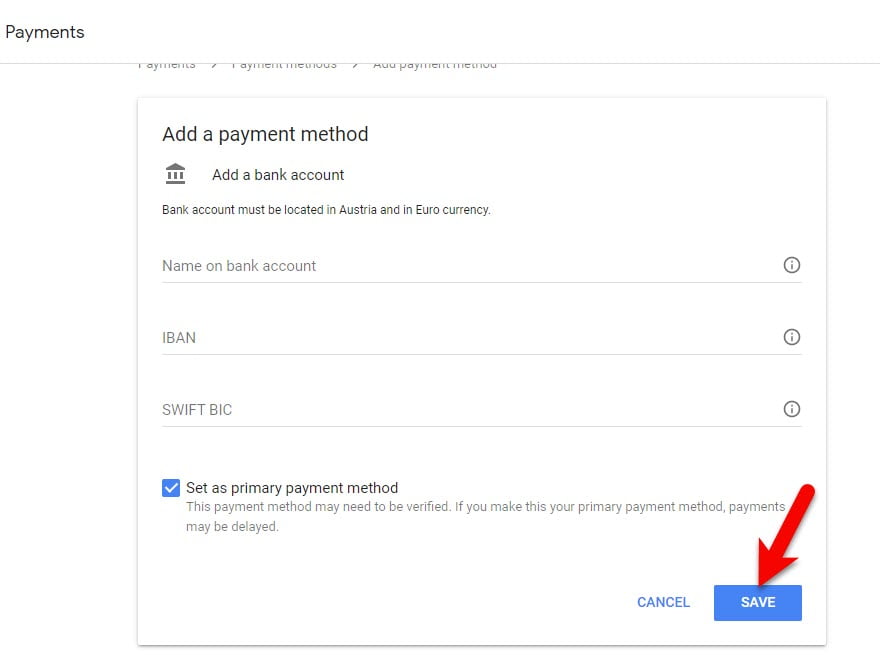 After clicking save a notification will pop-up on the screen, the Google will deposit less than €1.00 into your bank account within the next 3 to 5 business days.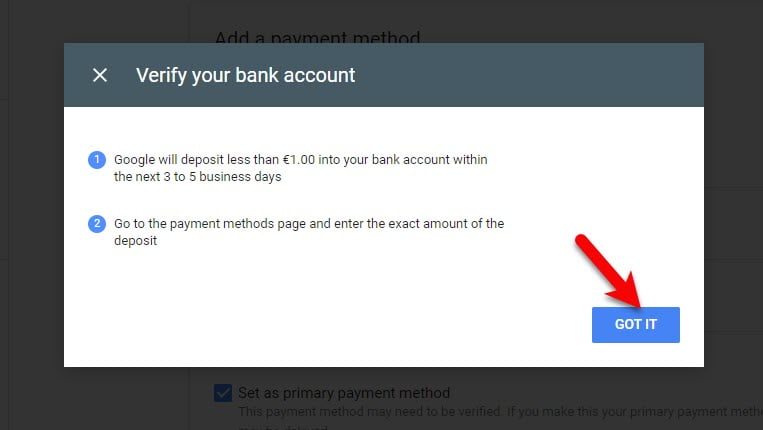 Open up your email address, then check Google AdSense send you some details about the deposit.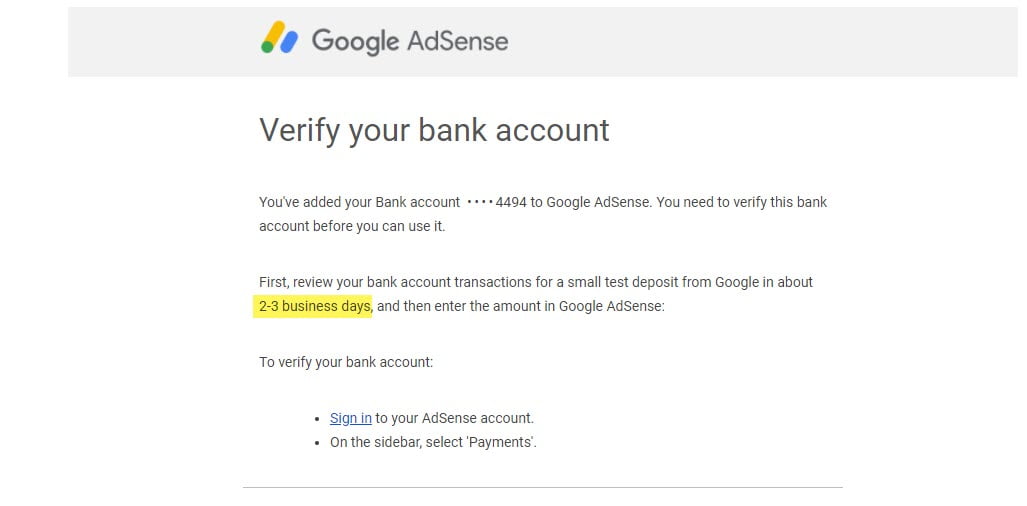 Once you received the deposit from Google AdSense after 2-3 business days, go to the payment section, and click on Verify now.

Now enter the deposit and click Verify.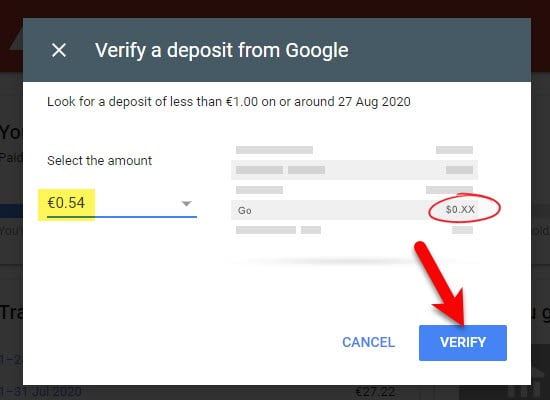 Now you are ready to use your bank account.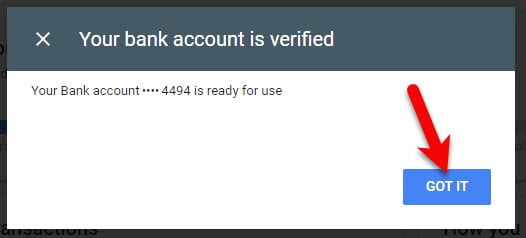 Congrats your bank is being successfully connected to Google AdSense.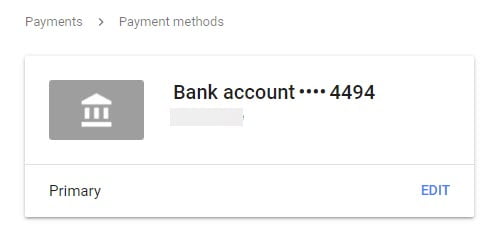 Once you are done, automatically you receive an email address from Google AdSense, that your bank account has been verified.

If you faced any kind of problem share with us below down.