Here, you will learn the new method of connecting PayPal with Payoneer Globa Payment Service bank account. As you know that PayPal service is unfortunately prohibited in a few countries due to tax issues and other internal issues, in the below down I will mention to you the reason for PayPal's prohibited service in a few countries. Thinking about the title you might think that PayPal service is prohibited in Pakistan, but you can still have the hope to create a PayPal account for receiving and sending money. If you are having friend relatives that are living in the countries the PayPal is not prohibited there then you can ask them to help in case of creating a PayPal name. PayPal account requires you many attachments like Driving license, Passport, Address proves, Bill, and other extra things for confirmation.
So, in that case, you can ask help from your friend or family member to provide their information for you in order to create a PayPal account. Also, you may think about how we can connect PayPal to Payoneer and also makes it eligible to transfer money from PayPal to Payoneer bank account. Of course, it's possible because Payoneer service is available worldwide everyone can create a Payoneer account for themselves. Payoneer has one of the best services that you can cash out the following currencies (USD, EUR, GBP, JPY, CNY, CAD, AUD, and MXN). If you are having a YouTube channel website or then easily you can cash out its payment through Payoneer.
What is PayPal?
PayPal Holdings, Inc. is an American company operating an online payments system in the majority of countries that support online money transfers and serves as an electronic alternative to traditional paper methods like checks and money orders. The company operates as a payment processor for online vendors, auction sites, and many other commercial users. It charges a fee in exchange for benefits such as one-click transactions and password memory.
Why PayPal is not available in some few countries
PayPal does not publicly detail why it does not service particular countries. Media speculation suggests common reasons could include insufficient regulation and security in a country's banking system, failure of a country to comply with U.S. tax law, or a U.S. trade ban affecting a country.
Which Countries doesn't work with PayPal
PayPal does not maintain a list of countries where it does not provide any service. However, a comparison of the United Nations' list of member states and the PayPal list of countries with some service shows 28 countries without service as of May 2013. These are: Afghanistan, Bangladesh, Cameroon, Central African Republic, Cote D'Ivoire (Ivory Coast), Democratic People's Republic of Korea (North Korea), Equatorial Guinea, Gabon, Ghana, Haiti, Iran, Iraq, Lebanon, Liberia, Libya, Monaco, Moldova, Montenegro, Myanmar, Pakistan, Paraguay, Saint Lucia, South Sudan, Sudan, Syria, Timor-Leste, Uzbekistan and Zimbabwe.
Confirm Payoneer Bank Account in PayPal – How to Transfer Money from PayPal to PayPal & Payoneer
Step 1. First of all, you need to create a PayPal and Payoneer account to link or connect PayPal to Payoneer Global Payment service. If you don't know how to do it then check out the above link. Firstly connect PayPal to Payoneer. You can check the above topic for linking PayPal to Payoneer Global Payment service in a few clicks you can link or connect it. Once you have connected it, navigate to the PayPal website and click on Sign in.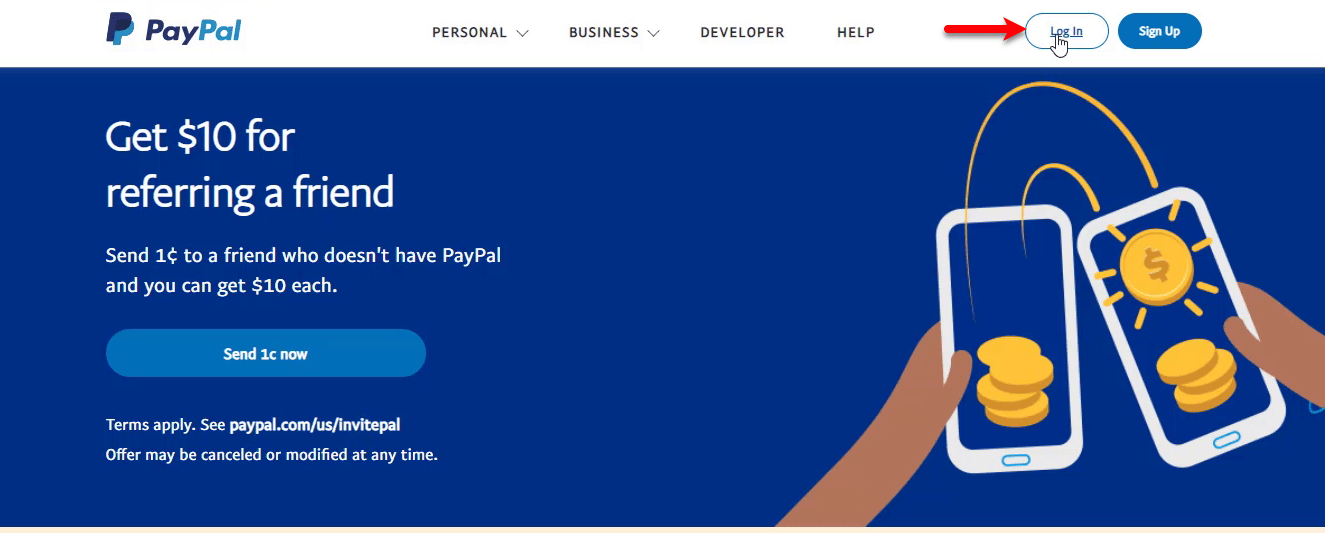 Step 2. When the login window appeared type the email address and password and press enter.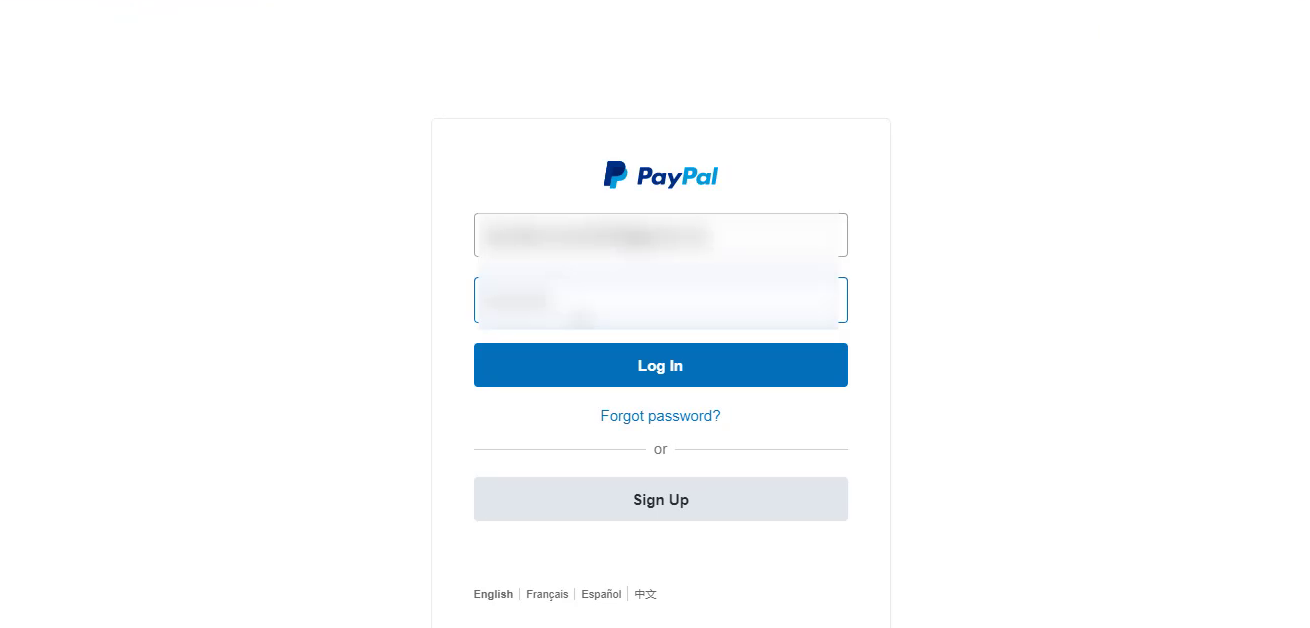 Step 3. When you are entering the details of the Payoneer Global Payment service in the PayPal bank account. After 2 days you will receive 2 small amounts in Payoneer for the confirmation. While you have received that navigate to Payoneer and check it, then open up the PayPal account. And scroll down in the right-handed of the window under the Banks and Cards option click on Confirm button.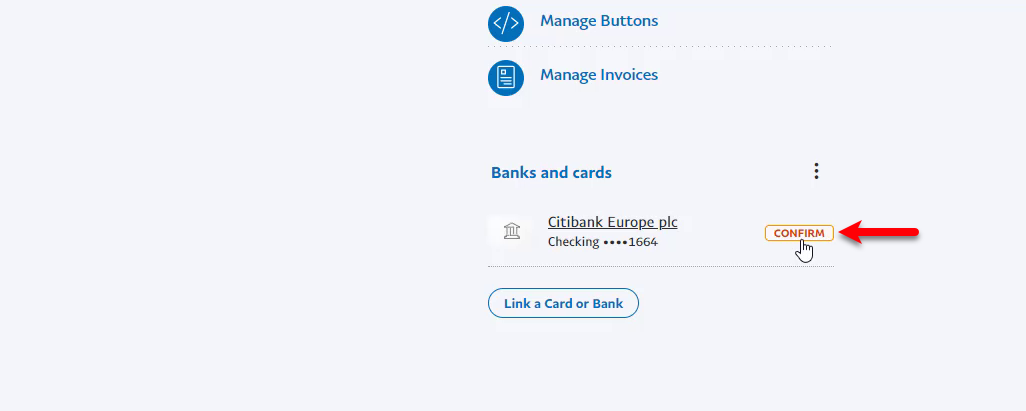 Step 4. When the next window opened click on confirm bank option.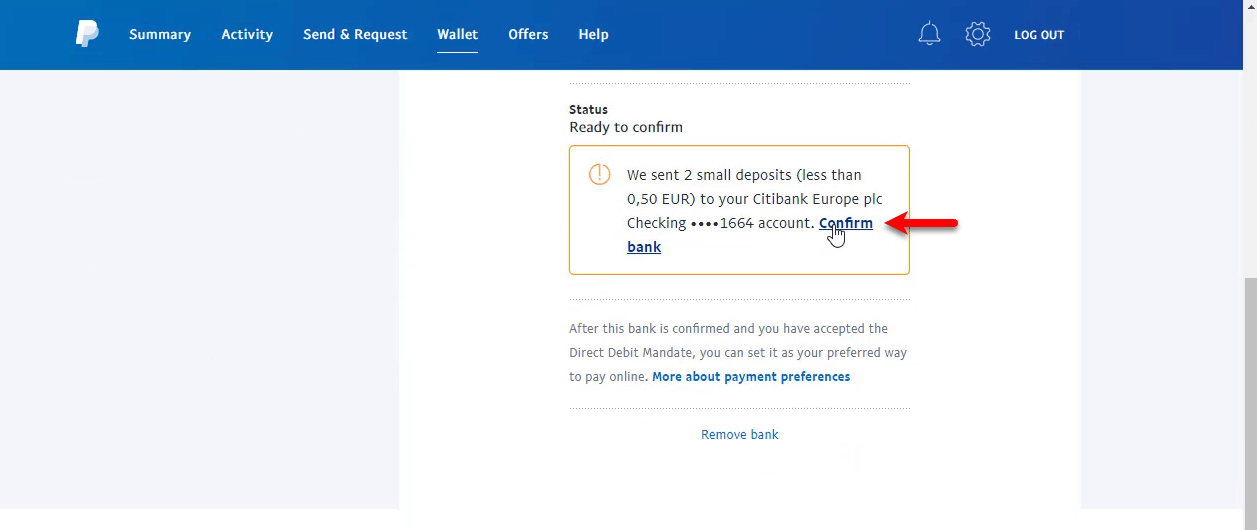 Step 5. Now open up your Payoneer account and copy one by one the two deposit which you have received from PaPal.

Step 6. Now enter the two small deposits in the empty place and click confirm.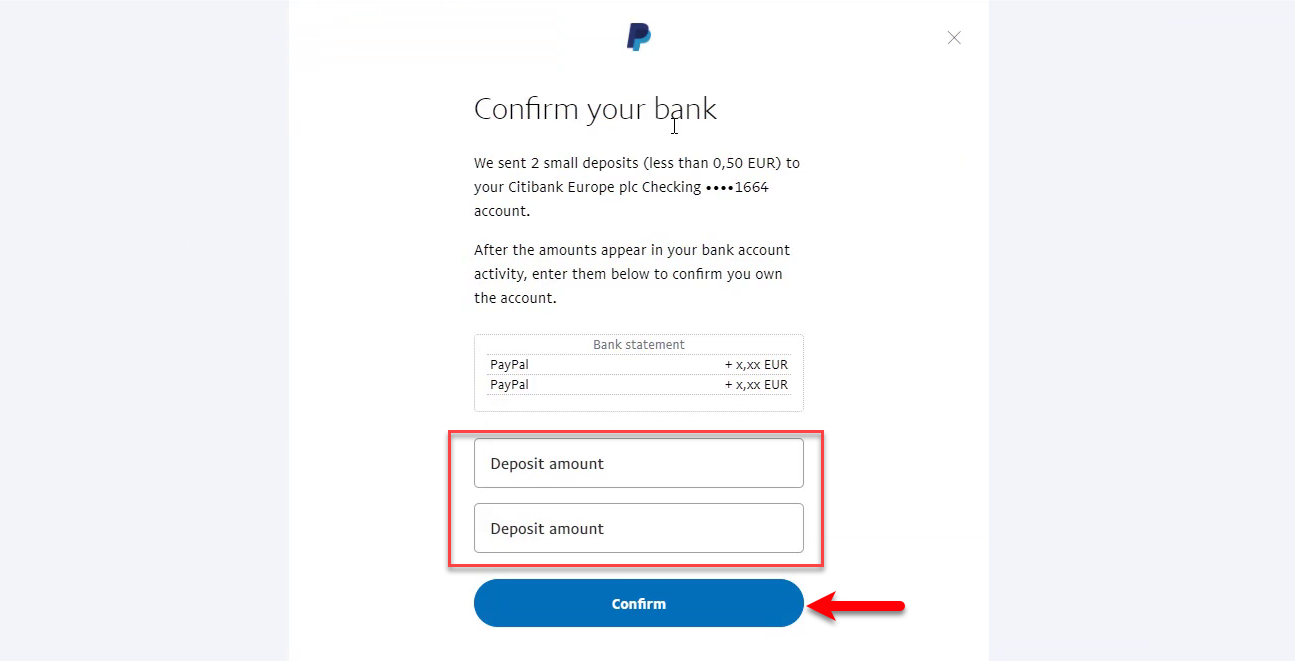 Step 7. When you have confirmed the bank account, click on Done and close the window.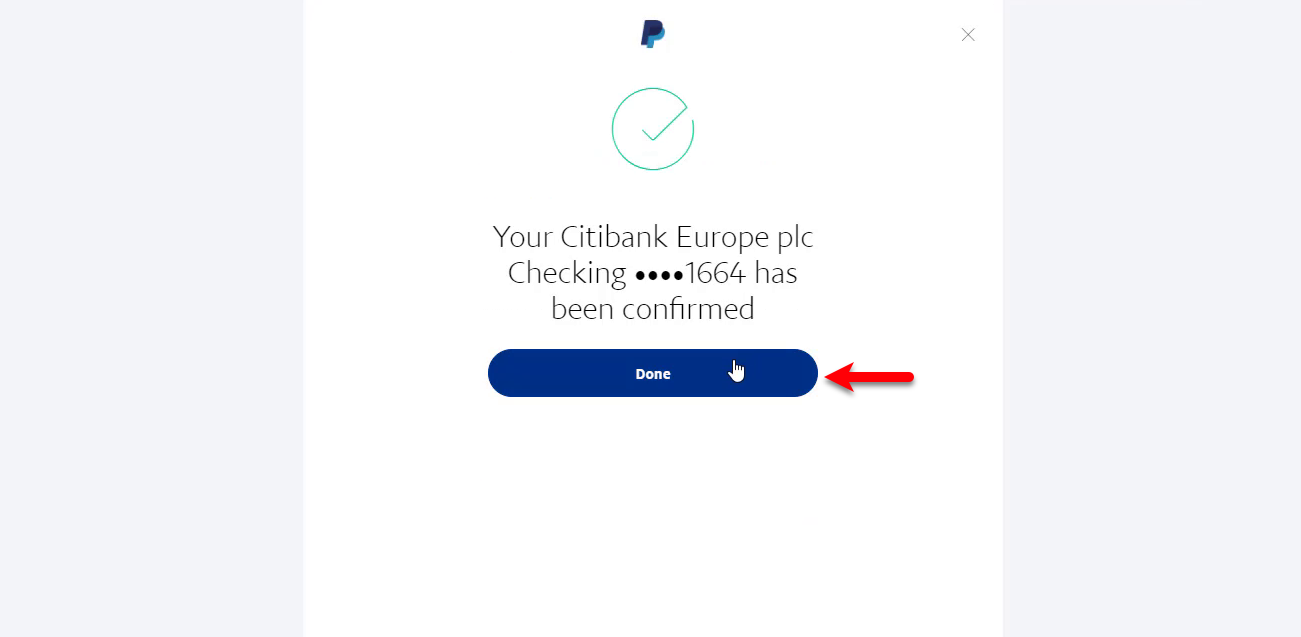 Transfer Money from PayPal to Payoneer
If you have transferred anytime money from bank account to bank account, then you have the complete experience because transferring money from PayPal to Payoneer is much easy.
Step 8. For transferring money from PayPal to Payoneer bank account click on the Transfer Money option.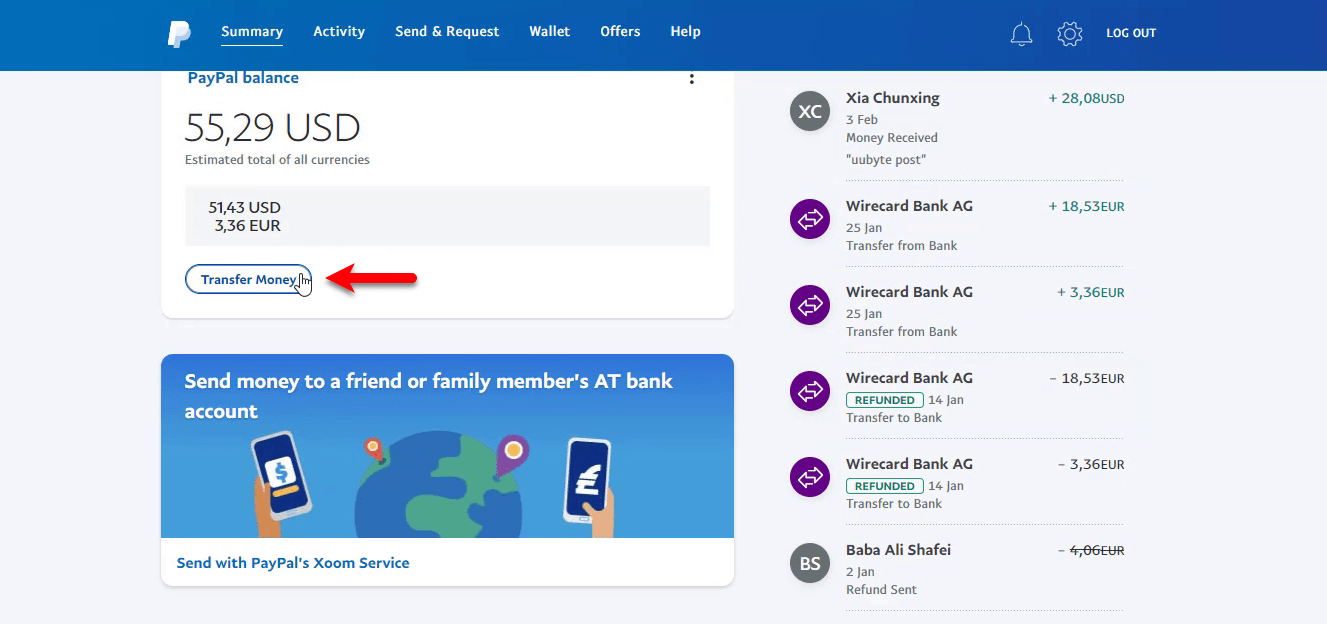 Step 9. Here select the Currency and click next.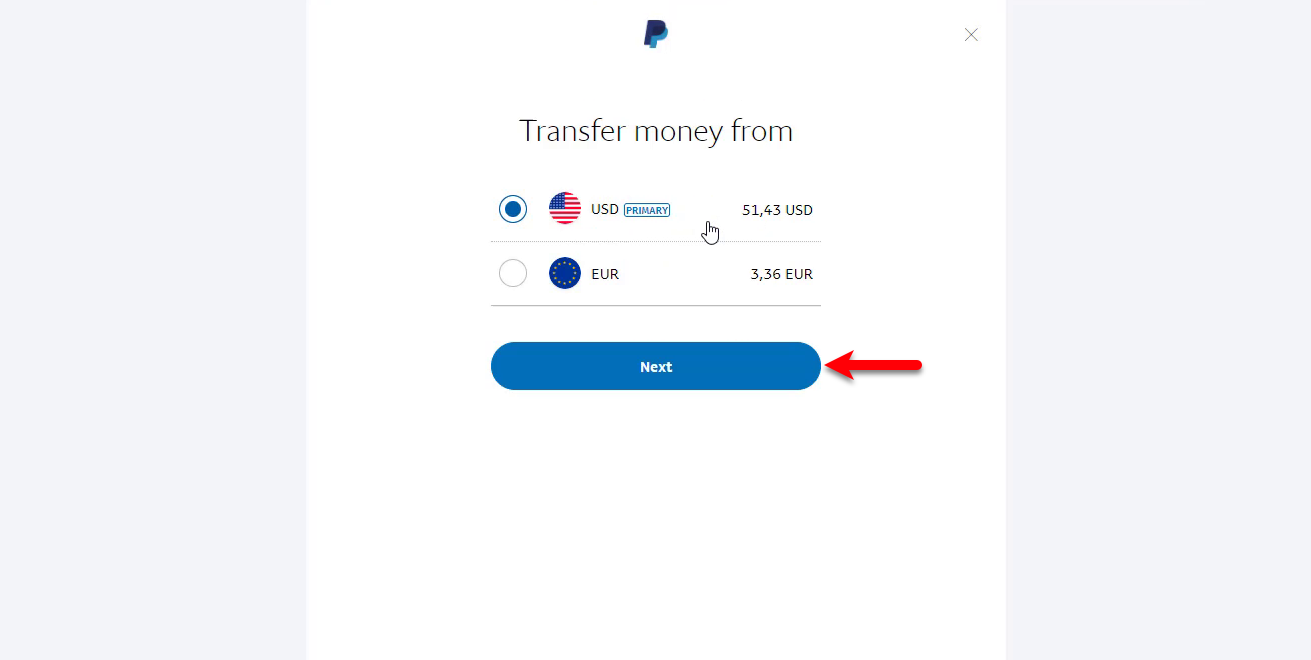 Step 10. As here you can see that the bank account is linked to PayPal, so select the option of the bank and click next.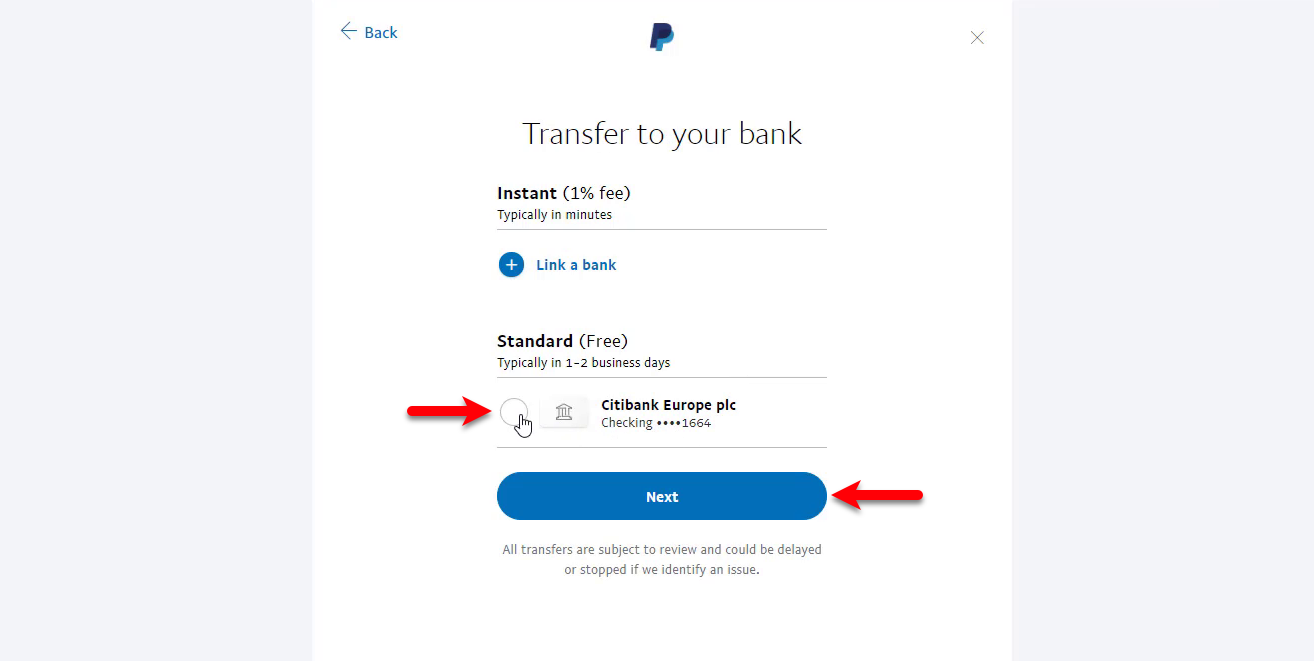 Step 11. Enter the amount of money that you want to transfer from PayPal to Payoneer bank account and click next.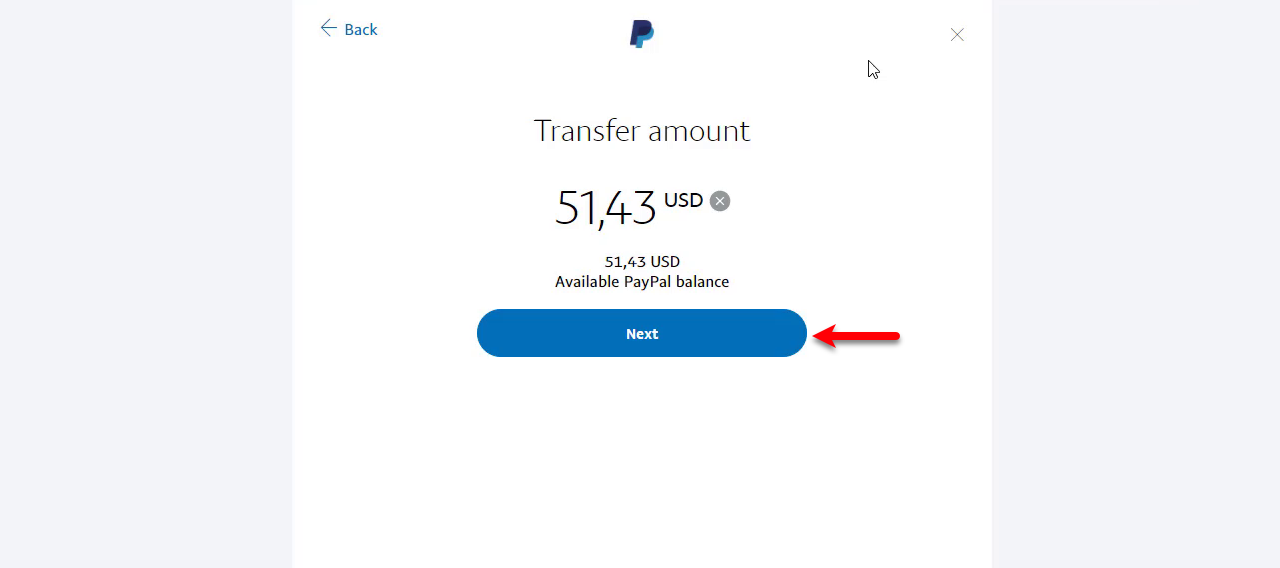 Transfer Money from PayPal to PayPal Account
Transferring money from PayPal to PayPal is much easy there is no need for confirmation from both sides. If you are familiar with PayPal then you can easily transfer money, for transferring money from PayPal to PayPal only requires the email address of PayPal which you registered your PayPal account.
Step 1. For transferring money from PayPal to a PayPal account, from the top menu bar click on (Send & Request) option.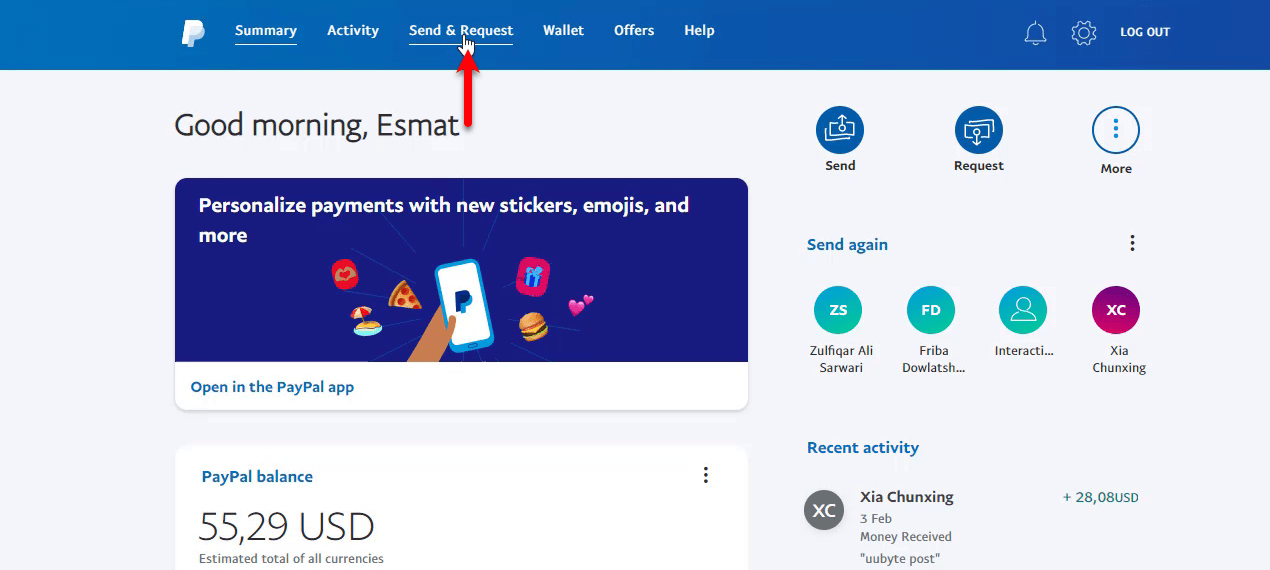 Step 2. Enter the email of the recipient that you want to send money.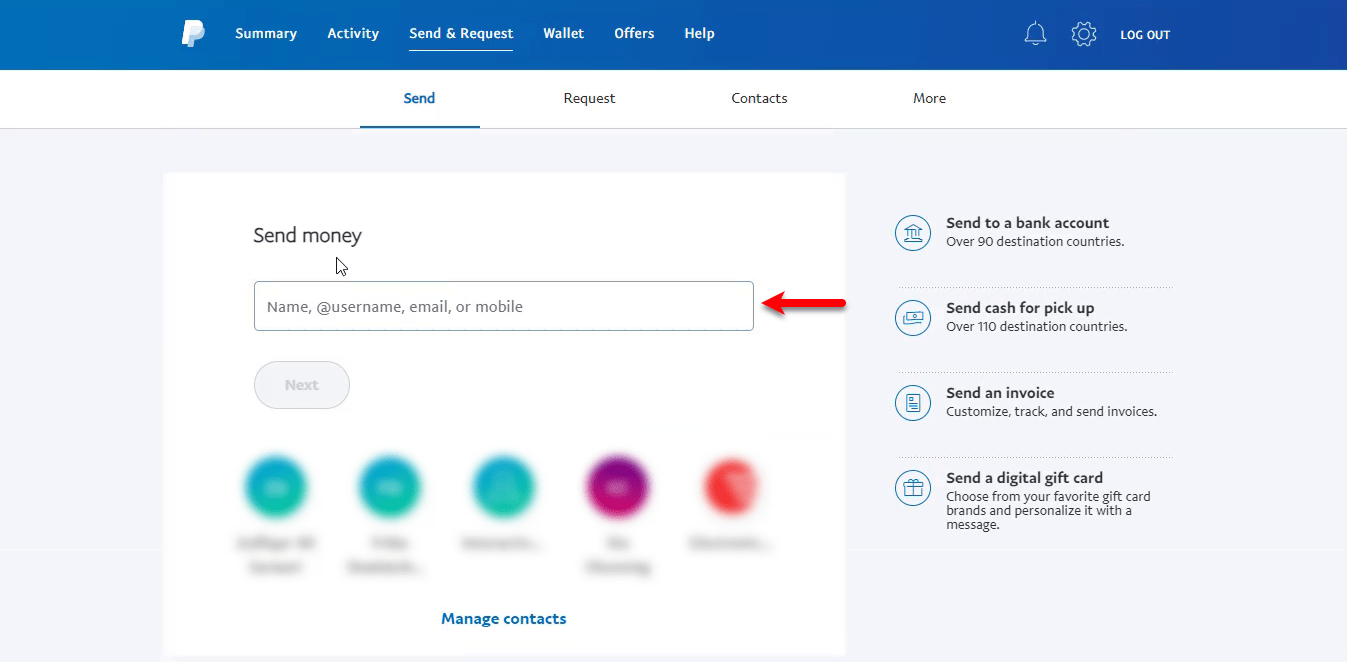 Step 3. Enter the amount you want to send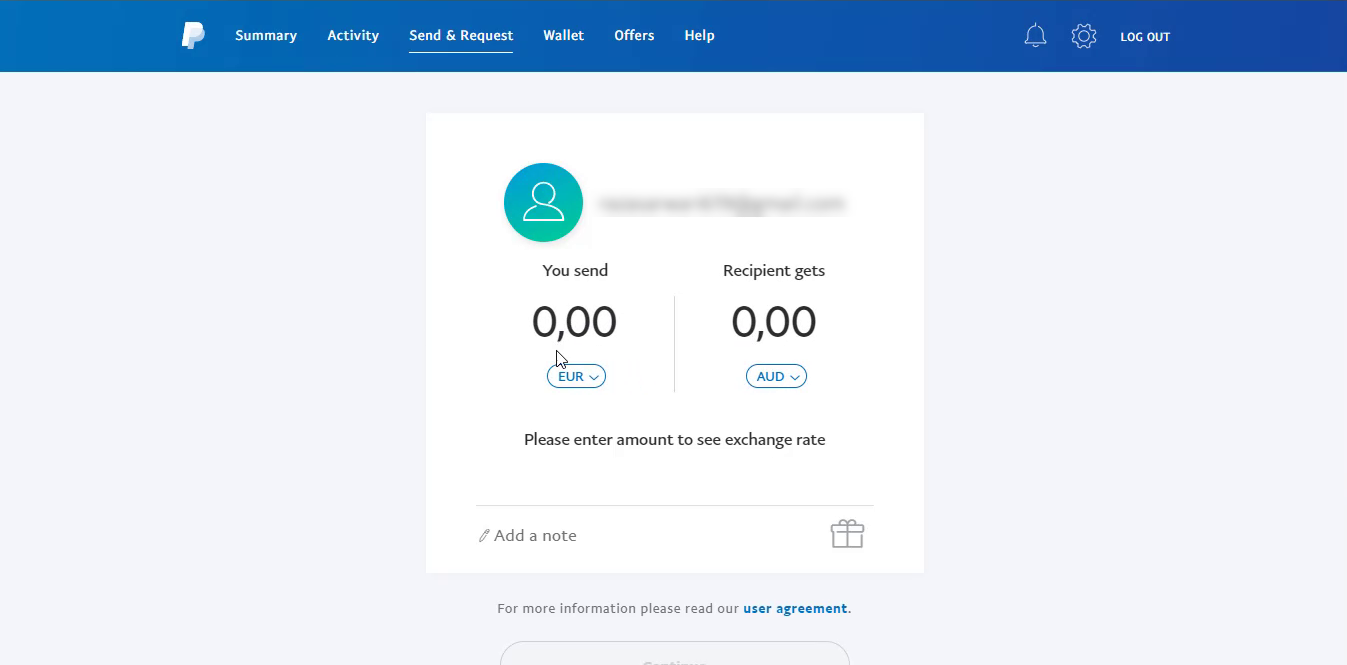 Step 4. Once you have entered the amount click on continue, scroll down, and click on Send Money.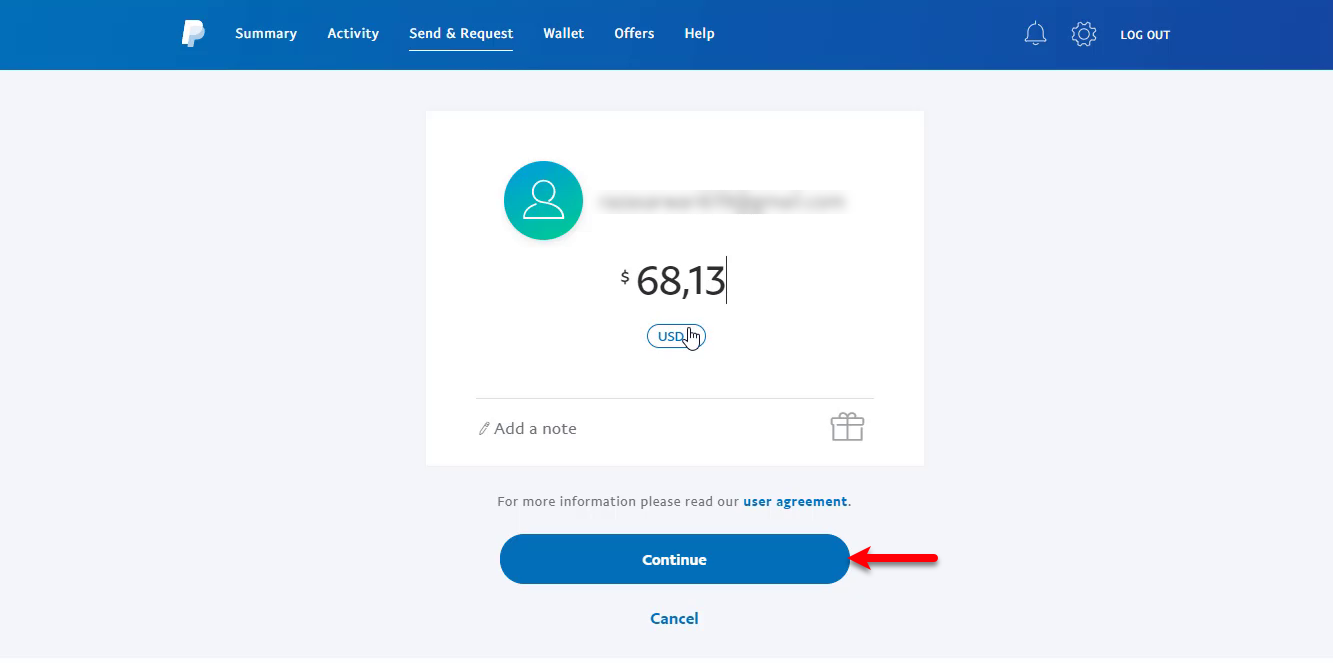 Final Point
That was the 11 steps of connecting PayPal to Payoneer Global Payment service account. Also, the easiest method of sending money from PayPal to a PayPal account, furthermore, if you faced any kind of problem feel free to share with us via the comment section. Also, if the article was useful don't forget to share it with your friends.