Without using the original charger of smartphones, there's another best solution to charge your mobile phones is your computer. Whether you are using Windows or macOS, but you have the best option to charge your mobile phone using your computer. The computer is not only for transferring the pictures or sharing files between your mobile. On the other hand, it can be the best solution for charging your mobile while using it or playing and watching movies.
However, there some third-party applications which can have auto startup after turning on your macOS on Windows computer. And the same while connecting your iPhone or iPad to your Windows PC with a cable. When every time you are plugged in the charger the iTunes applications startup. I think without iTunes there other applications that automatically startup. And it can be counted as an annoying part of your daily uses.
And here we have the solution how to fix it. There is a culprit application that after installing the iTunes it will run automatically in the background called "iTunes Helper". The iTunes helper gets installed after you installed the iTunes application on your computer. After plugging any Apple product to your computer, it will automatically will detect and the iTunes will launch at the startup. To bypass this problem we need to disable or deactivate the iTunes helper from the startup list programs.
Stop iTunes from Opening Automatically on Windows 10
To stop the automatic opening of the iTunes application, firstly you need to right-click on the bottom of the screen. Once it popped up select the "Task Manager" option.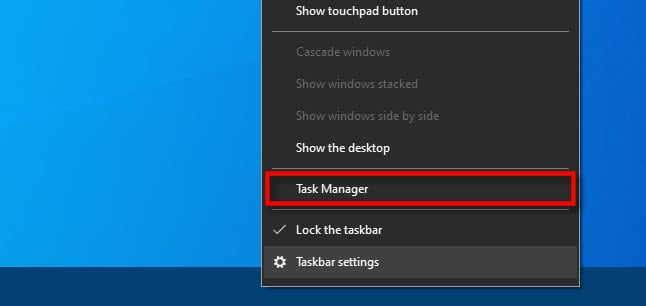 While the task manager opened click on "More details" at the bottom left-handed side of the window.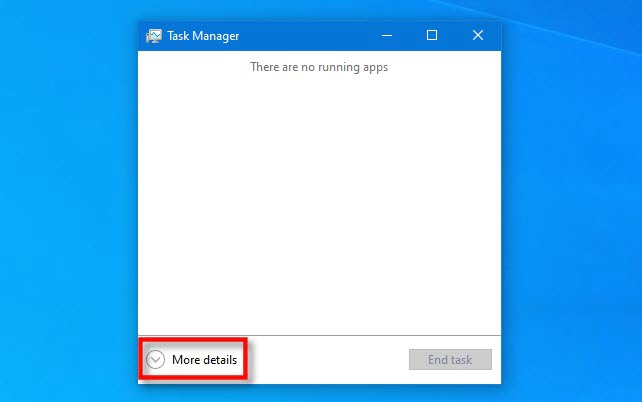 Once the task manager all categories appeared, click on the "Startup" category. From the startup category scroll down and find out the "iTunes Helper", then from the right-handed bottom side click on "Disable".
Don't forget that never disable the "iTunes Moile Device Helper". By disabling the iTunes movie device helper app you will prevent for being able to sync with your Apple device.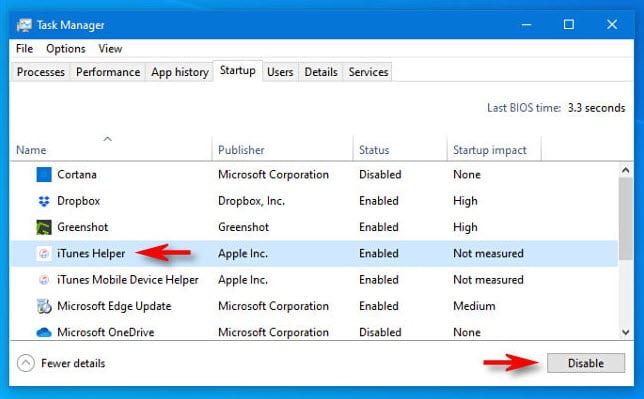 When you get completed with all the process close the task manager. Once it closed head over to the Windows start menu and restart your PC. After that, connect your iPhone via its cable, then check the iTunes application will not pop-up on the screen.
Also, if you want to end the "iTunes Helper" simply right-click on the bottom of the window and click "Task Manager". While the task manager opened click on process, right-click on "iTunes Helper" and click "End Task".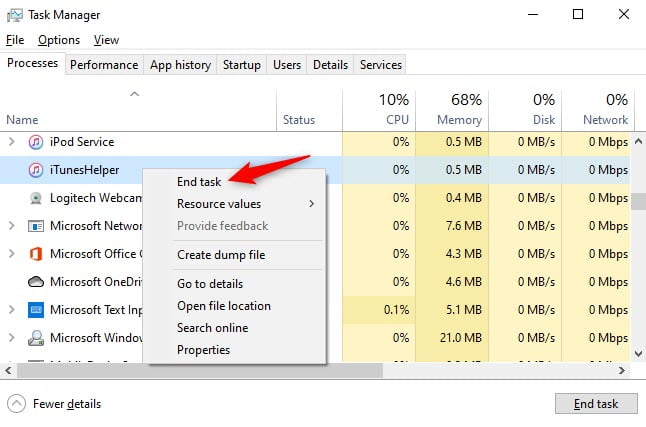 If you have any other tips and tricks like the above article, then we are happy to hear from you in the below down comment section.