iCloud is an online cloud storage and computing service from Apple Inc. Icloud enables users to store data such as documents, photos, and music on remote servers for download to iOS, macOS, or Windows devices. iCloud is the best online storage which gives a bundle of packages for the users, in order to share or send their data online to the storage in case if they should lose their important data.
iCloud is having the best service, this service has an estimated 850 million users. iCloud also provides the means to wirelessly back up iOS devices directly to iCloud, instead of being reliant on manual backups to a host Mac or Windows computer using iTunes.
Once you have uploaded your photos to iCloud storage, then it allows you to view your uploaded photo from any device from anywhere you want. However, for loading those uploaded photos you need to download that first in order to criticize the time. Also, some times it requires to use third-party software to edit the photo.
If you are using iPhone, Mac, or Windows PC, then obviously there are a bunch of methods that you have to download your photos from iCloud storage. Remember after downloading the photos you will access that offline.
For signing in to iCloud storage you need to create first a Gmail account, or any other account service in which you feel relax with that. On the other hand, after signing up with your email to iCloud storage, you will be allowed to purchase the extra storage or the basic storage.
1. Download Photos from iCloud Website
For downloading photos from iCloud storage you need to sign in with your email address, which previously you used for storing your photos or documents. Don't forget that you will be allowed to download 1,000 photos from iCloud at a same time. But if you want to download more then 1,000 photos than you need to break-in several sections.
Once you have downloaded the photos, that will be a copy of the photos. It means the original photos are still available in the iCloud storage. Further, if you required to access your iCloud storage from somewhere else, then there you can download your photos.
For downloading photos from the iCloud website, open up Safari application.
On the sign-in screen enter your email and password and press enter.
Once you signed in to iCloud storage go to the photos page, there select the photos which you want to download.
After selecting the photos press on (…) right-bottom of the screen, and another screen will pop-up click on download option.
Again pressing the download option, another screen will appear that ask you to download the entire photos from iCloud, so press that to start downloading process.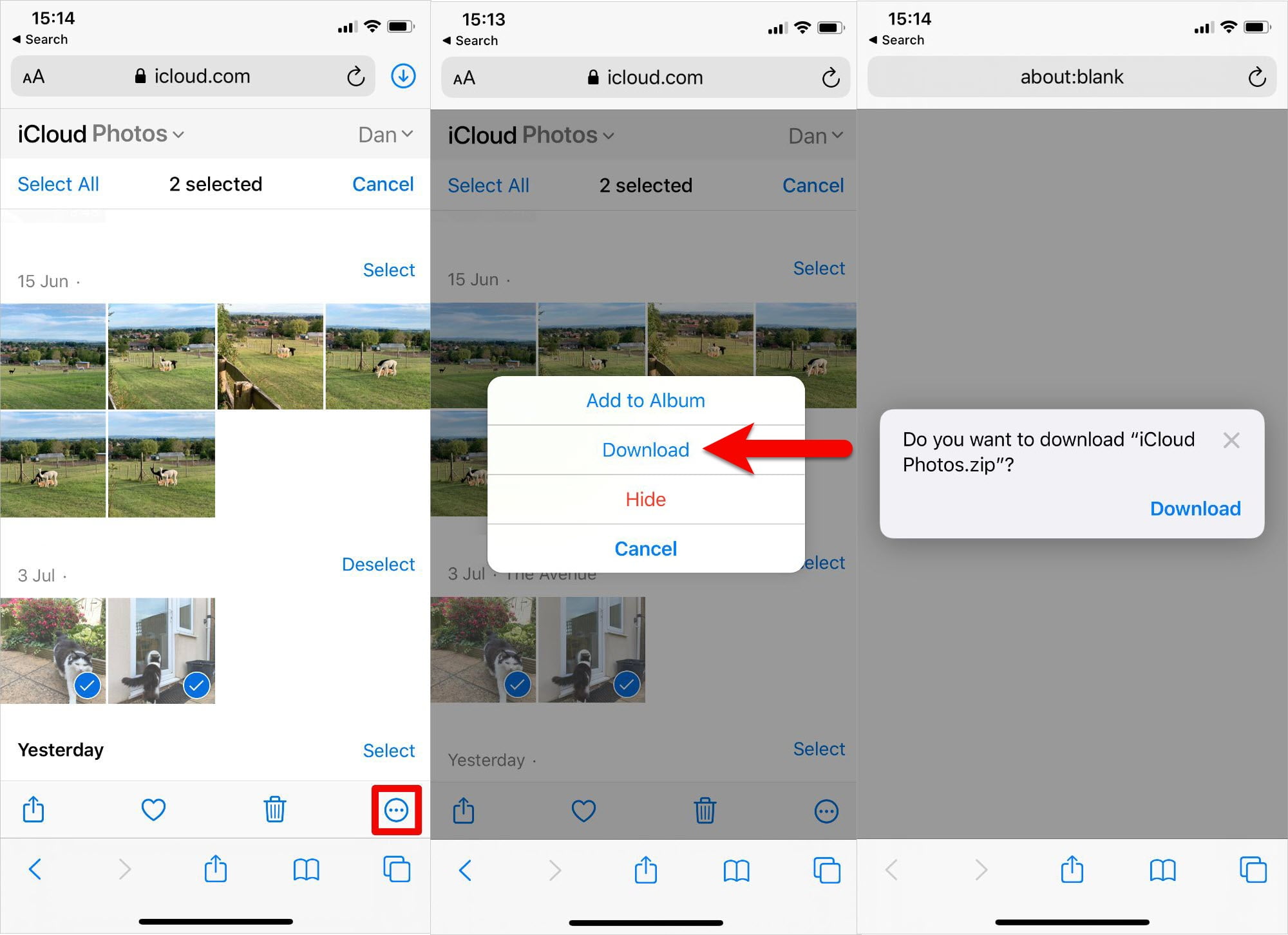 Download photos from the iCloud website on your Mac PC, or Windows PC.
The downloading process is pretty much easy on Mac or Windows, for that fire up the Safari browser.
Once Safari opened type iCloud.com and press enter.
On the iCloud website screen type your iCloud email and password then press enter to log in.
When you completely logged in to iCloud select photos section. From the photos section select the photos which you want to download, also press and hold the shift button to download the consecutive photos, or press Ctrl key to deselect the photos.
Click on the download button at the top right corner of the window to start downloading.
After downloading the multiple photos the iCloud automatically will download that into a zip file.
2. Download Photos on Mac and iPhone
When you want to optimize your device using iCloud storage service on any other online storage services. Your device such as Mac or iPhone will compress the file size. And after downloading from iCloud storage you will be able to view full-resolution of the pictures.
You can view this process after downloading your photo from iCloud storage, after opening in the photo app. And click on the right bottom of the screen to show the resolution of the picture.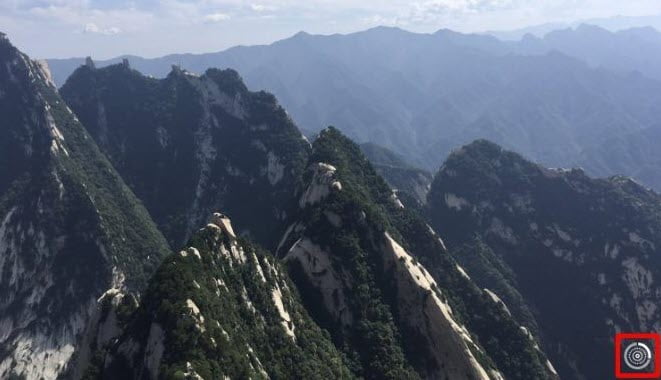 Save or Export files from the Photos app
However, iCloud is the best service and much likeable especially for Mac, and iPhone users to optimize their storage place. On the other hand, you can use the iCloud app on your iPhone or Mac in order to save export files directly without using its website.
To do this process open up the photos and tap to select, then click on share button and scroll down then click on Save files option.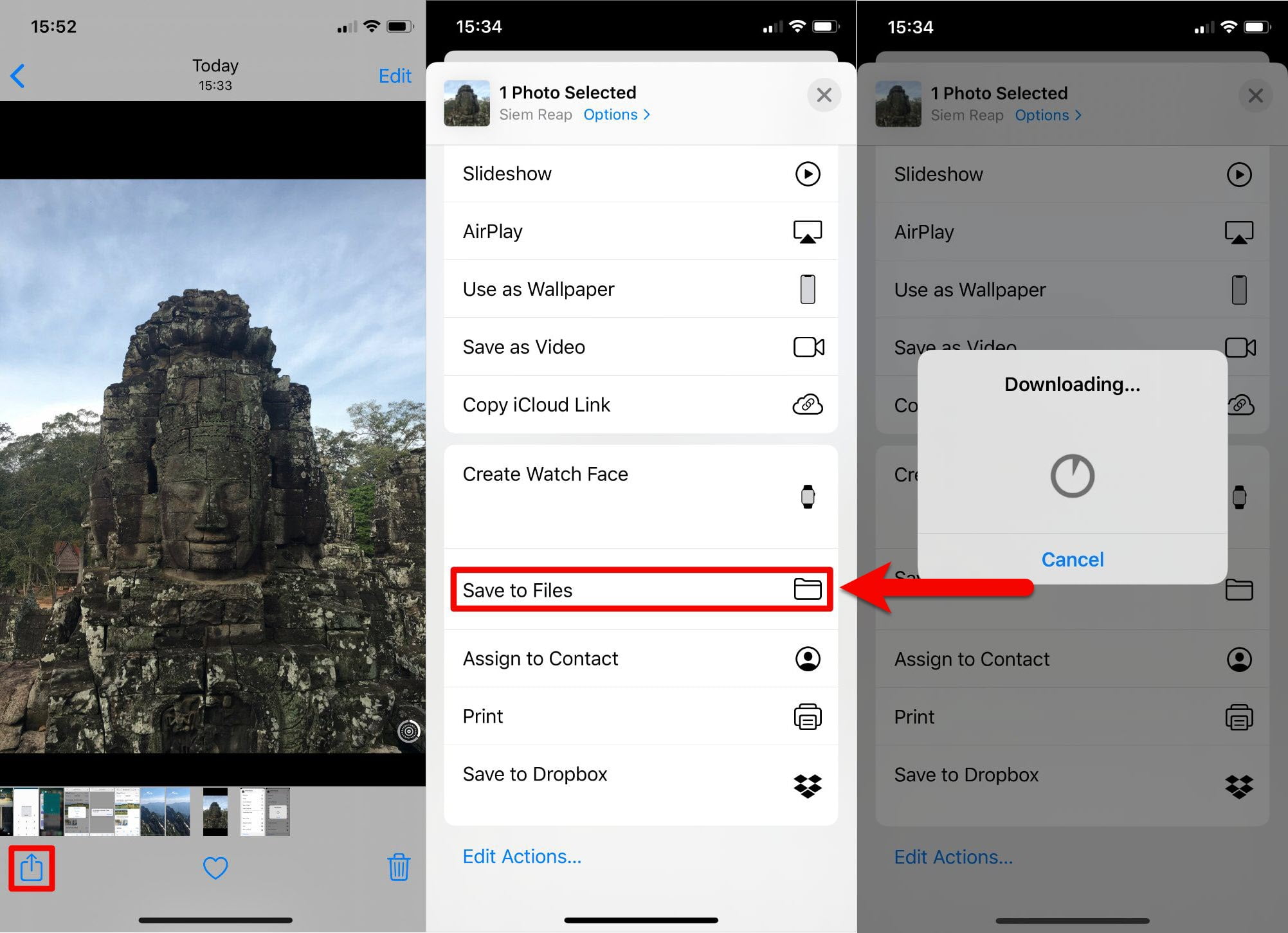 3. Turn Off iCloud Service on iPhone
If you want to turn off iCloud service storage on your iPhone device, and you are no more need of uploading or downloading photos from iCloud. Then entirely you can turn off the service, and that is pretty much easy. Don't forget that while turning off the iCloud on your device, then you should afraid that all your photos are gone. Don't worry you online turn off that on your device, and all your photos and files are still save there.
To turn off iCloud on iPhone device, open up the settings, scroll down and click on Photos, toggle the option iCloud photos, then select the Download Photos & Videos option.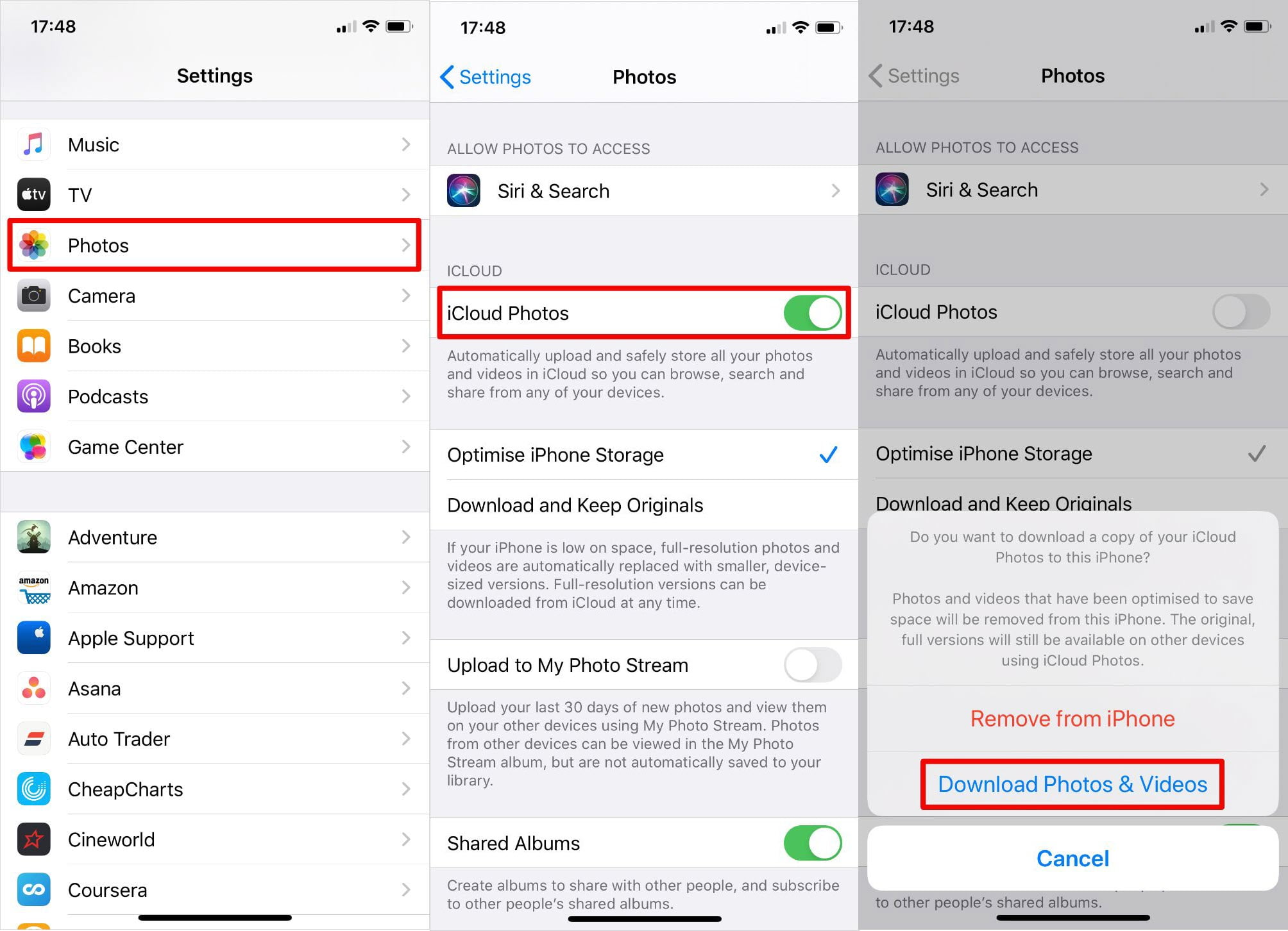 If you faced any kind of problem feel free to share with us in the below down.