Losing data on Windows, macOS, Android, and iOS is quite common for every user. The users might lose there valuable and important files, such as Documents, Videos, Audio, Pictures. Lossing data on your phone is more common than the loss on your computer. Because the mobile is always with us we are making our daily job with. So, through this point, I will guide you on how to recover deleted files from your iPhone. What is the reason that you lose your files? It is quite complicated for losing your important files.
Losing the files due to various kinds of reasons like accidental delete, Virus attacks, updating to new iOS, jailbreak, or crush device. These are the following reason which able you to lose your files from your phone. Losing necessary data is a big pain for us if you have no idea how to bring back them. But don't worry there several methods in which you can bring your deleted files from your iPhone with a few clicks.
There are multiple kinds of iPhone models that count from 1st generation to the latest one. Indeed iPhone is the most popular product of Apple Inc that usually Apple rolling out two models per year. Also, according to the user's experience, the iPhone is having the most secure security performance than other versions of mobile phones. iPhone gives you the opportunity to be more friendly. Inside iPhone there is the best option in which you can always store your important files there like iCloud. Remember that accidentally deleted files can be overwritten from iCloud.
Mostly, we are deleting Photos on our iPhone from Cameral Roll and other Albums on our iPhone. Usually, we see that when photos deleted from our iPhone then permanently it will go. But those picture is still available on your iPhone to bring it back. The files, Photos, will exist for up to 30 days. So, hurry and bring those pictures back to your iPhone.
What is a Recovery Tool?
A recovery tool is a powerful tool designed to recover deleted files from Windows, macOS, Android, iOS. You can recover all those deleted files which include Pictures, Videos, Notes, Contacts, eBooks, Messages, Documents, and others. There are two different tools for iPhone to recover the deleted files. Such as ApoweRescue PhoneRecuse.
APowerRecuse designed manually only for recovering deleted files from iPhone. It has the ability to recover the deleted files from the iPhone, iPad and other models of Apple product. It doesn't matter which iOS currently using on your iPhone, but you can recover deleted files with ApowerRescue.
Recover Deleted Files from your iPhone
Recover with ApowerRescue
Whether you are using Windows or macOS. But the APowerRescue recovery tool can support both platform Windows and macOS. However, let's get started with the ApowerRescure recovery tool.
Navigate to Google type their ApowerRescue recovery tool then press enter. Once you reached there press download option. When the setup successfully downloaded double-click and open it. On the welcome wizard click "Next".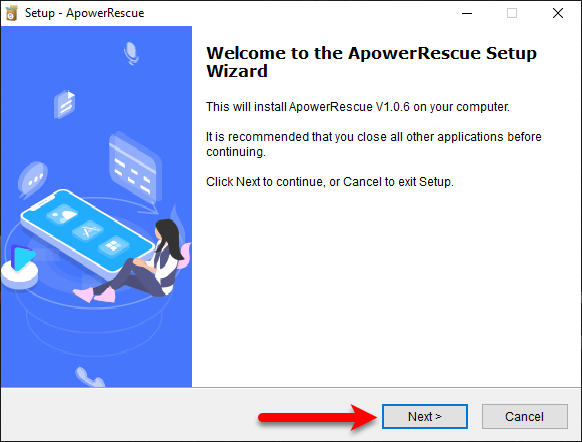 Agree to license and Agreement of the ApowerRescue recovery tool and click Next.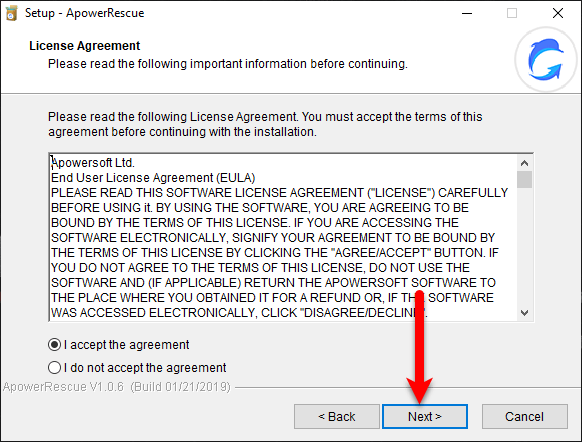 Manage the location where you want to install it then press Next.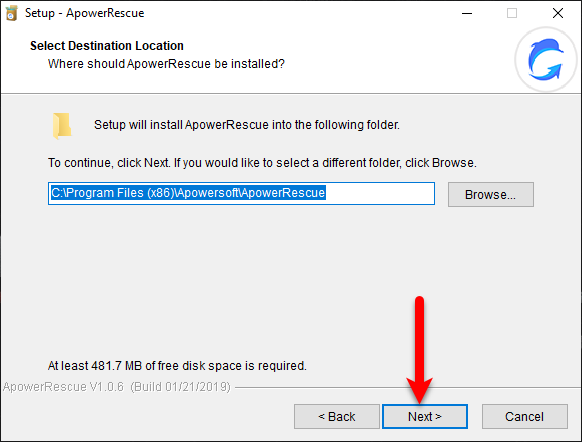 Now select the Additional tasks and click Next.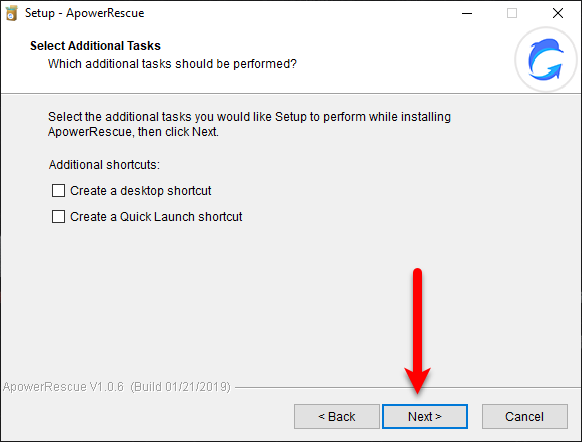 That's it the software is ready to install, so, click the install button.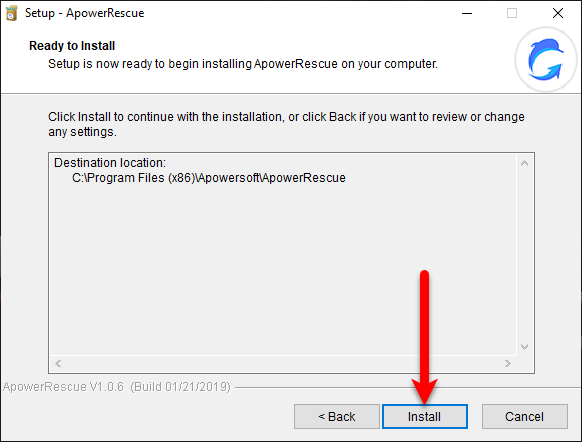 Wait while the installation should be completed.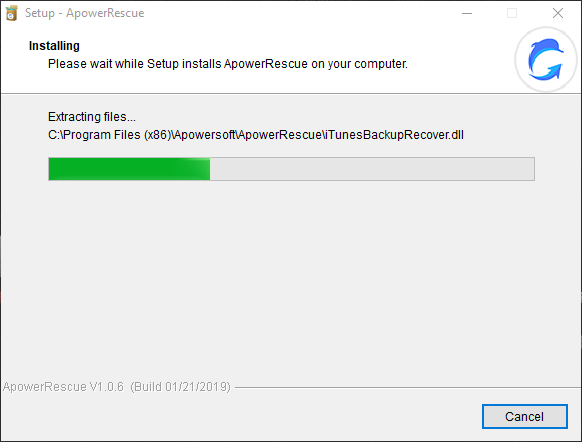 Once the installation completed simply click Finish to launch the ApowerRescue.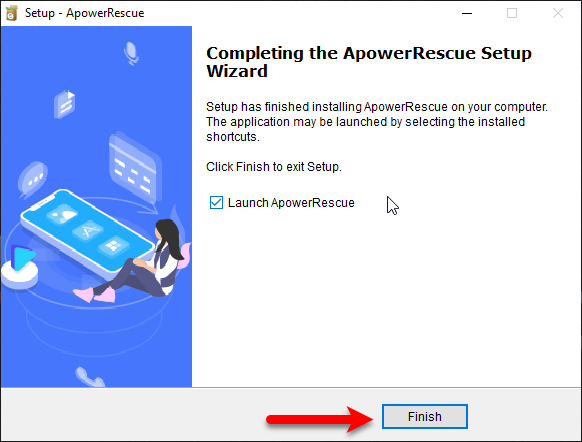 However, when the ApowerRescue window opened. There you will see two options "Evaluate" "Buy Now", indeed to use its complete version it will cost. Remember that the full version of the ApowerRescue recovery tool can recover more than a GB. But unfortunately, the free version can recover the deleted data on your iPhone up to 1GB. Now it depends on you which version do you prefer for recovering the data.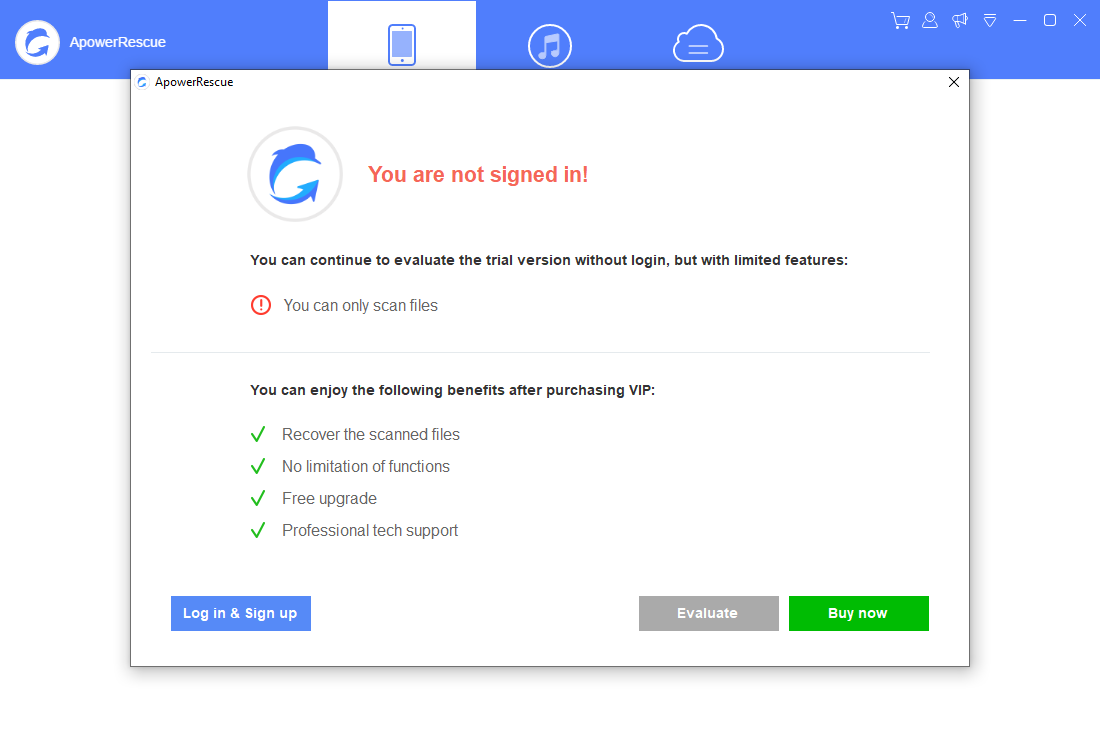 In the next step, you will be required to plug in your iPhone with a USB cable.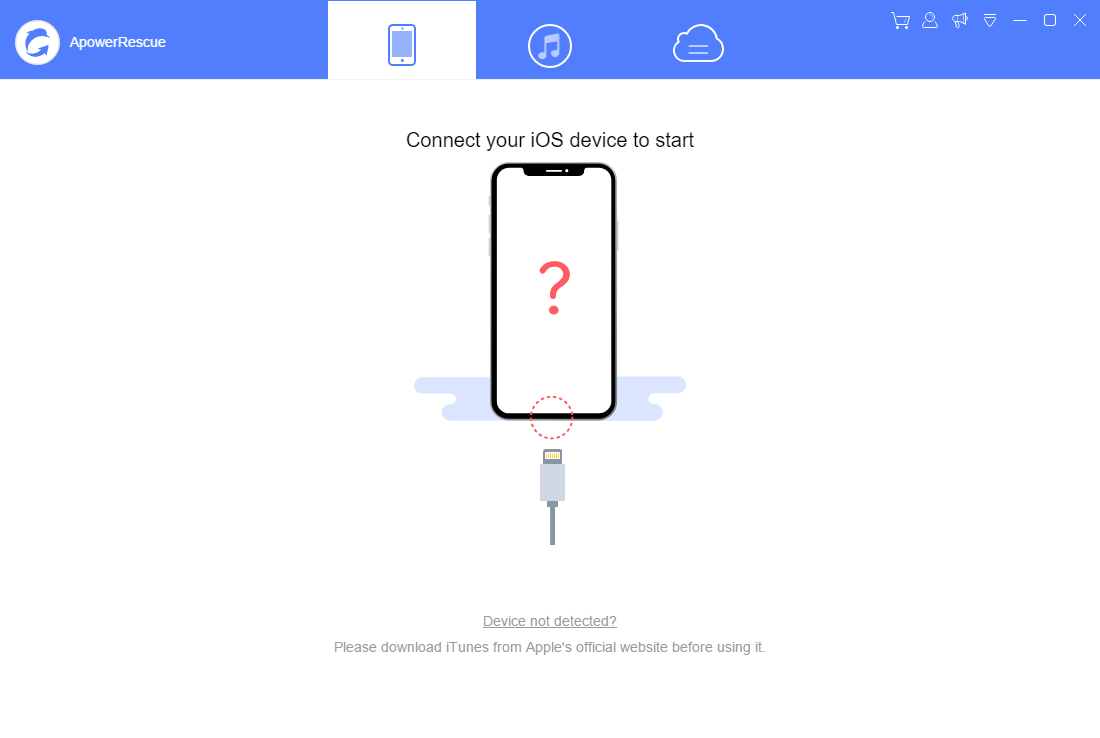 When your phone connected to ApowerRescue, automatically the options of files will appear which you want to recover. Once you selected the file click "Start Scan".
While the recovering completed, the files will appear on the left-handed of the ApowerRescue window. Select those files which you want to recover, by clicking on the "Recover to computer" option.
The ApowerRecue recovery tool is consists of some interesting features. Which you have to know about that. ApowerRescue recovery tool has the ability to recover, Retrieve deleted voice memos on iPhone, Retrieve deleted text messages from iPhone, Undelete iPhone photos, Restore Music from iPhone, Restore iPhone call Log, Restore deleted notes on iPhone, Recover deleted voicemails on iPhone, Recover deleted Videos, Recover deleted iPhone contacts, Recover deleted Messages on iPhone. To use those features of ApowerRescue you need to purchase its full version.
PhoneRescue
The second solution for recovering deleted data on your Phone is PhoneRescue that works with Android & iPhone. It can recover safely the deleted files from your iPhone & Android. Lossing your data is panic, but now everything is on your hand to recover the deleted files back. Also, the best feature of PhoneRescue is to retrieve data from iTunes or iCloud backup without replacing the files. Also, gives you the direct ability yo recover files on your iPhone with any backup. I think PhoneRescue is the best option to bring back your deleted files.
PhoneRescue designed for iPhone and iPad users to recover there deleted files. Such as Photos, Messages, Attachments, Notes, Contacts, Videos, Reminders, Calendars, Safari, Bookmarks, Safari History, App Documents, and many more. Also, the PhoneRescue preferred over 5,700,000 iPhone users to bring back there deleted data. The extra feature of PhoneRescue is recovering deleted data from iPhone, iTunes backup, iCloud backup. PhoneRescue can be supported by the following platforms, All iPhone versions, iPad, iPod.
Recover with PhoneRescue
Navigate to Google and download PhoneRescue, when the file downloaded open up the setup. Once the installation window opened press on "Click to Recover iOS Data.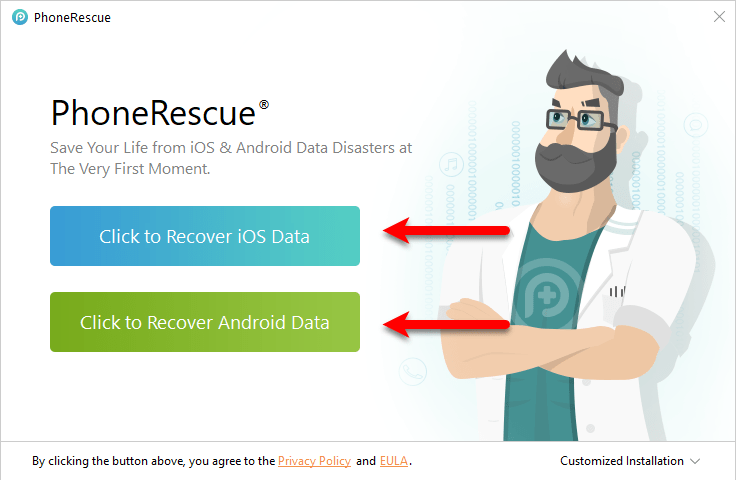 Wait until it should configure the environment for iOS recovery.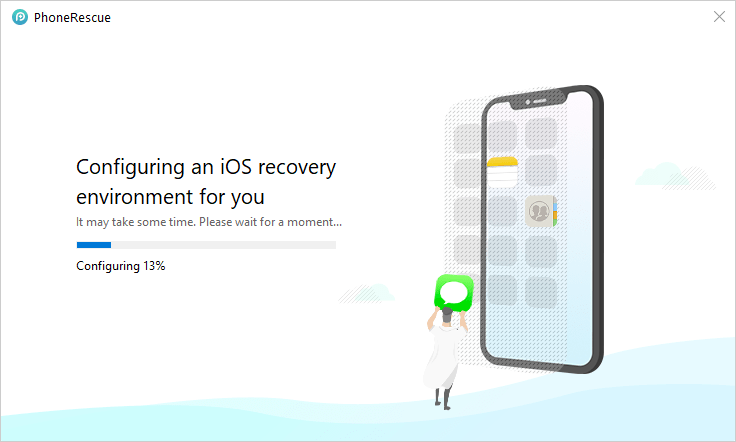 Once it configured select your language and press "Get started".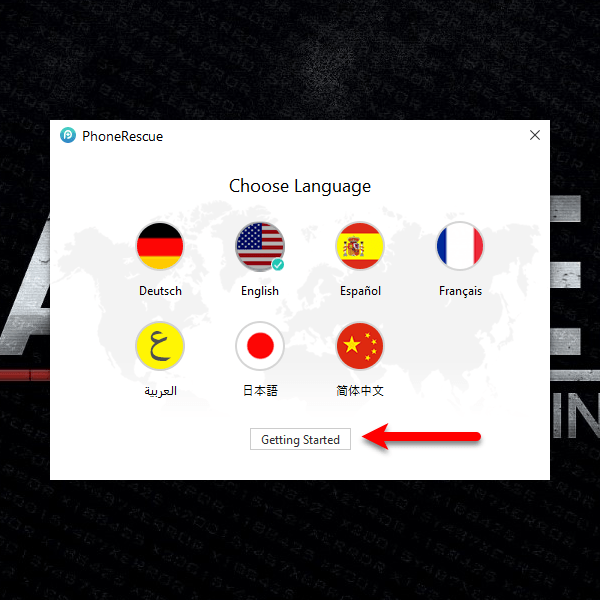 When PhoneRescue launched click on "I am ready to start".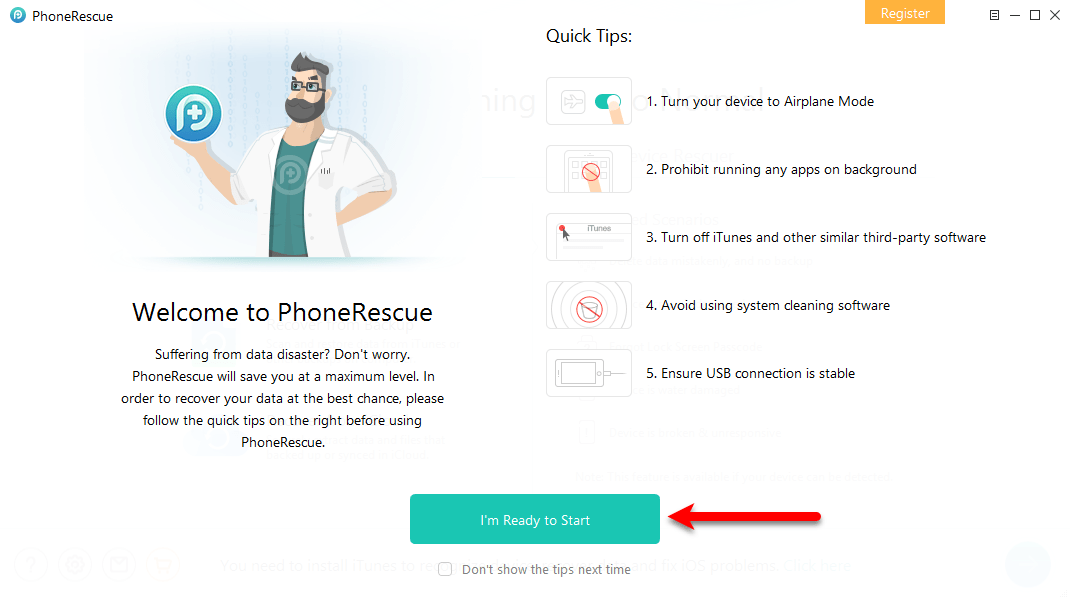 Now connect your iPhone device via a USB cable, choose the option "Recover from iOS Device". After that, click on the arrow to keep continue into the recovery process.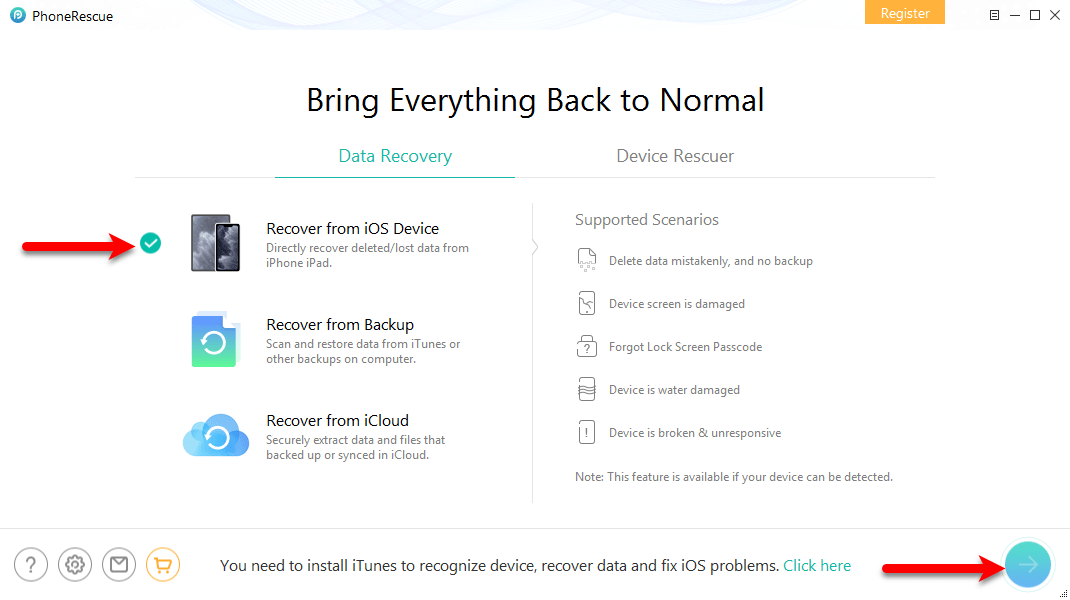 When you reached the files category, choose the files which you want to recover from your phone.
Once the file recovered separate category will create on the left-handed of PhoneRescue. Select the files which you want to recover back to your iPhone.
How to Download and Update iOS 12 to iOS 13.3 – Advanced Guide
That's it hope you enjoyed reading the article which was related to "How to Recover Deleted Files from your iPhone". If you faced any kind of problem feels free to share it within the comment section.