YouTube's Dark Mode gives the ability to watch video more clear than the light mode. Particularly watching Videos with Dark Mode on YouTube is quite interesting. However, one of the expected features on YouTube Web, Android, iOS that user wanted to be Dark Mode. And now finally, YouTube with its Dark Mode is now available for you. With a few clicks, you can activate its dark mode on your Web, iOS, Android.
According to science experiments nowadays using Apps with Dark Mode interface is pretty better than the light mode. Because it has many good benefits for your eyes, Dark Mode is a recent feature of YouTube. Also, for the first time, it was introduced for Web users, in 2017. After working on iPad iPhone the launched the Dark Mode in March 2018. With the expectation of Android users YouTube Dark Mode feature released in July 2018.
After waiting much for WhatsApp Dark Mode, finally, now it's available for those who use WhatsApp on their Android, iOS. Also, might be Dark Mode in the upcoming future should be available for WhatsApp Web. Now you can complete your experience with WhatsApp Dark Mode on your Android, iOS, mobile devices.
Activate YouTube Dark Mode on Browser, Android, iPhone devices
Activate on browser
Most of the people are using the computer for a wide display. So, here we will activate YouTube Dark Mode on the browser.
Activating is pretty much easy, I think everyone can do it. Open up the YouTube page on any browser on your computer. When YouTube opened simply navigate to the right corner of the YouTube page. And click on the "icon account".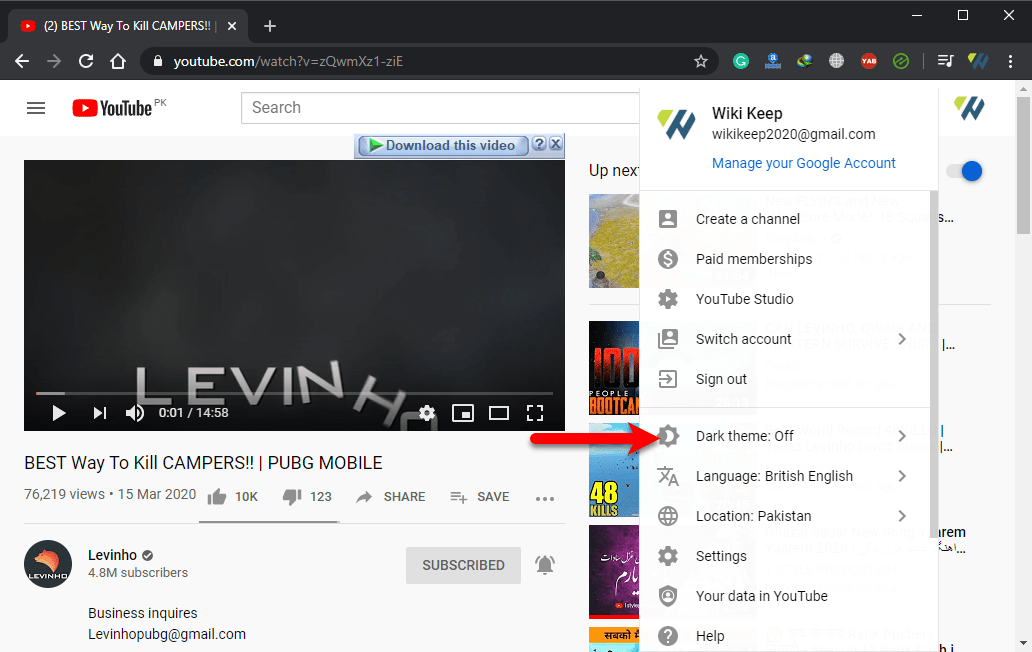 Once another window appeared, toggle the Light Mode option to Dark Mode.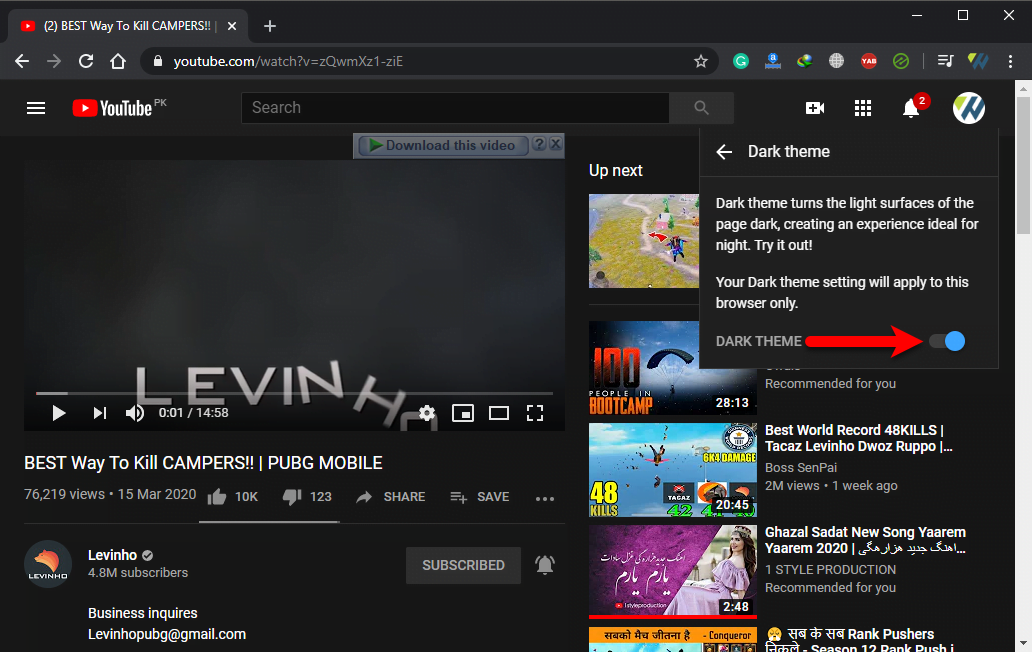 Activate on Android
Most of the time nightly we are using our mobile phones. Then it means that using a light mode theme on any kind of Apps on our phone can badly affect our eyes. Therefore, for mobile users, if they are in touch with YouTube. Then I recommend them to turn YouTube into Dark Mode.
To activate YouTube Dark Mode on Android, open up YouTube navigate to the right-corner top of YouTube click on your "Account".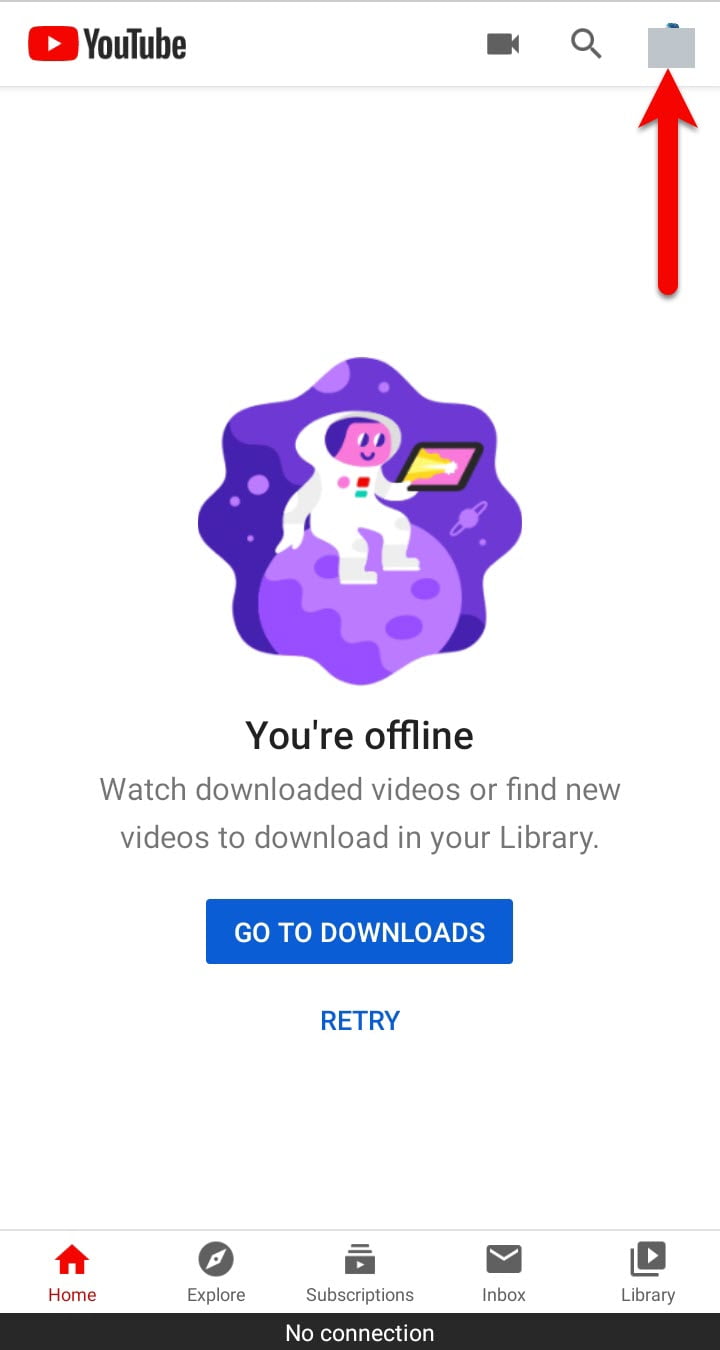 Click down below on the "Settings" option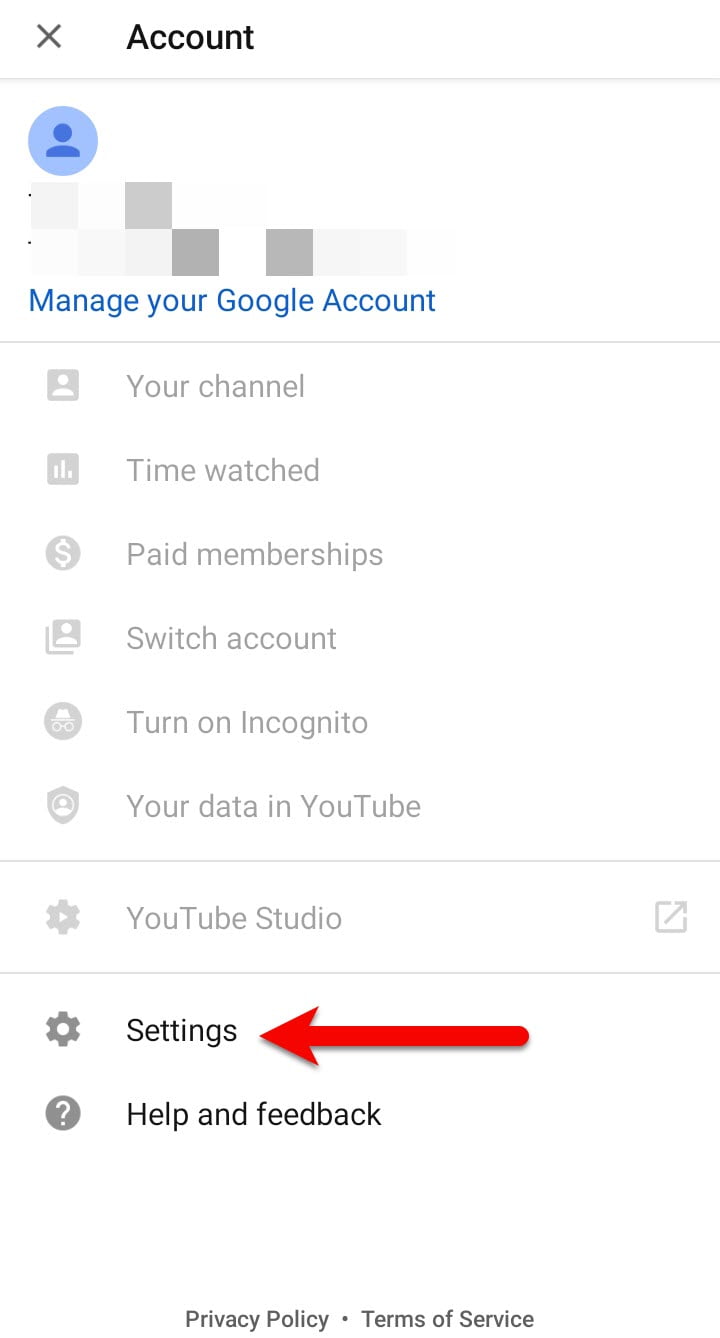 When the "Setting" window opened click the "General" tab.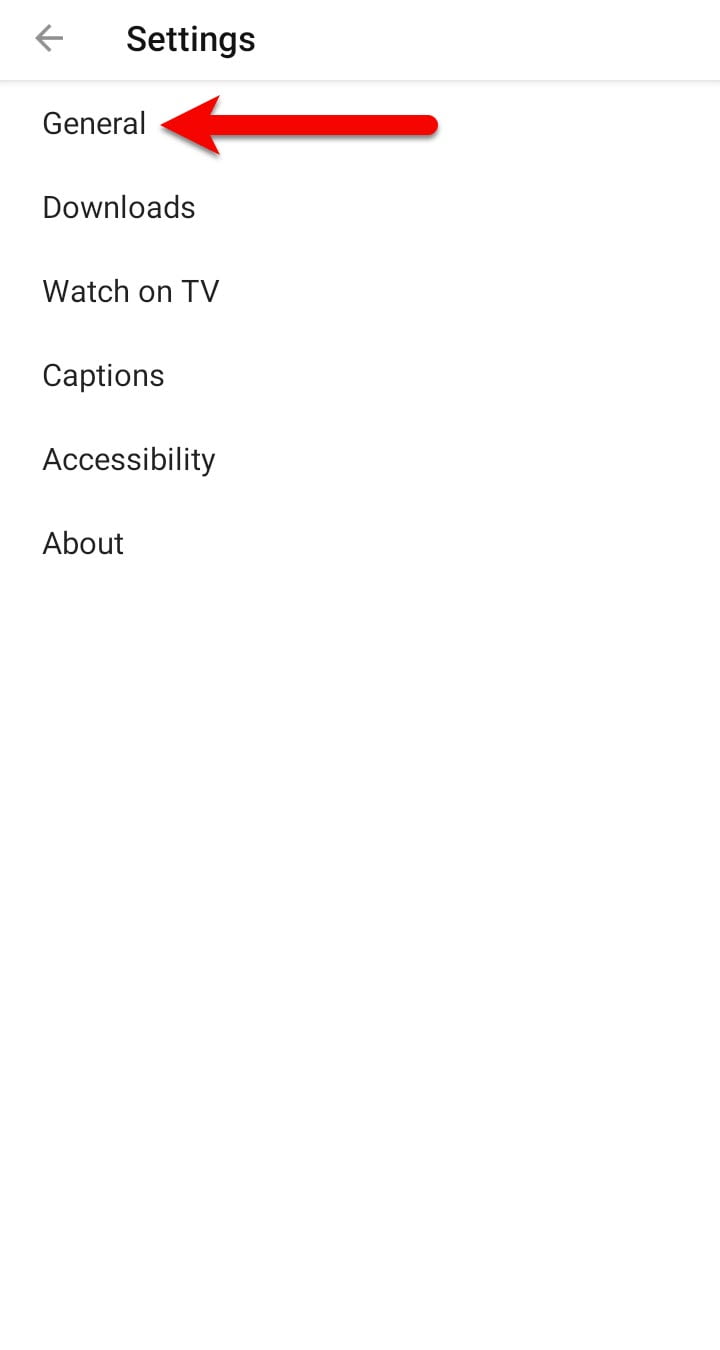 Again on "General" window toggle the Light Mode to Dark Mode.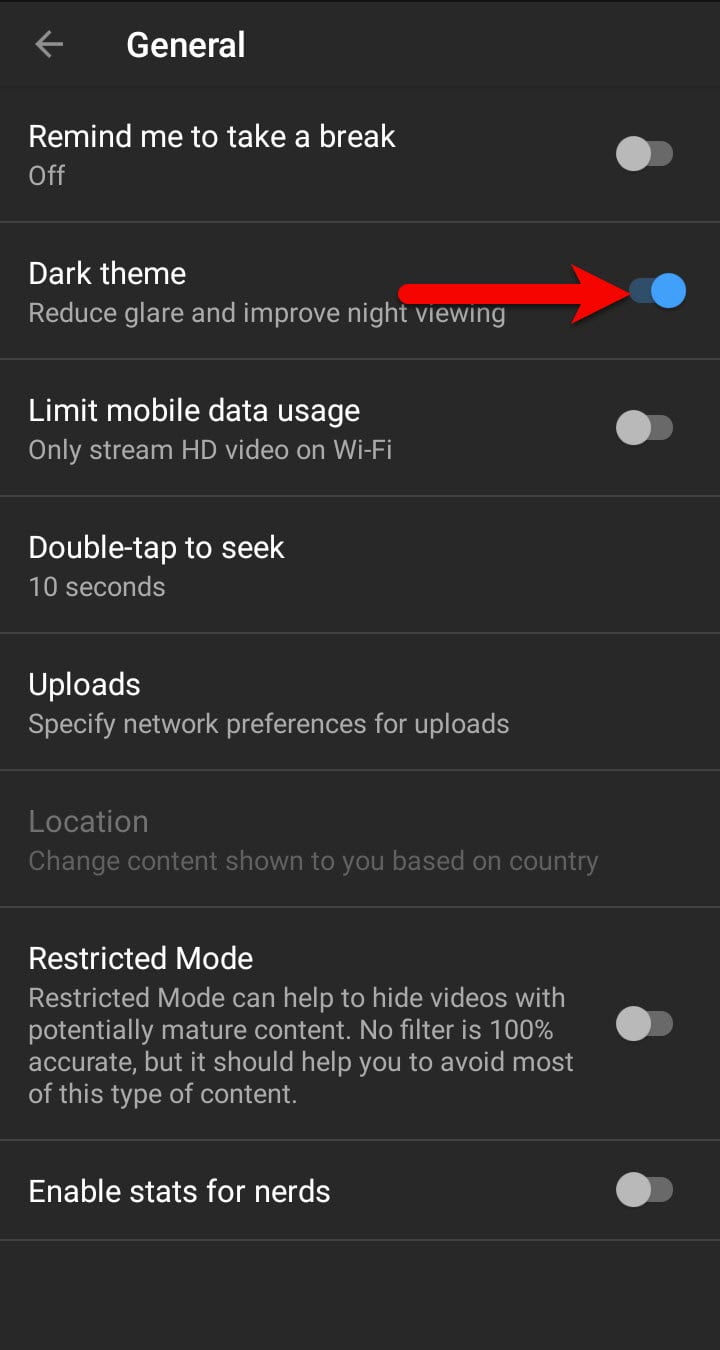 Activate on iPhone iPad
YouTube has its separate setting for iPhone & iPad. There you need to activate it separately for your iPhone & iPad. To do that, open the YouTube app on your iPhone & iPad. And navigate to the right-corner YouTube window click on "Profile icon".
Click on the "Settings" tab below down
Activate the Dark Mode option from the General tab.
That is really simple to turn on YouTube light mode to dark mode. Now enjoying watching your favorite videos on YouTube with having a bad effect on your eyes. I hope you enjoyed this, furthermore if you faced any kind of problem feels free to share with me below comment section.