Using a 4K video format on our phone is a big pain, that covers more mobile storage. On the other hand, most of the time we expect that long videos should cover less storage on our Android, iOS, and Windows 10. Indeed converting different video formats on Windows 10 for Android or iPhone is pretty much easy. Or most of the time we capture shots with our mobile. But that footage can't support email to send to someone else. But again thanks to the Video file converter that allows us to convert any kind of Video format easily. The file converter is now available for Windows, macOS, iOS, and Android.
Whenever you want to convert any kind of video format on Windows or your phone. Just need to download the Video file converter then start compressing it. File converter gives you the ability to convert any format quality that you choose. However, there are several Video converter, but the best experience I received from file converter is "Format Factory". Format Factory is available for macOS, and Windows freely. And Format Factory includes lots of interesting features that can covert large video into a short video with the same quality but compress its size. Now go ahead and start converting your videos on Windows using Format Factory.
Format Factory is one of the most powerful video converters. It has the ability to convert your Video, Audio, Image, CD/DVD ROM, and other utilities. Format Factory can convert the following formats. Such as All to MP4/3GP/MPG/AVI/WMV/FLV/SWF. All to MP3/WMA/AMR/OGG/AAC/WAV. All to JPG/BMP/PNG/TIF/ICO/GIF/TGA. Rip DVD to video file, Rip Music CD to audio file. MP4 files support iPod/iPhone/PSP/BlackBerry format. Also, using format factory depends on you.
Convert Any Video Format on Windows 10
1. Convert with Format Factory
At the very first step, download "Format Factory" when its file downloaded launch it. Once the installation wizard opened, read the terms and conditions then click Agree.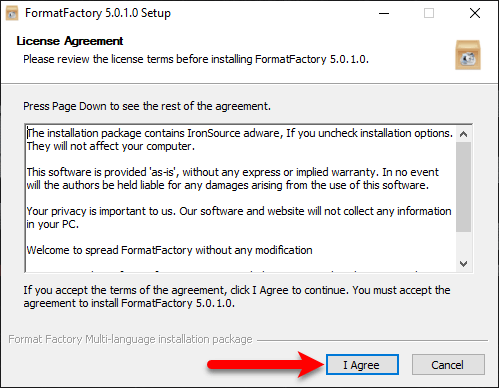 Specify the location where you want to install format factory then click Install.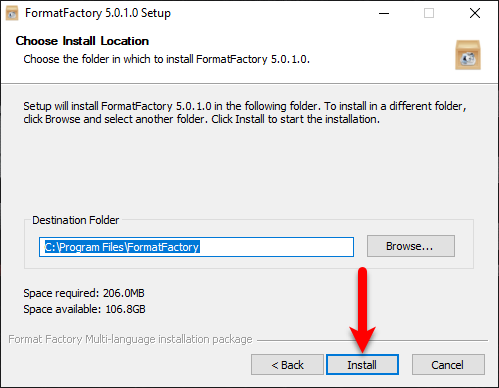 Wait a while that format factory installation should be completed.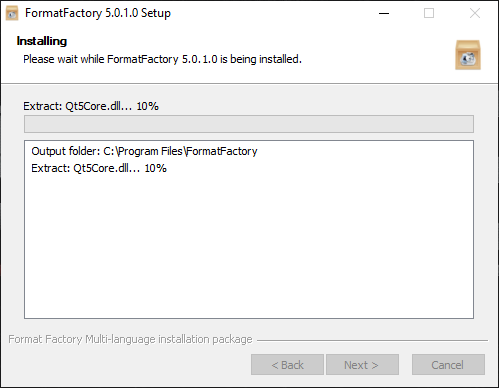 Once the installation completed, mark the box of "Run Format Factory", then click Accept.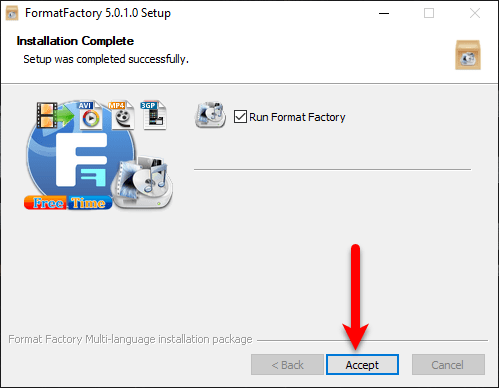 After installing the format factory mention it which kind of video which you want to convert. You can convert video in three methods on format factory. The first one is to click on the Add button, Drag the video directly to format the factory and enter the video URL.
So, here I want to select a video manually by clicking on the video format.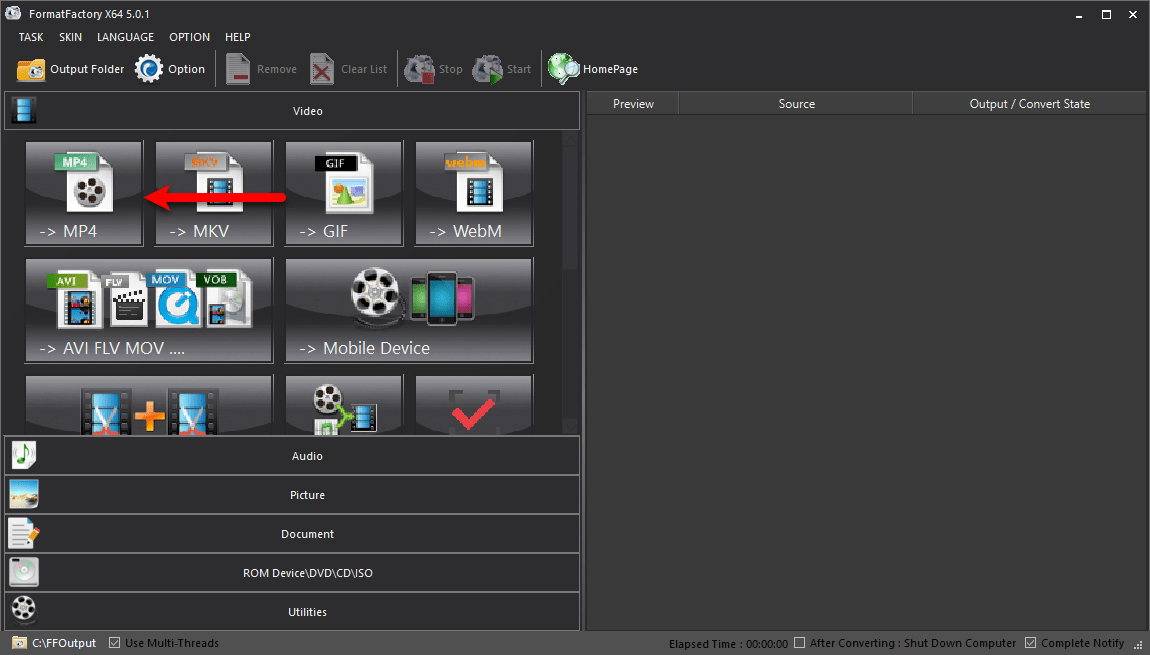 After selecting the video format click on Add file.
Now select the video which you want to convert with format factory, then click Open.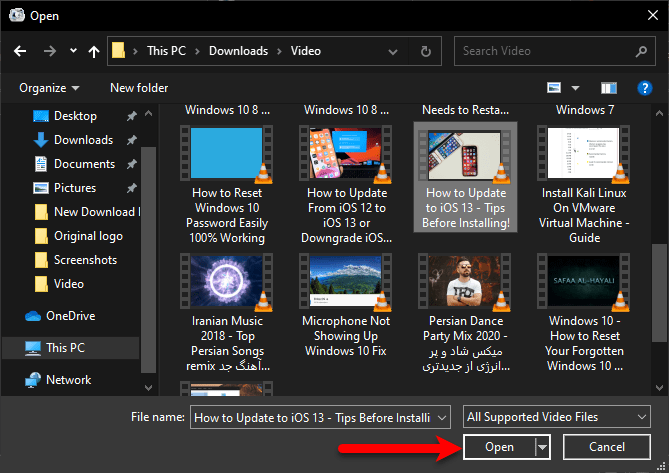 Once the file imported simply click OK.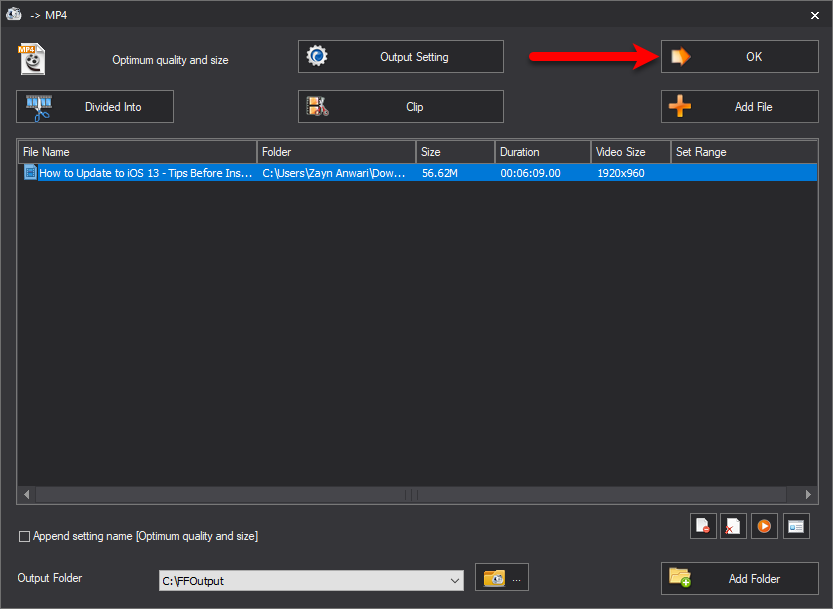 Now the video which you have imported for converting is ready on the format factory window. To begin to start the converting click Start button.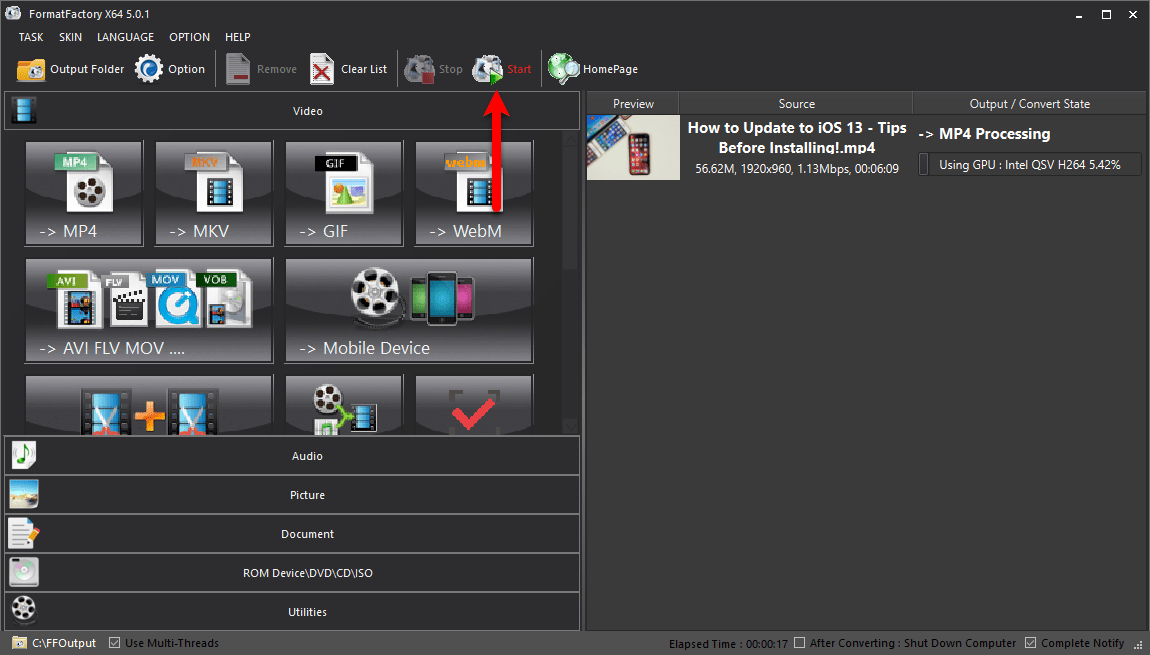 Convert with Any Video Converter
There is another best video converter for Windows and Mac that gives you the opportunity to covert any kind of video. Any Video Converter designed without any limitations to convert your videos for free. Videos can be converted easily without losing quality. Indeed it compresses the size of the video for you.
Download Any Video converter from the internet for free, once it downloaded simply launch the setup. When the setup opened click on "Install Now".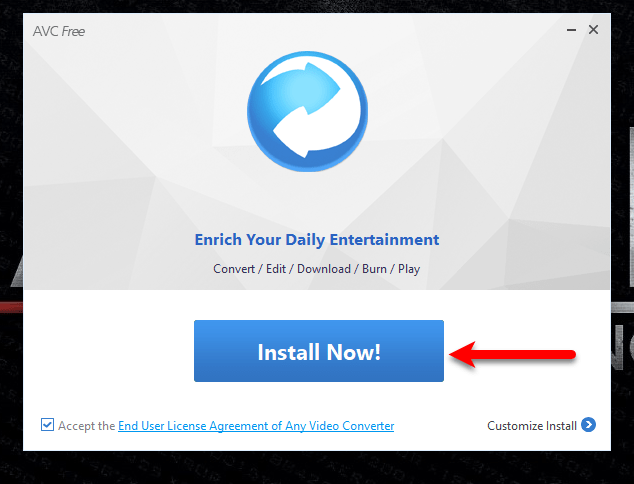 Wait while the installation should be complete.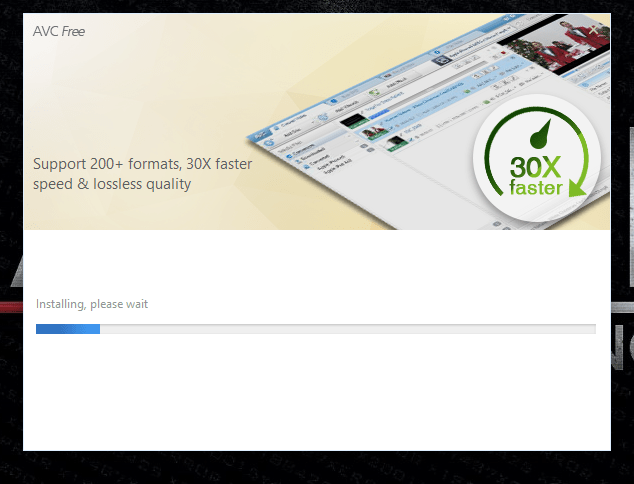 Once the installation completed click on the "Start Now" button.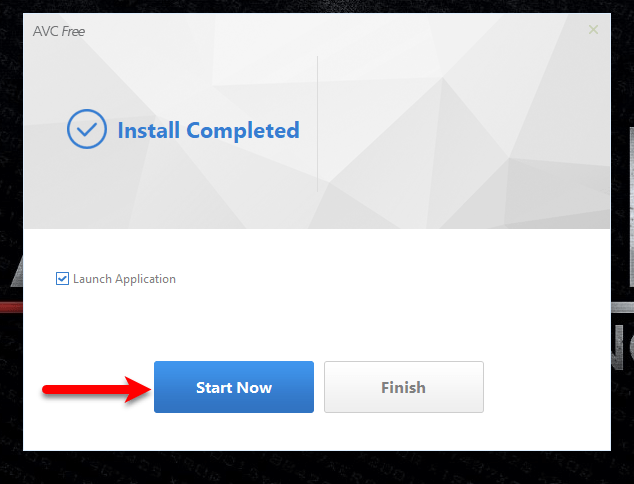 Here you have two methods to add a file on Any Video Converter. Whether to drag the Video directly or to click on the Add button.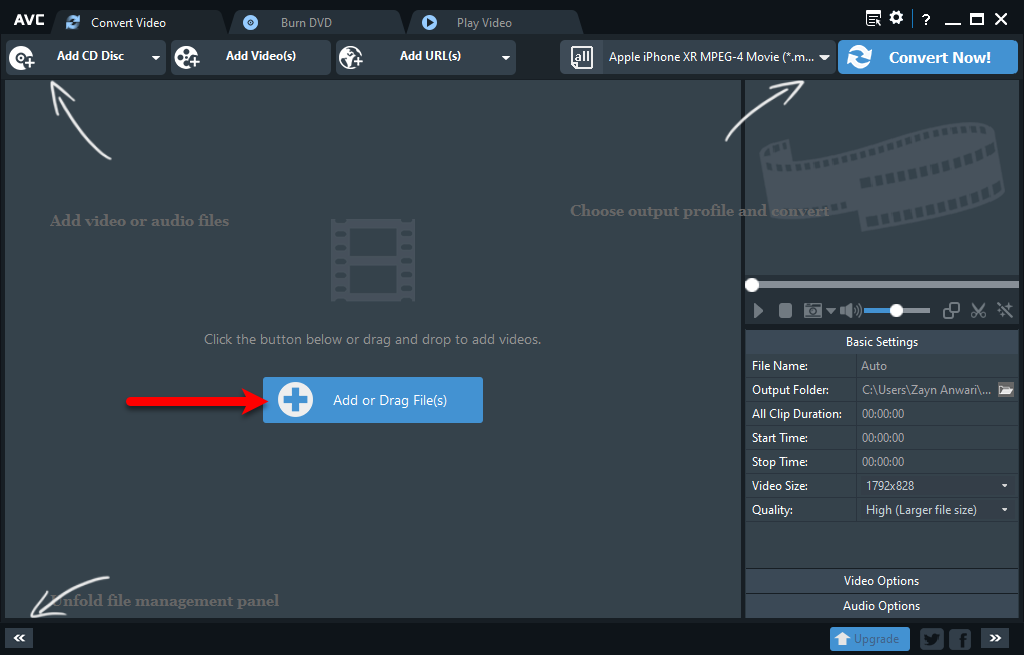 When the file imported for converting, after that, navigate to the right corner and click on "Convert Now".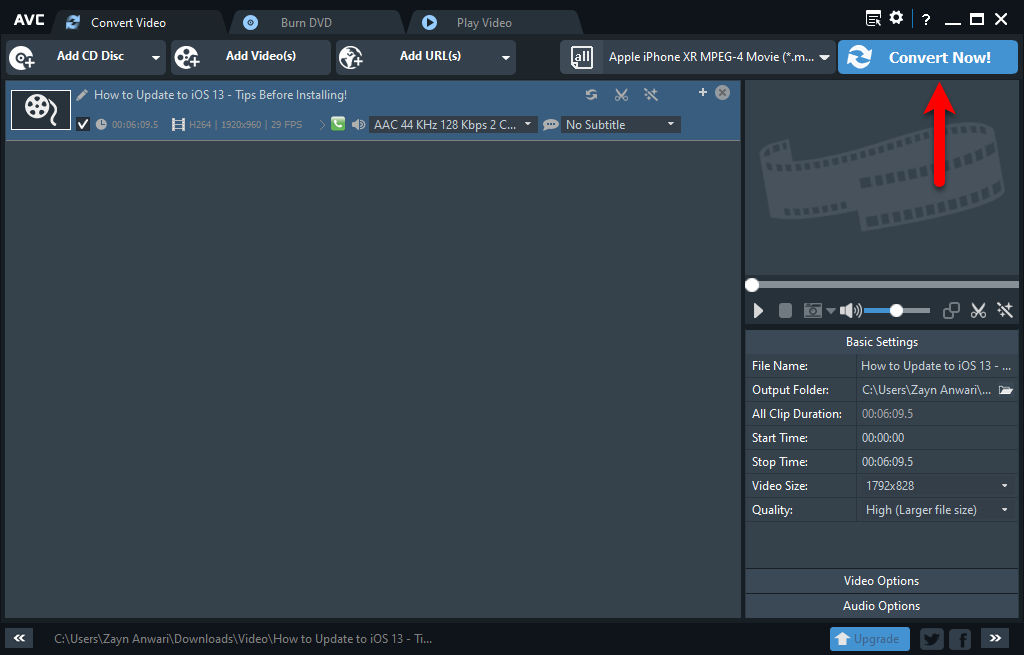 That's it if you faced any kind of problem feels free to share with me below comment section.