In this article, I will guide how to check if your PC can run Windows 11 or not?. Windows 11 is the latest Microsoft operating system which has bundles of new features. Especially for Android users now they can run their favorite applications on Windows 11. Now Windows 11 is having a separate platform, which allows all the Windows 11 users, to run the Android Applications on that.
Most of the Windows 10 users while upgrading Windows 10 to Windows 11 on their PC. Faced the following error "This PC Can't Run Windows 11", however, the error after the explanation of Microsoft CEO is being confirmed that those PC are having the TPM 2.0 can run Windows 11 easily. On the other side, we figured out the solution how to fix the TPM 2.0 & Secure boot, while upgrading Windows 10 or manual installation.
There are two different methods that you can check out and bypass the TPM 2.0 and Secure boot.
However, if you are sure that your computer is the latest version, and having the TPM 2.0 chip then you can enable the TPM 2.0 and secure boot from the below down article.
Read Also:
Finally, on 24 June 2021 Microsoft announced the Windows 11 Insider Preview. Those who are a part of the Microsoft Insider program can easily upgrade their current operating system to Windows 11 without any issues. And also, being an insider on Microsoft is easy to simply create a Gmail account, then navigate to Microsoft and Sign Up for Microsoft Program.
Windows 11 System Requirements
Processor: 1 gigahertz (GHz) or faster with 2 or more cores on a compatible 64-bit processor or System on a Chip (SoC)
RAM: 4 gigabytes (GB)
Storage: 64 GB or larger storage device
Note: See below under "More information on storage space to keep Windows 11 up-to-date" for more details.
System firmware: UEFI, Secure Boot capable
TPM: Trusted Platform Module (TPM) version 2.0
Graphics card: Compatible with DirectX 12 or later with WDDM 2.0 driver
Display: High definition (720p) display that is greater than 9" diagonally, 8 bits per colour channel
Internet connection and Microsoft accounts: Windows 11 Home edition requires internet connectivity and a Microsoft account to complete device setup on first use. Switching a device out of Windows 11 Home in S mode also requires internet connectivity. Learn more about S mode here. For all Windows 11 editions, internet access is required to perform updates and to download and take advantage of some features. A Microsoft account is required for some features.
What is TPM 2.0?
TPM is a short trusted platform Module, and TPM 2.0 is its latest version. TPM is a particular type of processor that has a clear purpose. It will perform-based cryptographic operations to secure encryption and prevent malicious attacks from attacking your hardware and the boot process.
Microsoft has enrolled the TPM 2.0 on the latest Windows 11 update operating system. If you want to try out the latest operating system then your computer must have the TPM 2.0 chip hardware. Also, Windows 11 comes out the biggest surrounding hardware requirements.
Windows 11 is out and free for everyone to upgrade their machines. But unfortunately, Microsoft has mentioned something far, for those who are currently running Windows 10 on their devices. Can't run Windows 11 on their machines, until they should have the TPM 2.0 hardware chip available on their machines.
The TPM 2.0 is around six up to seven years that shipped on most of the processors based on laptops or desktops. The laptops which come out with the pre-installed Windows 10 operating system are currently having the TPM 2.0 hardware chip, and now easily can run Windows 11.
How to Check If Your PC Can Run Windows 11?
Perhaps, there might be several methods to check if your PC can run Windows 11 or no. But there are only two different methods I know and will explain for you here.
Method 1.
The very first method is to navigate to Microsoft's official website download the tool which is developed by Microsoft that allows the users to check if their PC can run Windows 11. Once the tool is successfully downloaded simply run the installation process. On the main screen check the box of terms and conditions and click on Install.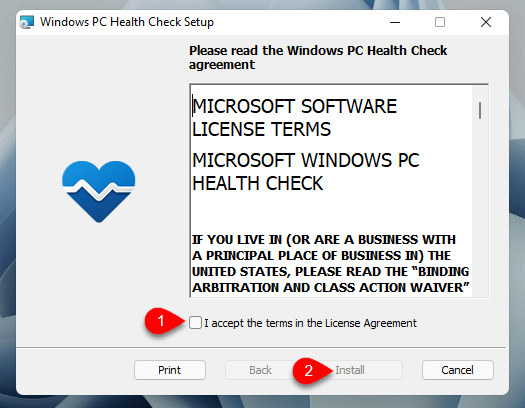 Now, wait for the installation to be completed.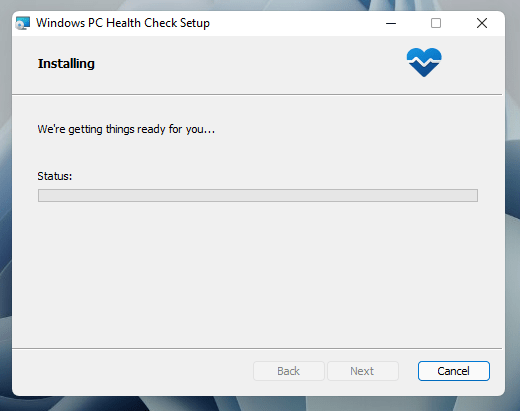 While the tool is successfully installed simply launch the tool, on its main window click on Check Now.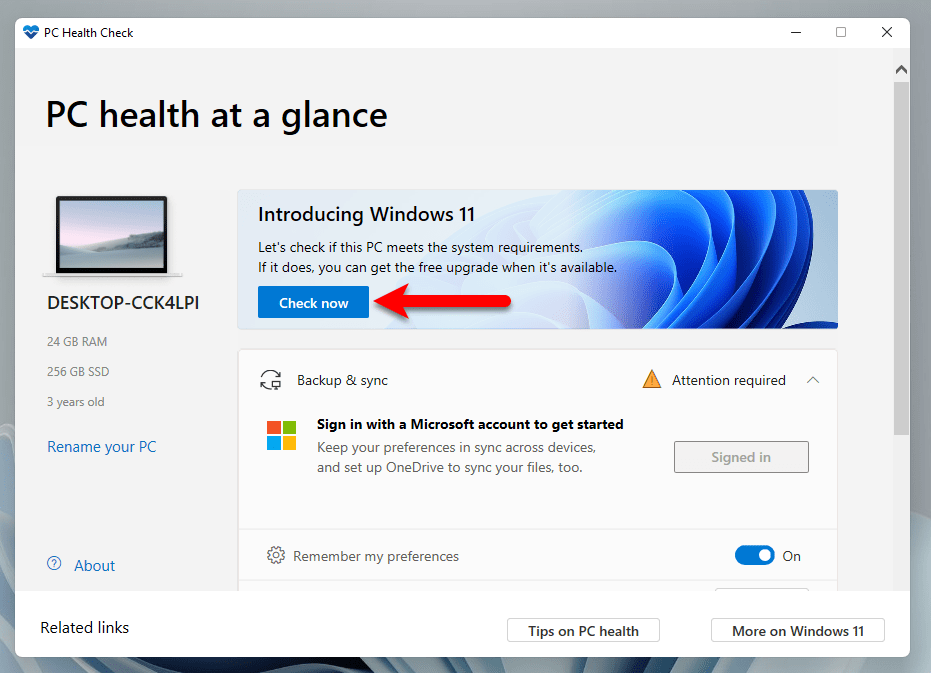 After checking another window will pop up that shows whether your PC can run Windows 11 or no.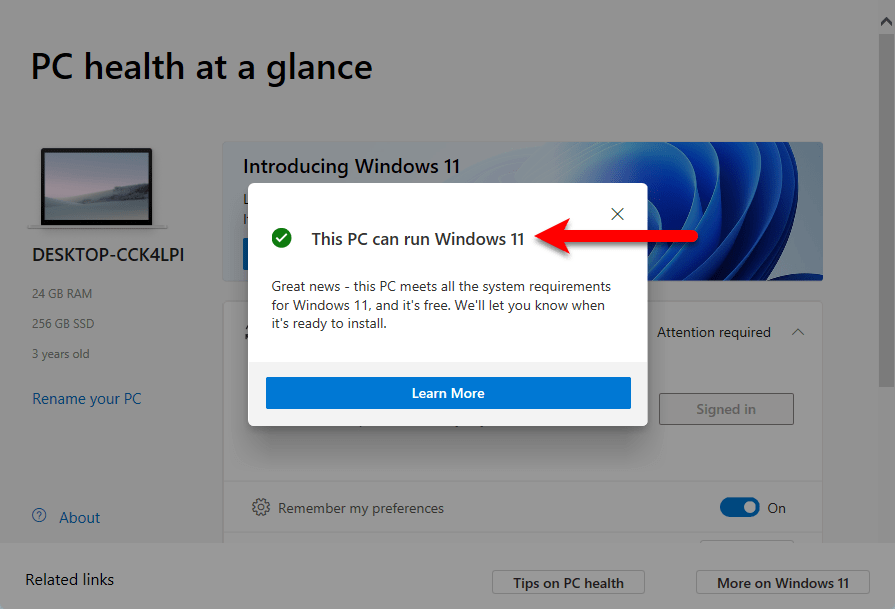 When you get a complete idea that your PC can run Windows 11, then click on Open Windows update.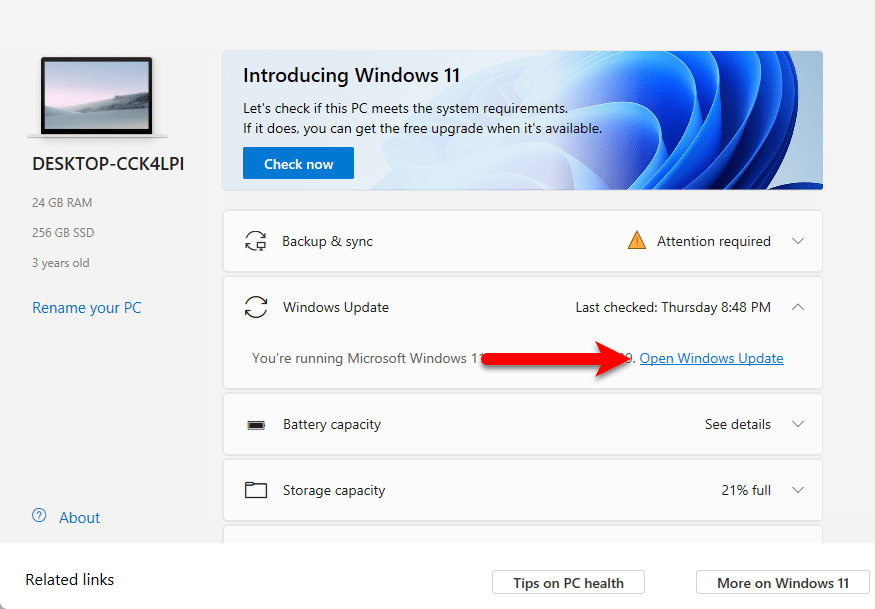 Now check for updates and upgrade your Windows, also, enter your email address on the Microsoft insider program.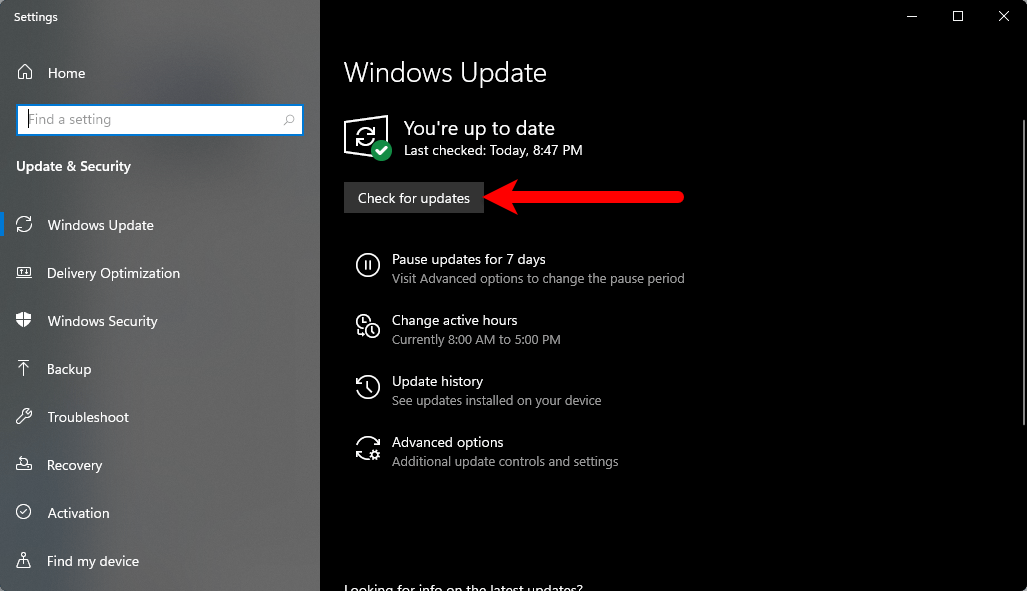 Method 2.
This method will show you directly the TPM 2.0 chip availability on your computer. For this simply, press the Windows+R to open the "Run" window, when it opened on the search option type "TPM.MSC" and press enter.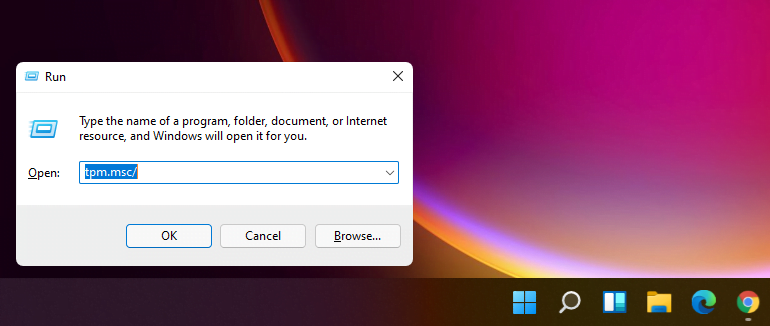 Now another window will open that shows the TPM 2.0 descriptions. Whether your PC is compatible or has the TPM 2.0 feature or not.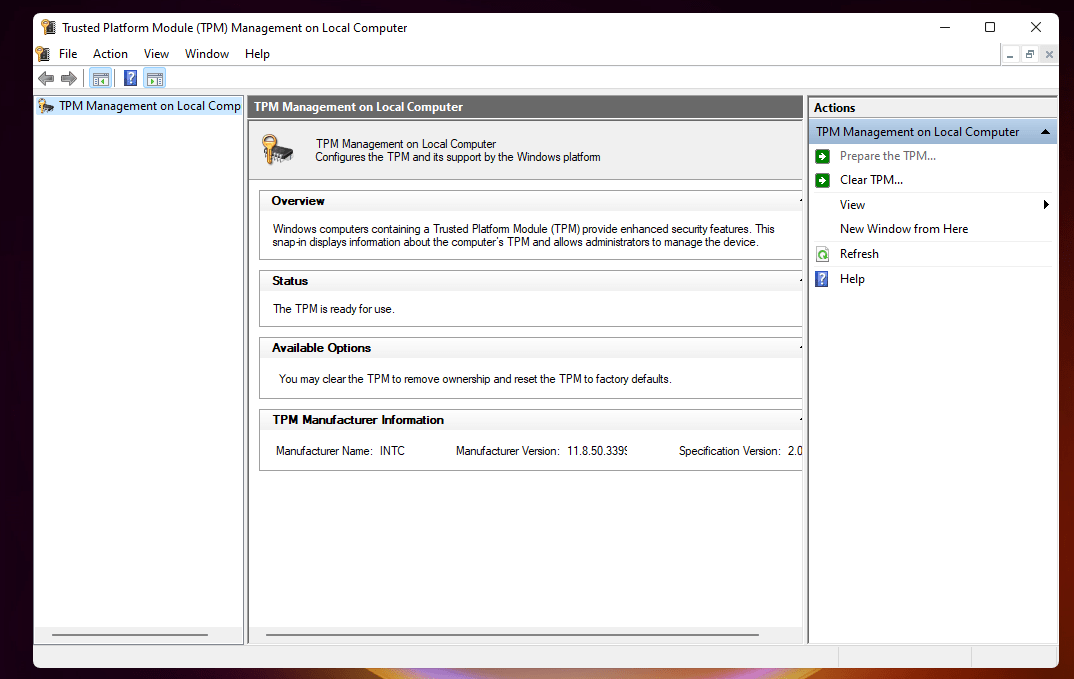 Final Point
If you faced any kind of problem feels free to share with us via the comment section box. Also, if the article was useful don't forget to share it with your friends.