YouTube is one of the world biggest video provider platform, that every second millions of videos and short clips is being uploading there. On the other hand, it's one of the best platforms for earning enough money from uploading per video. YouTube is a platform that running and controlling by Google, the procedure of being a YouTuber is easy. First of all, create a YouTube channel daily upload videos that you are interested in that or having the skill. After that, completing the 4,000 hours watch time with 1,000 subscribers, automatically you will get the notifications to monetize your channel with YouTube terms and conditions and policy. After uploading videos daily on YouTube you will have enough revenue from YouTube.
However, that was a short description of the YouTube procedure in the above paragraph. If you are watching videos of any movie on the YouTube platform, then you might see the pop-ads, display ads, or short videos. Mostly, some of the viewers don't like those ads to be displayed on videos on YouTube. However, that is pretty much easy to stop displaying those Google AdSense ads on the videos.
As I am using Google Chrome browser on my Windows 10 PC, and Google Chrome is one of the biggest browser in the world that have over billion of pre-installed on Windows, Mac, Android, iOS devices. Therefore, the same it has a bunch of extensions and features that can do different job in the different ways. If you are interested to block YouTube ads on Google Chrome on Windows then follow this guide.
The tip to block YouTube ads will work on certain browser, as I have tested it out it successfully worked on the desktop version of Mac, Windows, Android, and iOS. The same if you are using the current new version of browser Microsoft-Edge Chromium then it will work there too. Unfortunately, it doesn't work in Mozilla Firefox, Safari, and Opera. Indeed while watching your favorite videos or movie on YouTube then the ads will disturb you by displaying gain and again on the screen. The only solution is to stop the pop-up ads, you need to install and activate the extension of ad blocking on your browser.
Block YouTube Ads on Google Chrome on Windows
Whether you are using Google Chrome on your Windows, Mac, Android, or iOS. Simply head over to it, then tap to open the Google Chrome browser. Once it successfully launched to the main window, navigate to the right-handed top bar and click on three (…) to open the menu option. From the drop-down menu click on More Tools>Extensions.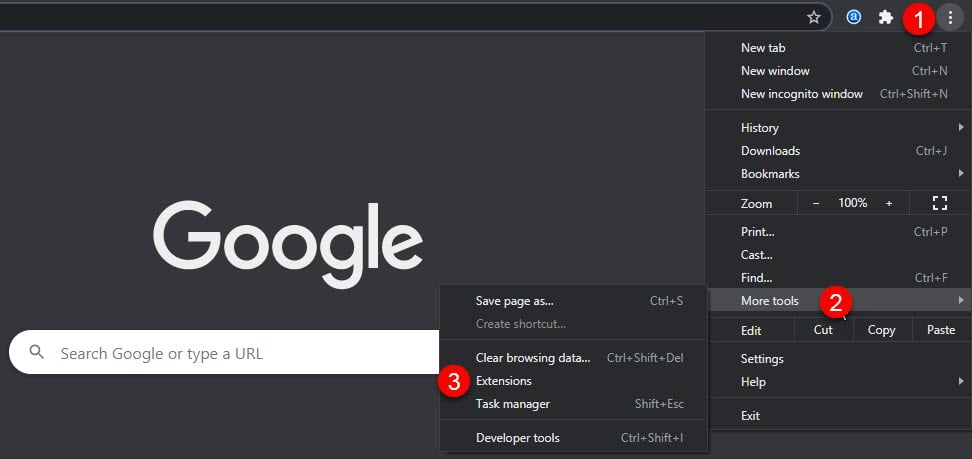 When the extensions window opened click on three (|||) line.

Now click on Open Chrome web store, you can find out the different extensions from chrome web store.

Once the chrome web store successfully opened, click on the search bar and type "YouTube AdBlocker" and press enter to search. Once the "AdBlocker for YouTube" searched, click on that. Don't forget that there are multiple ad blocker for YouTube, but the AdBlocker for YouTube is the best extension.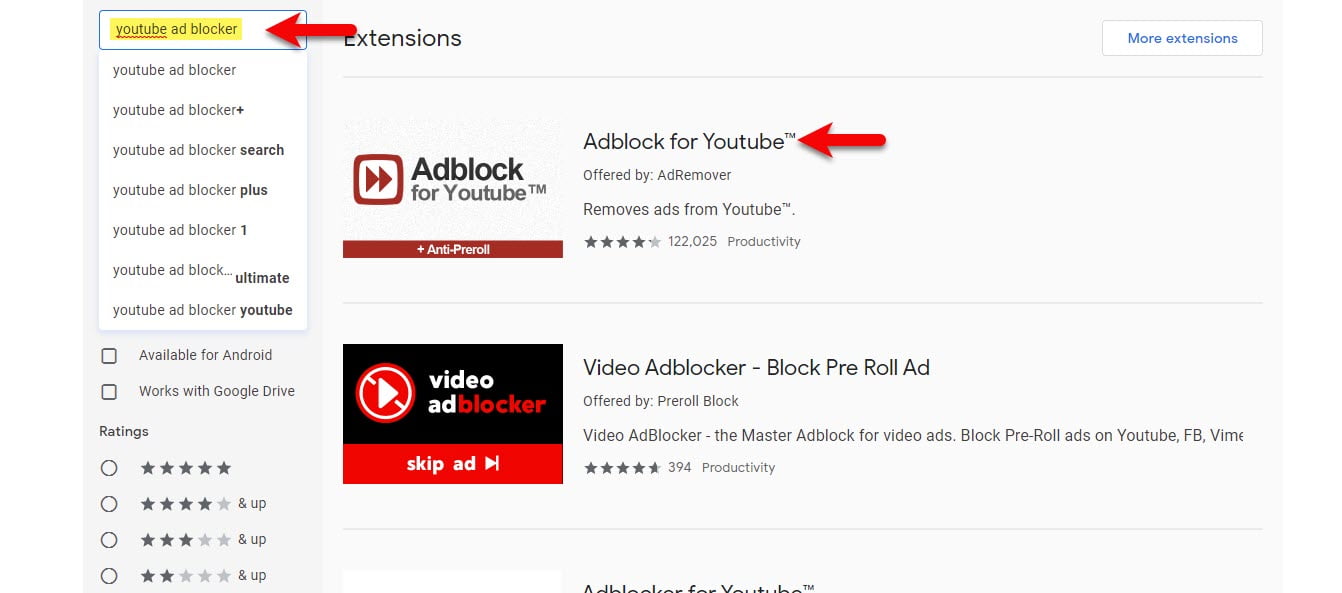 And now click on "Add to Chrome".

After clicking on Add to chrome, automatically a pop-up window will appear. Again click on "Ad Extensions".
Now for testing the AdBlocker for YouTube, navigate to YouTube play any video. Be sure that under the right-handed of the video a small notification will appear there like the below screenshot.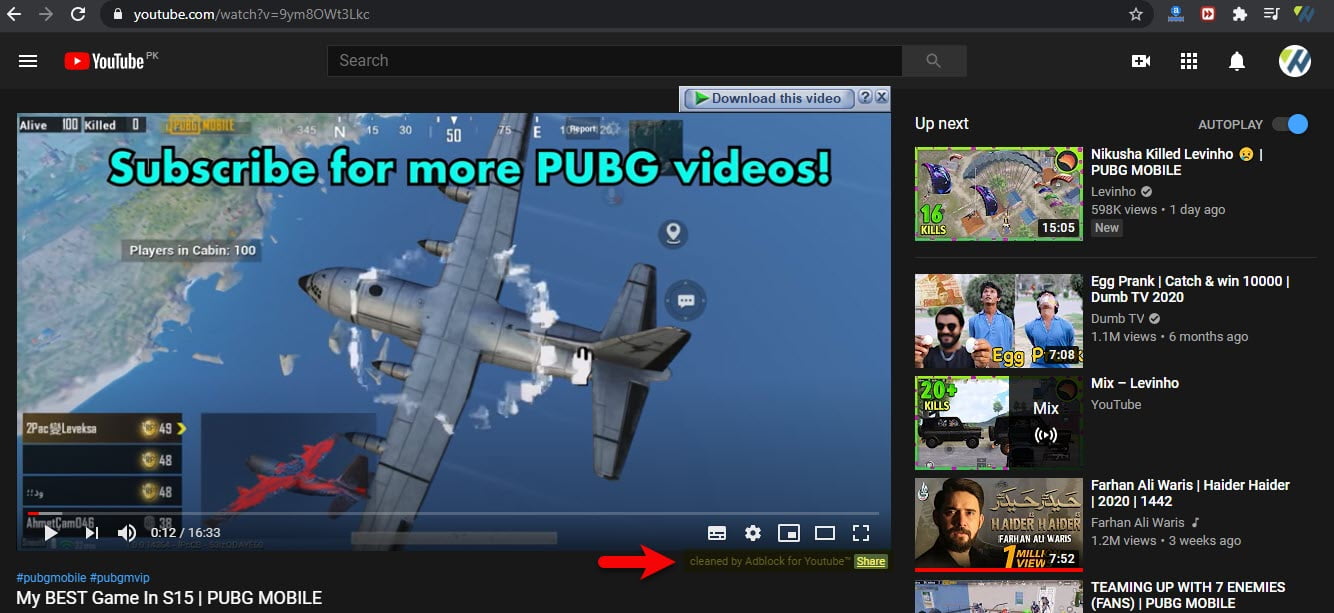 Final Point
Successfully the extension is being installed on Google Chrome for stoping the YouTube Ads. Don't forget that the extension will remain until the time you uninstall the browser or uninstall the extension. Also, it doesn't matter whether you are using Google Chrome on Windows, Mac, Android, or iOS. It will work perfectly on all of the devices. The same extension will work for all of them. However, if you think there is remaining something in this article, then we are happy to hear from you.