Finally, Microsoft Inc rolled out its latest update to the Windows 10 operating system, which has named it Windows 10 2004 May 2020 update. And now its update is available for you if you are using Windows 10 operating system. Microsoft has worked for its latest version of the operating system a lot, fixing the bugs which were in the 1909 update version and other internal problems. Ever most of the users noticed this that Windows 10 2004 update is more essential then Windows 10 version 1909, this update of Windows 10 2004 is more cumulative update. Microsoft has increased the best security performance to May update 2020 operating system, alongside, brought changes to Cortona UI, Improvements to Virtual Desktops, lots of changes to Settings App, Streamlined Swift Pairing, and other changes. Microsoft launched Windows for a couple of years with many different ship updates. But the update version 2004 May 2020 is incredible that has brought many specific changes to its internal platform and fixes lots of bugs. However, the biggest change in Windows 10 May 2020 update is Cortona UI. Now Cortona has become one of the separate app on Windows 10, similar to Mail and calculator apps. One of the Cortana feature is that now it focus on typing rather the voice, but still voice has existed on the Cortana option.
In the first paragraph, I mentioned to you that Microsoft brought some improvements to Virtual Desktops. Following the update of the 2004 version, you will be able to rename the Virtual Desktop and save them across reboots. The best changes to Virtual Desktop is that you don't need to save the virtual machine every time, it automatically will save every time you reboot your PC. And Microsoft gained some other changes to the Settings app, which includes cursor speed controls. Alongside, these changes Microsoft made lots of changes to the Windows 10 2004 version. And brought unbelievable improvements to Swift Pair, Task Manager, and Windows Search.
Microsoft launched its 2004 20H1 update on May 28, 2020, for its users. You might heard about its news before its releasing date. Now Windows 10 is fit finish and final for the people those who are using Windows 10 operating system on their PCs. Of course, there are plenty of changes to its enhancement features that have become a part of the operating system now. So, through this guide, I will introduce some cool added features of Windows 10 2004 20H1 update. Alongside I will show you how to update Windows 10 version 2004 May 2020 update.
Like the last update version of Windows 10 1909, this time also rumors are saying that Windows 10 2004 is still having a bug and it needs to be fixed. But as I experienced about three days it properly working for me. Therefore, there is no need to be scared of the security performance, or any other bugs.
Do you believe this or not now Cortana has become one of the system app. That anytime you can update independently through the Microsoft Store. It means due to the popularity of Cortana now it can be updated like other apps Mail and Calculator through the Microsoft Store. Alongside, Microsoft will keep Cortana update every time like its operating system. And there is no need to wait for Windows 10 upcoming updates. Now you can easily update Cortana through Microsoft Store. Cortana has increased its value on Windows 10 with a new UI. Now you can use Cortana using your keyboard. Since Windows 10 is installed on PCs that contained keyboard. If you are not feeling relax by talking use your keyboard to talk with Cortana.
Creating multiple environments for multiple works on Windows 10 is not interesting. But Windows 10 2004 20H1 update allows you the best environment of Virtual Desktop. I think this is much important on Windows to create multiple desktops for different environments. But with this update of Windows 10 2004, this feature is super cool. With huge changes to the 2004 update, we appreciate Microsoft.
Microsoft has gained to bring some changes to Control Panel environments, to change the old Control Panel into a modern. And this new Control Panel update includes the cursor speed control also updates to existing settings. There best options that include in the new Control Panel, after installing the new update overhead to Control Panel and check it out.
Microsoft has added the best streamline to 2004 update Swift Pair. As it was announced in the 1903 update of Windows 10. The Swift Pair allows the users to connect the Bluetooth device with a single click. But again its a bit complicated for those who are new. While connecting a Bluetooth device to Windows a notification will popup for in the right-handed corner of Windows. After that, click connect then the setting will open. Again you have to click OK to pair the Bluetooth device at last press pair to connect the Bluetooth with Windows 10.
The features have technically increased and developed in Windows 10 2004 update. Therefore, Microsoft wanted to add this exclusive features to its older version. Due to having some critical issues then finally got succeed to add those features in 2004 update May 2020. The features which were highlighted above are the most expected features from Microsoft the users had.
Update Windows 10 Version 2004 May 2020 Update
Have you ever upgraded before your Windows 10 operating system? like upgrading the 1903 version to the 1909 version of Windows. The updating process is pretty much easy if you are untouched with that. But if you are new with the updating process it might be complicated for you. However, with the new updates, Microsoft officially released a helper tool called "Windows 10 Update Assistant". Through this tool, you can update your Windows 10 to the latest update 2004. Also, you can find out this tool from the Windows 10 official website. Overhead to your computer browser and open it. Once it opened type there Windows 10 and press enter. After that, you reached there click on the "Update Now" option for its downloading.

When the "Windows 10 update assistant" tool successfully downloaded double-click to open it. When the assistant tool opened on the main window click on "Update Now"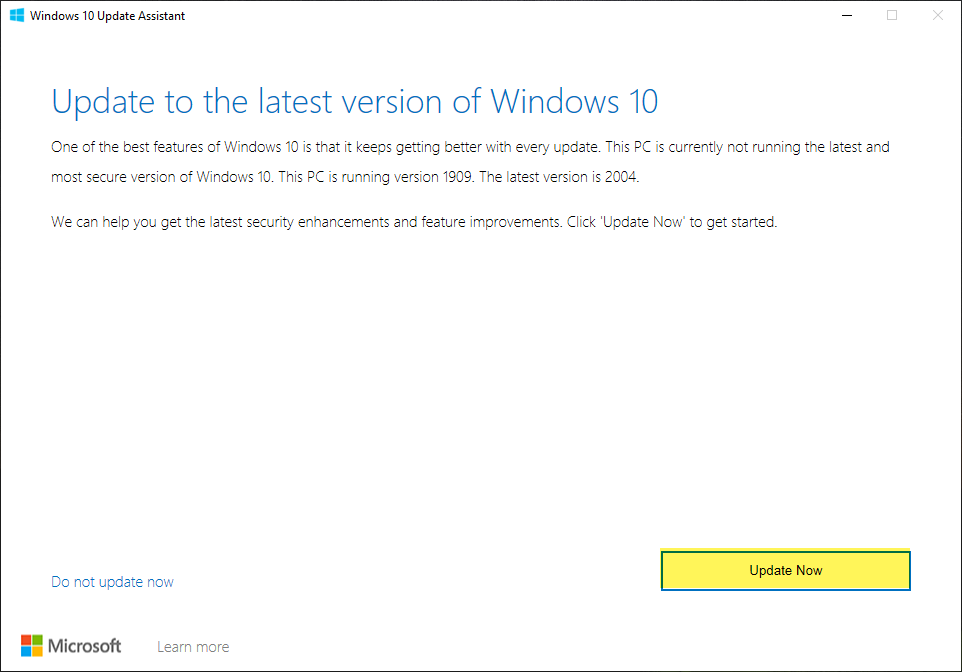 For updating to the latest version 2004 be sure that your PC is compatible with the update. Like your PC must be compatible update notes CPU, Memory, and Disk Space must be OK at last click Next.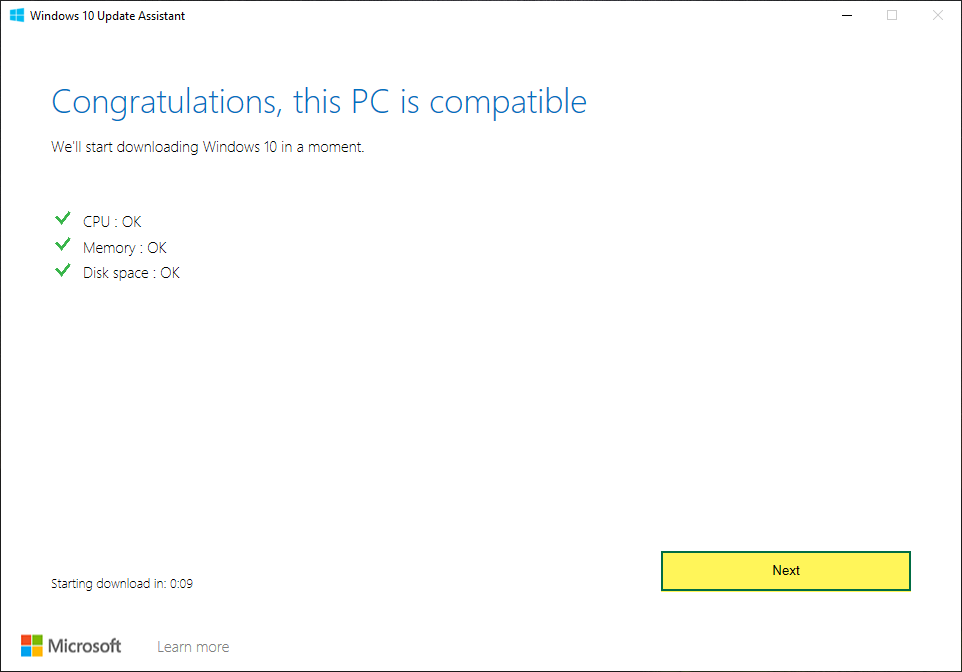 PC must be compatibleFor the update procedure, you need a nice internet connection. Because the update is about 12GB in those you need to have a better internet connection. On the other hand, its downloading will take lots of time. In this step, the Windows is getting your update ready.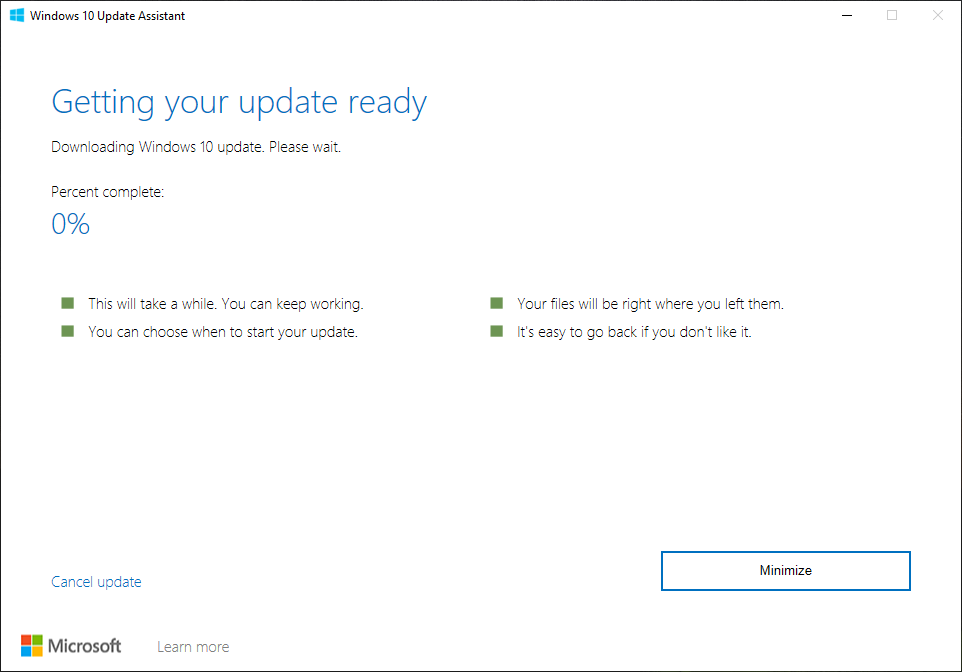 Now, wait until the update should be completed up to 100% during this process don't do anything.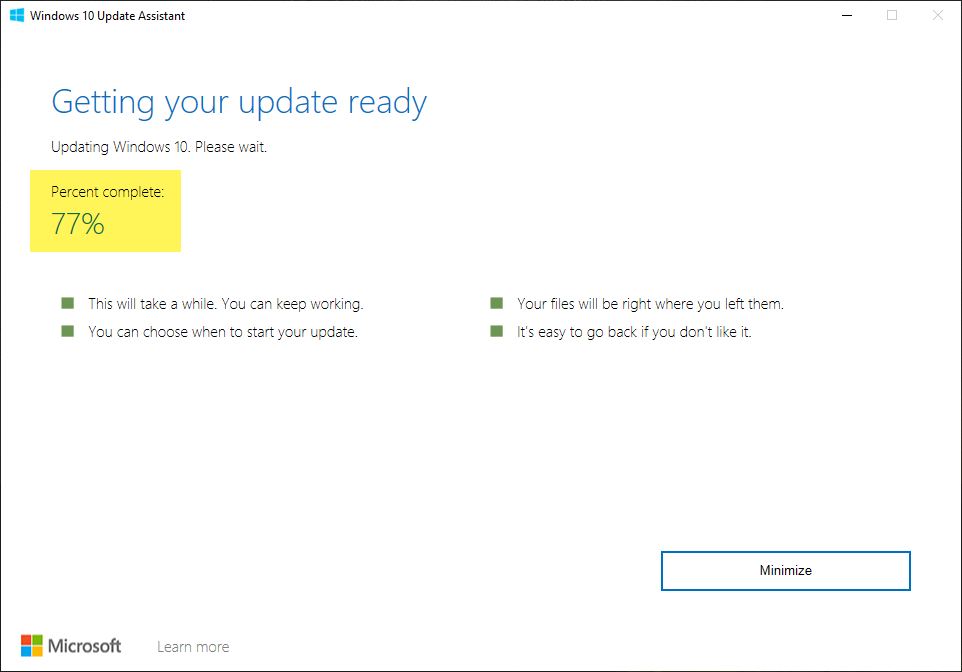 While the update completely downloaded, after that, your PC will require to be restart. After restarting your PC will restart several times during the installation.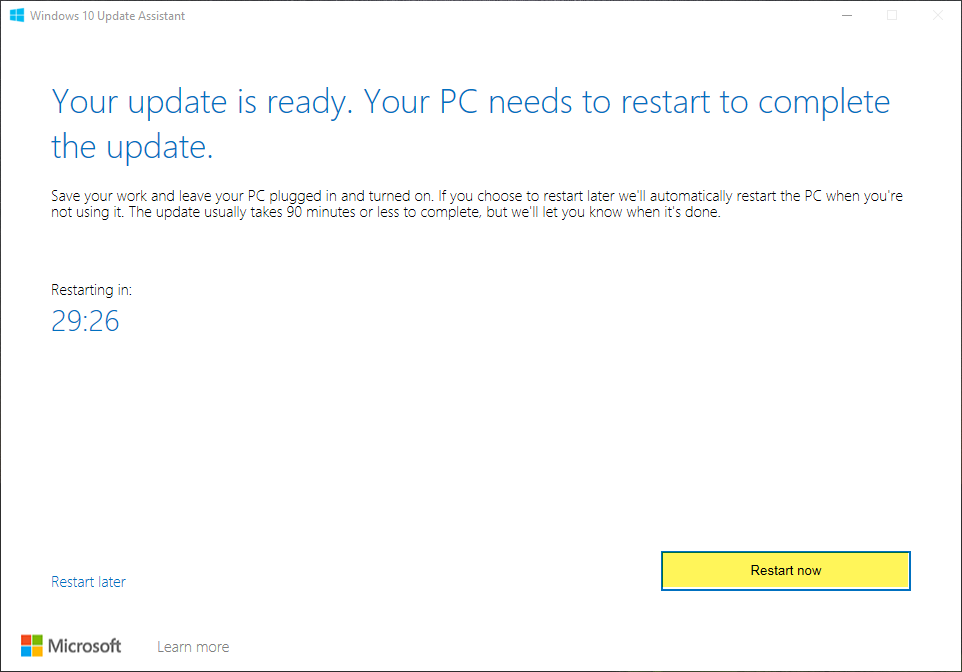 Once your Windows 10 operating system updated to latest version 2004 Update 20H1. And coming back to Windows 10 screen, you will see this window. That thank you for updating to the latest version of Windows 10, simply click Exit option to close the window.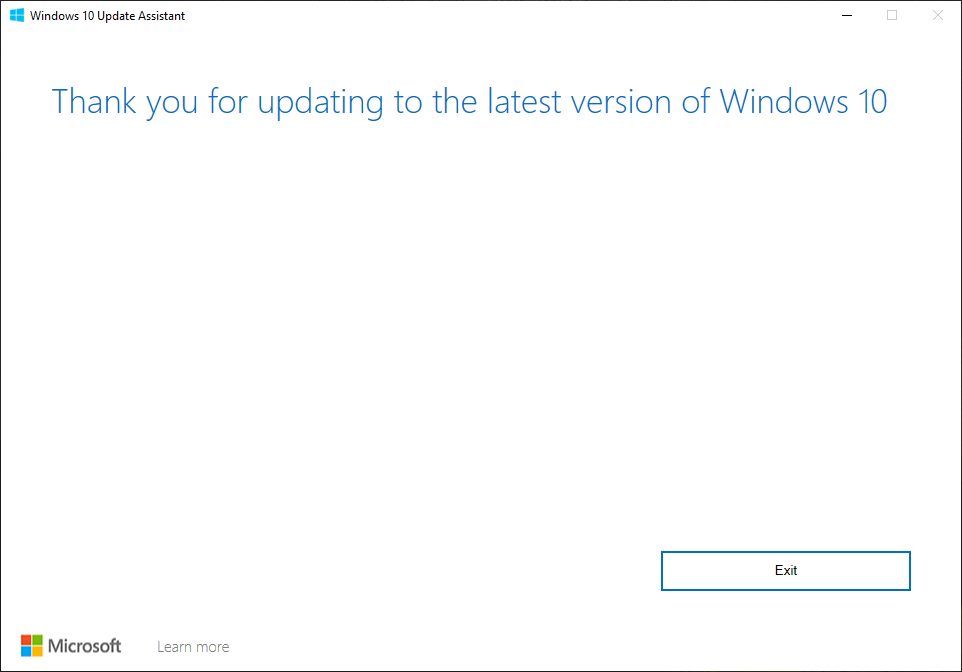 Now Windows 10 successfully updated to the latest version 2004 20H1. Overhead to every part of Windows 10 and check out the differences between the 1909 version and 2004 version. If you find any differences or anything else on Windows 2004 version. So, share it with us below down through the comment section.