Microsoft recently added a new feature to its operating system that called (Your Phone App). Your phone app has the ability to connect or sync your messages, notifications, photos, and more in your Windows 10 PC. I think this feature of Windows 10 is interesting for making and receiving calls without reaching your phone device. Your phone application allows you to make phone calls from Windows 10 PC, on the other hand, at the same time you will receive phone calls on Windows and your phone.
What is (Your Phone App)? your phone application is developed by Microsoft for Windows 10 to connect Android and iOS devices to Windows 10 operating system. Your phone app has the ability to access 2000 recent photos on Windows 10 to a connected phone device. It makes your job easy without touching your phone to send messages, make phone calls, receive calls. Furthermore, your phone app is a part of the Windows 10 October 2018 update (1809). Besides this, your phone can be used to mirror the screen of an Android device. Now this feature of Windows 10 is having the latest update which you can easily use it.
Getting access to this application isn't difficult, but before getting connected your phone to your Windows 10 PC. You need to do some important tweaks in order to connect it. However, this feature is only available for Windows 10 users, on the other hand, you need to have the Windows 10 update (1809) or later update on your computer. Also, your Android device should have an update of 7.0 or higher update of the Android operating system.
Make & Receive Phone Calls From Your PC using Your Phone
To get connected to your phone device to your PC, you need a handy application to be installed on your device and Windows PC, and that is (Your Phone App). Make sure that you have a Microsoft account, if you don't have any, then create one.
First of all, you need to install (Your Phone Companion) on your phone device. Installation is easy, go ahead to (App Store, Play Store) and open it. When it opened on the search bar type (Your Phone) and press the search button. The application will appear with the following name (Your Phone companion-Link to Windows), click on install button, once the app installed on your phone click (Open).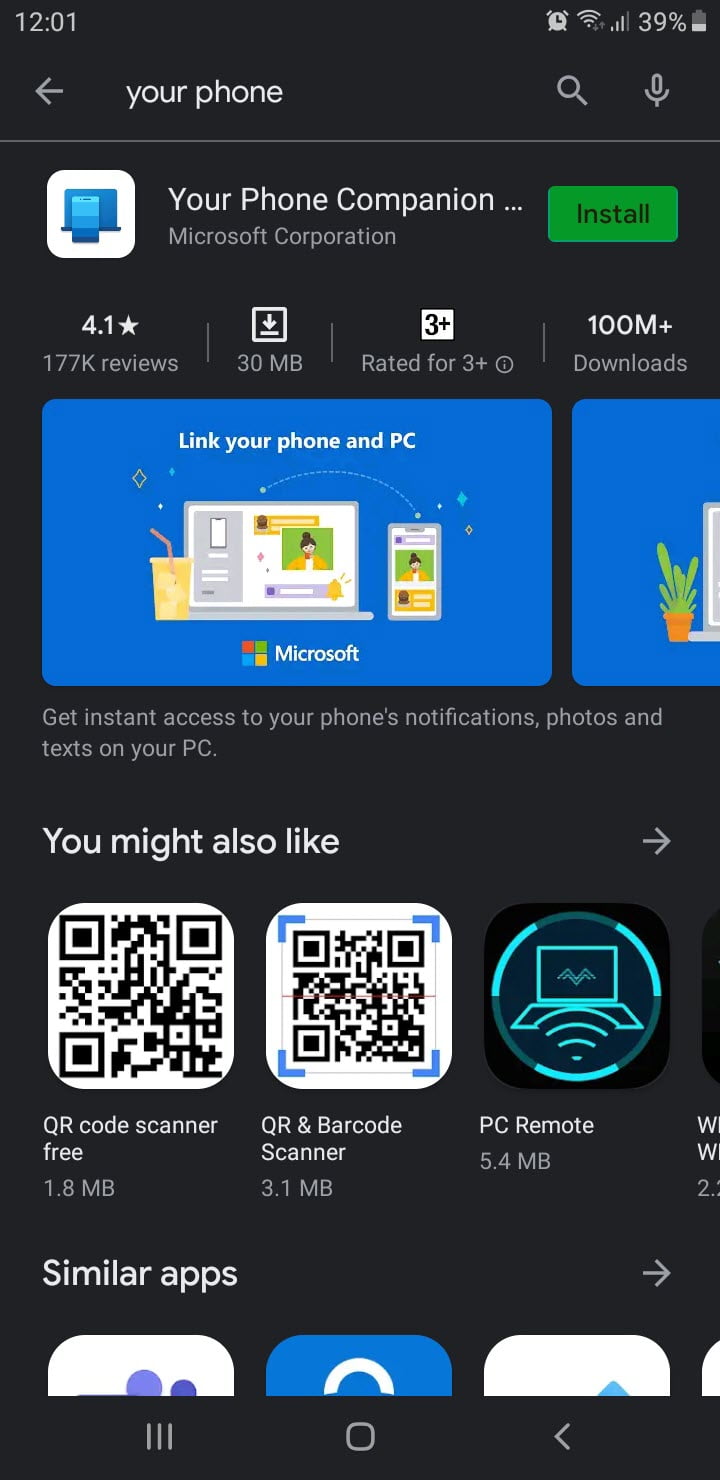 When the application opened click (Sign in with Microsoft).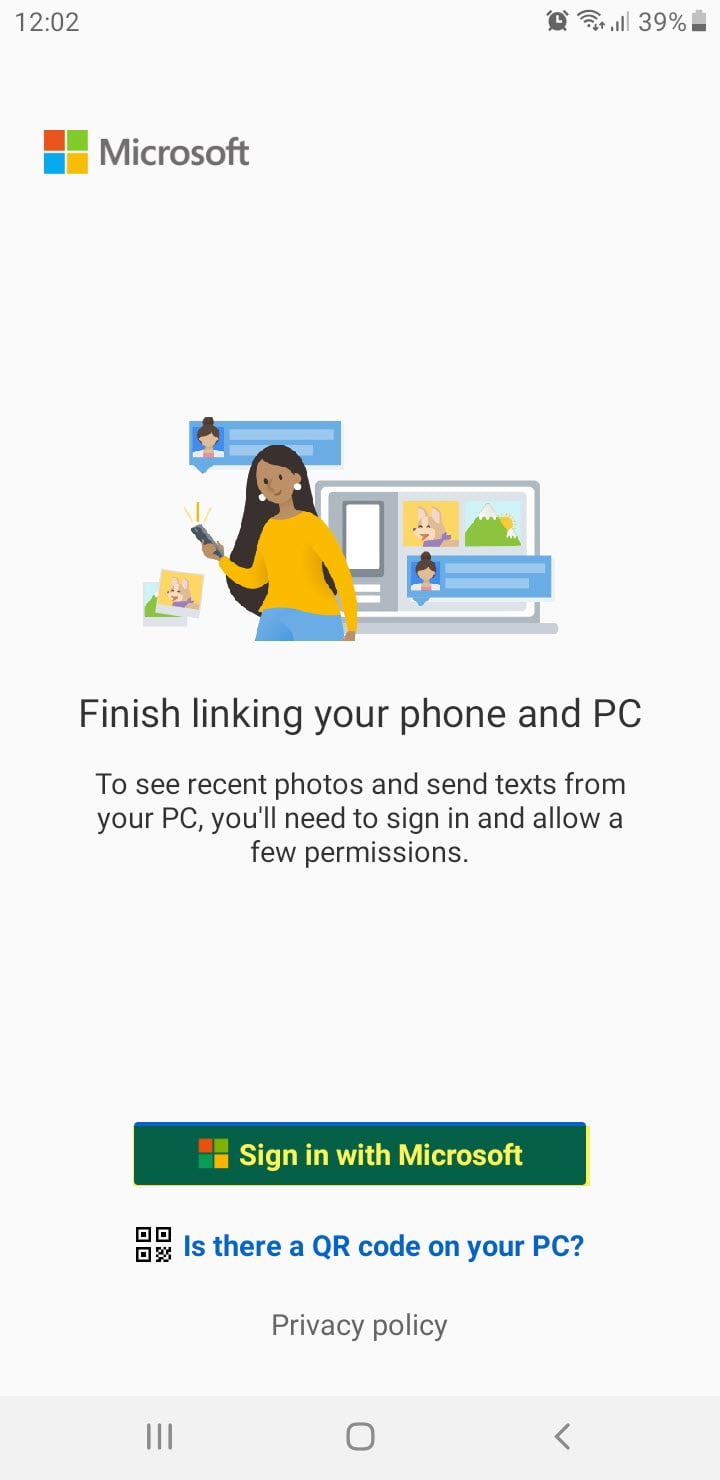 For signing in enter your Microsoft account email address then click next.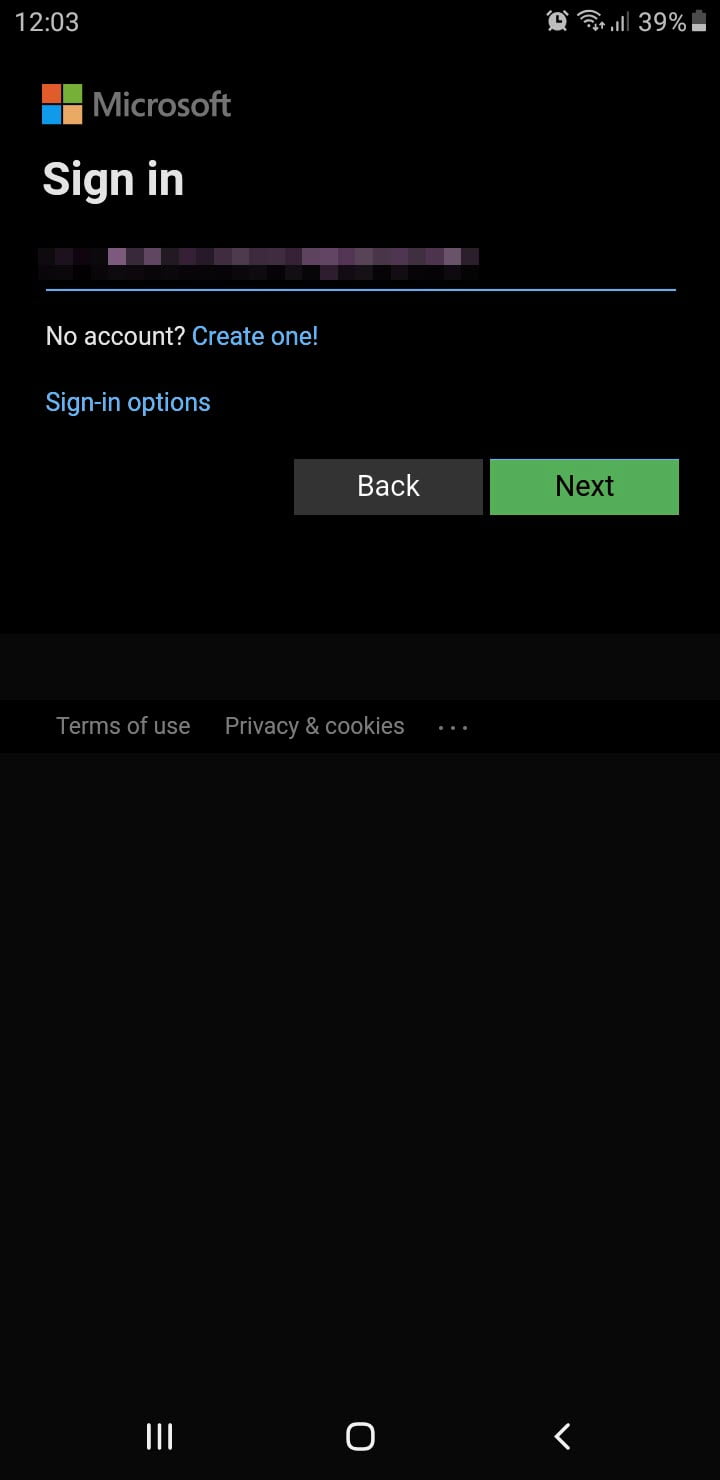 In this screen, enter the password of Microsoft account then click sign in. After that, in upcoming steps, you need to agree with the privacy policy, and others.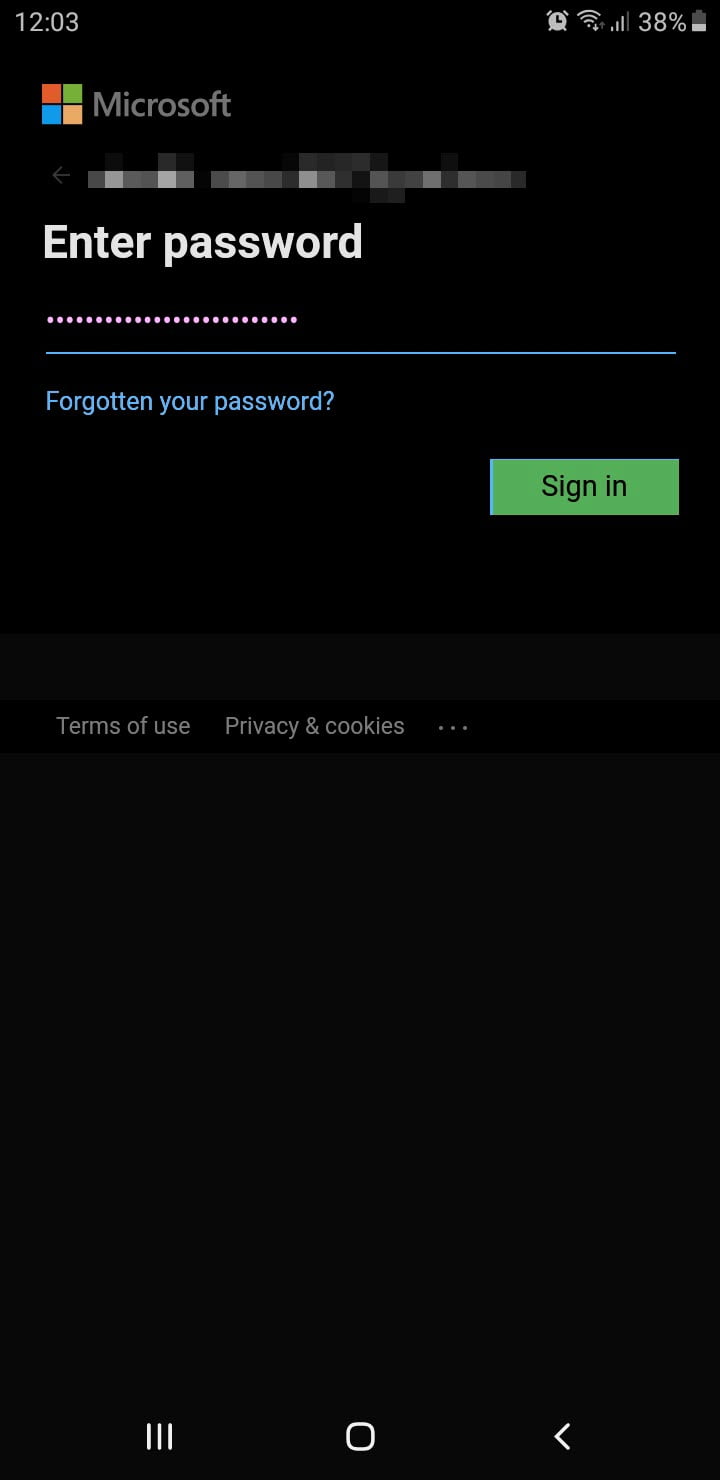 Connect your Phone to Windows 10 PC
Once you successfully installed the (Your Phone App) on your phone device and connected with Microsoft account. Then it's the time to open up (Your Phone App) on your Windows PC. To do that, navigate to the Windows start menu then type there your phone when it appeared press enter to open. From your phone app window select whether you want to connect Android or iOS and click continue.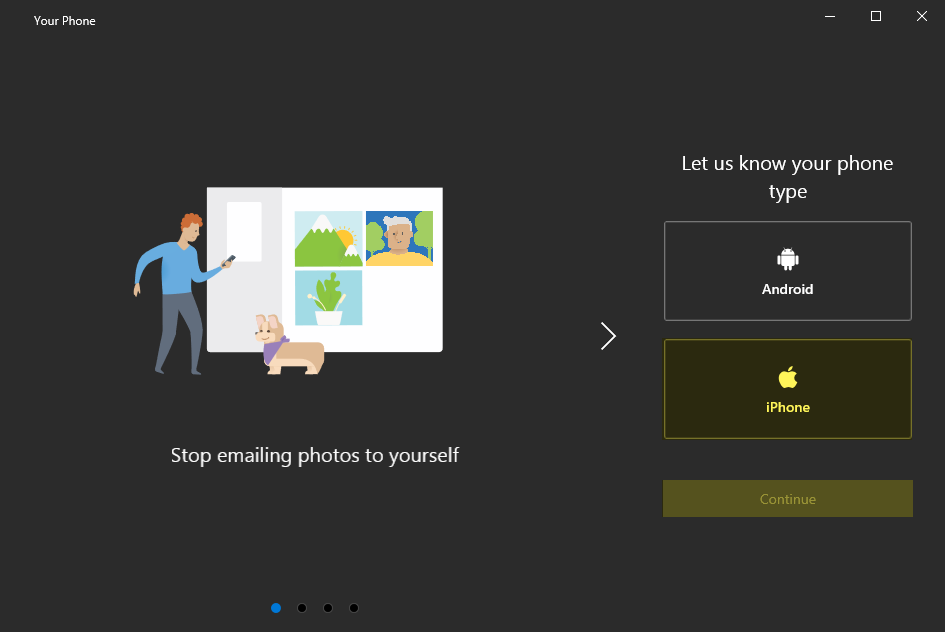 On this screen, enter your same Microsoft account which you have entered on your phone device, then click Next.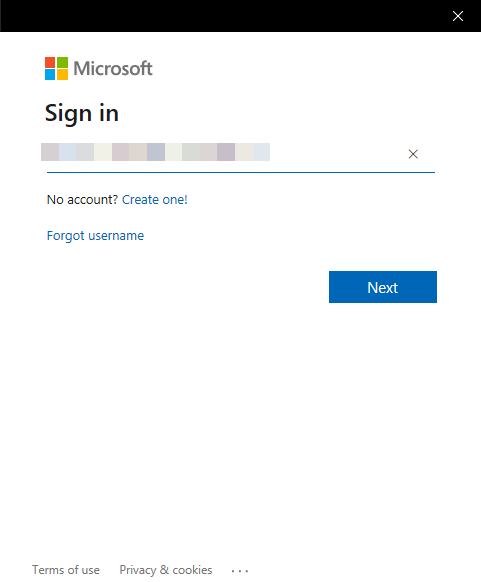 Enter the password of Microsoft account and click Sign in.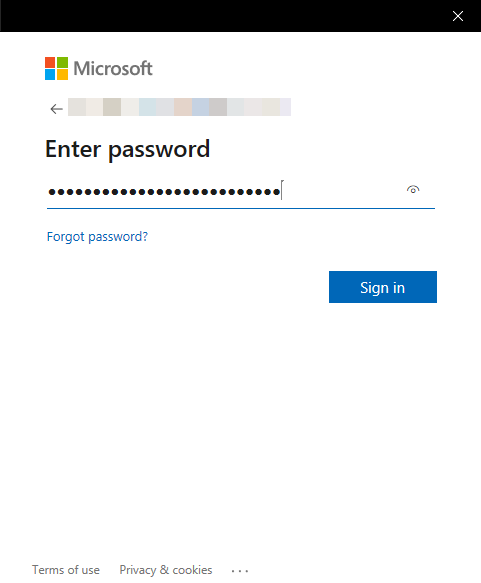 Once both devices connected to each other, manually the messages, contact, pictures, will appear. But you can't make or receive calls, for that, separately you need to connect your phone with Windows PC via Bluetooth. Without that you will not be allowed to make or receive calls.
To connect the phone device to your Windows PC via Bluetooth. Turn on the Bluetooth option on both devices. After that, navigate to the Windows 10 start menu click on setting (gear icon) to open the setting window. Then from the list click on (Devices) and from left-handed select the (Bluetooth & other devices). Once its window appeared (Click on Add Bluetooth or other devices). Under the (Add a Device) click on (Bluetooth) option.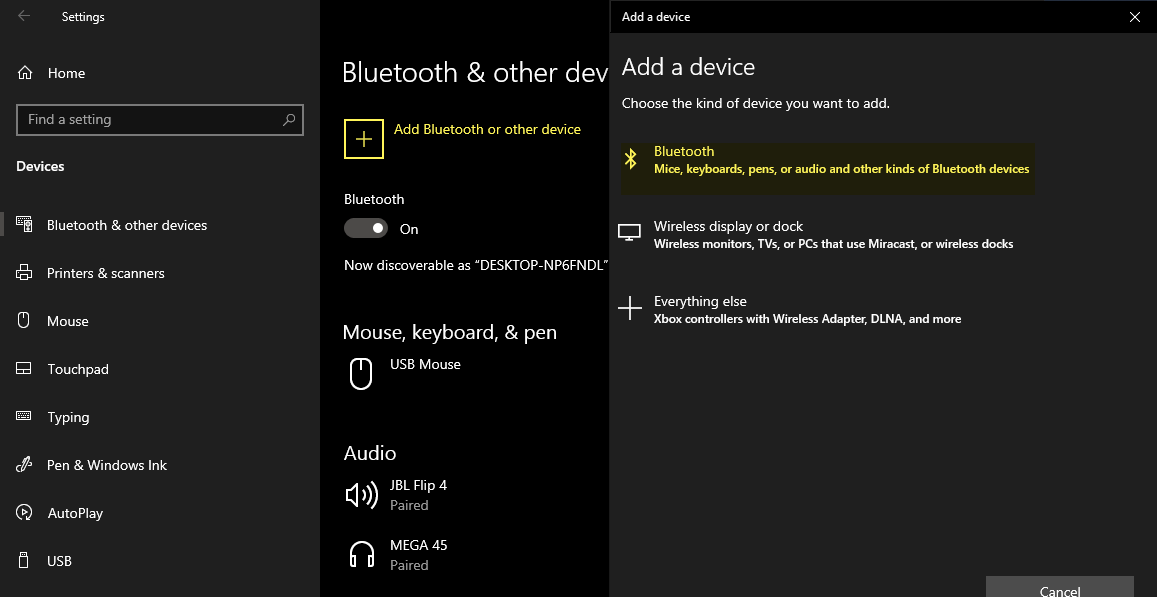 Once your phone appeared in the list of searched devices. Click on the option, after that, you will receive a notification on your phone click (Allow) to pear Windows PC with your phone.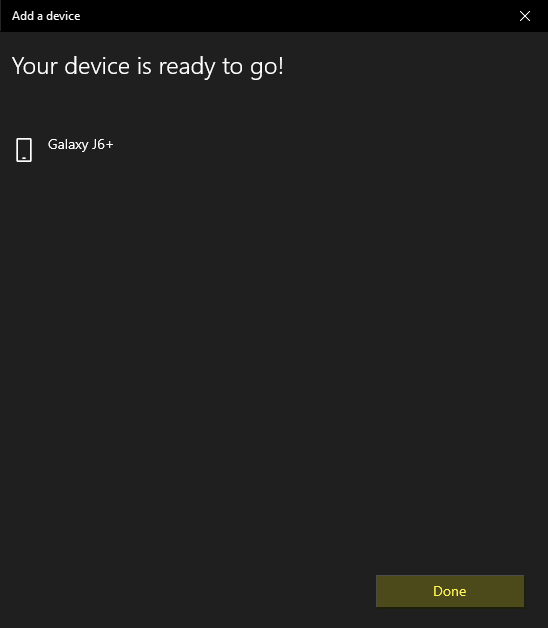 Once Windows PC connected with your phone device, the keypad of (Your Phone App) automatically will appear on the screen. For example, you can dial any number or simply search any number from list of your contacts.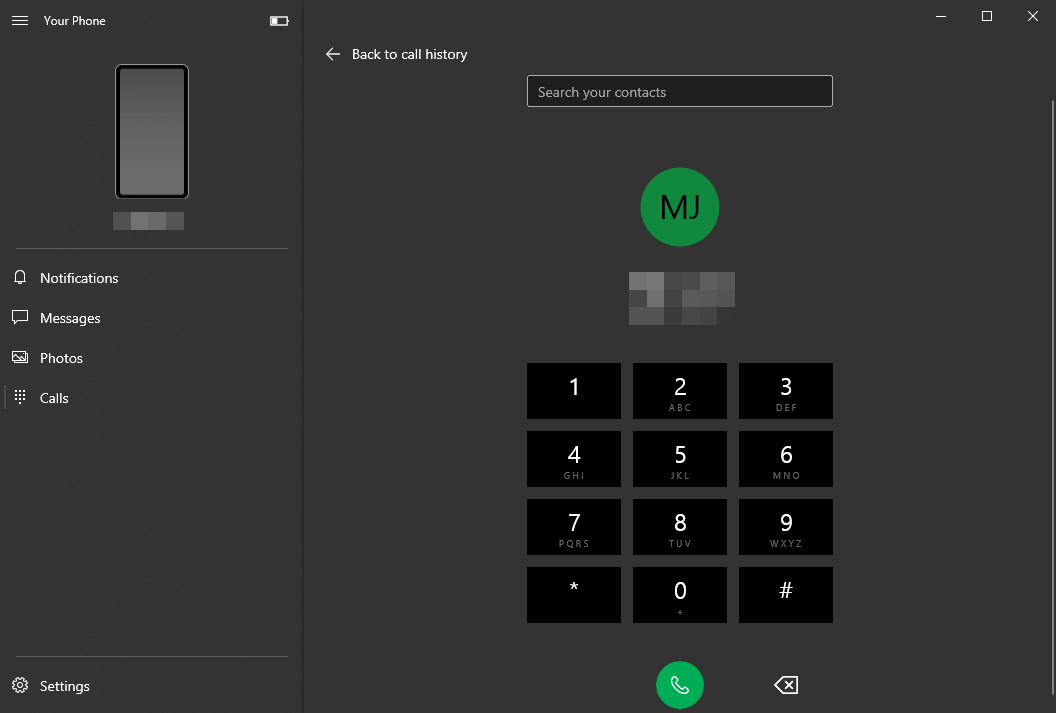 Greatly the application is working on Windows PC, therefore, while making a phone call you will see like below screen.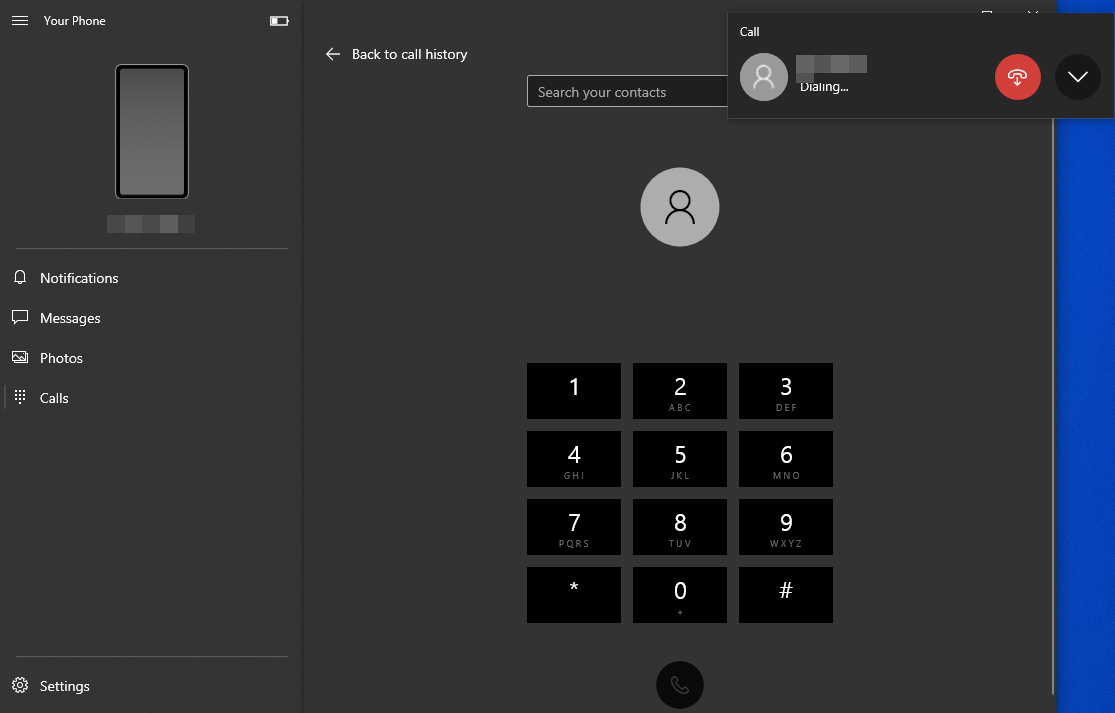 That's it finally, after this you will receive all the phone calls on your Windows PC. Before that be sure that your speaker and handset is properly working.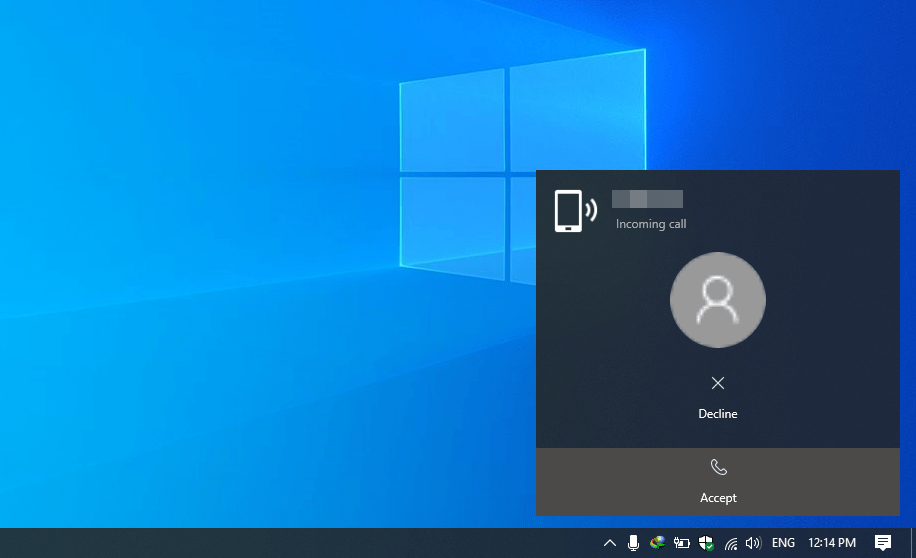 That's all about how to Make & Receive Phone Calls From Your PC using Your Phone. I hope you enjoyed reading this article, indeed this was a simple article. But I got this feature much interested on Windows PC. Due to that, I decided to write something better for your experience. Again if you faced any kind of problem don't forget to use the below down comment section.