A game is a structured form of play, usually, games is an entertainment part of our daily life. Or sometimes playing games is an educational tool also. A game is more often an expression of aesthetic or ideological elements. For example, there are games that can be counted as sport, or games that counting az puzzle game that can have positive effects on our mind. Sometimes games are playing for entertainment or fun, but sometimes it plays for collecting rewards also. There are games that can be played online, teams, or alone by professional gamers around the globe. Most professional players are having audience for cheering up the games best play.
Nowadays, people are playing most of the famous games, like Call of Duty: Modern Warfare, NBA 2K20, Madden NFL 20, BorderLands 3, Mortal Kombat 11, Star Wars Jedi: Fallen Order, Super Smash Bros, Kingdom Hearts 111, Tom Clancy's the Divisions 2, Mario Kart 8 Plus, Fortnite, Minecraft, Roblox, Super Mario Odyssey, Grand Theft Auto V, Marvel's Spider-Man, Rocket League, League of Legends, The Legend of Zelda: Breath of the Wild, Call of Duty: Black Ops, CS:GO: Global Offensive, PUBG: Player Unkown Battle Ground. These are the games that have attracted the people to play it on their devices, such as mobile phones, computers, or Play Station. The most played games of 2020 is still PUBG: Player Unkown Battle Ground. PUBG has attracted the people more than other games, after that, CS: GO-Global Offensive is more attracted to the people.
CS: GO is available in two different versions, free and paid versions. Therefore, most of the players want it free version to play on their computers. And through this post I will guide how to install and play CS: GO on Windows 10 using Steam.
Install and play CS: GO on Windows 10 using Steam
What is CSGO? CS: GO is a multiplayer first-person shooter video game developed by Valve and Hidden Path Entertainment. CS: GO is the fourth game in counter-strike series, it was released for Windows, OS X, Xbox 360 and PlayStation 3 in 2012. The game has two teams against each other the terrorists and counter-terrorists. Both teams have the task to complete separate objectives.
What is Steam? Steam is a video game digital distribution service by Valve, for the first time steam was released in 2003 for Valve to provide auto-updates for their games. Steam is digital rights management matchmaking servers, video streaming, and social networking services. It also offers the users with installation and auto-update of the games. However, we call steam as the best emulator for installing different kinds of games such as CS: GO, Dota 2, and other games.
1. install Steam on Windows 10
Navigate to your computer browser press it to open, once it opened search for steam and download it. You can found steam freely from its official website. When steam downloaded click on "Install Steam".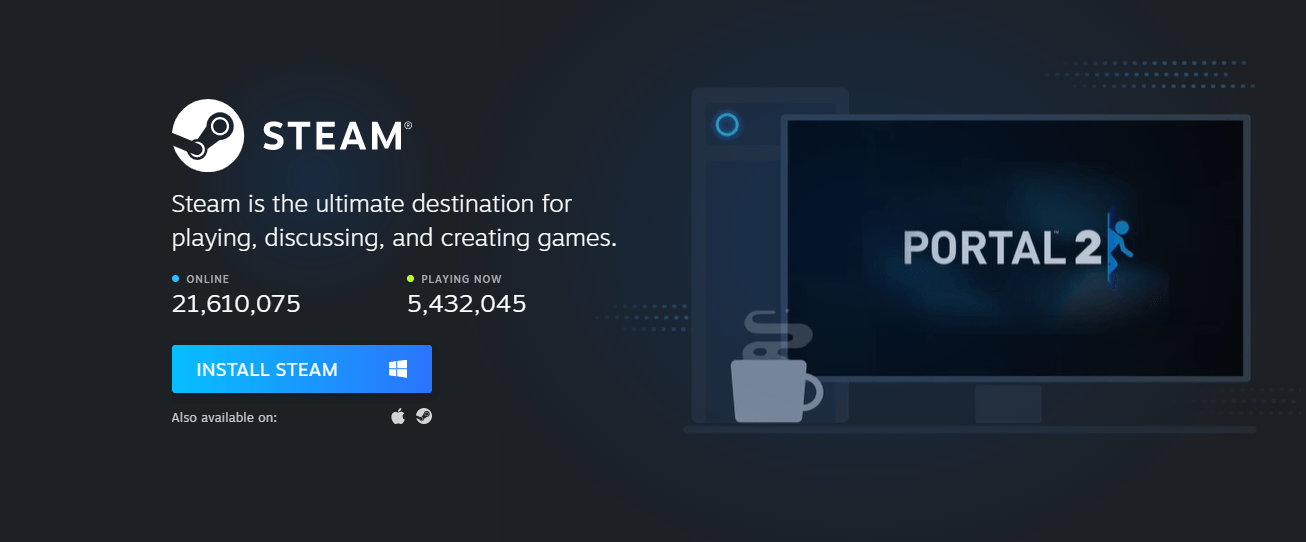 On the steam welcome window simply click next.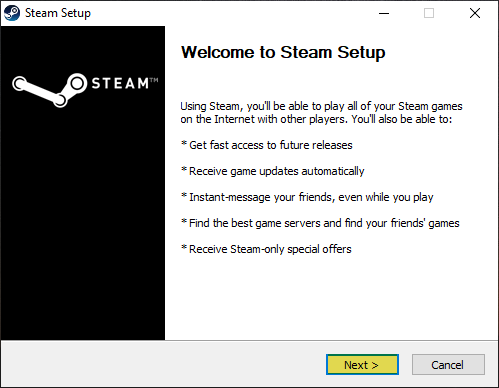 Select the language you want to use with steam, the English language is recommended but you can use any given languages, then click next.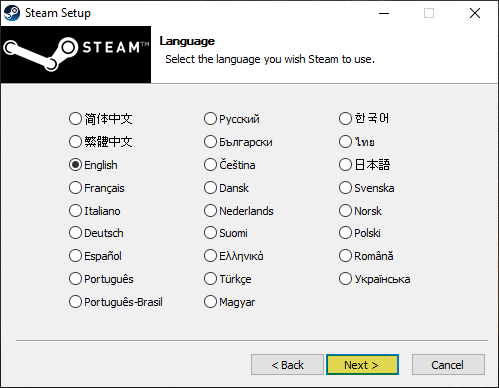 Now choose the steam location where you want to install it then click Install.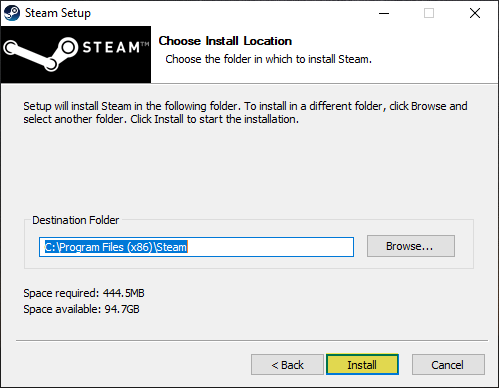 When you clicked the install button, automatically it will start installing. So, wait until the installation process should be completed.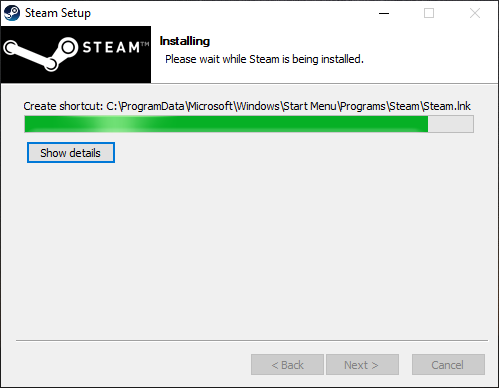 While the steam successfully installed on Windows 10 click Finish. After that, it will automatically start updating the steam required components.


2. Create a New Account on Steam
Creating an account on steam is pretty much easy, or if you have already created an account you can use it. But if you are new on steam you must create an account. Without having no account you cannot get access to steam. So, when steam successfully updated, double-click on its icon to open it. When the steam opened you will see there two options. The "Create New Account", "Log in to an Existing Account". Click on Create a new account.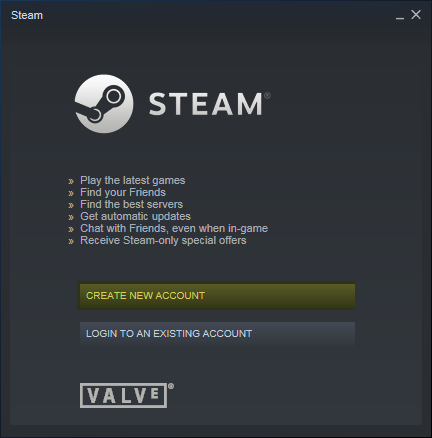 On the next screen enter you email address, confirm your email address, choose your country, and mark the box of "I am not a robot".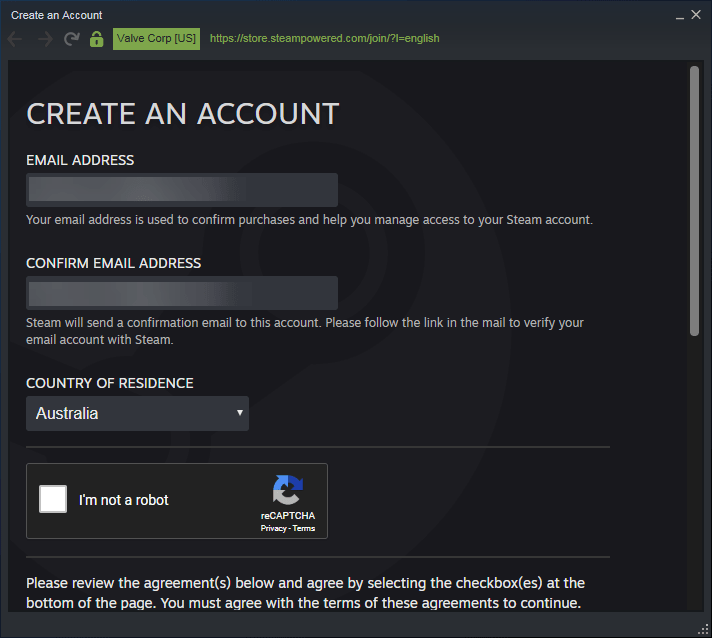 Scroll down and check the box of "I agree and I am 13 years of age older" then click continue.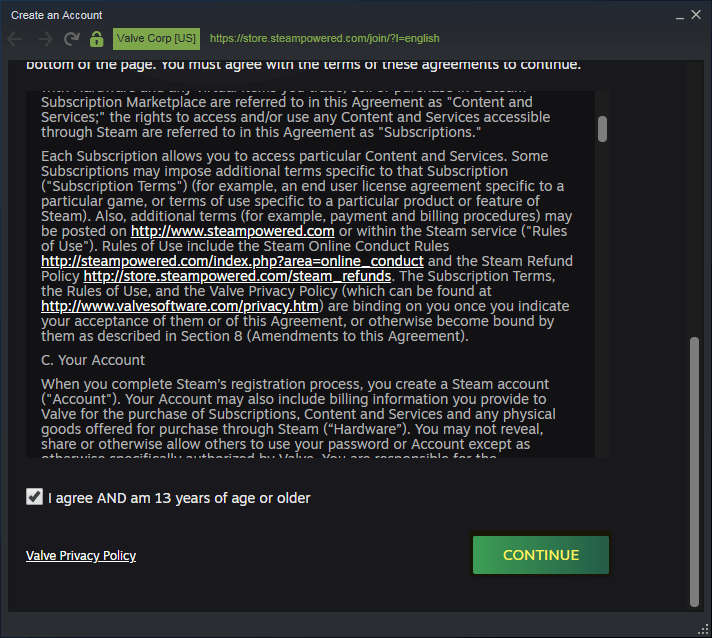 Automatically from the steam side, you will receive a confirmation email.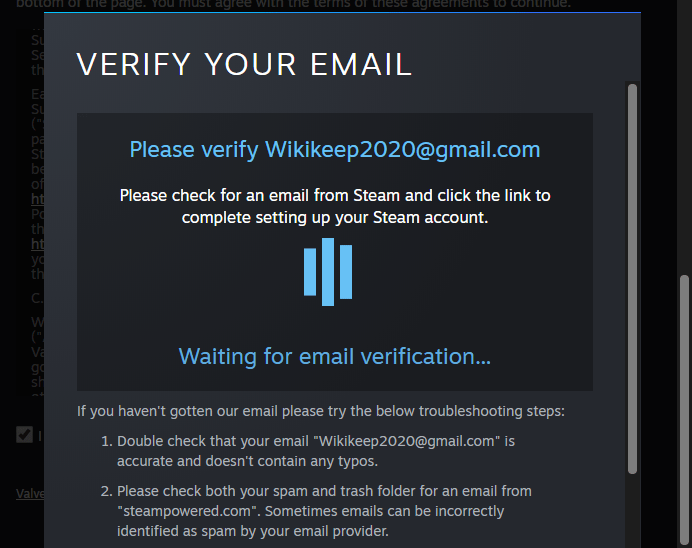 Open your email box then click on "Confirm my account".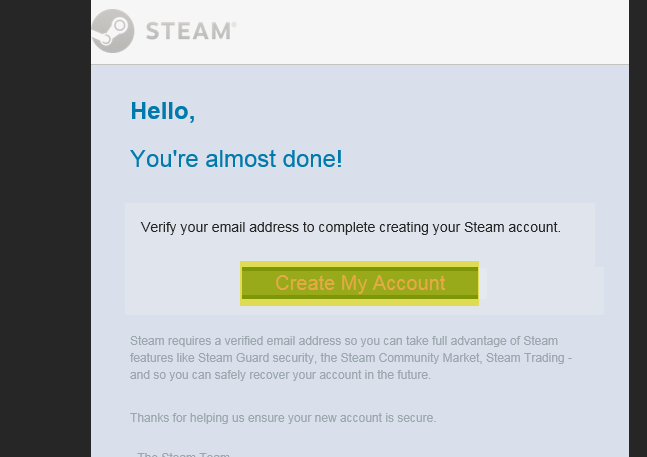 Now continue to process of creating a steam account, enter the steam account, choose a password, confirm password, and click complete signup.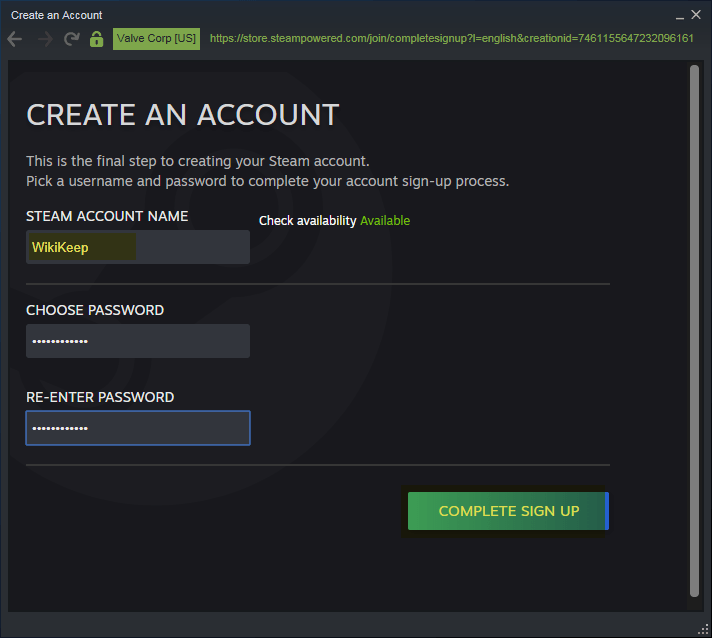 When your steam account successfully created you will see the below down notification.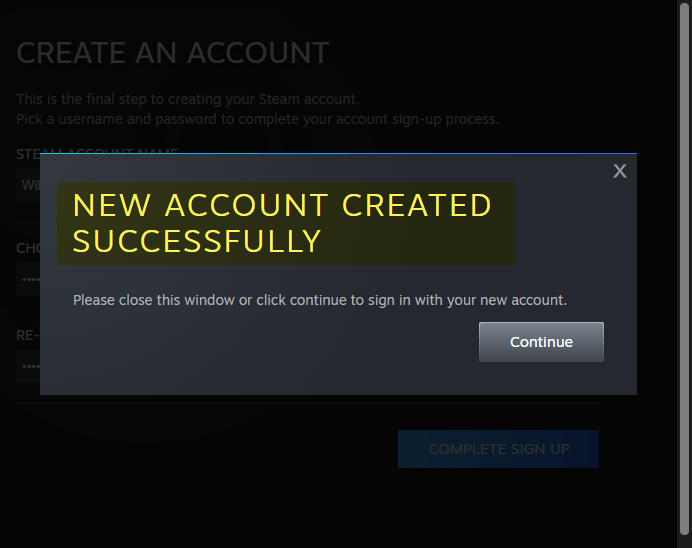 3. Install CS: GO on Steam on Windows 10
When you have successfully installed steam on Windows 10 PC, and created a new steam account for yourself. So, why not to install CS: GO on steam on Windows PC. Now open up the Steam application, on the first screen enter your steam account name, enter the password, and click Login.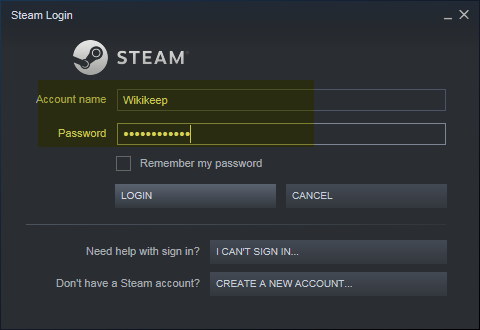 When You signed in to your steam completely on the main screen click on the "Free to play games" option.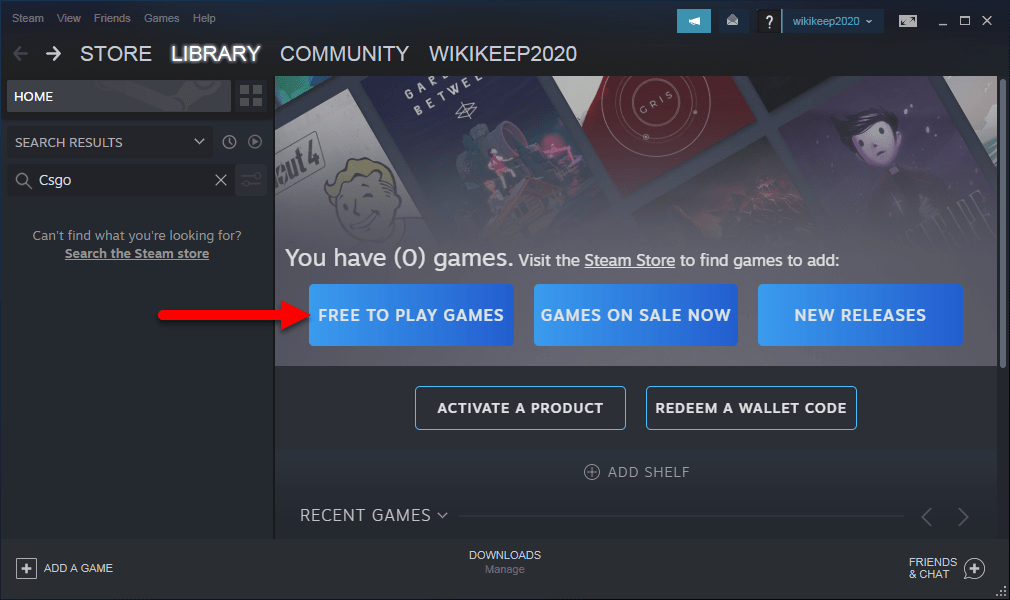 On the top search bar menu type "CS: GO", when counter-strike: Global Offensive appeared press on that.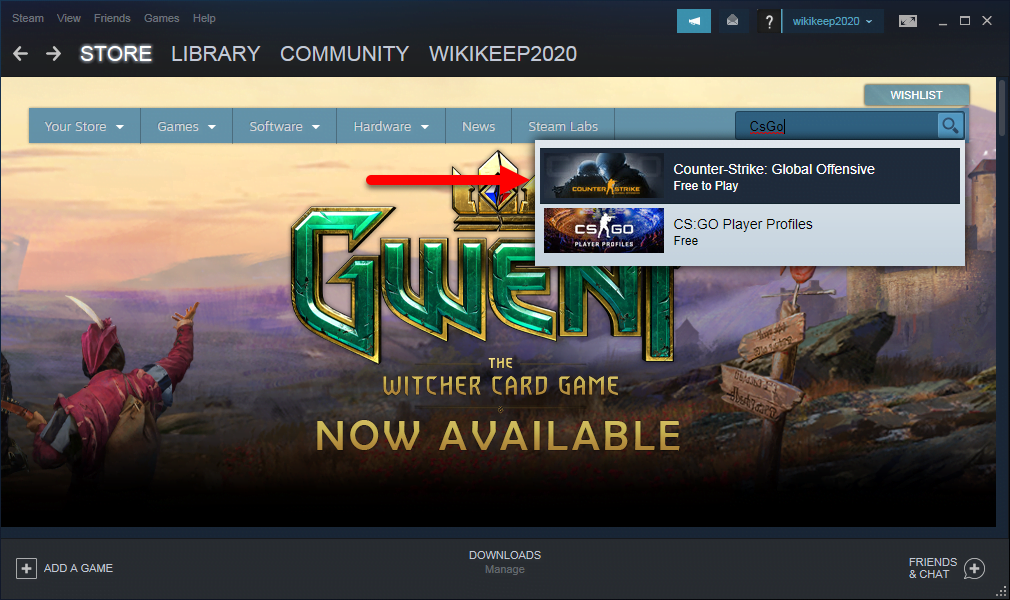 Now click on the "Play Game" option.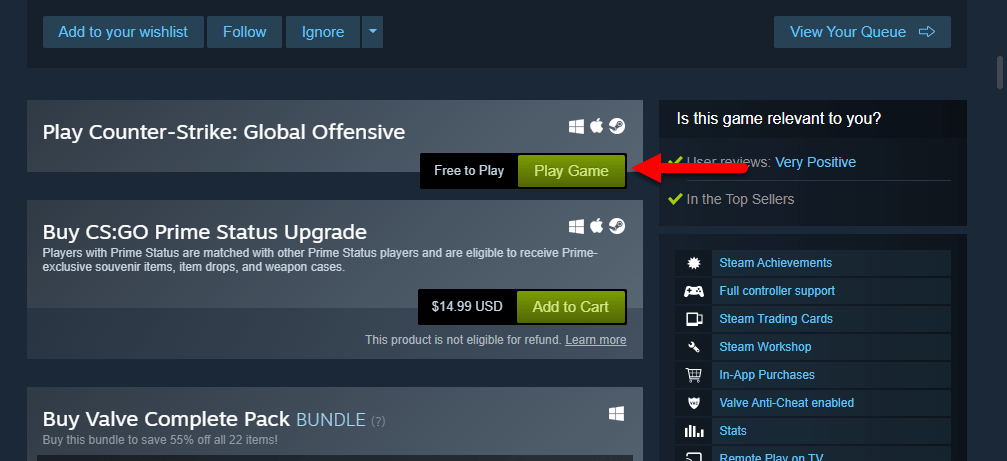 In here check the boxes of "Create desktop shortcut", "Create Start Menu shortcut", and click next.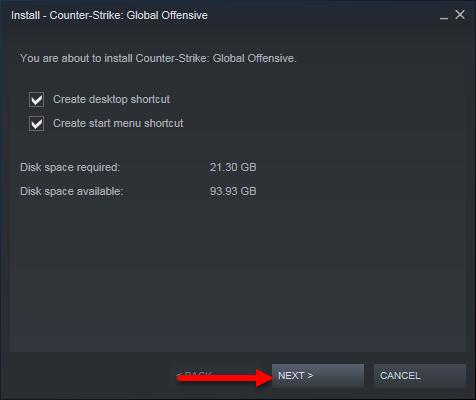 Now the Counter-Strike: Global Offensive will start downloading, so for the download process you need to have a nice internet connection. Because its download size is 9.6GB, the download process may take some time. Be patient until it should be downloaded successfully.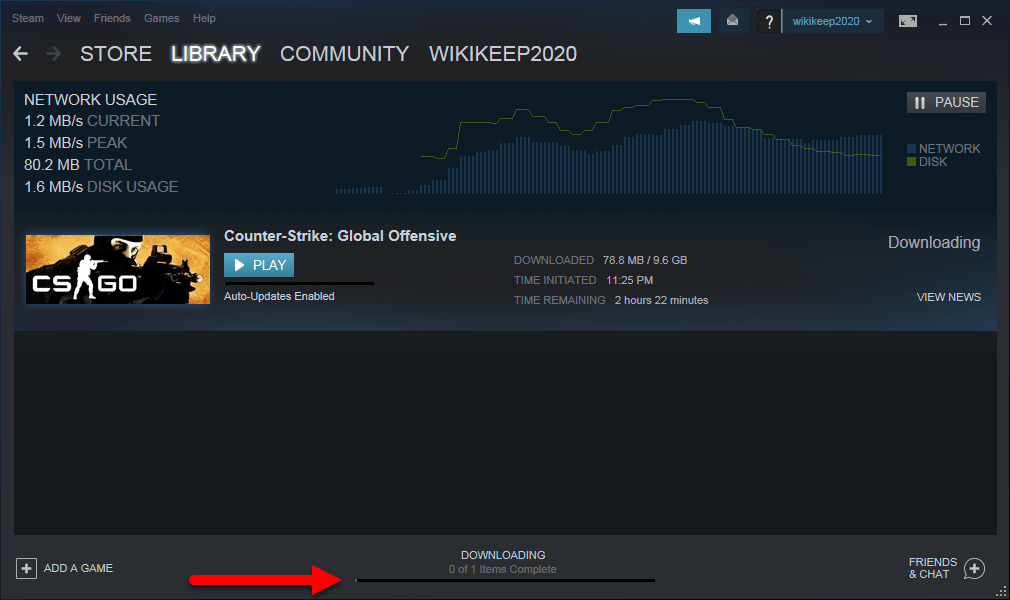 While the download process successfully completed, for the first time it will open automatically. So, that's it CS: GO successfully downloaded and installed on Steam on Windows 10 PC.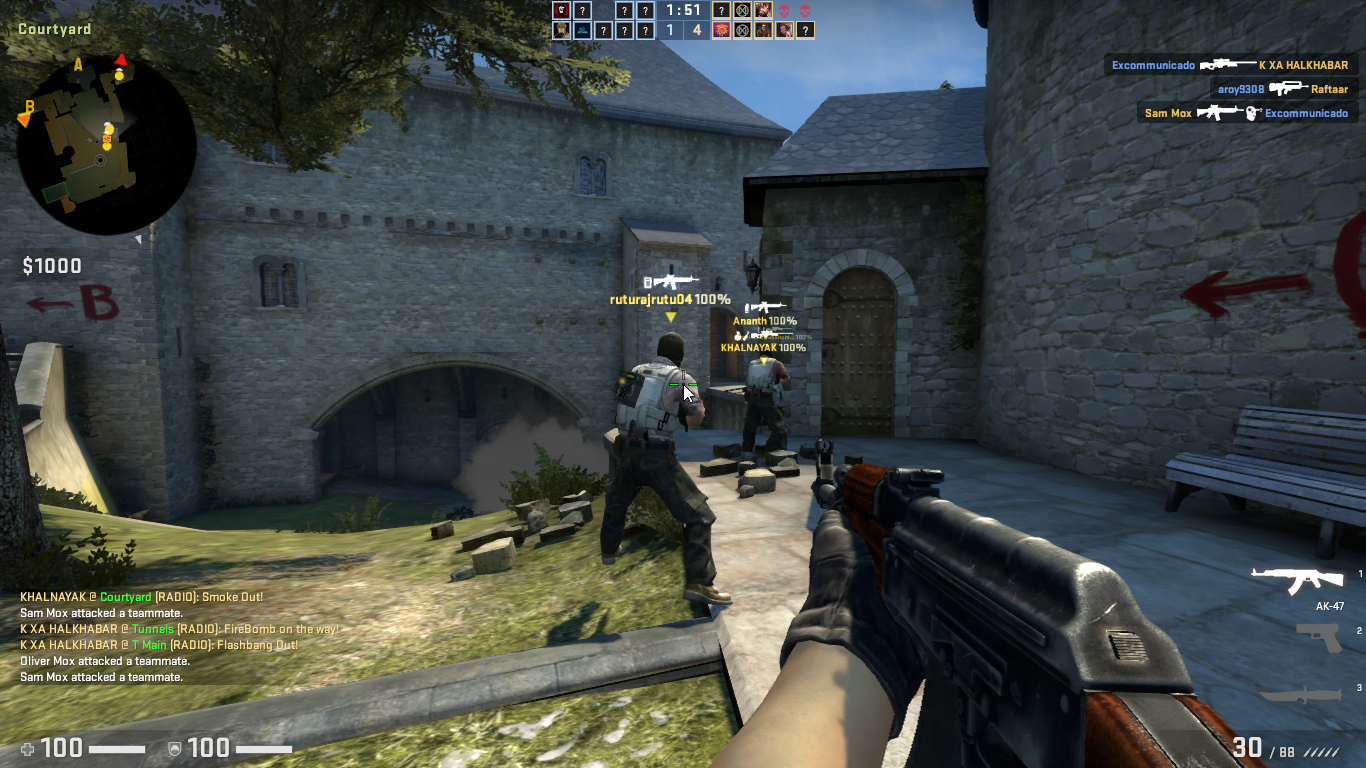 That's it if you faced any kind of problem feel free to share it with me using the below down comment section.