There are several reasons to keep always your device up to date. Whether it should be a Windows PC, macOS, Android, or iOS device. Sometimes the main reason for updating can be security issues or performance. Now macOS Big Sur 11 is available in Beta version, and the Beta 2 version has launched yesterday in the update list for your Mac. Take it important that Apple has rectified most of the issues problems in the Beta 2 version. If you are interested much in macOS Big Sur to use on your Mac then keep update to Beta 2 version.
macOS Big Sur is available in Beta version but the Public Beta will release soon. The macOS Big Sur 11 Beta version is only available for Developers. So, the complete release will be in your hand till the end of the year. And this version is only for Developers to test its performance on their primary machines.
Related:
macOS Big Sur is the massive major release of Apple Inc for Mac computers. This operating system is completely redesigned will a new interface and with +85 new features. The new features include a new Message application, Control Center, Notification Center. Apple brought all the features of iOS 14, iPadOS 14 to macOS Big Sur 11 operating system this year.
However, if you are a developer and want to test macOS Big Sur on your actual Mac. Then you have another option too to test macOS Big Sur 11 on that and that is called "Virtual Machine". Virtual Machine is the platform which provides you the best installment environment. Whether you are a Mac user or Windows user you can test any operating system on Virtual Machines.
Here we will complete your experience to update macOS Big Sur on VMware to the latest version. This process is completely workable for your actual Mac also.
Update macOS Big Sur on VMware to the Latest Version
The Beta 2 update of macOS Big Sur is somehow its errors are being rectified. If you are using the macOS Big Sur Beta version on your Mac then update it through this guideline.
VMware Workstation is one of the biggest virtual machines that can be run on Windows PC and macOS PC. VMware is an open-source platform that allows you to install macOS, Linux, Android OS, or even Windows OS on that. It offers you to run multiple operating systems on one operating system at the same time. Running the operating system as a guest OS will not work as the actual operating system. But at least we can complete our experience through that.
To update macOS Big Sur on VMware to the latest version firstly install macOS Big Sur on VMware. Then go-ahead to "System Preferences" and click on "Software Update".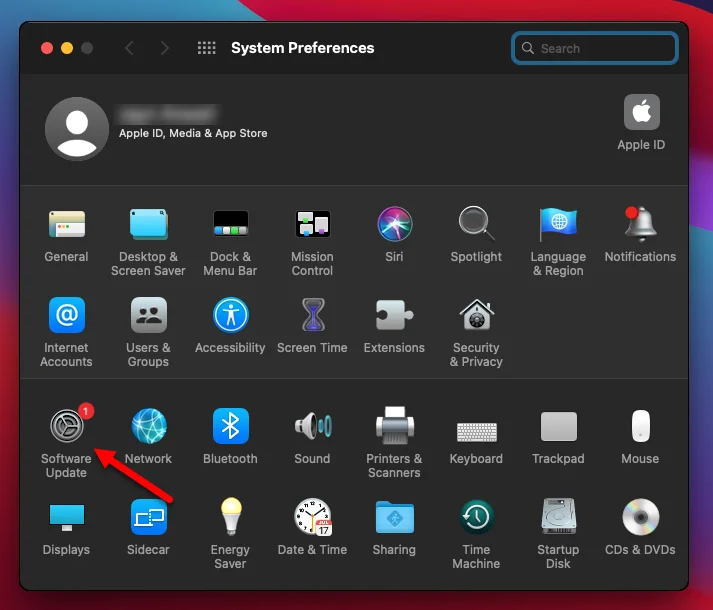 After clicking the software update it automatically will search for the update. When the latest update appeared click on the "Update Now" option.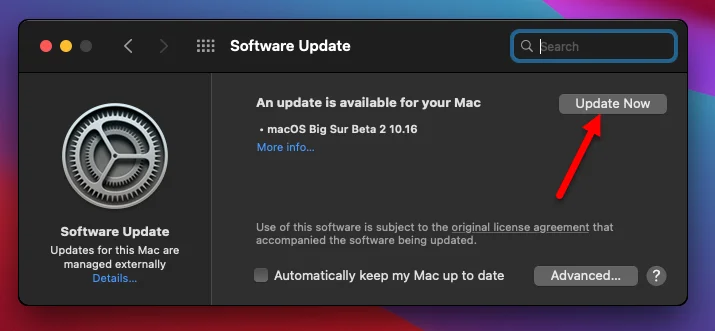 Agree with the terms and conditions of macOS Big Sur update and click Agree.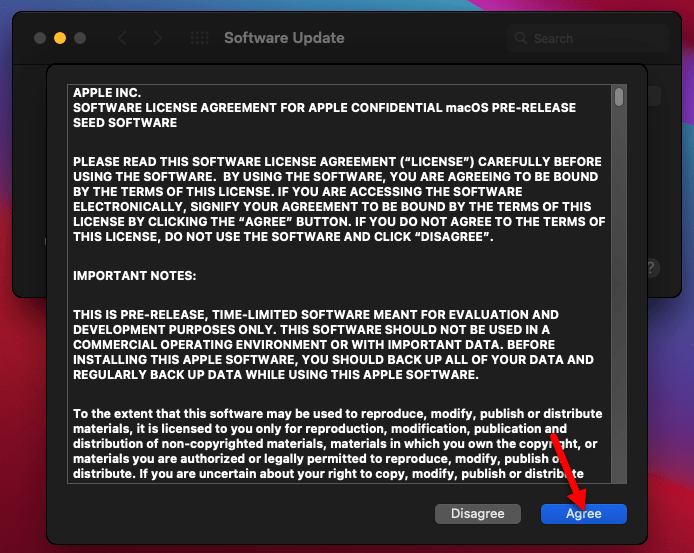 For downloading macOS Big Sur Beta 2 update, you need to have a nice internet connection. Because the size of the update is more than 9GB.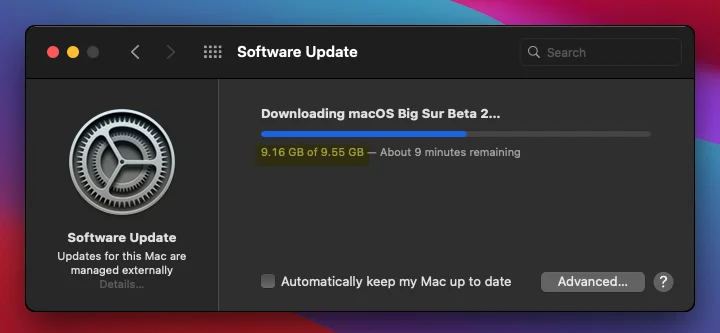 Once the macOS Big Sur update successfully downloaded it will get preparing the file for installation, wait for the process it will take some time.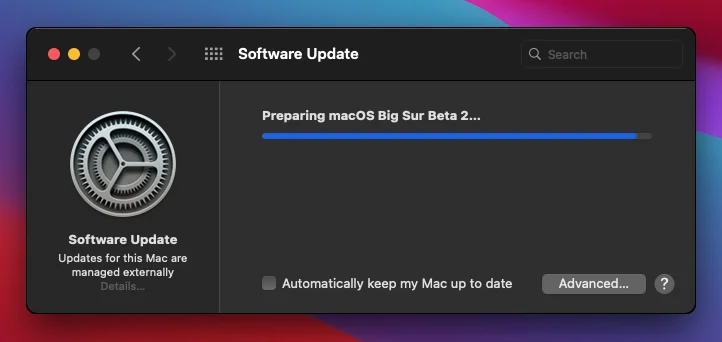 Once the preparation completed the virtual machine automatically will restart. After restarting macOS Big Sur will start installing the new update, also it will cover some time. During the installation don't do anything otherwise you will face any problem.
Note: During installation, the virtual machine will restart several times.
When the update completed enter your username password and press enter.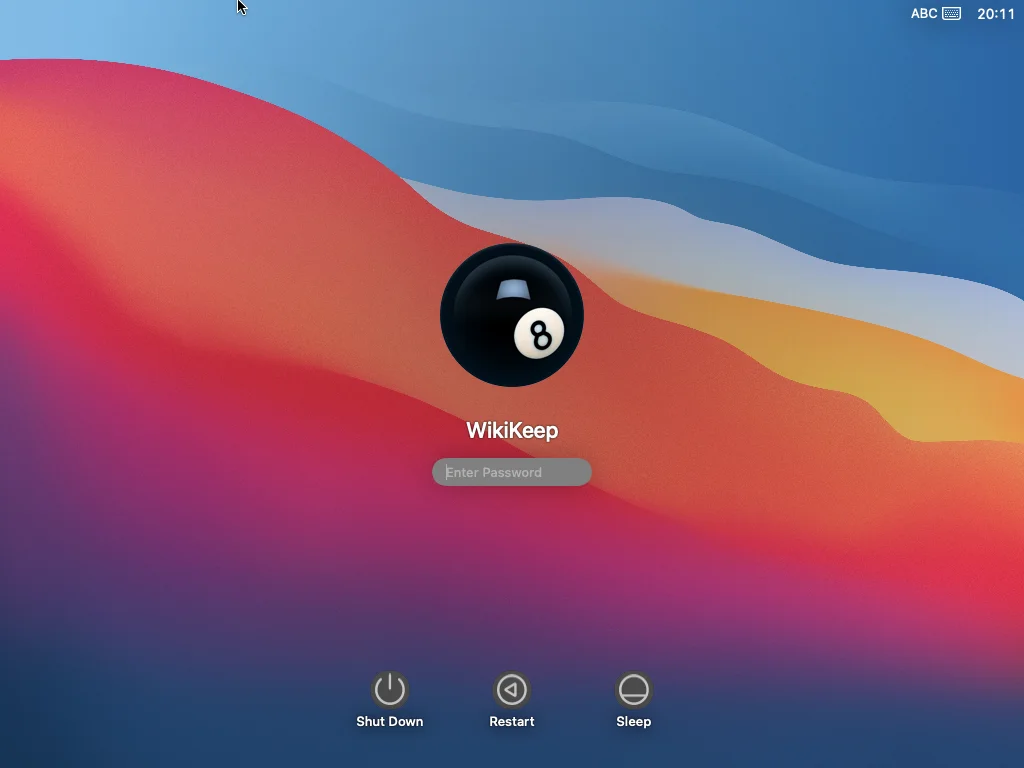 After login to macOS Big Sur, you will see the update pop-up window "Your Mac is up to date – macOS Beta 10.16".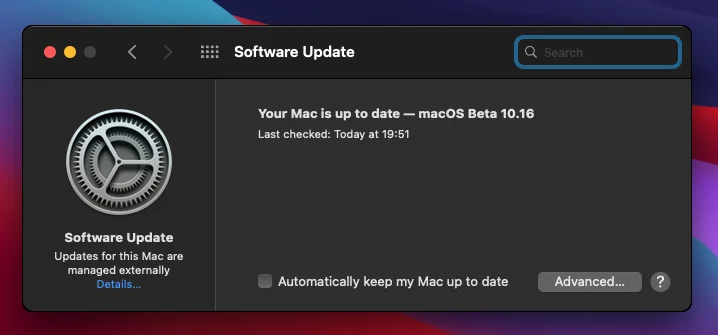 To check the updated version of macOS Big Sur, over ahead to the left-corner window side and click on Apple Logo, and click on "About this Mac" option.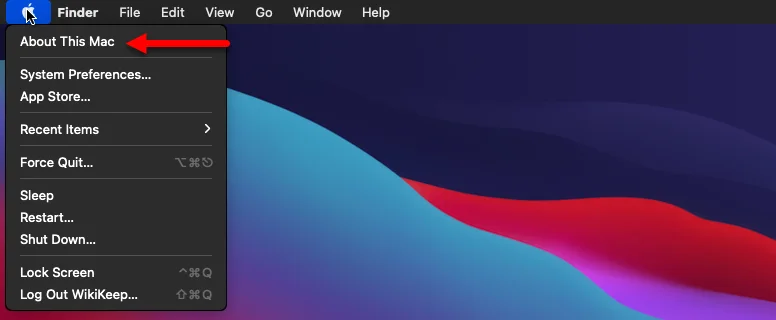 And that's it macOS Big Sur 11.0 version Beta (20A4300b) has been successfully updated on VMware Workstation.
Keep your Mac always up to date otherwise you will be gonna miss the latest features. By updating your Mac device to the latest version you can make safe your device from unknown attacks. Also, if you faced any kind of problem feel free to share via comment section with us.