Windows 10 is one of the most suitable operating system for Intel-based computers, Windows 10 is one of the biggest releases of Microsoft that never released like it. When Windows 10 officially released in public the Microsoft put it for free instead of paying money. On the other, hand each of the updates after releasing will be available manually in the update section. Now the latest update of Windows 10 is the 2H2 version, whether you are using the earlier version of Windows, then manually you can update it to the latest version. The 2H2 update brings lots of changes to the features, which have attracted the users which a bunch of changes.
However, Windows 10 comes with different versions for different hardware compatibility. The versions include Windows 10 pro that based on enterprise-grade security and tools with lightweight. Now Windows 10 light is available with ChromOS which is best for Chromebooks. If you are testing Windows 10 Insider then there is a specific tool called Windows 10X Emulator, what is Emulator? It allows the users to test Windows 10 screen on dual-screen for better work.
In October 2020 Microsoft launched the latest update of Windows for the users. Like the other updates this update also known as Windows 10 2H2 version. This version of Windows 10 is completely different from the other versions, with a bunch of changes in its interface look, a bunch of changes in its icons, with a new, included Chromium-based Microsoft-Edge browser. Windows 10 is pre-installed on over a billion devices worldwide. As officially Microsoft announced that there is no more Windows 7, either people should upgrade from Windows 7 to Windows, or either they should upgrade their PC in order to keep their computer more smooth and secure from threats.
Install Windows 10 on macOS Big Sur Via VirtualBox
macOS operating system is also one of the most popular operating system developed by Apple to run on different PC's. Unfortunately, you can't run macOS on the PC that runs Windows 10, or you can't run Windows 10 on a PC that runs macOS. But there are tactics that allow you to run it. However, if you are a macOS user then want to run Windows 10 on it, then there are three main options whether you have to use VMware Fusion, VirtualBox, Parallels desktop.
How the Virtualization machines allow the users to test different OS? Virtual machines allow the users to test different OS on the actual operating system as a guest OS but it will not work as an actual operating system. It only acts to be an actual operating system, for this purpose if you are interested to test out Windows 10 on macOS Big Sur then follow the below instructions.
Required Files:
Download VirtualBox
Download Windows ISO file
Install VirtualBox & Create a New Virtual Machine
Installing VirtualBox machine on macOS Big Sur is pretty much easy just with few clicks you can up to the installation. Once the installation completed open-up the virtual machine and click on the "New" option.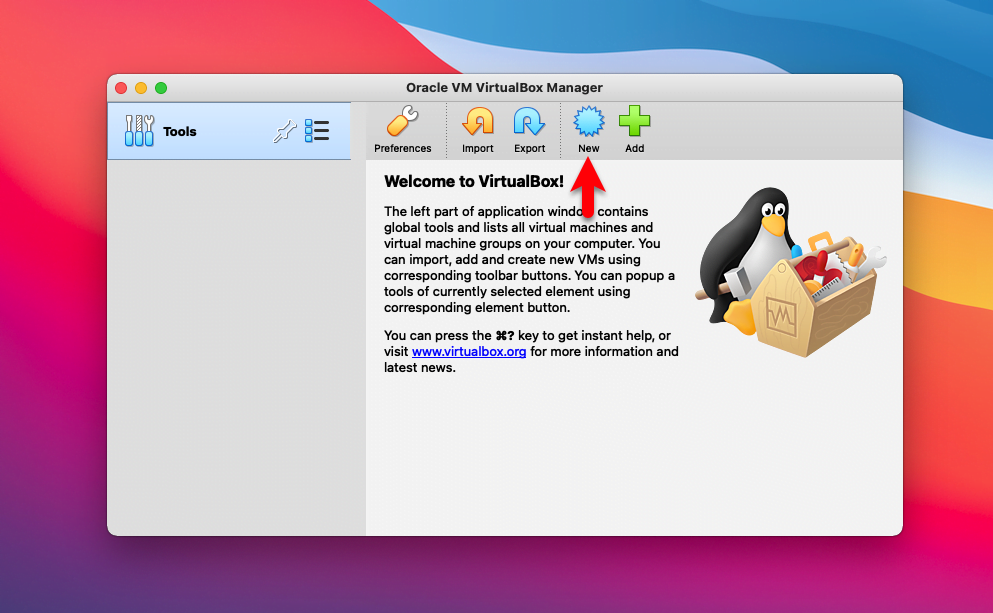 In this step click on "Export Mode".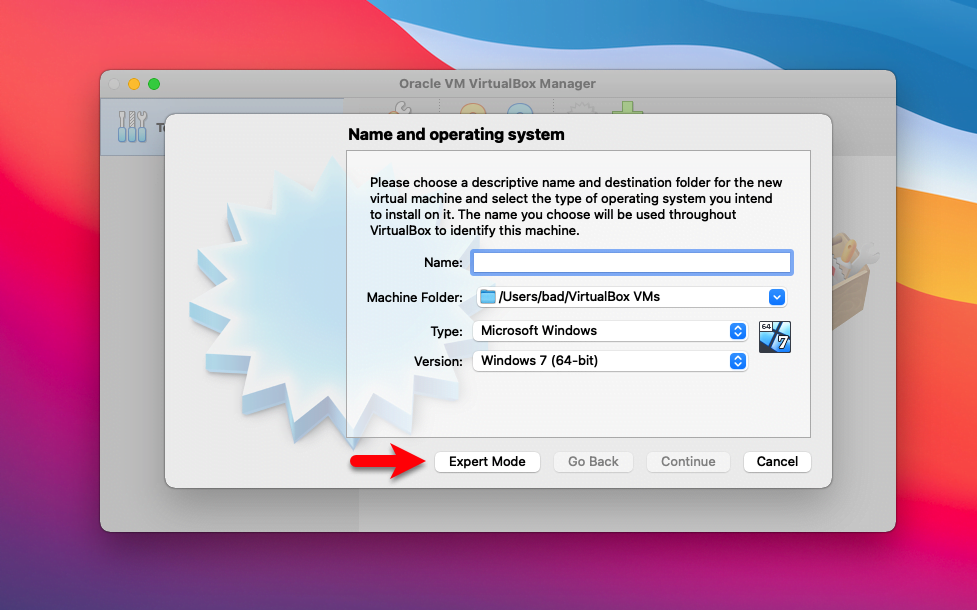 Select a Name, Machine Folder, Type, Version, Increase the Memory Size, and click Create.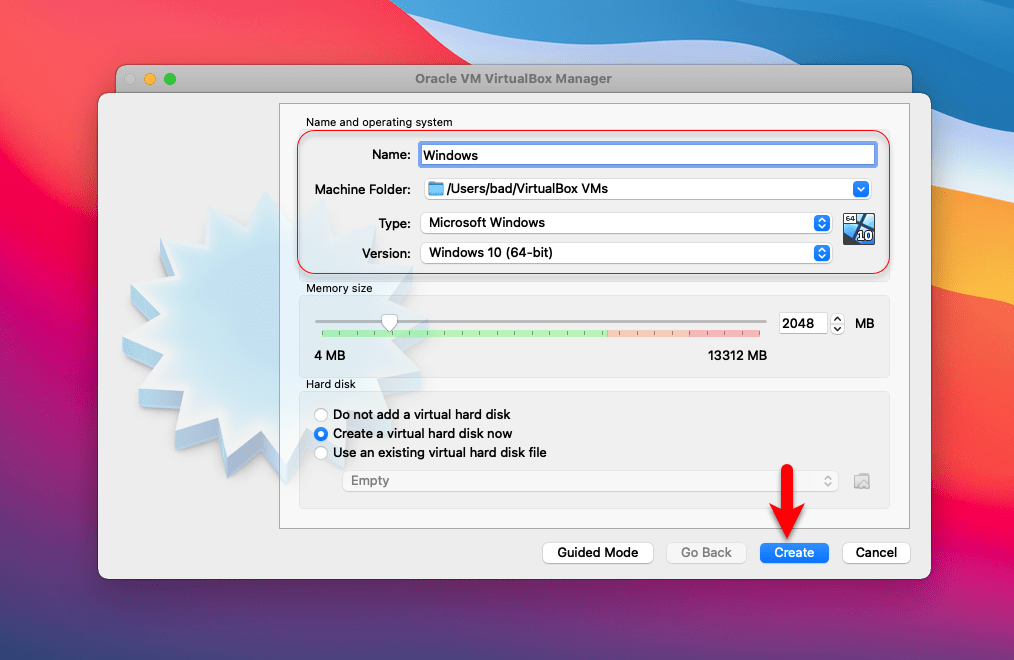 Choose the file location, select the hard disk file type "VDI "Virtual Disk Image", select "Dynamically Allocated" then click create.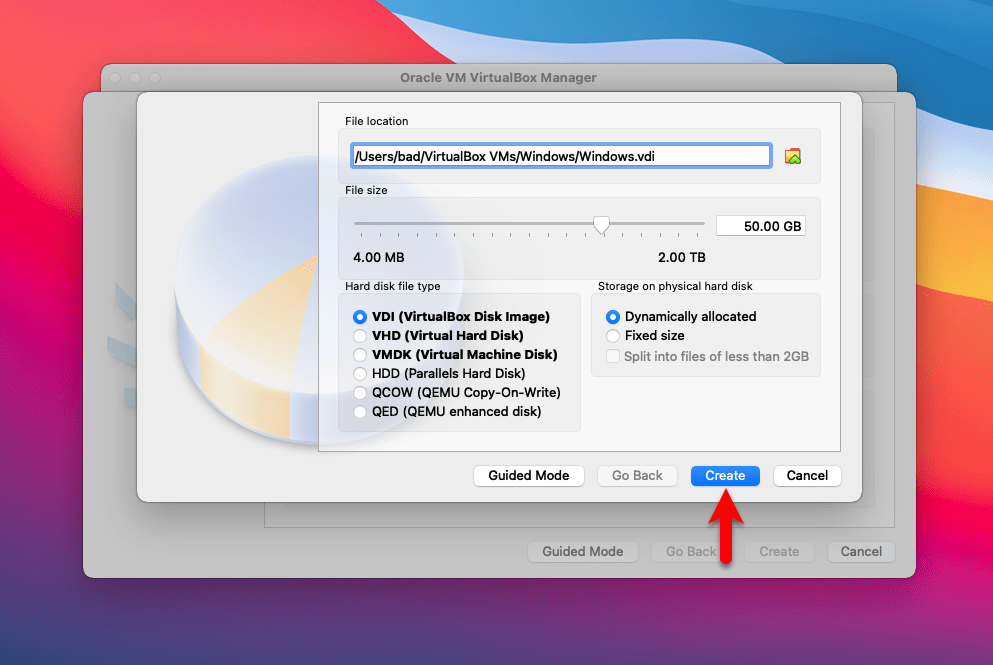 Edit Virtual Machine Settings
Once the virtual machine created you need to edit a few settings to have better performance. To do that select the created virtual machine and click on settings.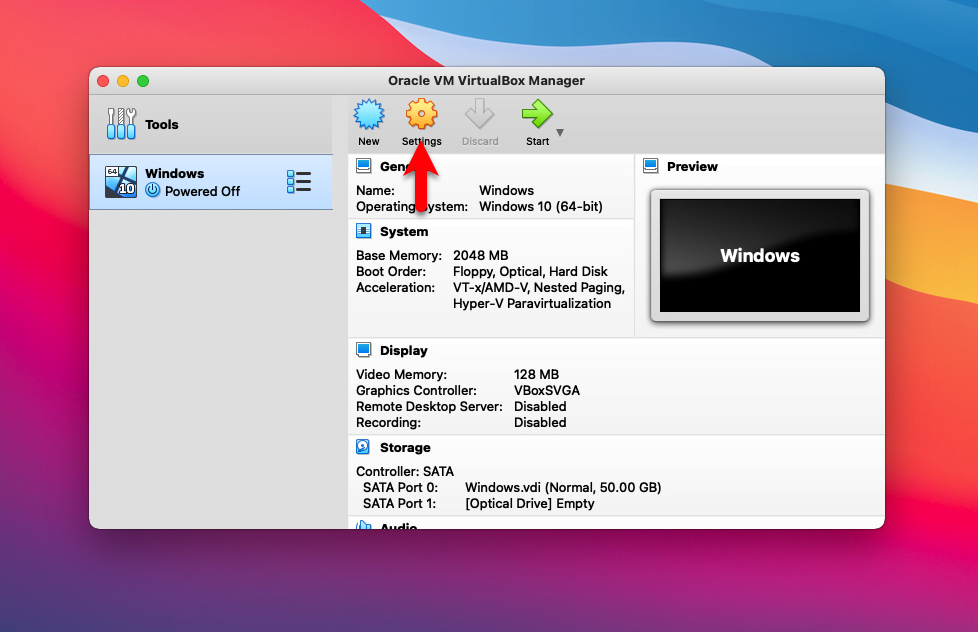 On the settings wizard click on the "System" tab and uncheck the Floppy disk.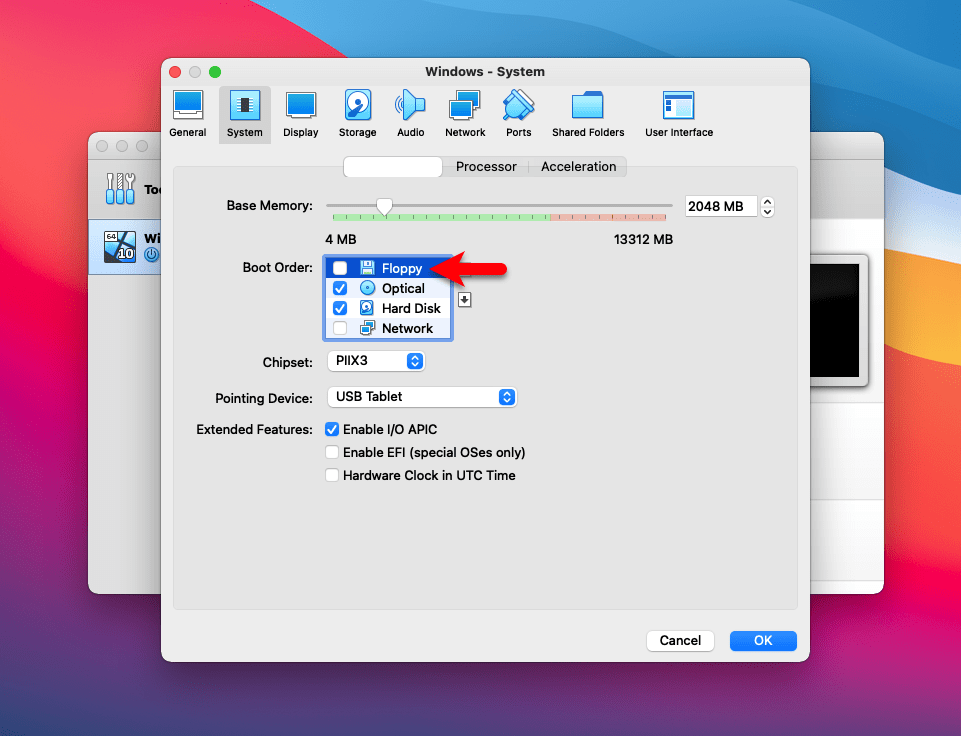 Click on the "Display" tab and increase the Memory size.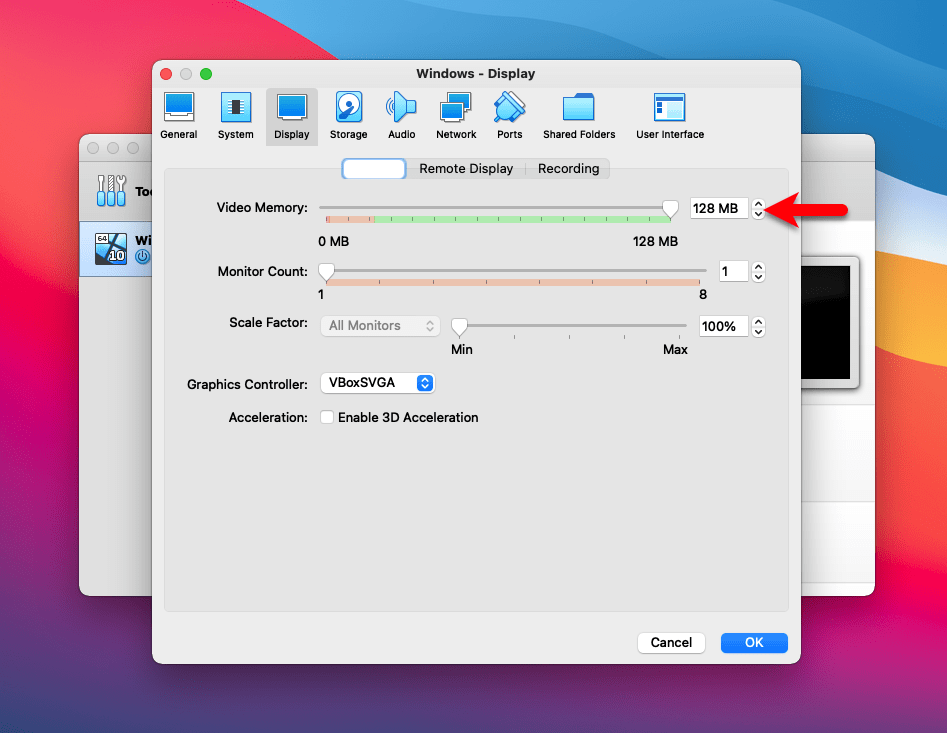 Click the "Storage" tab, click "Empty", click the "Disk image", and click on "Choose/Create a Virtual Optical Disk".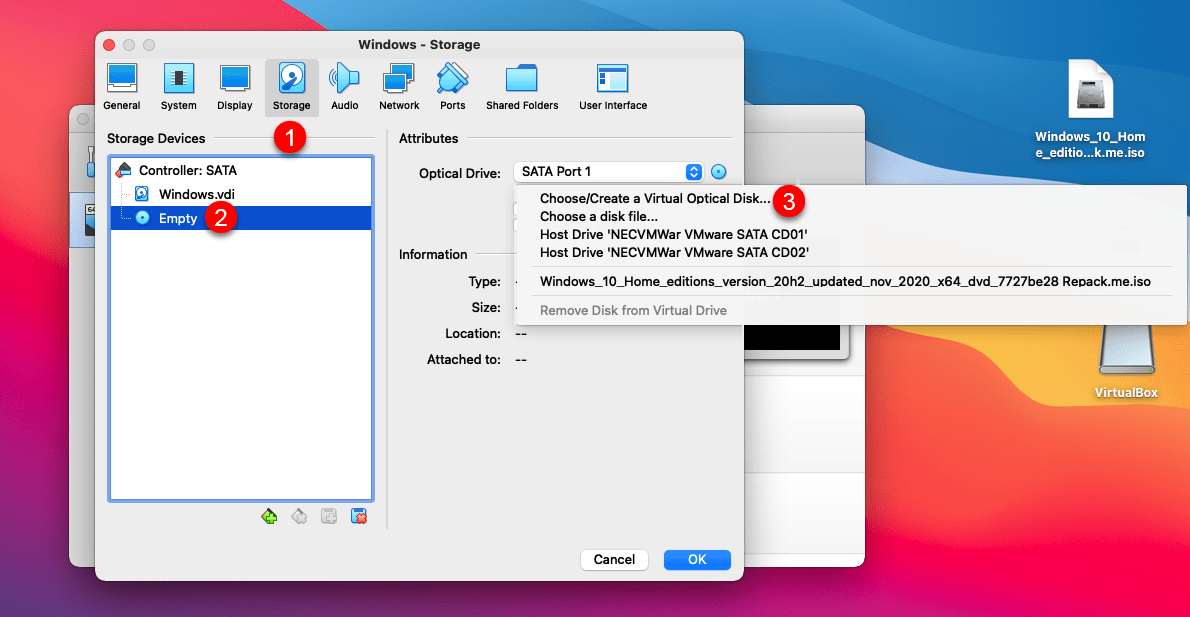 Now click on the Add button.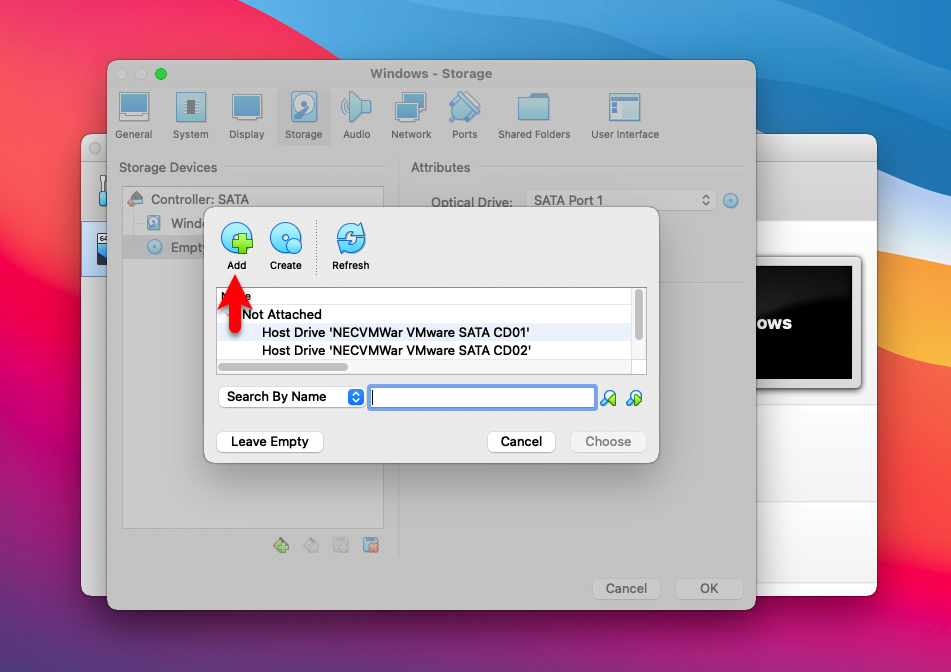 Select Windows 10 ISO where you have located and click Choose.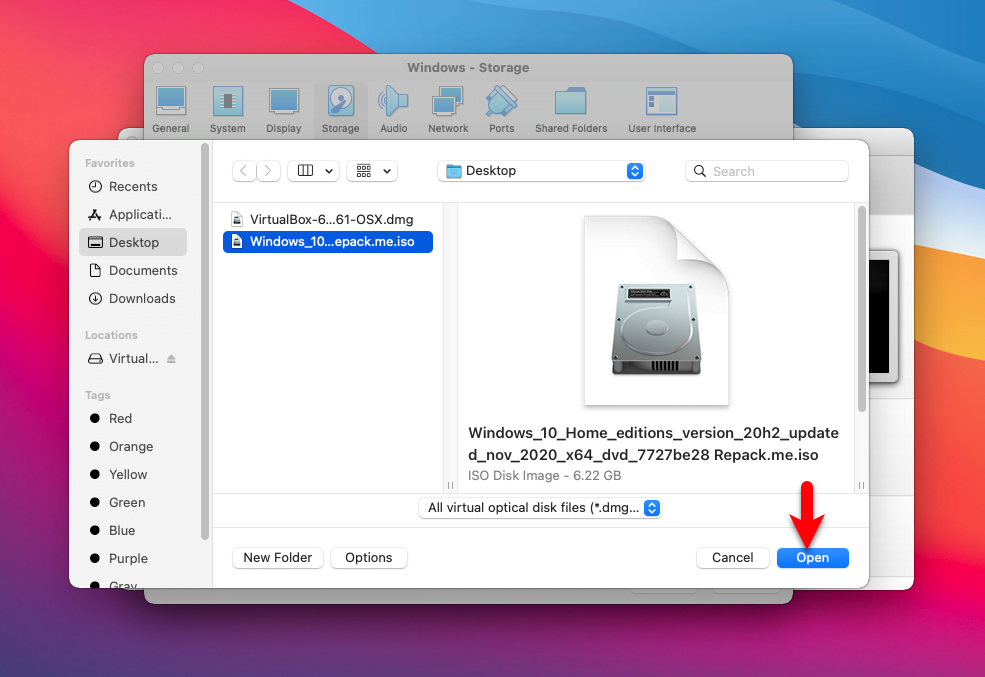 Once Windows 10 inserted into the list click Choose.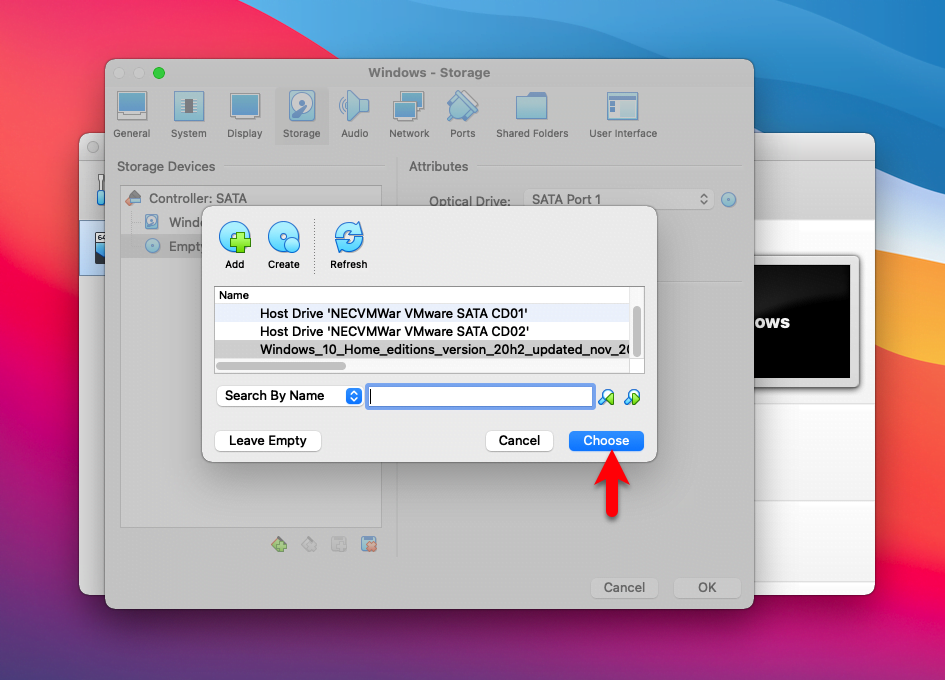 Once everything done perfectly to save changes the virtual machine click OK.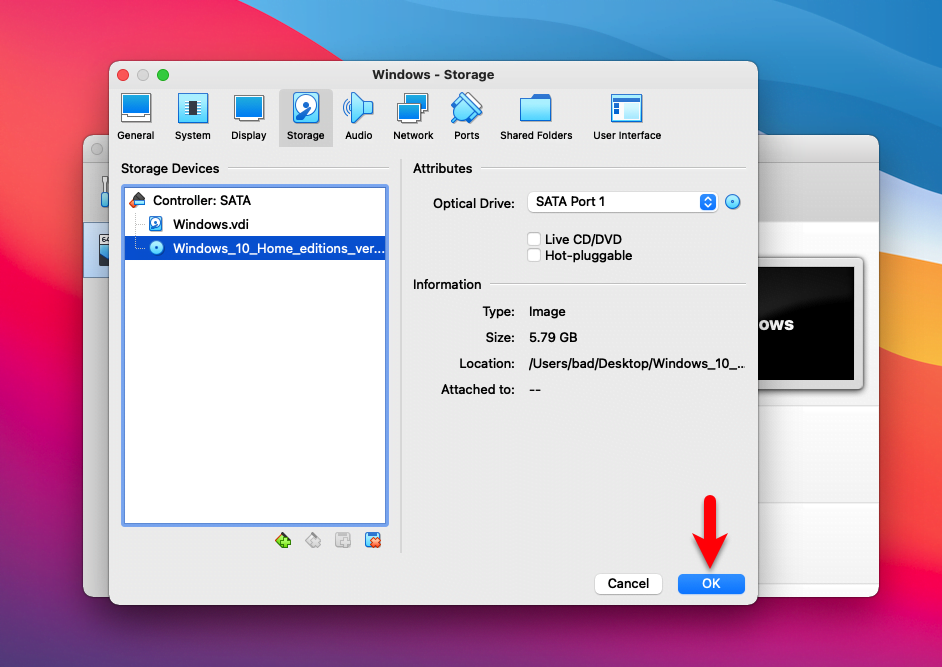 Finally, everything is done for the installation select the created virtual machine and click on Start.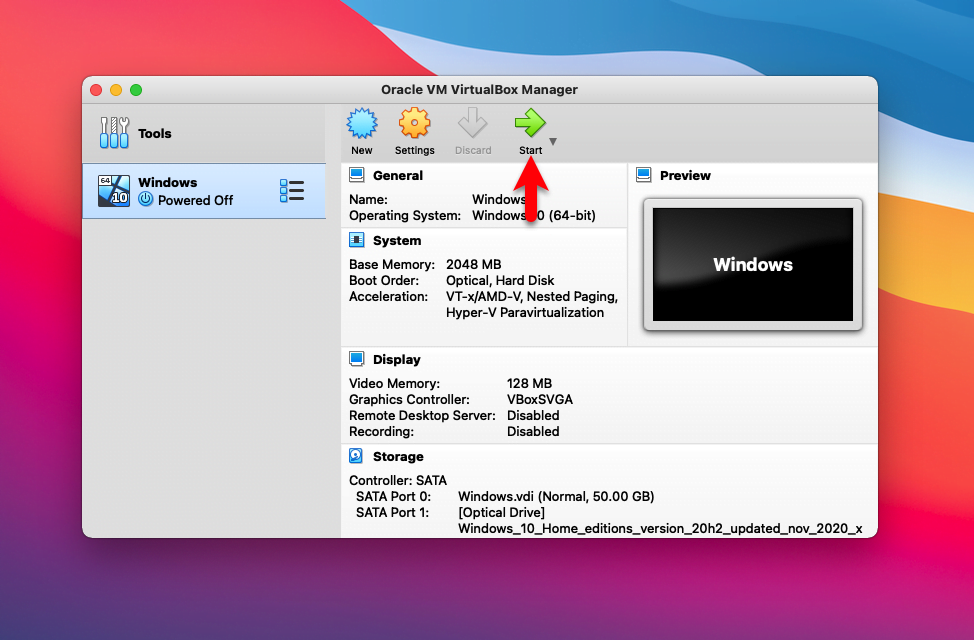 Automatically it will start the installation don't do anything during installation. While the installation completed automatically the virtual machine will restart.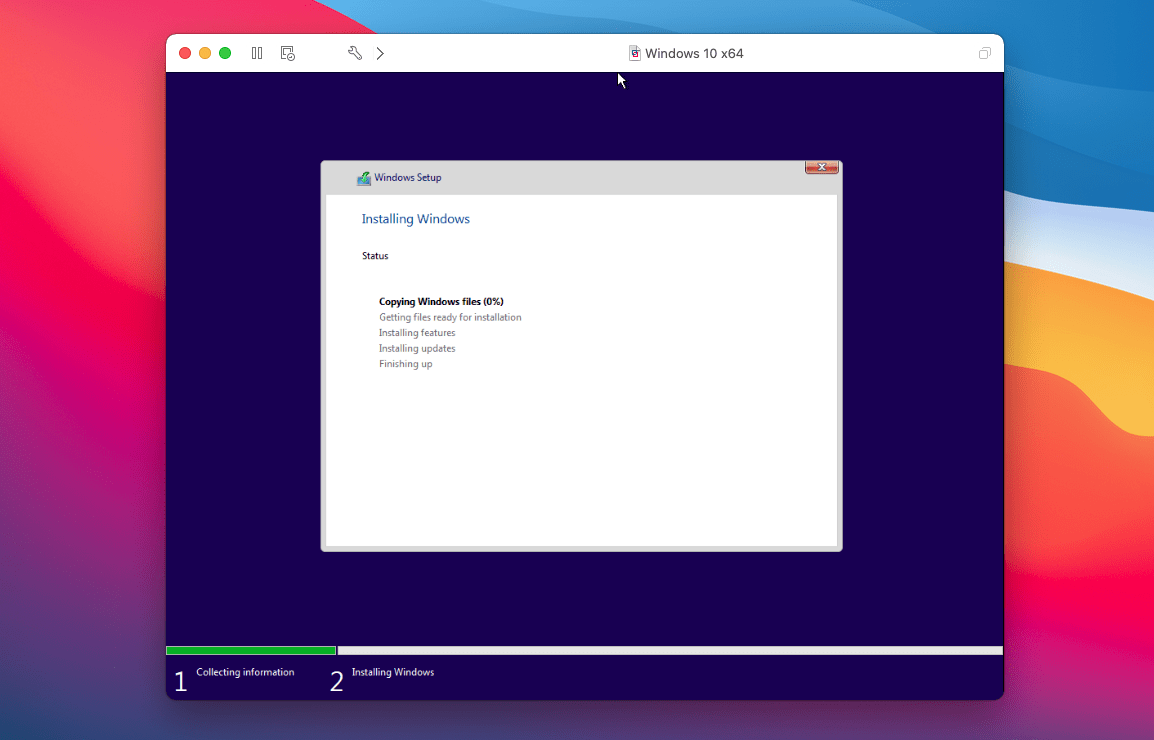 Finally, Windows 10 successfully being installed on macOS Big Sur on VirtualBox. If you faced any kind of problem feel free to contact us via the comment section.