VirtualBox a free open-source hypervisor for virtualization that developed by Oracle corporation. VirtualBox is the best option for the local host to run other operating systems on it. The purpose of developing the Virtualization platforms are that, to run more than two operating system on the actual operating system at the same time. We run a different operating system on the actual operating system, it may not work properly like the actual operating system, but it will try to act like that.
VirtualBox is the virtualization software that can be run on Windows, macOS, Linux, Solaris, and OpenSolaris. There are bunches of virtualization machines such as Hyper-V on Windows, VMware Workstation, VMware Player, VMware Fusion, but the best and open-source machine in VirtualBox. Which can be freely downloadable and easy installation process. VirtualBox can be run only through the Virtual Disk Image "VDI", VMDK, VHD, ISO file.
Using the VirtualBox is pretty much easy first of all, install it on your macOS, Windows, or Linux operating system. After that, open it create a new virtual machine for the operating system which you want to run on it. Don't forget that VirtualBox has the ability to run Android OS on it also. However, through this guide, I will show you how to install VirtualBox on macOS Big Sur or any other earlier macOS version.
Install VirtualBox on macOS Big Sur 11
Head over to VirtualBox's official website, download the macOS version. Once the download completed double-click to extract the setup from the dmg file. Again double-click on setup to launch, on the installation wizard click on "VirtualBox.org".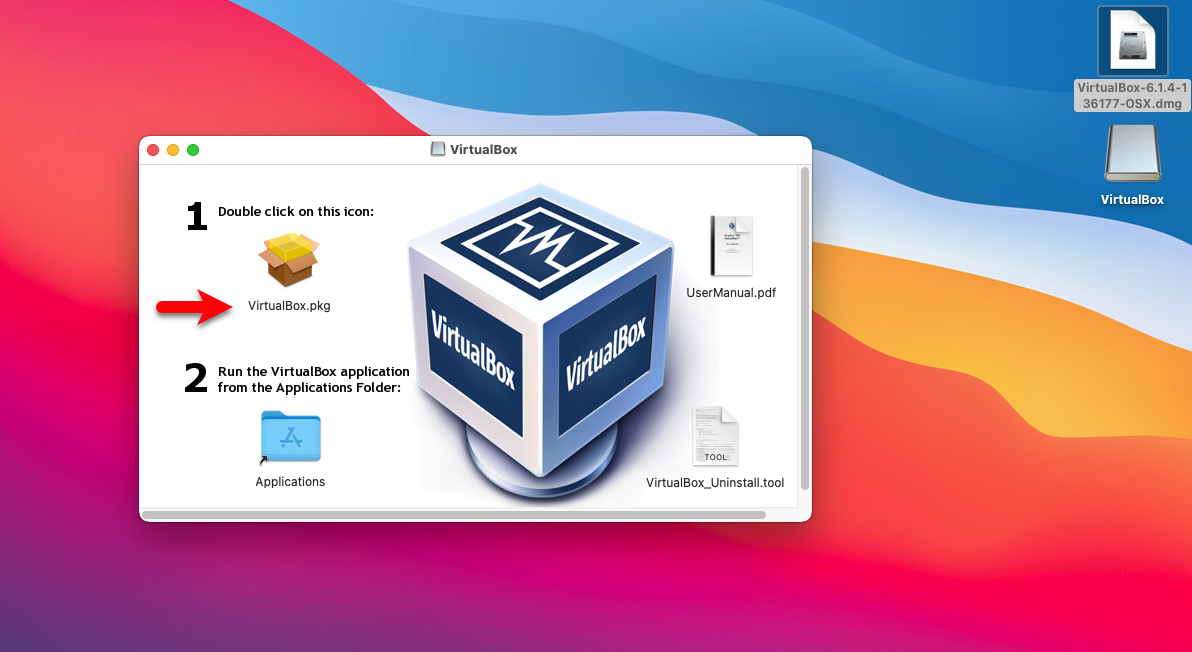 A warning will pop-up on the screen for the confirmation of trusted software so, click on Allow to continue installation.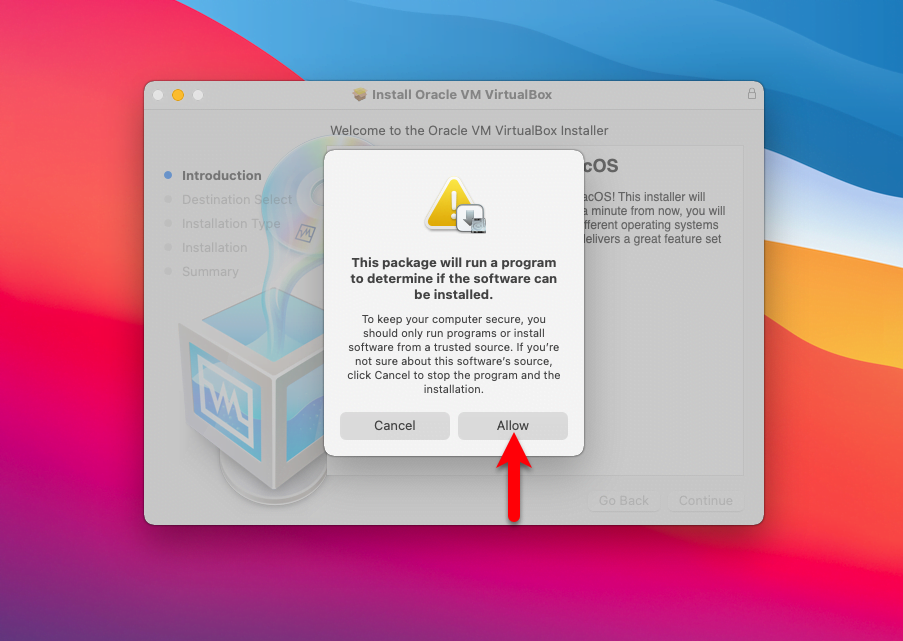 Once the installation wizard successfully opened on the introduction screen click continue.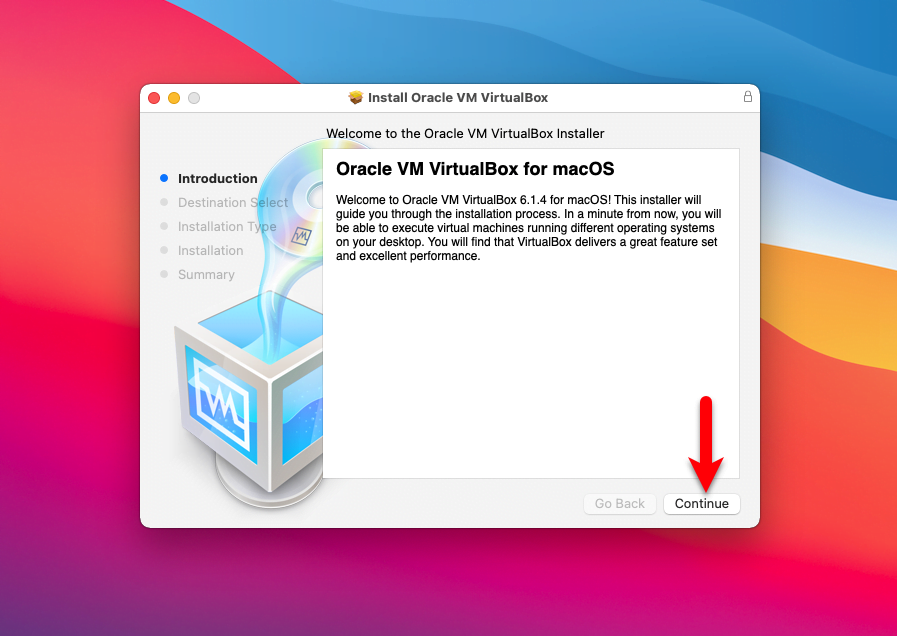 Click on the Install button.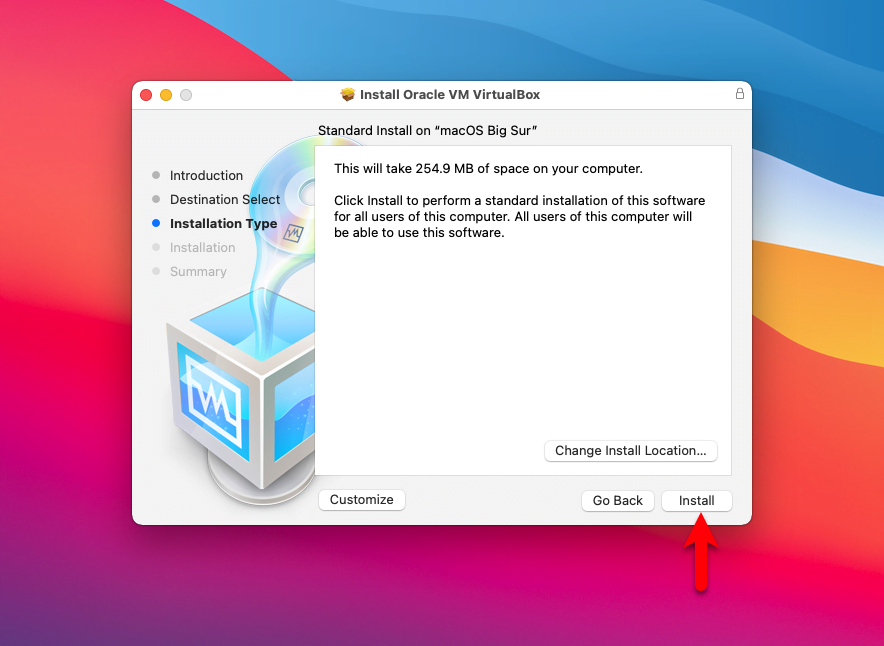 It begins the installation wait for it.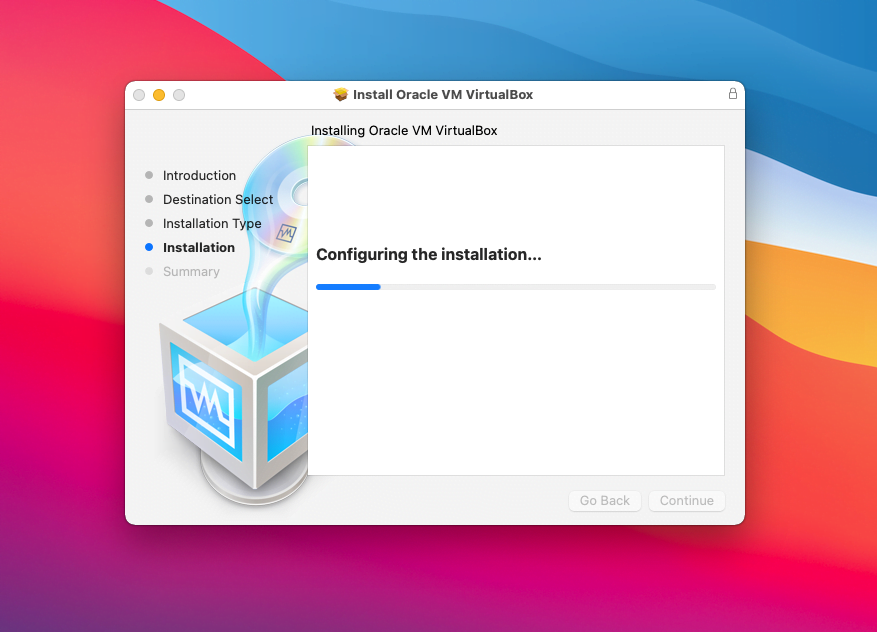 Again a notification will pop-up that the "System Extension Blocked" for fix this click on "Open System Preferences".
Click on the lock icon.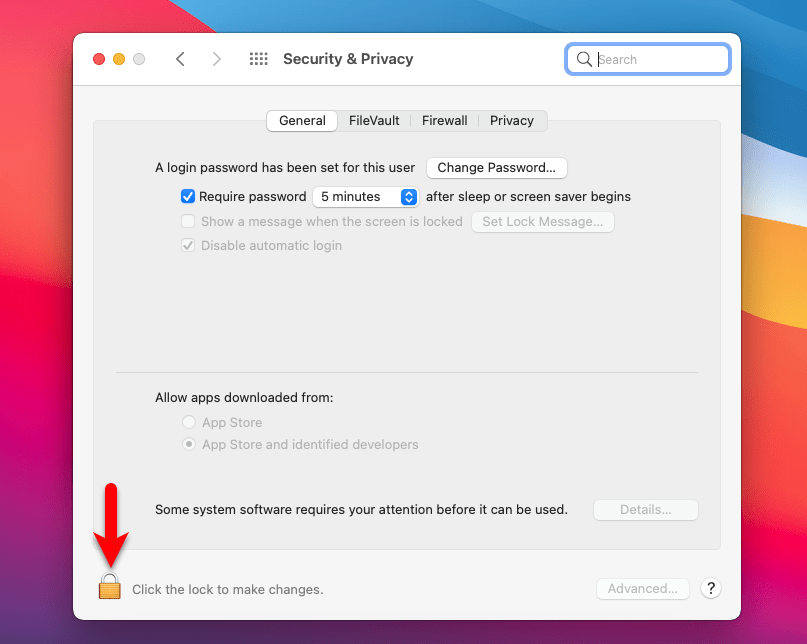 Now enter your username password and click on Unlock.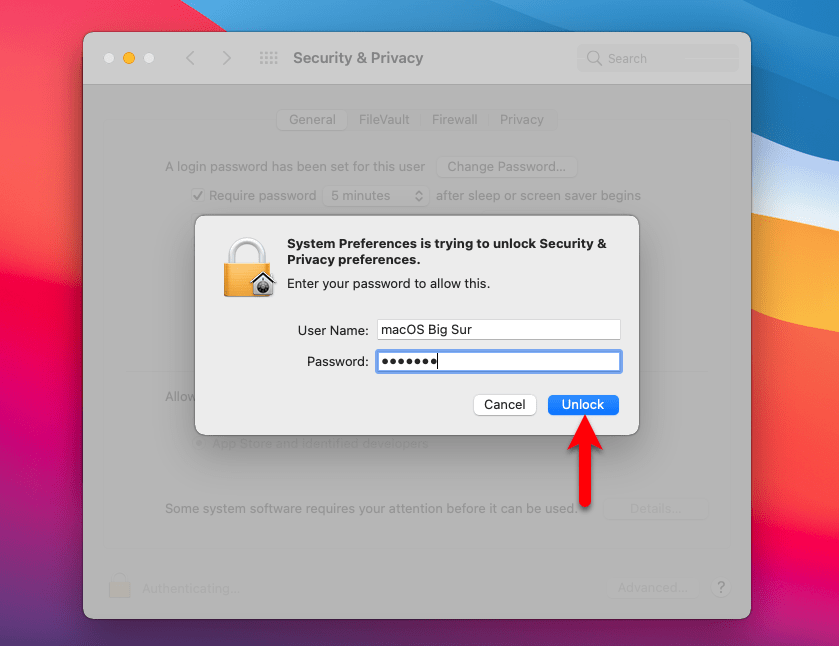 Now VirtualBox successfully installed on macOS Big Sur, go ahead enjoy using it on macOS by installing different operating systems on it.