Have you ever tried to install macOS operating system on the Windows 10 operating system or any other older version of Windows if yes then how? As there are a bunch of ways that offer you to install any other operating system on the actual operating system that already installed on your PC. Likewise, there is an application that is inside built on Windows 10 called Hyper-V, or the other third-party applications that allows you to run two or more than two operating systems at the same time on the actual operating system. For example, for Windows version that comes VMware Workstation, and VirtualBox.
The two above nominated applications offer you the best environment for operating system installation on the actual operating system. On the other hand, if you are a macOS user and using a Mac computer, also you have the option to install Windows operating system on your actual macOS operating system.
Bundle of thanks to VMware Inc that provided that best situation to have the best experiment of different operating system on actual one. If you are using macOS operating system and having the enthusiasm to run Windows operating system on your computer. Don't worry on the other side of VMware Workstation, officially VMware Inc has built another application called VMware Fusion for macOS users. VMware Fusion is working as same as VMware Workstation on macOS operating system to run two or more than two operating system on the actual one.
What is VMware? VMware Fusion is a software hypervisor developed by VMware for Macintosh computers. VMware Fusion allows Intel-based Macs to run virtual machines with guest operating systems—such as Microsoft Windows, Linux, NetWare, Solaris, or a different version of macOS—within the host macOS operating system.
System requirements
Most Apple Macs launched in 2012 or later
4GB RAM
750 MB free disk space
5 GB free disk space for each virtual machine "But latest update of Windows or macOS requires more than 15 GB free space".
Install VMware Fusion on macOS Big Sur 11
Once you have downloaded the VMware Fusion double-click on the dmg file to extract its main setup, or right-click on the dmg file and click open.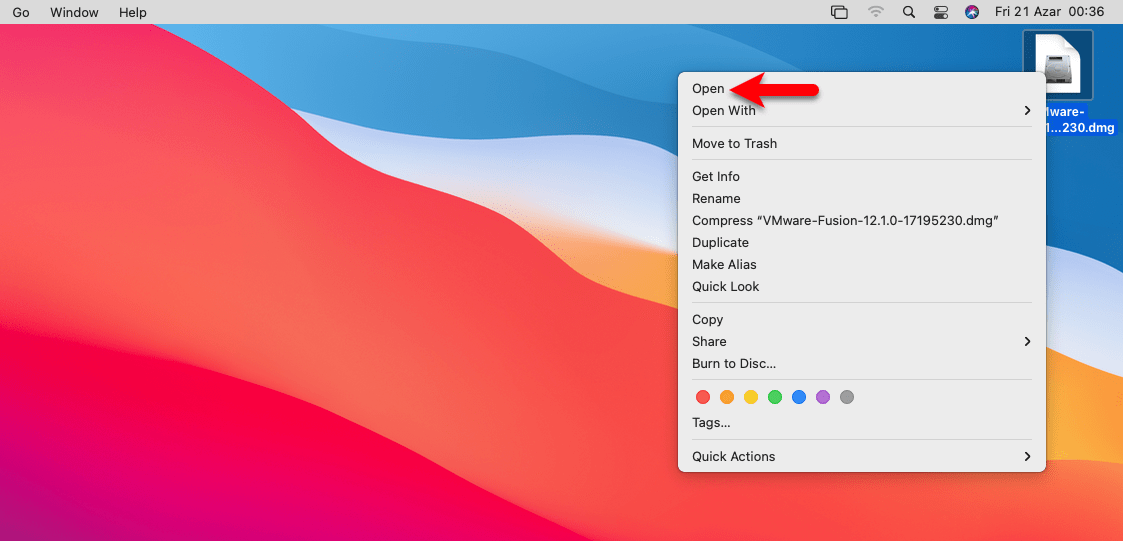 While the setup extracted double-click to launch the installation wizard, one the setup window again double-click to run the installation process.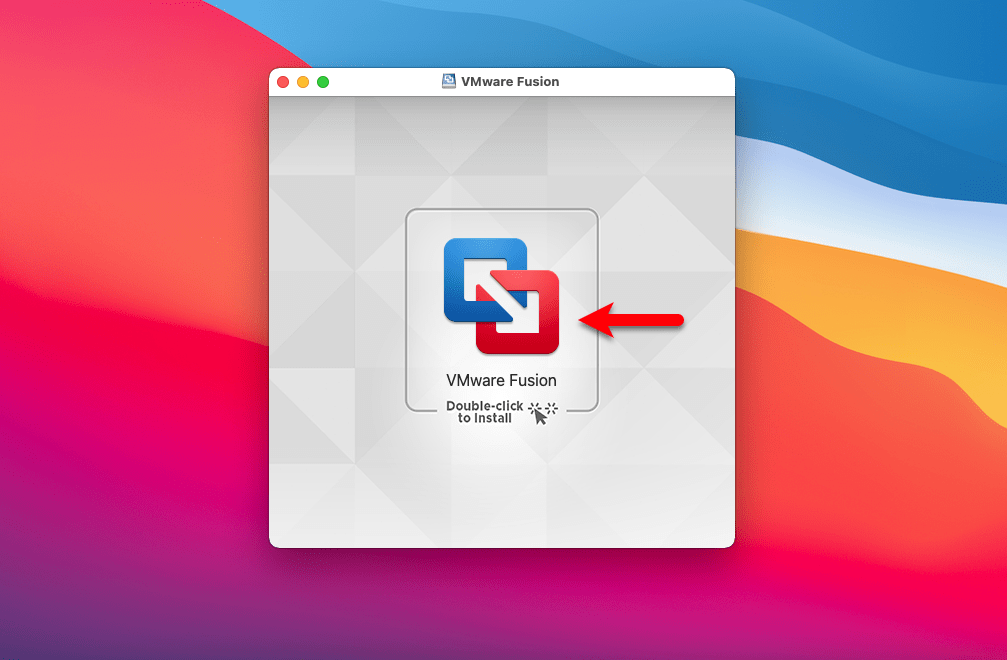 Enter your username password and click OK.
Agree with terms and conditions of VMware Fusion.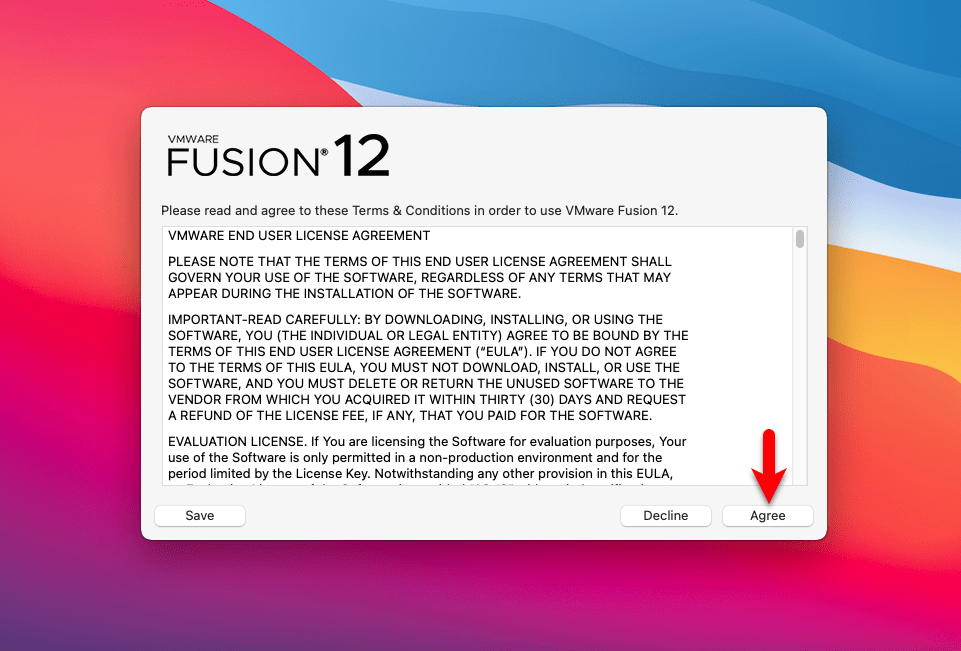 If you have the license key of VMware Fusion enter it, if not select the second option "I want to try VMware Fusion 12 Professional for 30 days" and click continue.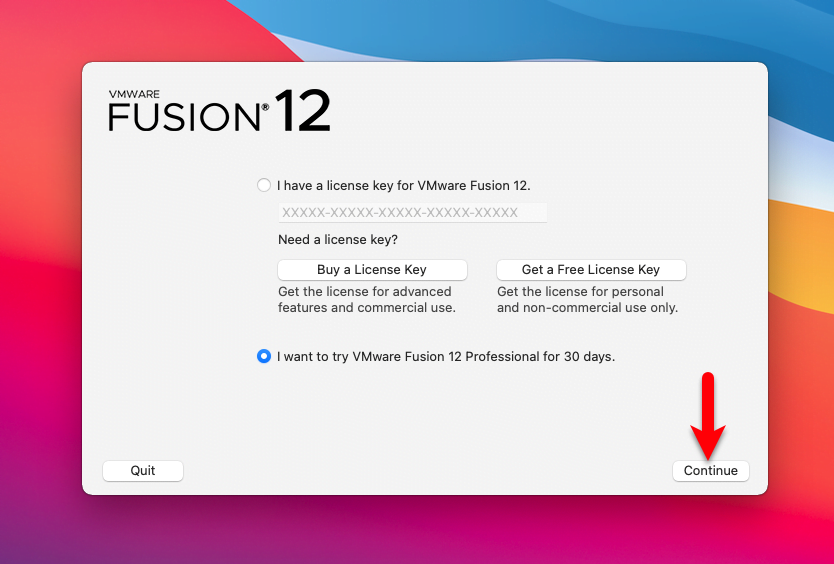 Now VMware Fusion successfully installed on macOS Big Sur click Finish.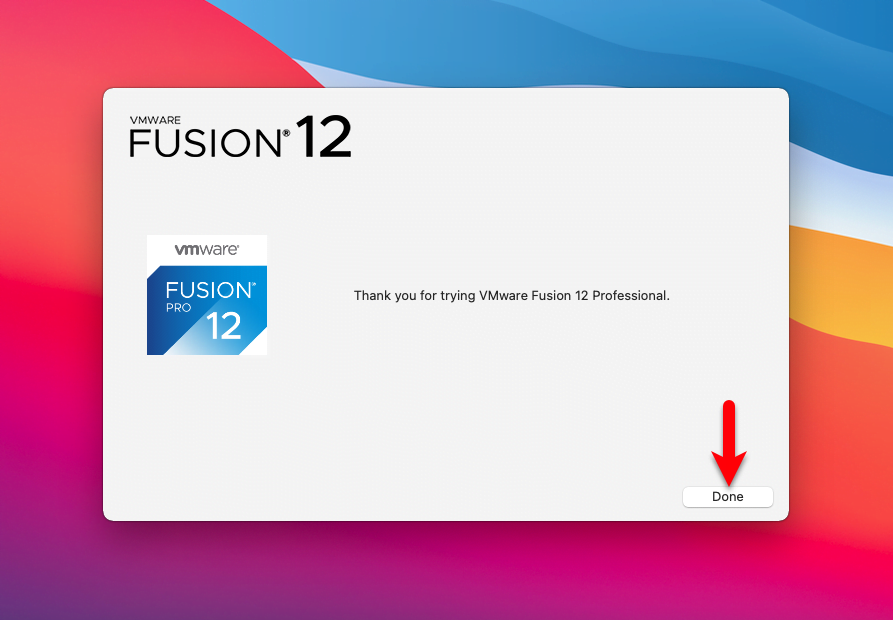 Related: