There could be several reasons for creating a Bootable USB drive, a macOS USB installer drive can save your time with offline installation of a single PC or Macs. An Installer USB drive helps in recovering a failure startup, creating an installer USB drive is pretty easy to download a create from the App Store. As there is a proper instructions from the Apple side, that you can create an installer USB drive for macOS. Mostly we use USB installation when we suffer from any kind of problem. At that time the USB installer helps us to get into a new and fully optimized operating system on our PC.
A long time ago my Mac PC was facing internal error that makes to get down. Unfortunately that time the TimeMachine was not working properly to take a backup of all my important files stored in the local operating system drive. After that, it makes me compel to reinstall the OS of my Mac PC. Therefore, there wasn't any way to create a USB installer drive macOS. Researching too much on the internet I found the solution to create a macOS USB installer drive on Windows also. Alongside, it doesn't matter whether you are using Windows to macOS. Until the time that your PC refuses to work correctly, a computer is a machine at any time it can happen to go down. That failure of a PC includes the corruption of files, hardware failure, and buggy updates.
This portion is always recommended for everyone to have a created Installer USB drive always ready with themselves. Always you have to consider making an installer USB drive whether for Windows or macOS. For example, you have a Mac PC but none of them are working properly to create an installer USB drive. But in place, you can use Windows 7, Windows 8.1, or Windows 10 to create an installer USB drive for macOS. Do you have the idea of how to create an installer USB drive on Windows PC for macOS if not? then check out the below link.
Required Files:
At least 16GB of USB drive
macOS Catalina 10.15.5 DMG file
Easiest Way to Create macOS Catalina 10.15 Installer USB Drive
With this process, we will explore the easiest way of creating a macOS Catalina 10.15 installer USB drive. With the last process, we used an application called TransMac, or you can use Unibeast the best method. But through this guide, I will use some commands to create an installer USB drive for macOS Catalina. Even these commands will help you to create for any version of the macOS operating system. Such as macOS Sierra, macOS High Sierra, macOS Mojave.
Again if you are using macOS Catalina 10.15 on your Windows 10 PC using the following platforms VMware Workstation, or VirtualBox. Then easily you can create a macOS installer USB drive, do you know how to install macOS Catalina 10.15 on VMware Workstation or VirtualBox? if not then check the below links.

Step 1. Download macOS Catalina DMG file
The very first step for creating an installer USB drive for macOS Catalina. You have to download its DMG file, whether that is macOS Catalina public beta or macOS Catalina Developer beta or the final version of macOS Catalina that comes out new with the following update 10.15.5. So, in this process, I want to use or download macOS Catalina 10.15 public beta. Over ahead to Beta.Apple link, once you reached there sign in with your email.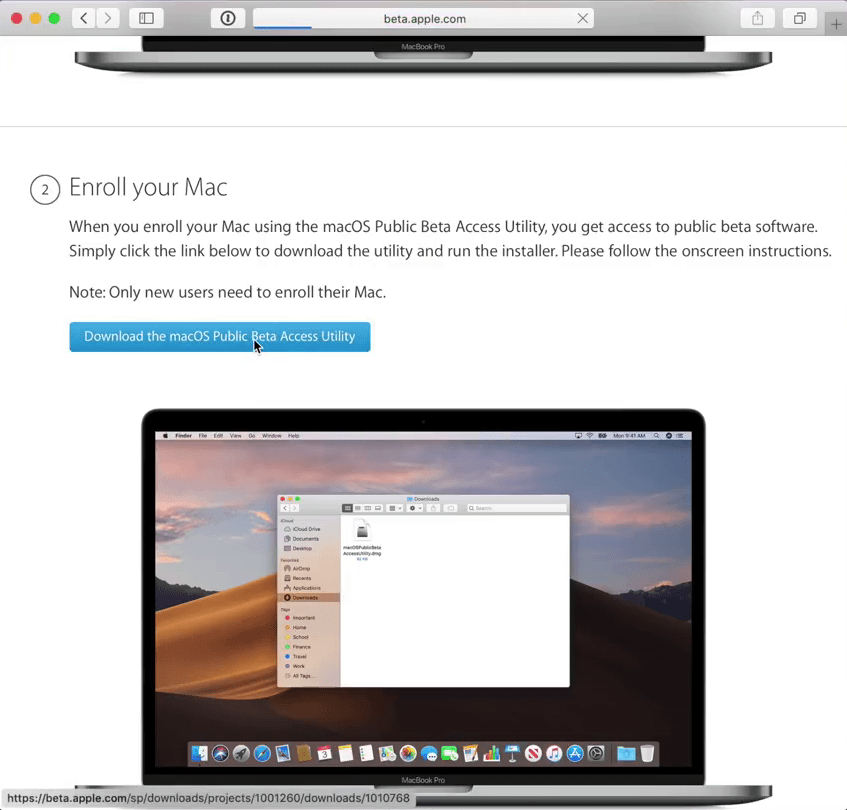 When the file is downloaded, on the right-handed window click on the downloaded link to open the packages. The public beta access utility package allows you to download macOS Catalina public beta to our Mac.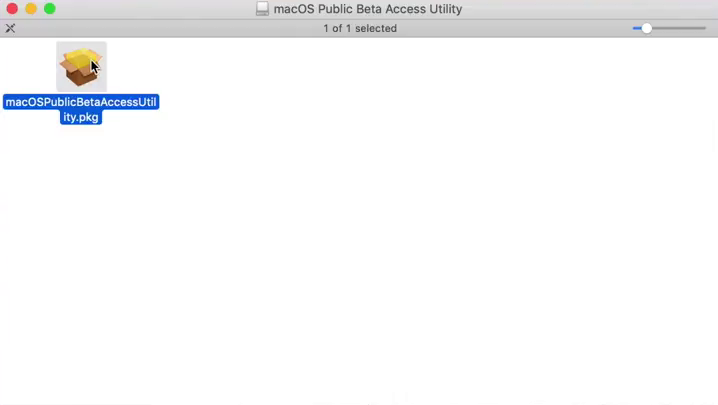 When the install macOS public beta utility opened in the introduction screen click continue.
Agree with terms and conditions of the utility then click continue.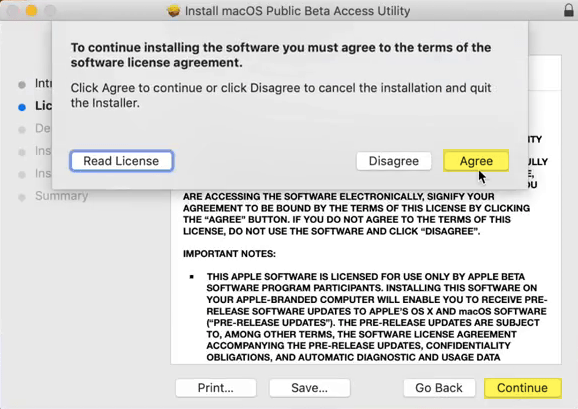 Now the file is prepared to install, so click on the install button enter your user name and password then press install.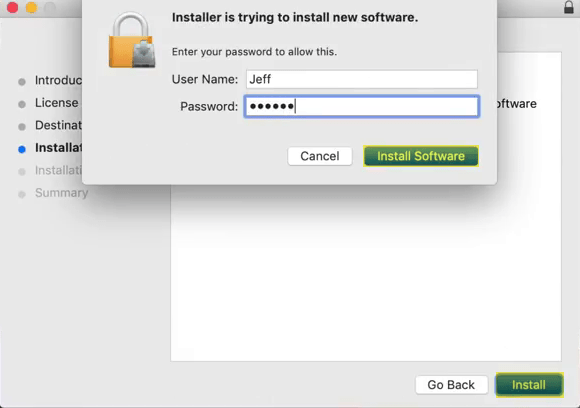 After the installation succeeds the utility will starts automatic search to find macOS Catalina latest versions. When the macOS Catalina latest version out again it will start downloading. So, be patient until it should be download.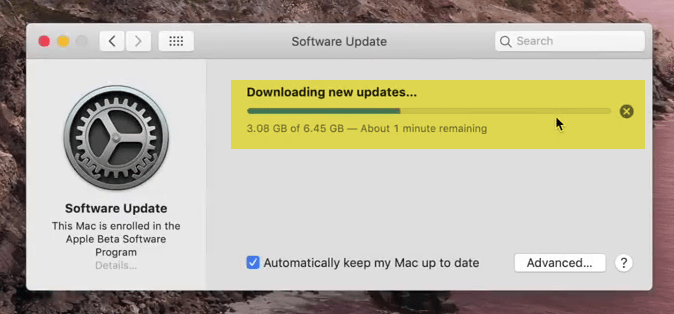 So, when the macOS Catalina downloaded don't over ahead to install it. Because the installation window will prompt up, so close the window.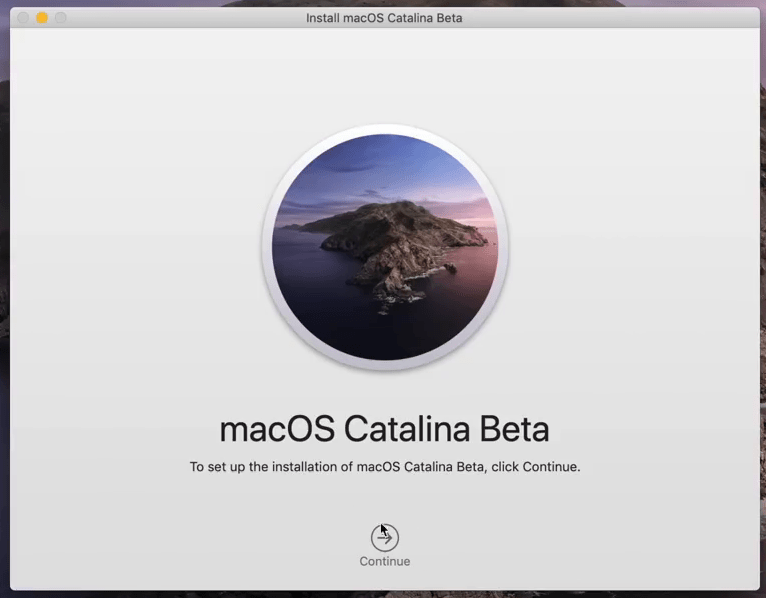 Now go to finder>Applications and then find where macOS Catalina is. Be sure the macOS Catalina 10.15 is placed in the Applications folder.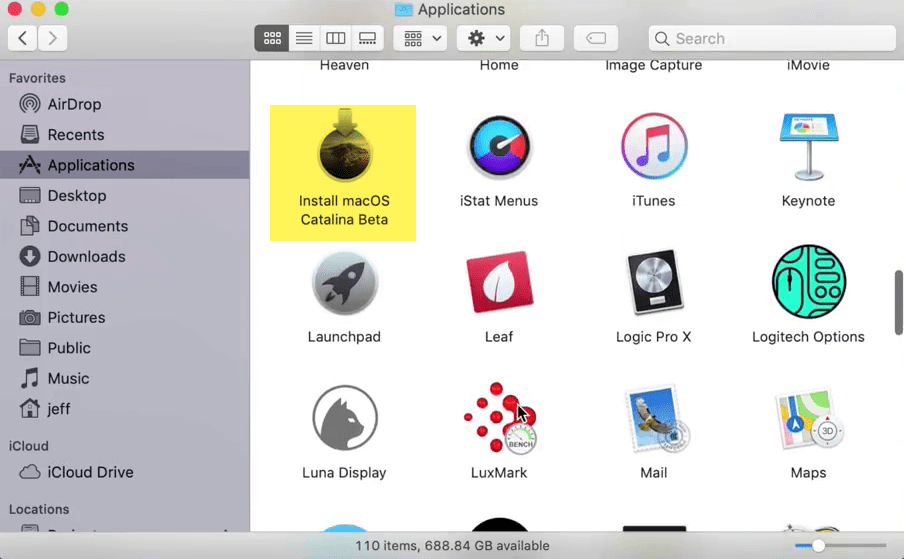 Step 2. Create macOS Catalina USB Installer Drive
macOS Catalina 10.15 beta public version is now ready, therefore, over ahead to Finders>Applications>Install macOS Catalina. Right-click on Install macOS Catalina then select the "Show content packages" option. While the packages open double click on contents>Resources, then scroll down find the dark highlighted file in terminal folder "Createinstallmedia" highlight that and get ready to use.
Now attach your USB flash drive to your PC.
Open finder>Applications>Utilites>Terminal. When you find out the terminal double-click to open. Or the next method is over ahead to search spotlight, type there terminal when it appeared hit enter to open.
Once the terminal opened type "Sudo" and press the space key. After that, move the highlighted "Createinstallmedia" file to the terminal. Automatically, it will copy the rest of the commands into the terminal.

Without the above method simply attach the USB flash drive to your computer, then copy and paste the below commands into the terminal.
sudo /Applications/Install\ macOS\ Catalina\ Beta.app/Contents/Resources/createinstallmedia --volume /Volumes/UNTITLED && echo Catalina Boot Drive Created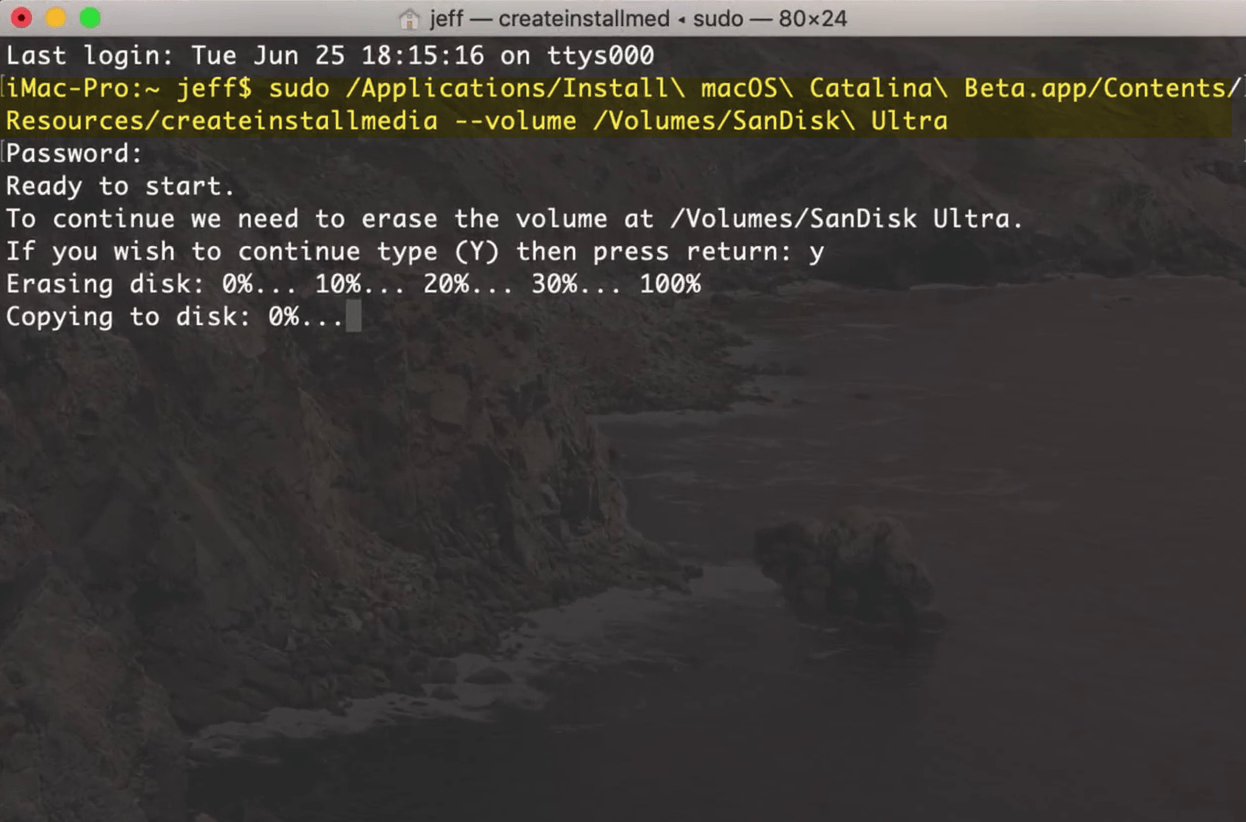 At last when applied the commands into the terminal then press enter, then enter the password and press enter. To continue the process type "Y" for yes and press enter. The process may take some time so be patient and wait for it. When the process completed over ahead to your USB flash and check out that the file "install macOS Catalina" is copied there.
At last, if you have any questions then use the below down comment section for any kind of question. We hope it helped you. Although this method is the best and easiest method for creating macOS Catalina 10.15 installer USB Drive.