Apple is back with a new fresh operating system called macOS Monterey 12 the major success release after macOS Big Sur 11. At the recent event of Apple Keynote 2021, Apple at the WWDC "Worldwide Developer Conference" on the 7th of June had its biggest announcement of a developer preview of macOS Monterey. There is a lot to be excited about it. the newest operating system has incredible features which I will introduce for you in the below section.
Therefore, if you have well invested in the Apple eco-system of devices, then Apple is back with the new heavy operating system. The new operating system of Apple has to build perfectly. Each and everything is being redesigned to help your Mac and iPad to play together nicely. Here we will take a look up at the newest macOS Monterey features. Stay tuned now macOS Monterey is available on the Mac App Store in Beta version, next month the Public Beta will be soon available in your hand. Also, at the recent event, the CEO of Apple Tim Cook reminded us, that like in previous years same this year also Apple will kick out its final version by the end of the year.
https://www.youtube.com/watch?v=3PcKvaW5jzw
macOS Monterey latest features:
Universal Control: When Apple launched the macOS Catalina in the year 2019, the macOS Catalina picked up the Sidecar feature, which gives the ability to users to use their iPad as a secondary display on their Mac machines. Again after a year, Apple has been added the feature of Universal Control on macOS Monterey. Now the Universal Control feature is a huge feature that gives you the ability to use your iPhone, iPad, as a secondary screen display on your Mac.
AirPlay to Mac: On the other side of the Universal Control feature the AirPlay to Mac is a huge feature that allows you to enter your iPad or iPhone screen on your MacBook device. Like whenever you want to watch a movie on your iPad or iPhone simply you can display it on your Mac device using AirPlay to Mac.
Redesigned Safari Browser: At the last event of WWDC Apple announced the redesigned Safari Browser. But if we should take note of Google Chrome, Microsoft Edge, or Mozilla Firefox, they are updating their browsers continuously. And it's about several WWDC events that Apple didn't announce any changes to Safari. But with the release of macOS Monterey Apple kicked out the best new added features to Safari.
Shortcuts: Last but not least, the feature of Shortcuts is available in iOS and iPadOS operating systems. But this year Apple added this feature to macOS Monterey. The shortcuts bar helps you to do tasks better and easier on your MacBook. Apple is planning to push the shortcuts as an alternative on the Automator App, and I think this would be interesting.
The other features of macOS Monterey are Lower Power Mode, Facetime support, New privacy the Mail App, Live Text detection.
Download macOS Monterey VMDK File (VMware & VirtualBox)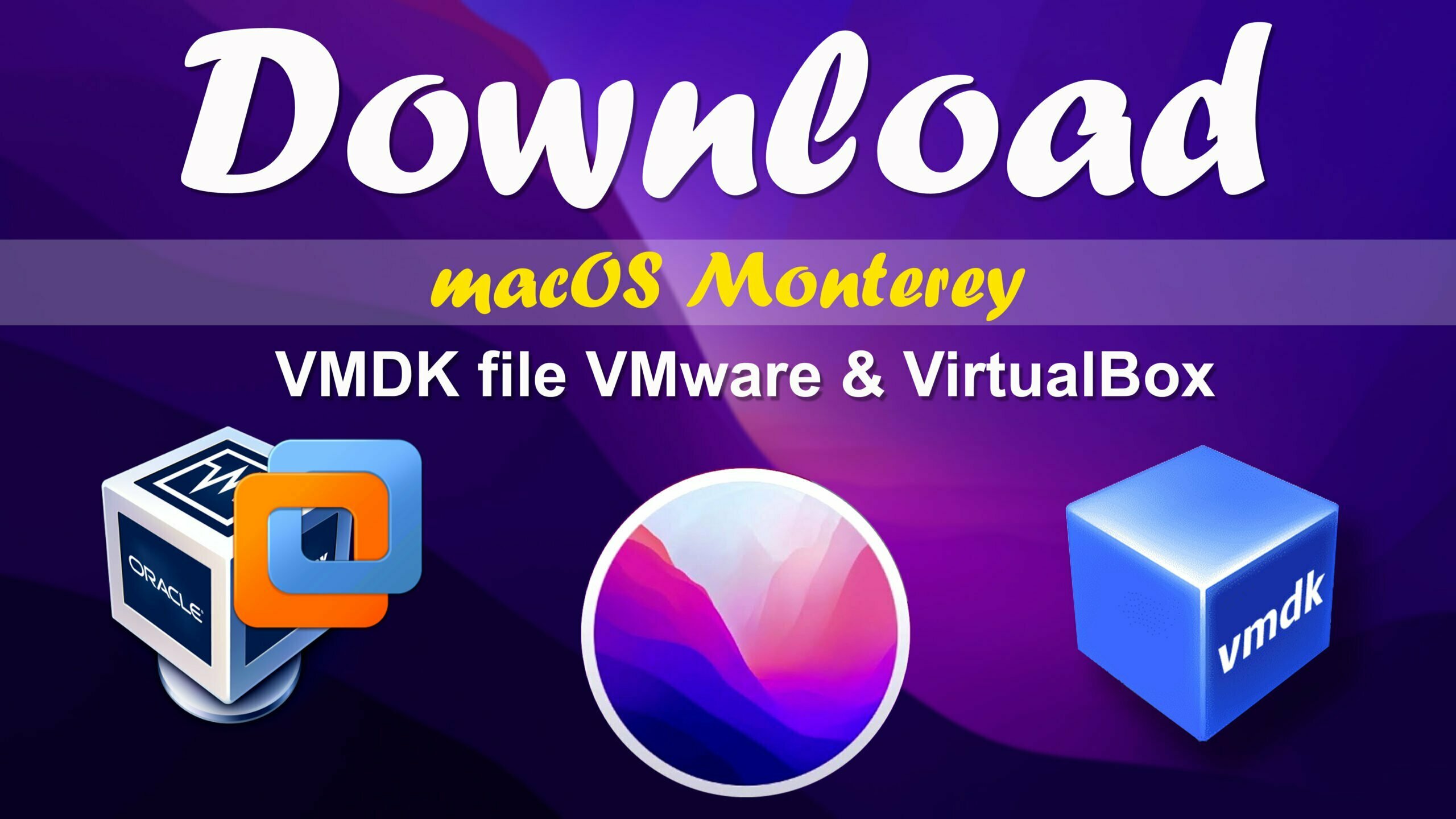 Now macOS Monterey is in Beta version, soon the Public Beta will be released in the upcoming month. According to Apple CEO, the Public Beta will be available in the month of July 2020. However, there are several reasons that we are providing you the VMDK or ISO file of macOS Monterey. Like if you are the lake of MacBook machines, and you are a Windows user, easily you can use macOS Monterey or older versions of macOS on your Windows machine.
Using your Windows-like Virtualization platforms, such as VMware Workstation/Player, or VirtualBox. These tools give you the ability to test macOS Monterey on your Windows machine. How does it work? after installing any of the Virtualization tools on your Windows PC, then simply create a new virtual machine and run the installation of macOS which you are doing on your MacBook device.
Related:
Final Point
Till the time the macOS Monterey VMDK file will be available on your hand you can use the macOS Monterey ISO image file in place of using the VMDK file. Soon, the file will be uploaded on the Mediafire cloud storage, easily you can download it from there. However, if you faced any kind of problem related to macOS topics kindly contact us via the comment section box thanks.