Do you play PUBG Player Unknown Battle Grounds on your mobile device then if yes? do you search for the methods to download and install PUBG on your PC or Laptop? However, gamers are looking for ways to install and play PUBG mobile on their PC and Laptop. There are bundles of emulators that you can run and install PUBG on that, but through this guide, you will learn the new method of how to download and install PUBG on Windows on the new emulator.
Most of the players that they have enough experience in playing PUBG on their mobile devices are now playing PUBG on their PCs. Whatever, so if you are one of them then PUBG recommending lots of emulators that able you to install and play PUBG on that. However, most people are feeling bored while playing PUBG on their mobile devices. But playing PUBG on computer is setting on chair have another interest.
The ways that you can install PUBG on your Windows 10 PC.
Android Emulators
Tencent Gaming Buddy
Cast Mobile Screen on Laptop or Computer
Directly Install the game into your PC
1. Android Emulators: There are Android emulators that have been build for running PUBG on a Windows 10 device whether PC or Laptop. Android emulators give you the ability to run multiple variety of game applications that are pre-installed on your Android devices. Using the Android emulator gives you the best opportunity to run all required applications of Windows.
2. Tencent Gaming Buddy: Tencent Gaming Buddy is an Android emulator developed by Tencent to help you comfortably play the international PUBG version for Android, as well as PUBG: Army Attack and PUBG: Exhilarating Battlefield, the two versions for the smartphone of the incredible Player Unknown's Battlegrounds. The Emulator has a fully-featured pack that lets you control PUBG according to your taste, even if you can boost the game according to your system.
3. Cast Mobile Screen on laptop or computer: There are ways that you can connect your mobile device screen to your laptop or computer. There are options you can enable to share your mobile screen to your PC, after that, you have connected that you can play any kind of your mobile games. Or you can even watch the video which is available on your mobile phone.
4. Directly Install the game into your PC: PUBG is having a huge audience due to that they are successfully built out the PUBG PC too. Now it depends on you whether you want to use play PUBG on your mobile or have the PUBG PC to install directly on your PC.
Download and Install PUBG Mobile on Windows on New Emulator
As the above title is mentioned install PUBG on Windows on a new emulator, means that we have sorted out the new emulator without Tencent gaming buddy or game loop. In the below down I will describe the new emulator for you that allows you to install PUBG on that.
What is Bluestacks: BlueStacks is an American technology company that produces the BlueStacks App Player and other cloud-based cross-platform products. The BlueStacks App Player is designed to enable Android applications to run on PCs running Microsoft Windows and Apple's macOS. The company was founded in 2009 by Jay Vaishnav, Suman Saraf, and Rosen Sharma, former CTO at McAfee and a board member of Cloud.com.
Bluestacks is the second next best emulator that has the best quality features that can run all the Android and iOS games. One of the is PUBG that can run PUBG on Windows PC with high quality and best performance.
#Download and Install Bluestacks on Windows
Bluestacks is a completely free and open-source emulator for Windows operating systems. Therefore, here we will use it for installing PUBG Player Unknow Battle Grounds. First of all, you need to download it, for downloading open up your browser, then type Bluestacks and press enter. Once its official website appeared click on that to open.

On the main Bluestacks window click on "Download Bluestacks 4", automatically it will start downloading.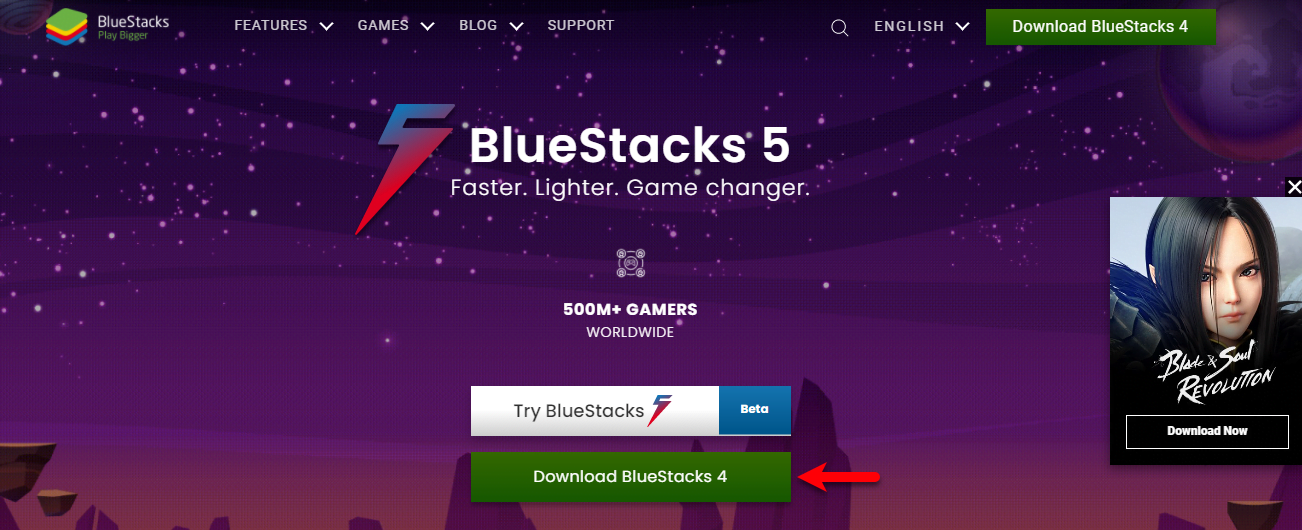 When the Bluestacks successfully downloaded launch the installation, on the welcome wizard click on Install.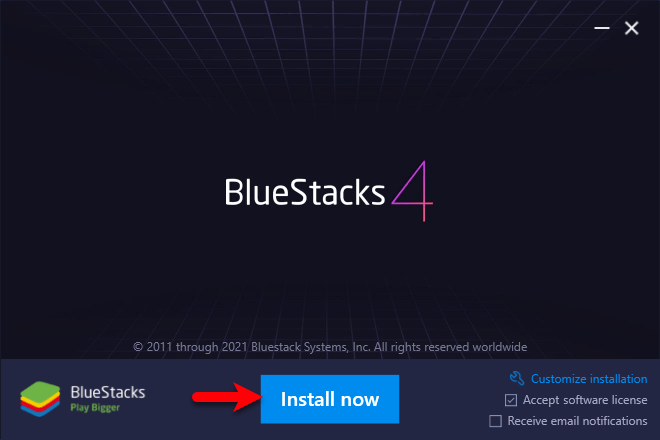 The size of the Bluestacks emulator is 531MB, therefore, it may take some time. Wait until it should be downloaded, when the components downloaded automatically it will start the installation.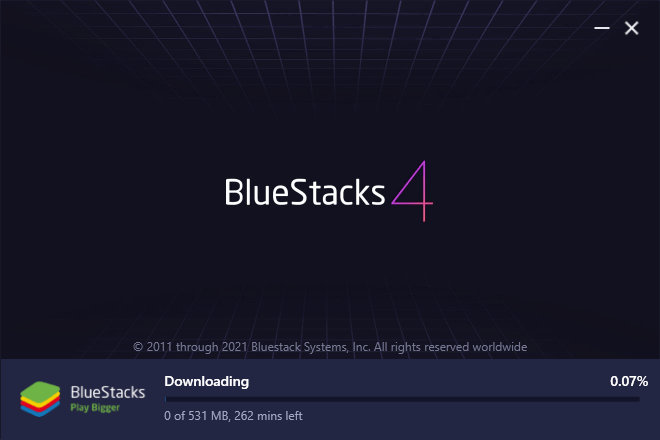 While Bluestacks installed on Windows, the Google Play store will launch on a new tab. You will be required to Sign In with your Google account, for signing in click on Sign In.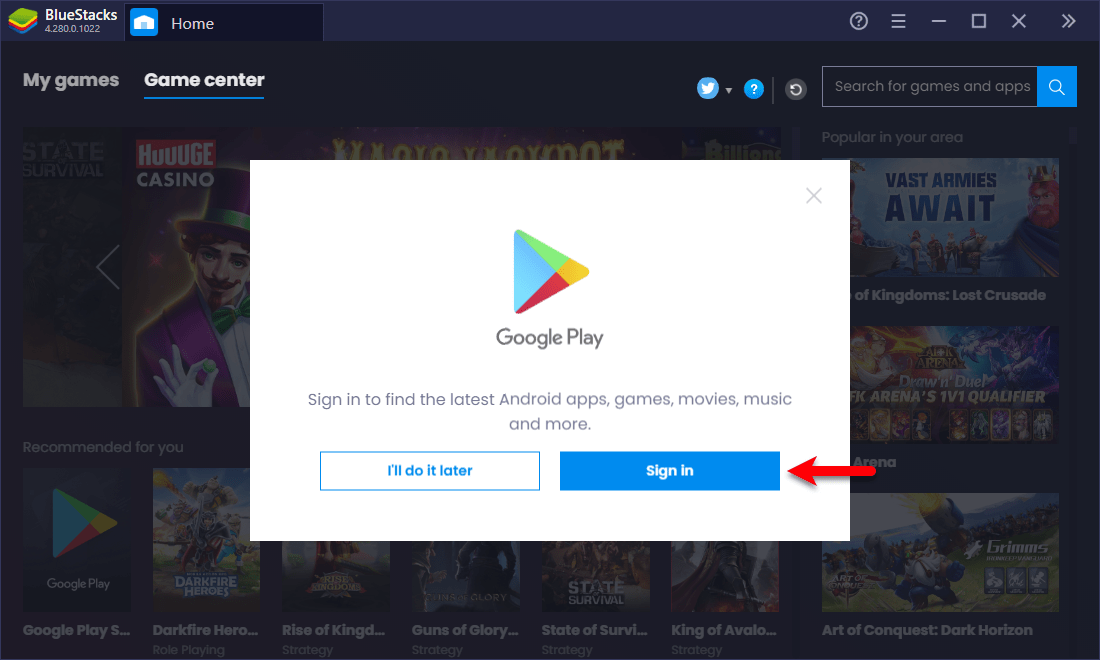 Now again click on Sign in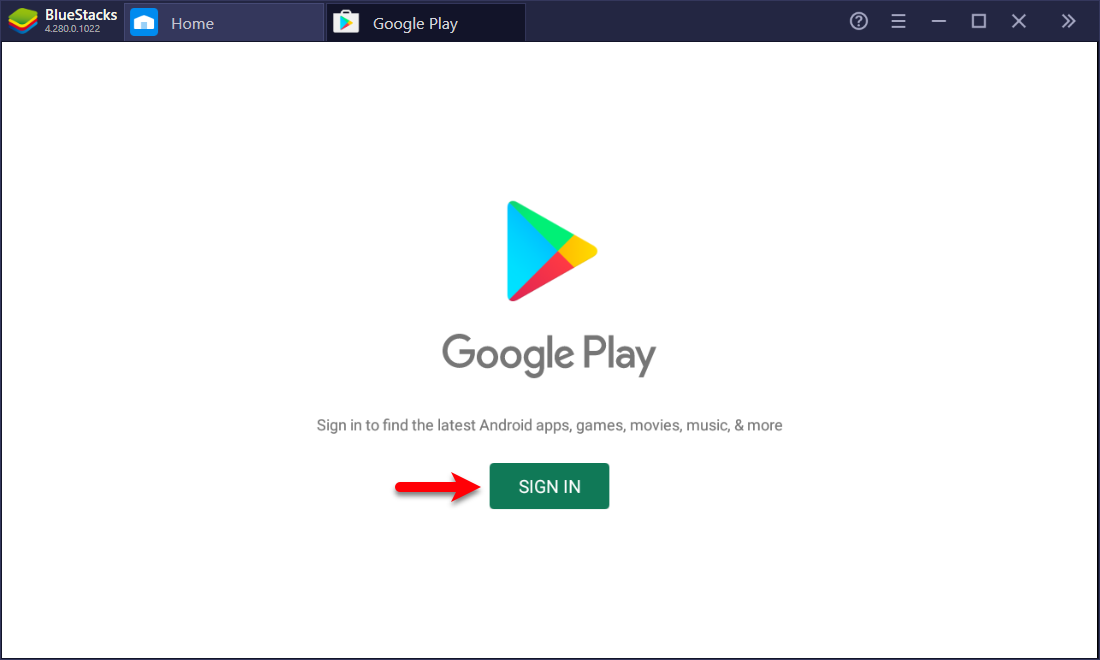 Enter your Google account email address and click next.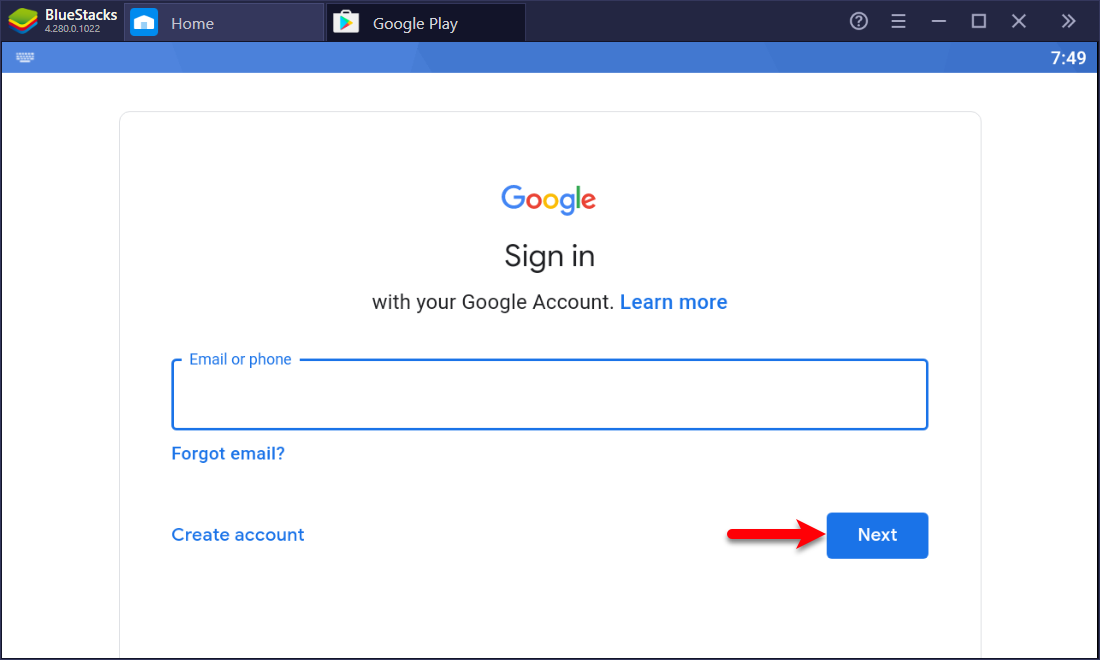 Enter your Google account password and click next.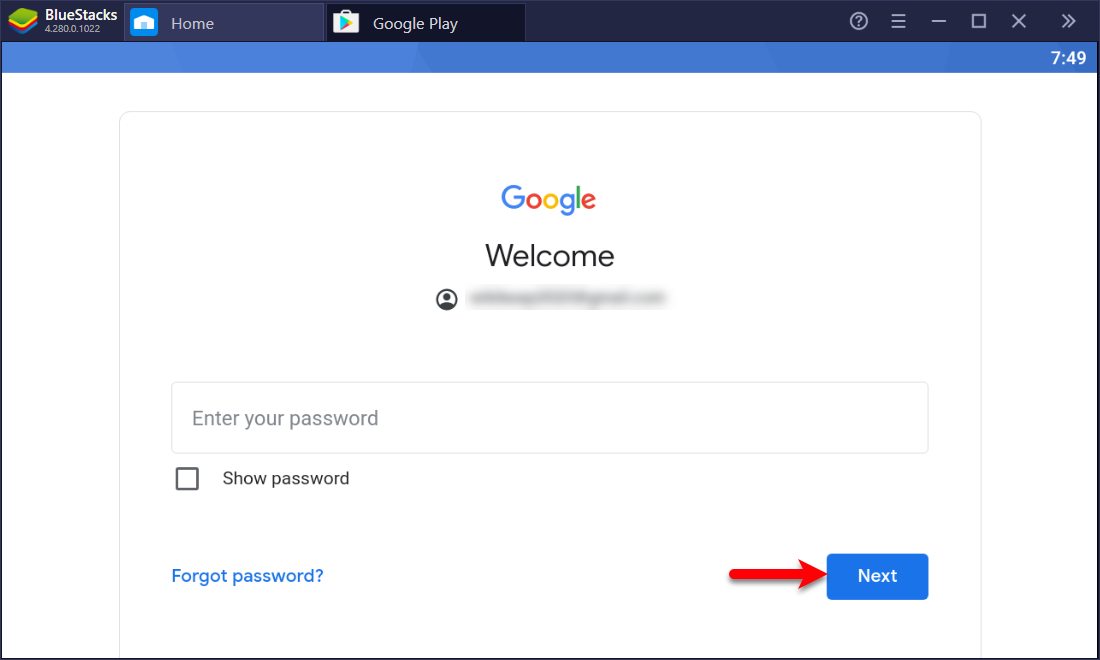 In this step scroll down and click "Yes I'm In".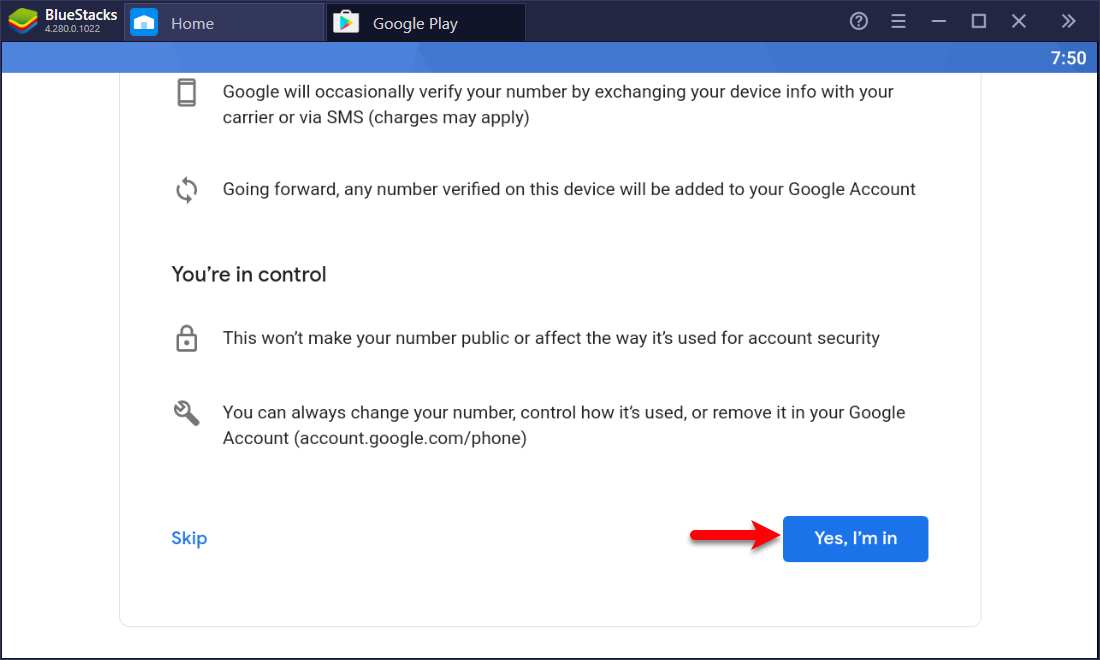 Agree with Google Play terms and services by clicking on I Agree.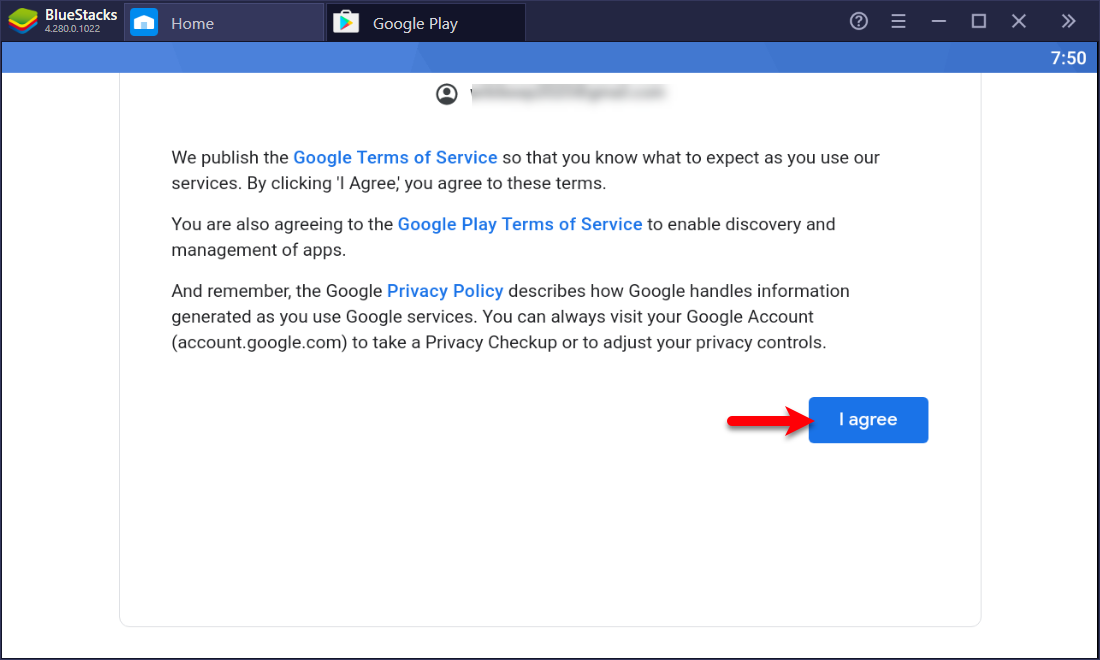 Again scroll down and click Accept.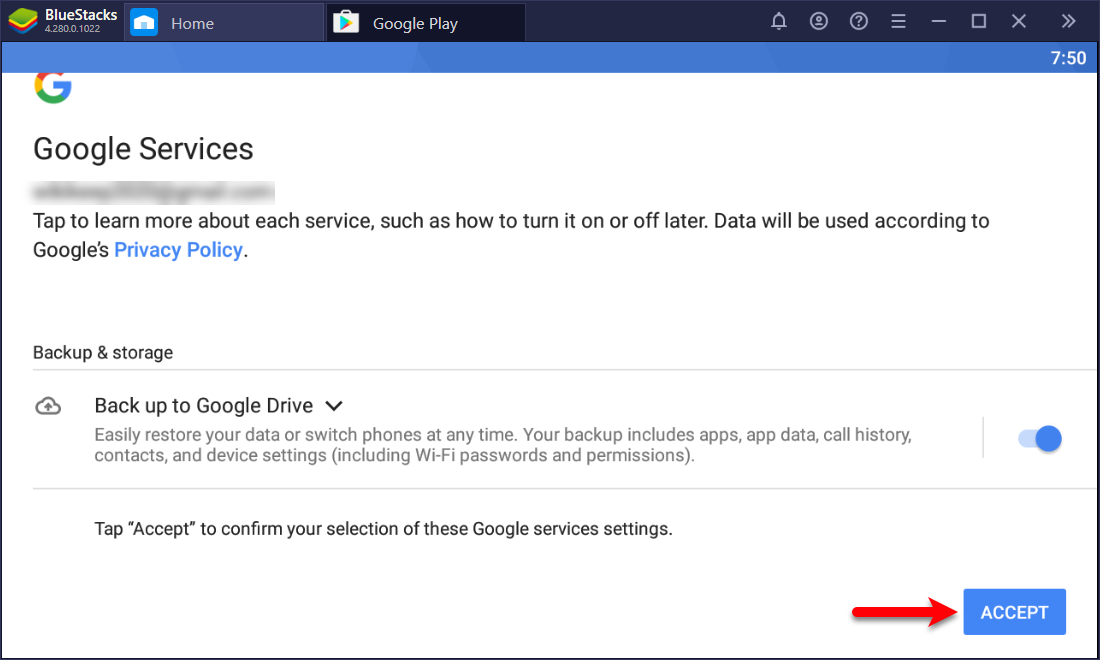 Once the Google Play successfully connected to the Bluestacks emulator click on the search bar and type "PUBG" and press the search button.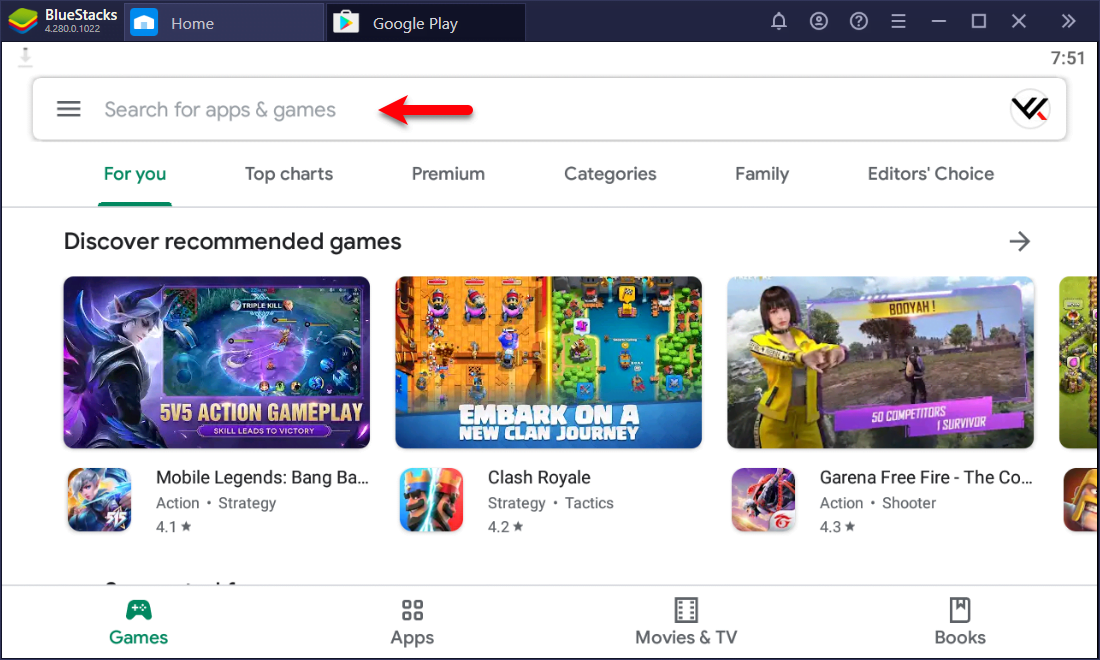 When the PUBG appeared click on Install.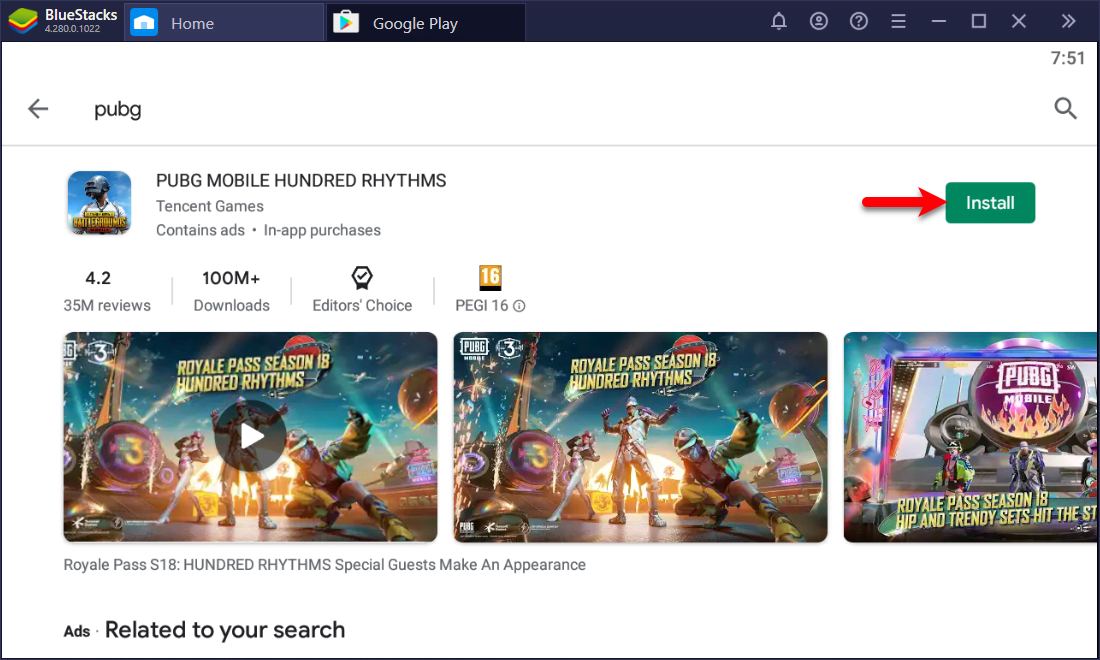 Now, wait until the PUBG should download.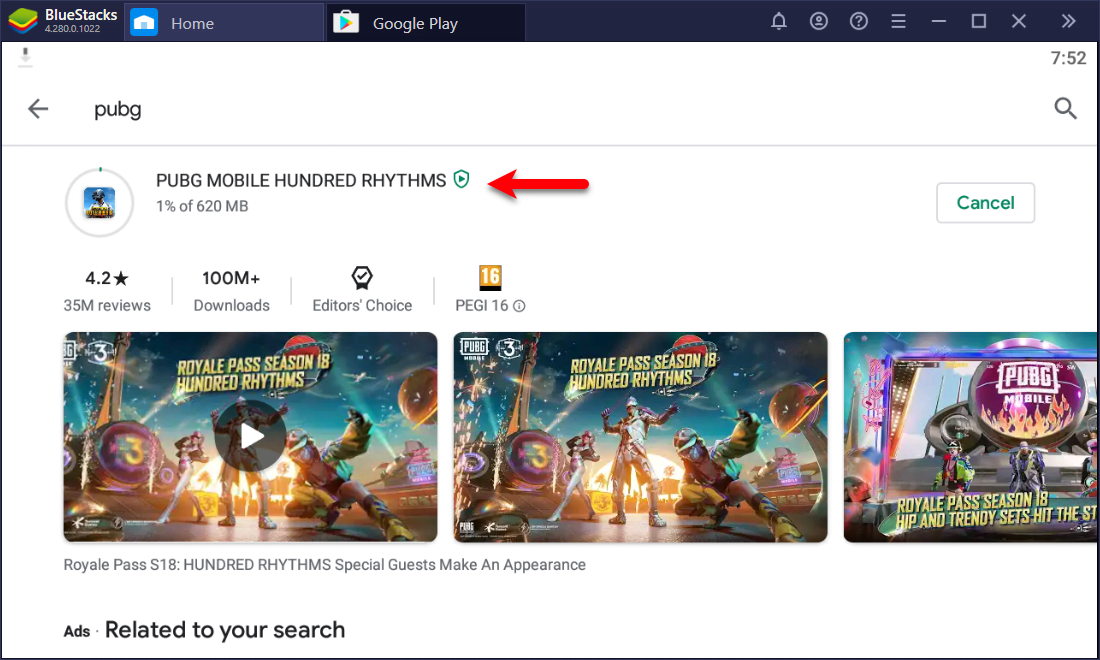 Once the PUBG successfully installed click on Open.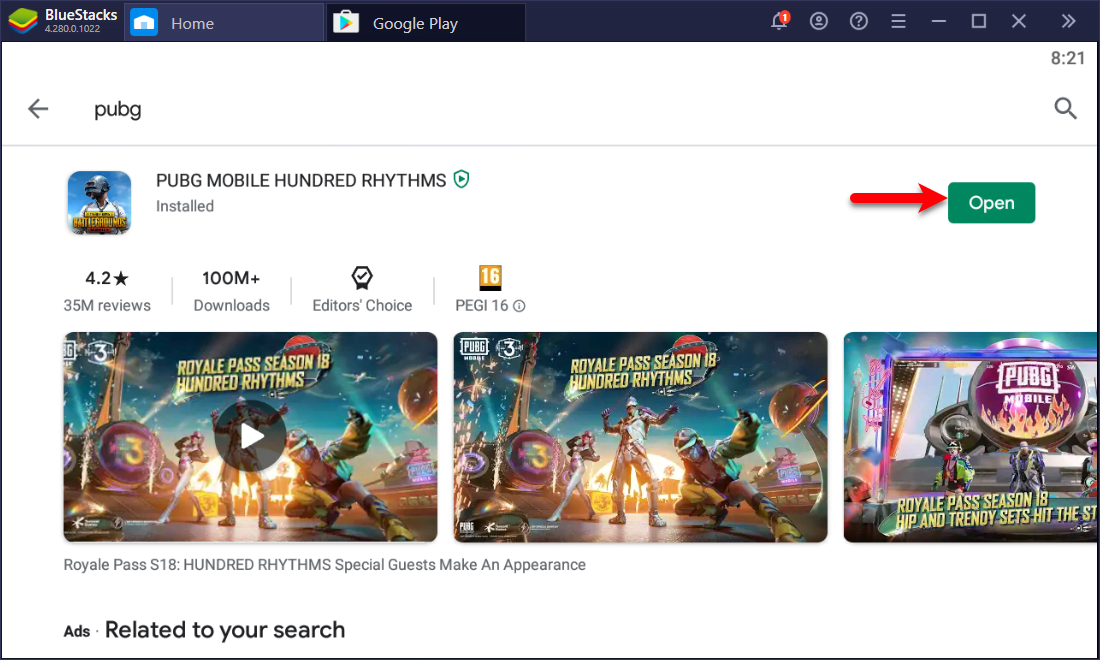 Wait until it should download the resources.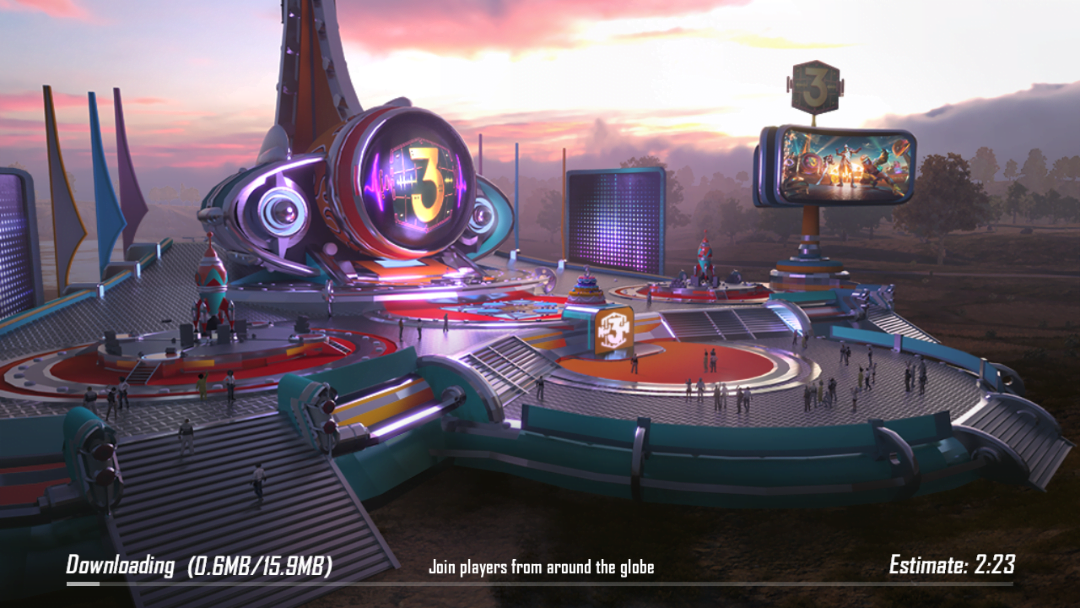 Accept the terms of PUBG by clicking on Accept.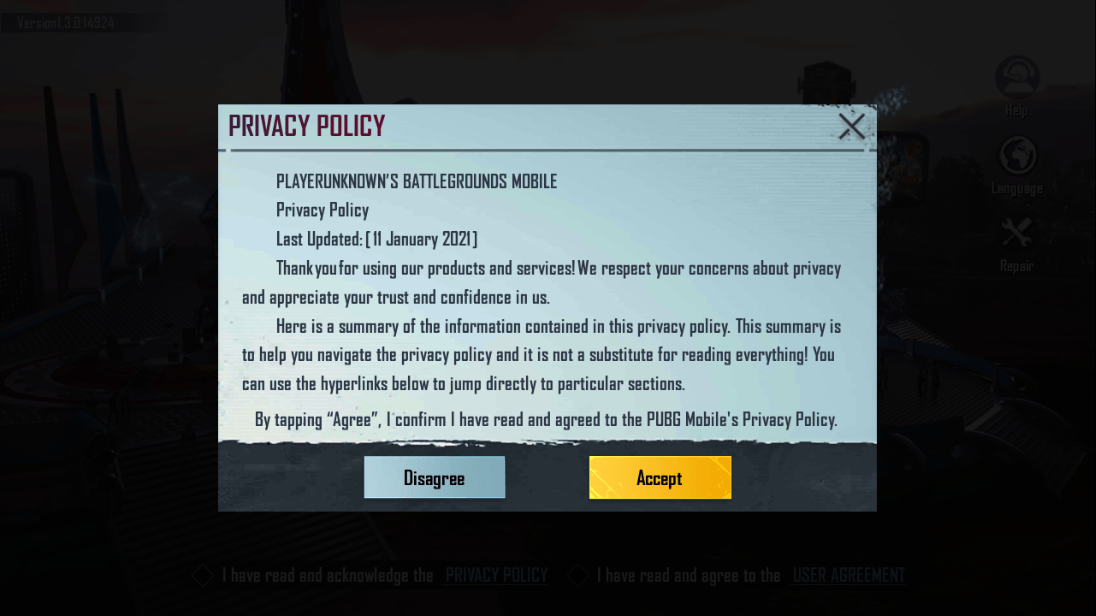 Log in with your email address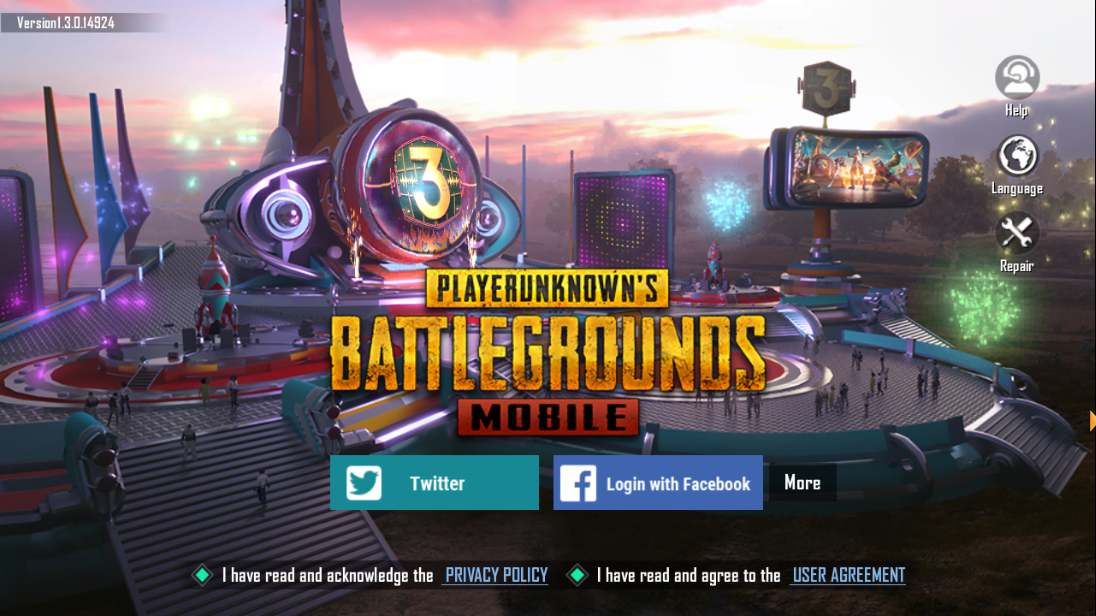 #Conclusion
It was about how to Download and Install PUBG Mobile on Windows on New Emulator. If you faced any kind of problem feel free to share with us via the comment section. Also, if the article was useful also share it with your friends on social media.