Windows 10 is an operating system that has the most incredible features, but there won't be available any VPN extension on the Microsoft Store to protect your privacy. For protecting your online privacy on Windows 10 you need to download and install or set up a VPN (Virtual Private Network). However, the best option to protect your online privacy on Windows 10 is to download and install then set up the VPN on Windows 10 using the Microsoft Store. Setting up a VPN on Windows 10 is pretty much easy if you have used the VPN on the previous Windows versions. Using the VPN is the best way to protect your online privacy and using its extra features from Ad-Blocking and automatically selecting the fastest internet connection location.
What is VPN? A virtual private network (VPN) provides privacy, anonymity, and security to users by creating a private network connection across a public network connection. VPNs can be used in combination with proxy servers, and overlay networks.
Whenever you want to use a different IP address that the second person should not detect your location is the best option to use a VPN (Virtual Private Network). In this case, the VPN is a sensitive app that allows you to secure your important information.
There are a variety of VPN applications that available in the market which has separately its own individual features. But we have listed the best VPN which you can see in the below down list.
ExpressVPN
SurfShark
NordVPN
ProtonVPN
IPVanish
Download and Install Free VPN on Windows 10
As you are checking out the above title actually the VPN which I want to use is not free on its official site. But you can test it for free only for 30 Days. After the 30 days completed automatically, it will required you to upgrade its package. However, most of the VPNs are having this process, but through this guide, you will learn how to download and install ExpressVPN on Windows 10.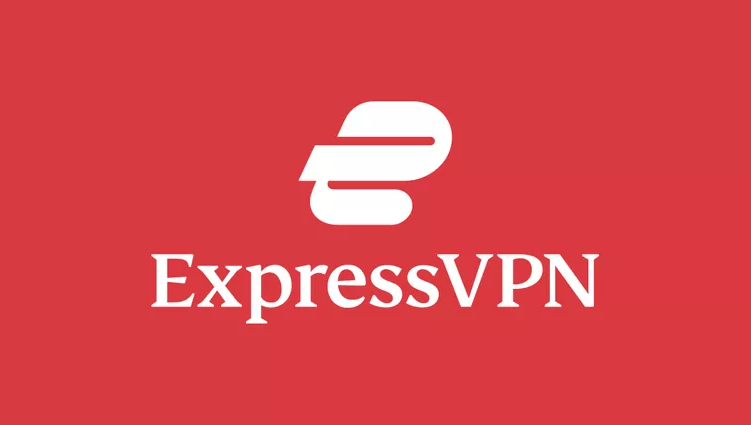 Number of IP Addresses: 30,000
Number of Servers: 3,00-Plus in 160 locations
Number of Simultaneous connections: 5
Country/Jurisdiction: British Virgin Islands
94-Plus Countries
3-Month free with 1-Year Plan
ExpressVPN is one of the trusted Virtual Private Networks that tells us its network powered by TrustedServer technology. In this case, while using ExpressVPN on your mobile device or computer device after connecting to another IP address it will never mention your own IP Address. Also, in the privacy world the ExpressVPN has a strong track record.
Since 2009 the ExpressVPN is having its service and providing the best service worldwide around 94 countries with the best VPN protection. Its basic plans start at less than $7 a month, which includes three months free.
The Express VPN Plans start from $6.67 you can check all its plans by clicking on the ExpressVPN link.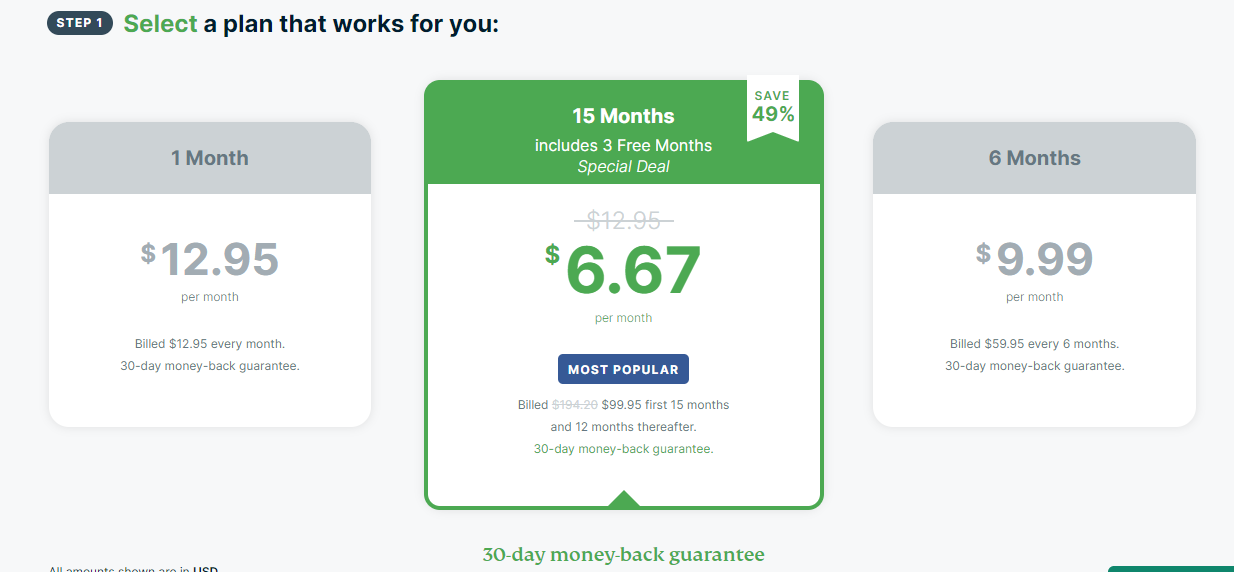 After purchasing the complete plan of ExpressVPN you will be able to have the following features. After activating it, it will protect your Desktop, TV, Routers, Browser, Gaming, Mobile.
#Download and Install ExpressVPN on Windows
For downloading ExpressVPN navigate to your browser and open it, once it opened type (ExpressVPN) and press enter key to load. While the ExpressVPN searched click on its link to proceed to the next window.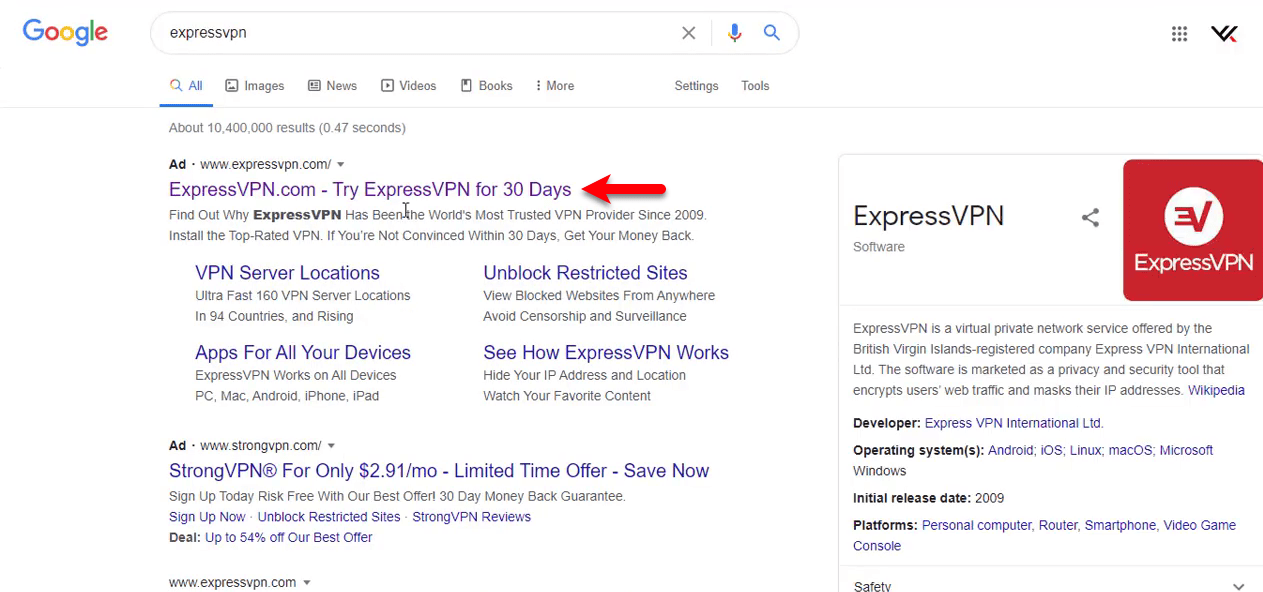 When the next window pop-up click on Get ExpressVPN.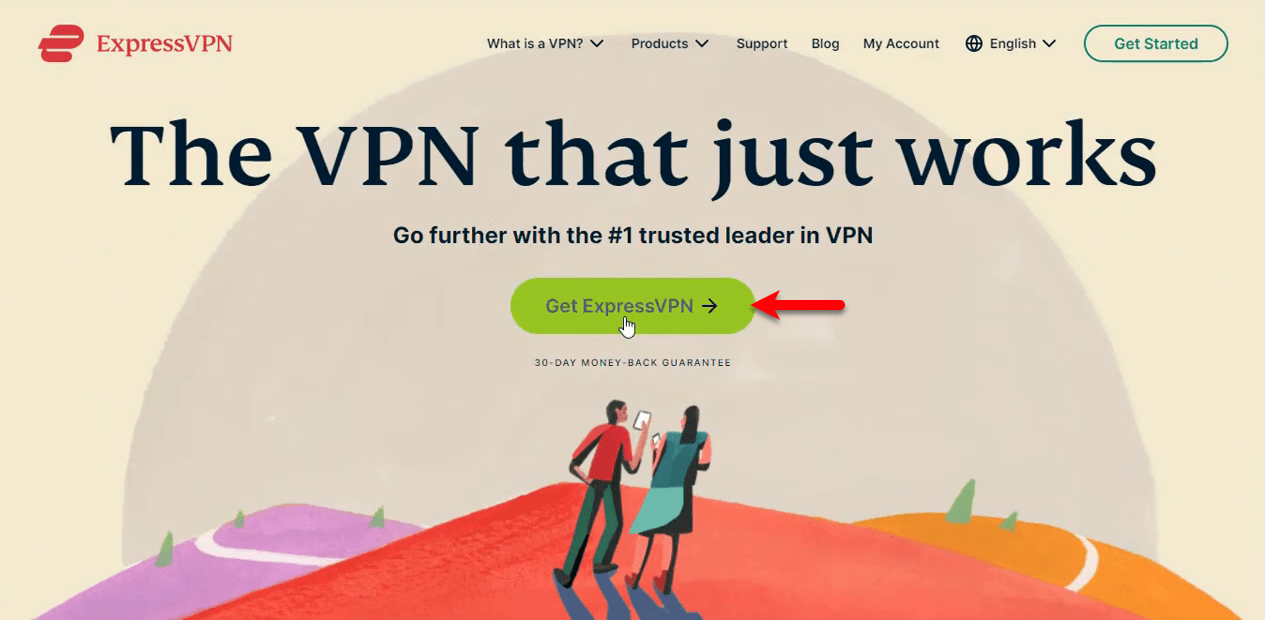 If you want to purchase any plan then pick up the plan and purchase it.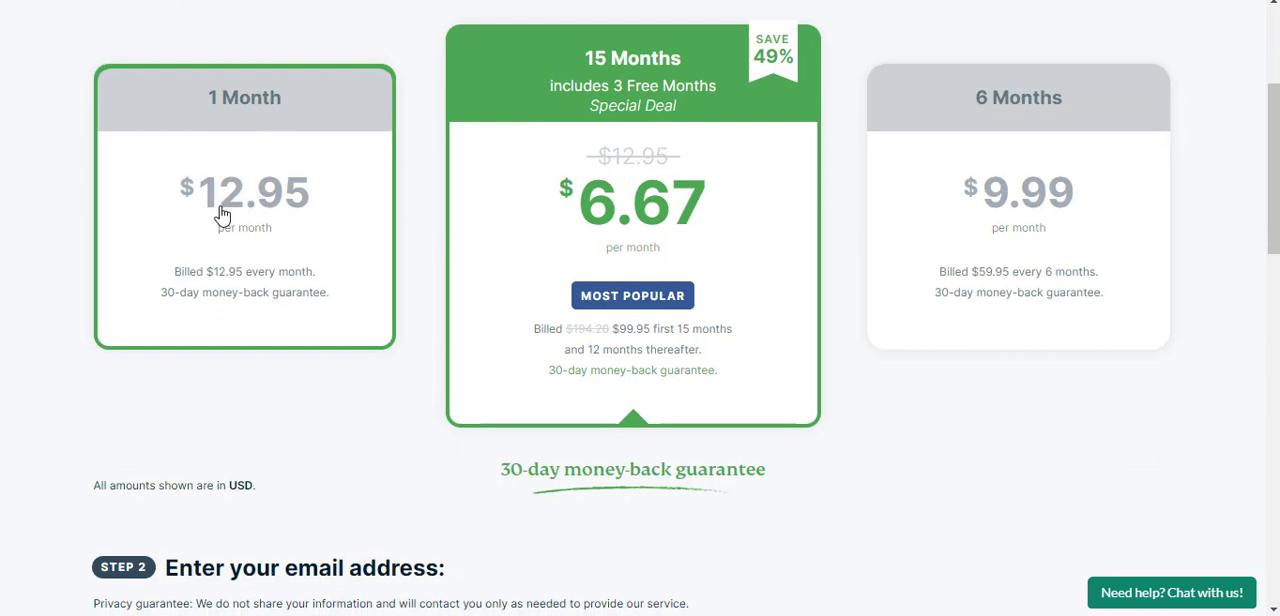 If you don't want to purchase its plan then easily scroll down and press on download button.

When the ExpressVPN successfully downloaded launch its installation and wait until it should be installed on your PC.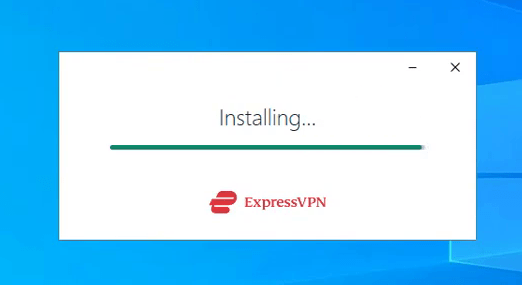 Once the ExpressVPN installed launch it, and click on the Sign-in option.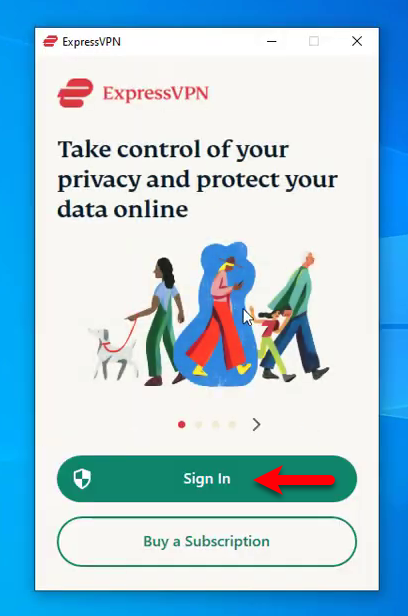 If you have purchased its plan then you will have its activation code, so enter its activation and press continue. Also, if you didn't purchase it then click on (Sign in with email Sign-In Link), to use for 30-days.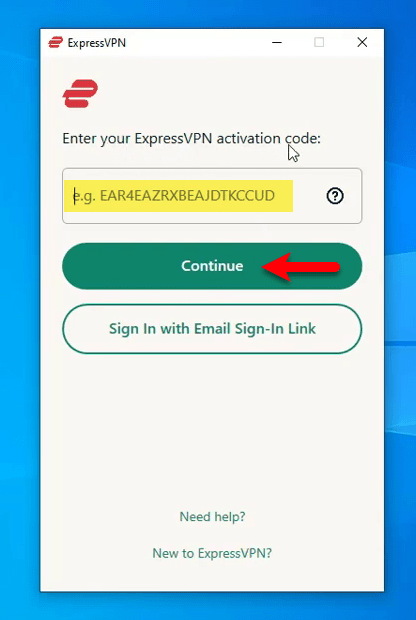 Once the ExpressVPN activated click on OK to go on.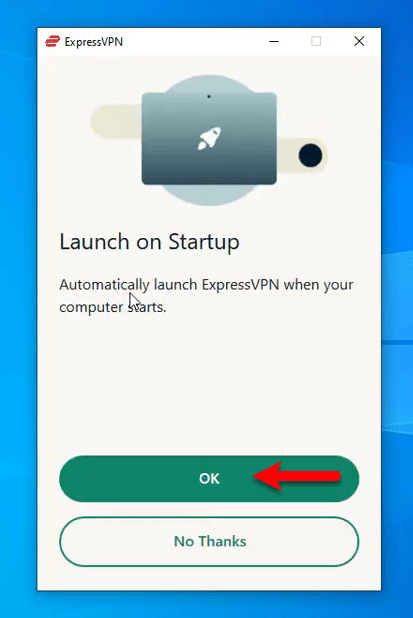 Select your location and click on Connect option.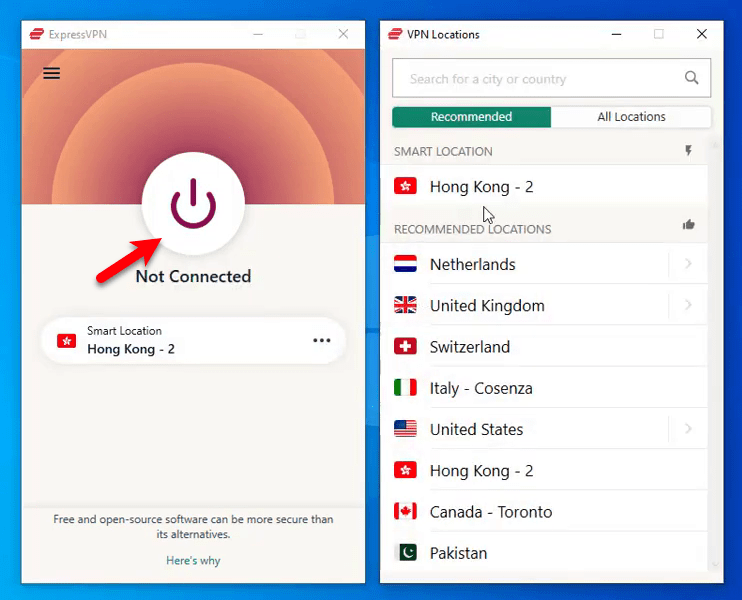 And ExpressVPN is successfully connected to Windows with the selected location.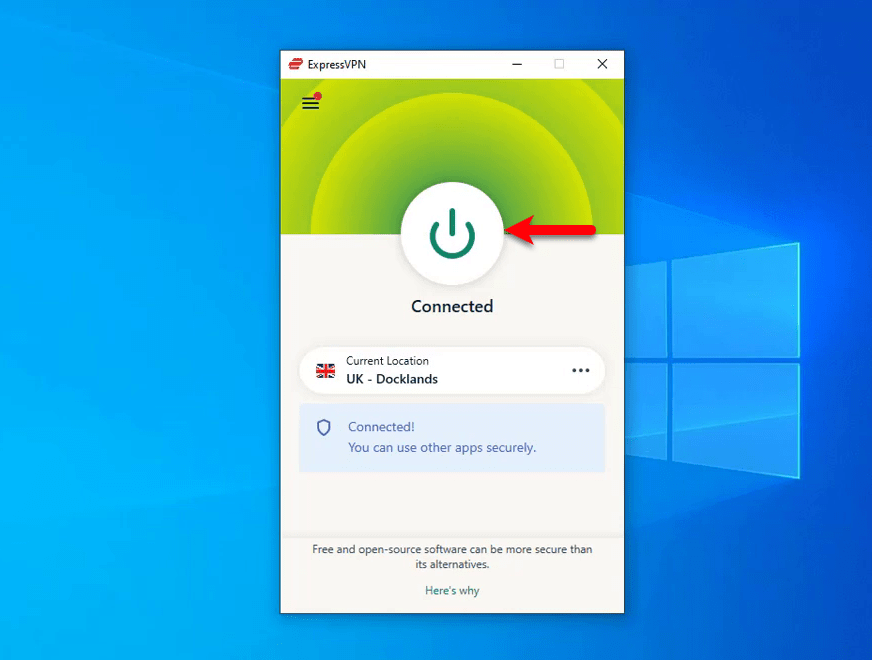 Related
#Conclusion
It was about how to download and install a free VPN on Windows 10, if you faced any kind of problem feel free to contact us via the comment section. Also, check out the below-down article.