Windows 10 is the operating system that offers the users to connect their Android, iPhone, and iPad devices using it's internal features. Microsoft launched the feature named "Connect" as a part of the right-handed corner tab of the Windows. Most of the users successfully done, and get connected there devices to Windows 10 operating system using a WiFi network, or USB cable.
On the other hand, there are a bunch of third-party software that gives you the ability to connect your Android, iPhone, and iPad device to Windows 10 home. Or simply you can say how to screen mirror your phone to Windows 10 PC operating system.
Windows 10 now offer and gives you the ability to mirror your screen to any dongle or device. This feature of Windows 10 is popular and compatible since 2015. Microsoft Windows 10 now lets your computer to become a wireless receiving single from Android, iPhone, tablet, or other Windows 10 machine.
What is APowerMirror? ApowerMirror is a desktop program that can mirror the screen of Android and iOS devices to PC seamlessly.
With it, you can stream videos, photos, and other media files from a cell phone to a larger screen, providing you with amazing visual effects. It's also helpful if you want to introduce your demo app to the audience. You can choose to view them either on a regular or full-screen size.
Screen Mirror Your Phone to your Windows 10 PC
For screen mirroring, we need a third-party software called Apowermirror that you can get it from the internet. The Apowermirror has a bunch of best features, that completely gives you the ability to screen mirror your all phone device screen to the Windows 10 PC window. Using the Apowermirros application you can connect your Android, iOS, and other devices to Windows 10 PC.
Apowermirror is having two different versions for Windows and macOS. If you are a macOS user then easily head over to the Apowermirror official website, download from there and install on your macOS operating system and connect your phone device there. Usually, Apowermirror having two other versions, one is paid one is a non-paid version. The paid version is you can use the Apowermirror application on Windows or macOS without the watermark. But using the non-paid or trial version, after displaying your phone screen the watermark will appear on the screen. So, now it depends on you whether you prefer the paid version or non-paid version.
Step 1. Install Apowermirror on Windows PC
Firstly, you need to download Apowermirror on your iPhone, or Android PC. To get started navigate to browser click on that to open. Once it opened type "Apowermirror" on the search bar and press enter. From the official home page click on the download button.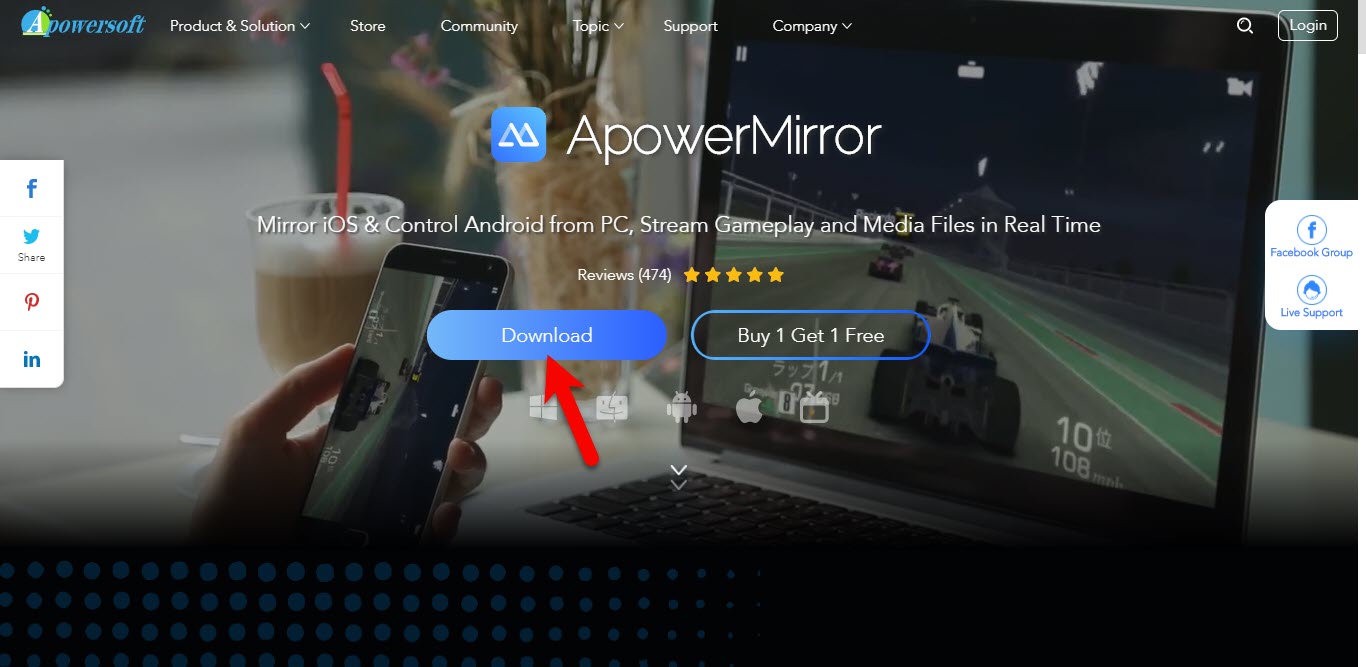 When the application has downloaded, on the welcome wizard select your language and click install now.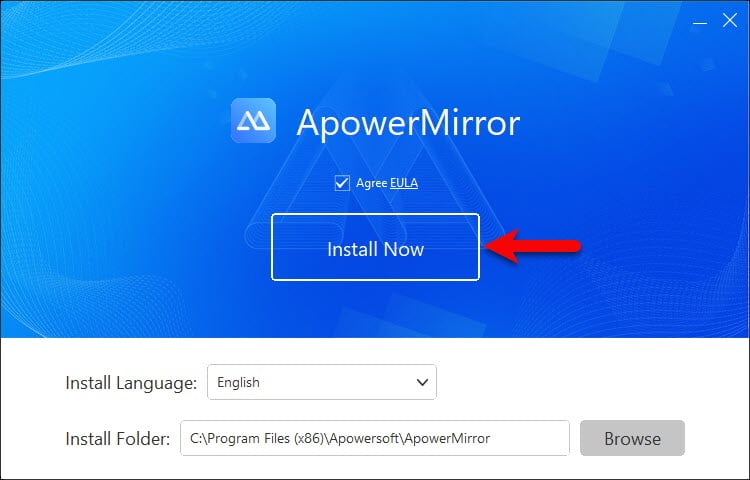 Wait for the installation process it may cover sometime, once the installation completed click on open now.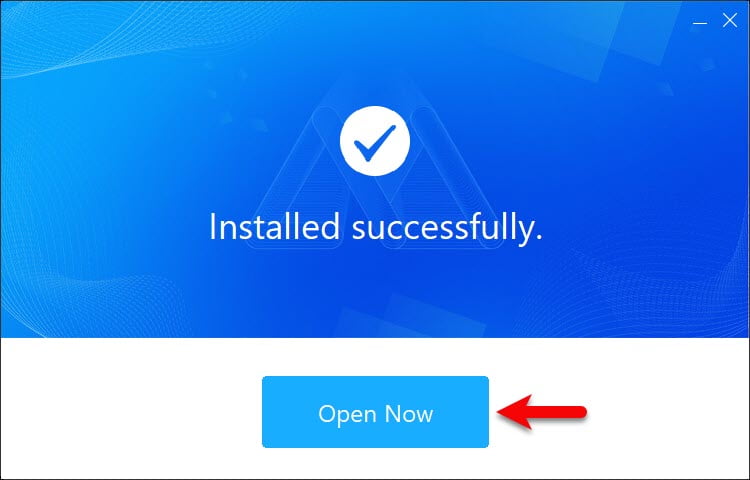 When the Apowermirror application launched select your device. As I am using an Android phone, so I will select Android, but you can connect iOS and TV also.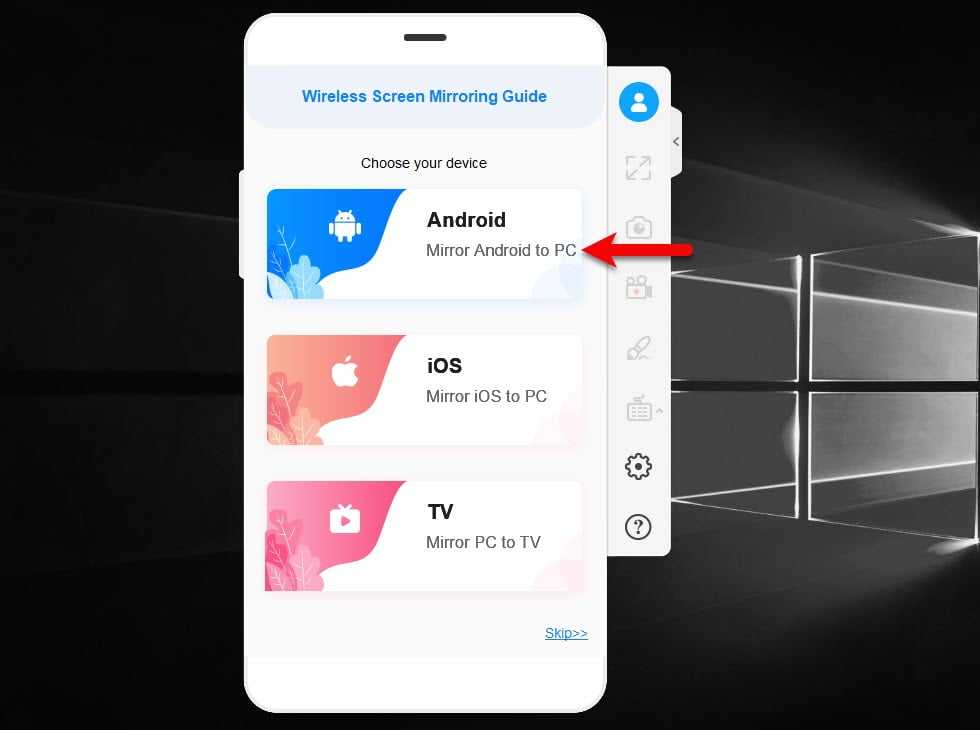 Here it will recommend you to install Apowermirror on your phone device too, if you have installed that so click on Installed, next option.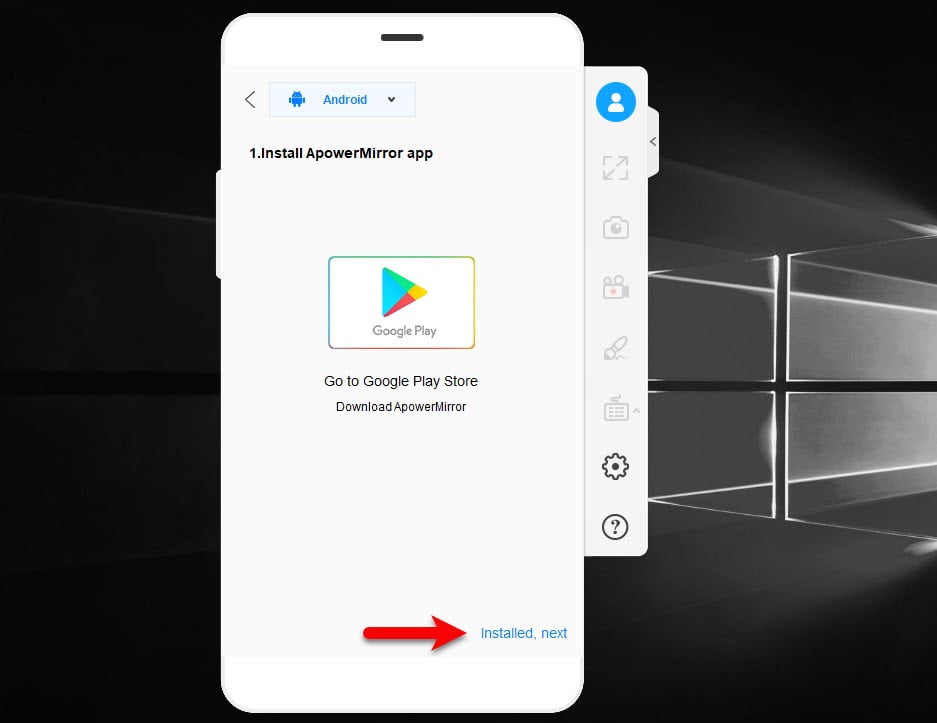 Note: You can connect to your phone screen to Windows PC via the WiFi network or USB cable.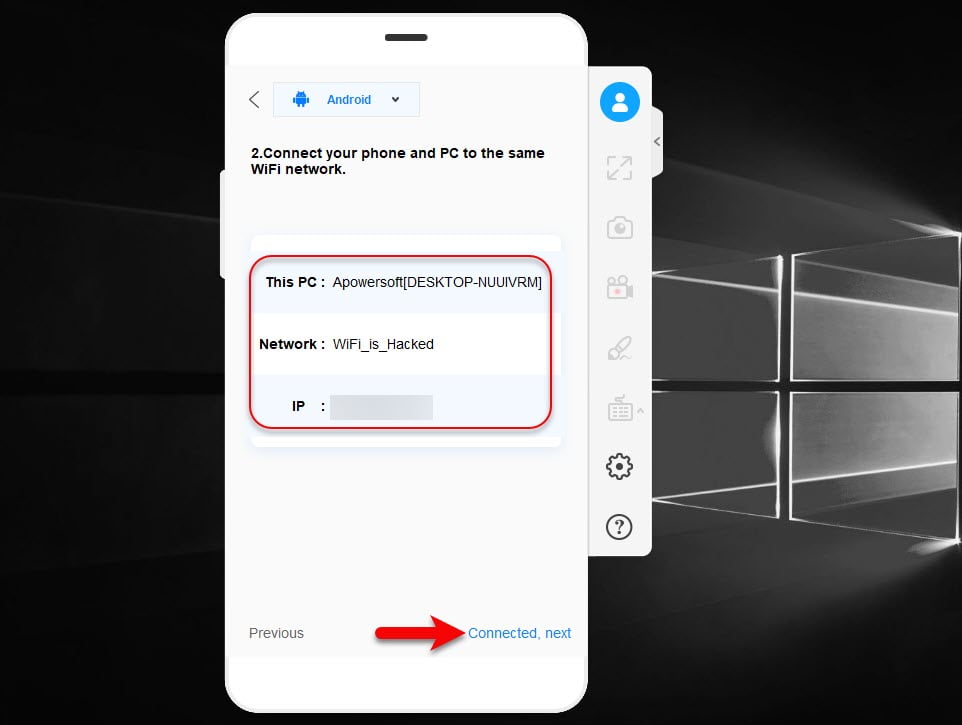 Click on the mirror button to enter the main entrance.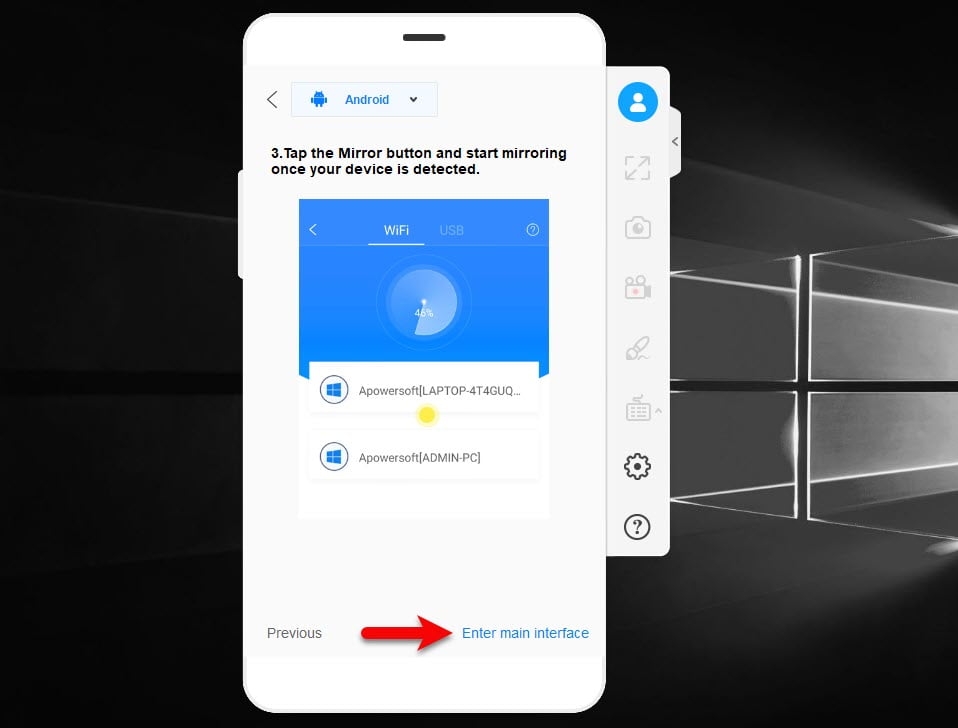 Now open up your phone device click on mirro button and select PIN. Then enter the PIN code from the Apowermirror on Windows 10 to your phone device for the connectivity.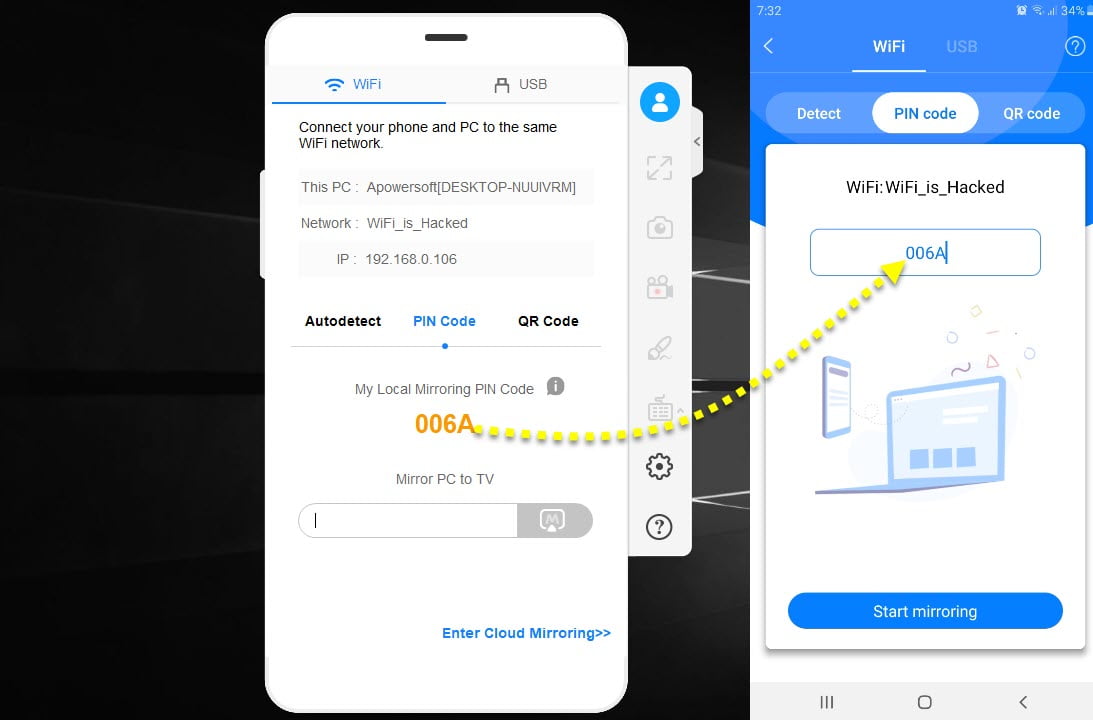 Step 2. Install Apowermirror on Your Phone
Once the Apowermirror successfully installed on your Windows 10 PC. Now navigate to your phone device, open up the Play Store, on the search type Apowermirror and click continue. Then click on the Install option.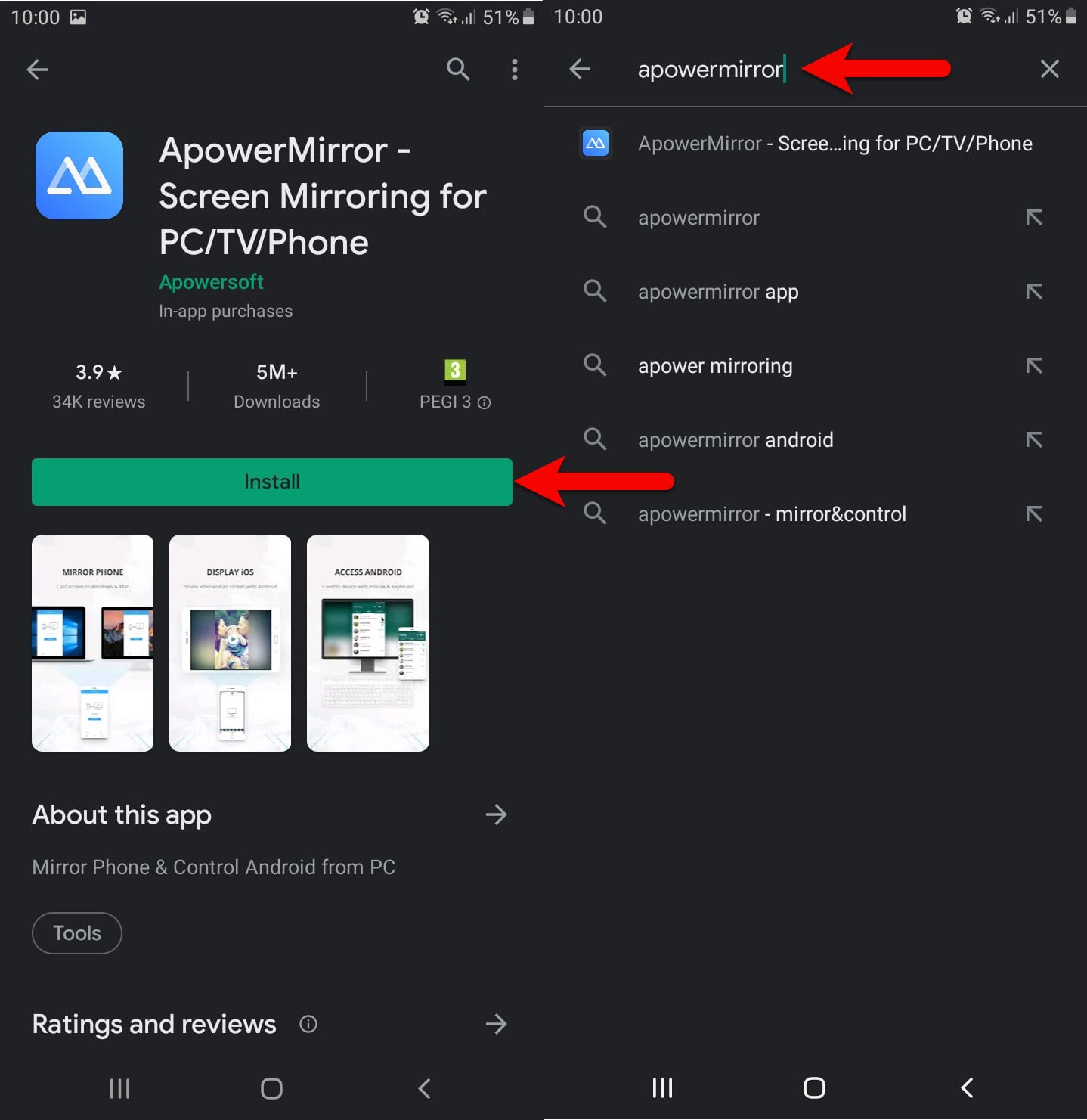 Wait for the installation until it should be completed, when the installation completed click on open.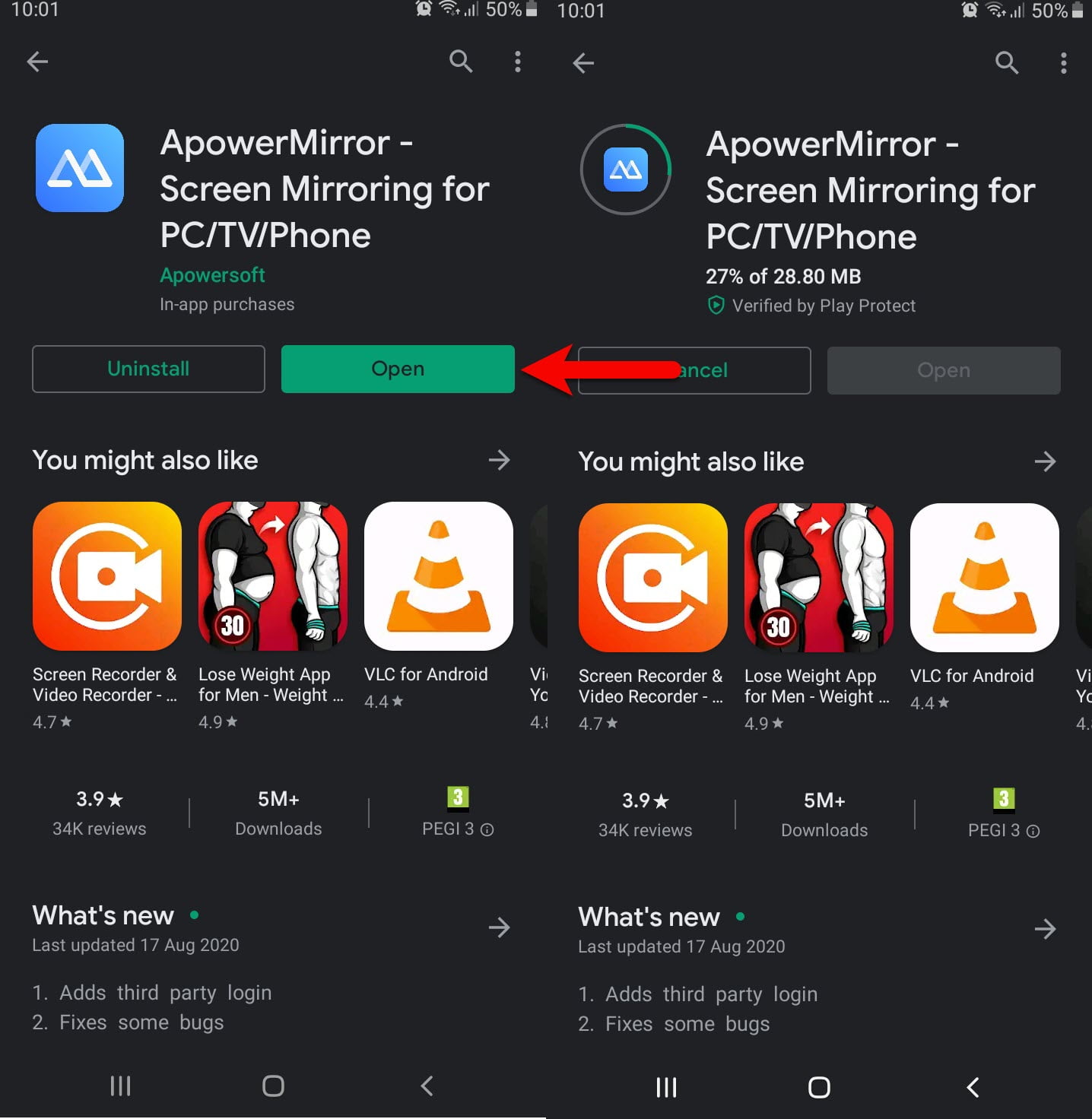 Click allow option, then click continue for the permission.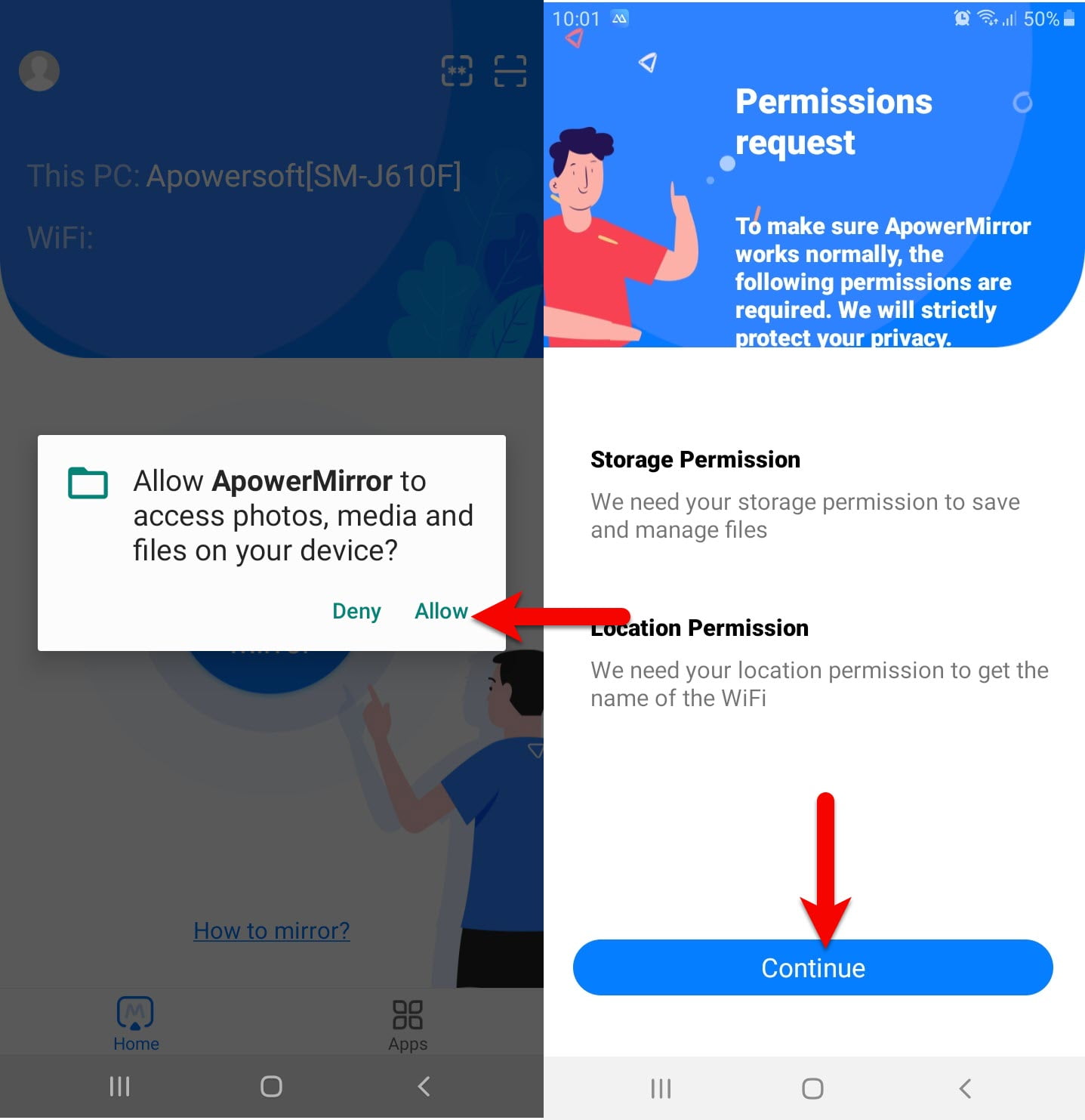 Once your phone device peared with Windows 10, click on start now option.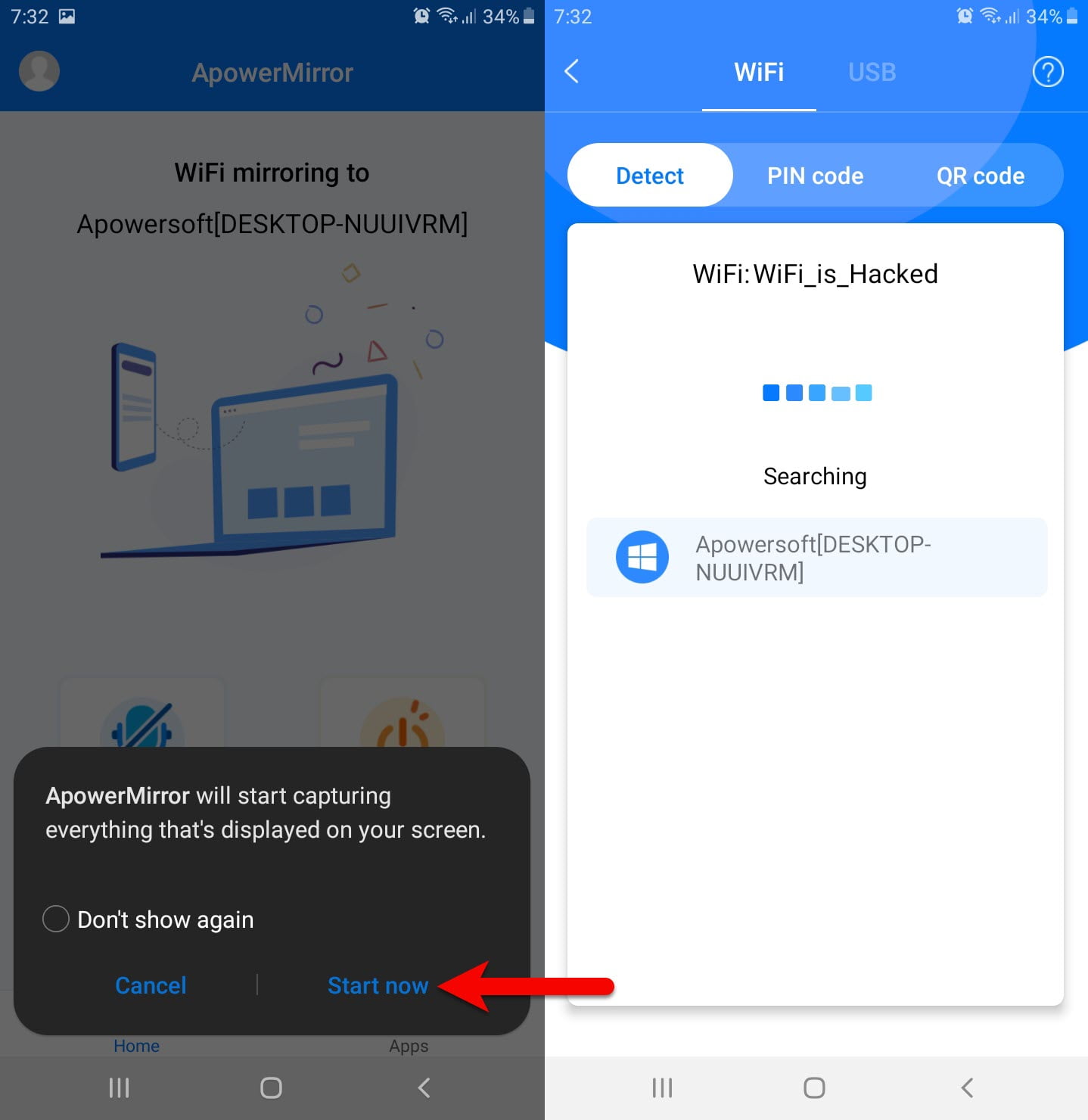 And now your phone is being screen mirrored to Windows 10 PC, the activity that you are doing on your phone device will be displayed on Windows 10 PC window.