Every update of Apple to the macOS operating system doesn't look pretty well, but the macOS Big Sur is having each and everything according to the expectation of the users. Always, users are expecting something different, and finally macOS Big Sur is being inspired by iOS 14, and iPadOS 14 features. Not only there are a bunch of features introduced for macOS Big Sur and changes unveiled for Mac with Intel-Based Processor. But there are entire look that no one didn't believe after its release.
Apple has gone very well which comes for a huge update for its operating system. The latest update for macOS Big Sur with 11.0 isn't good enough? update of macOS Big Sur operating system is totally to the point enough. As now it's Public Beta time most of the users have faced lots of bugs issues, as the developer spent about one month exploring a bunch of issues in the operating system.
Overhaul, every part of the macOS Big Sur operating system much interesting and has lots of changes event to every small part of macOS Big Sur. All tweaks are much different as we have experienced this in macOS Catalina.
Unfortunately, there are some critical errors in macOS Big Sur 11.0 Public Beta that people are facing nowadays. Like some of them are complaining about macOS Big Sur Bluetooth and WiFi issue on macOS Big Sur on Intel Processor. Or some of them are facing the Sound issue, or they are facing the Intel UHD graphic 630 on macOS Big Sur error.
Newly, we have faced an error after installing Adobe products on macOS Big Sur on AMD Ryzan PC. While launching the Adobe products on macOS Big Sur there is a critical issues that won't allow to completely open any Adobe products. The error is "Adobe Photoshop 2020 quit unexpectedly" please reopen the product again. But we have figured out the solution how to fix Adobe Crash on macOS Big Sur on AMD Ryzen PC.

Fix Adobe Crash on macOS Big Sur on AMD Ryzen PC
Before starting the process, to check the further details of your AMD PC. Head over to search spotlight and type terminal then press enter to open it.

When the terminal opened apply the below commands to show up your PC details.
sysctl -n machdep.cpu.brand_string
To fix the Adobe crush error on macOS Big Sur open up the terminal. When the terminal opened, apply the below commands. For the confirmation enter your password and press enter.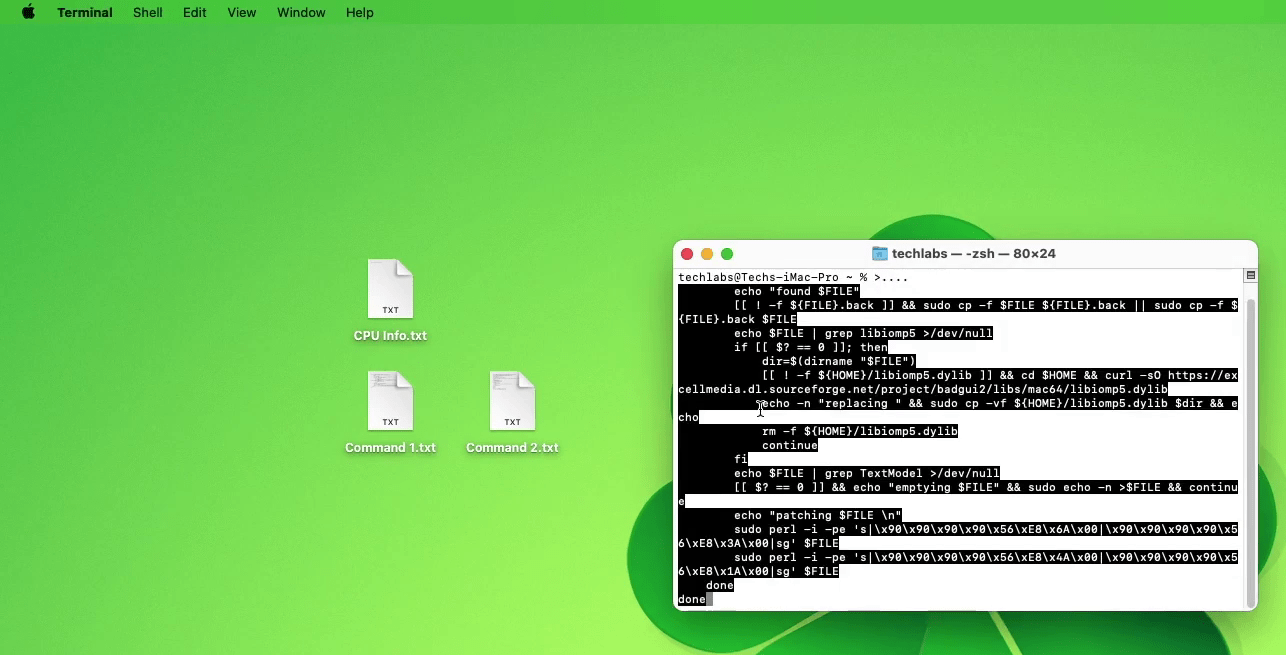 After the first commands is executed, copy and paste the below second command and press enter key to proceed.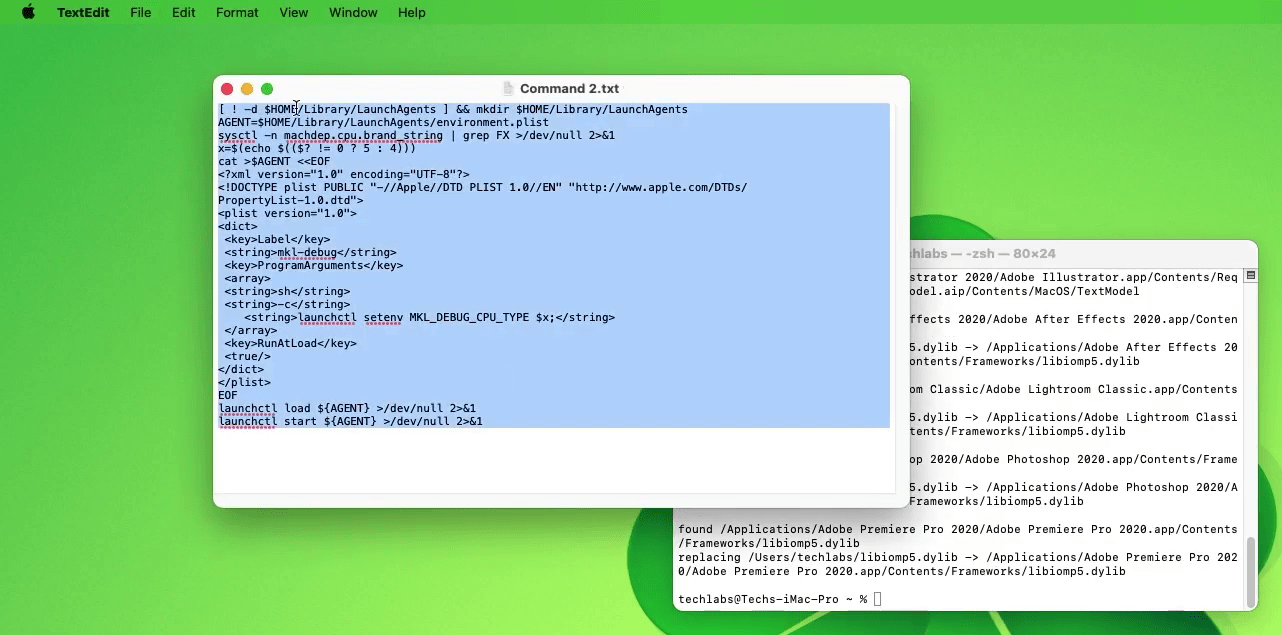 When the commands successfully applied Quit the terminal.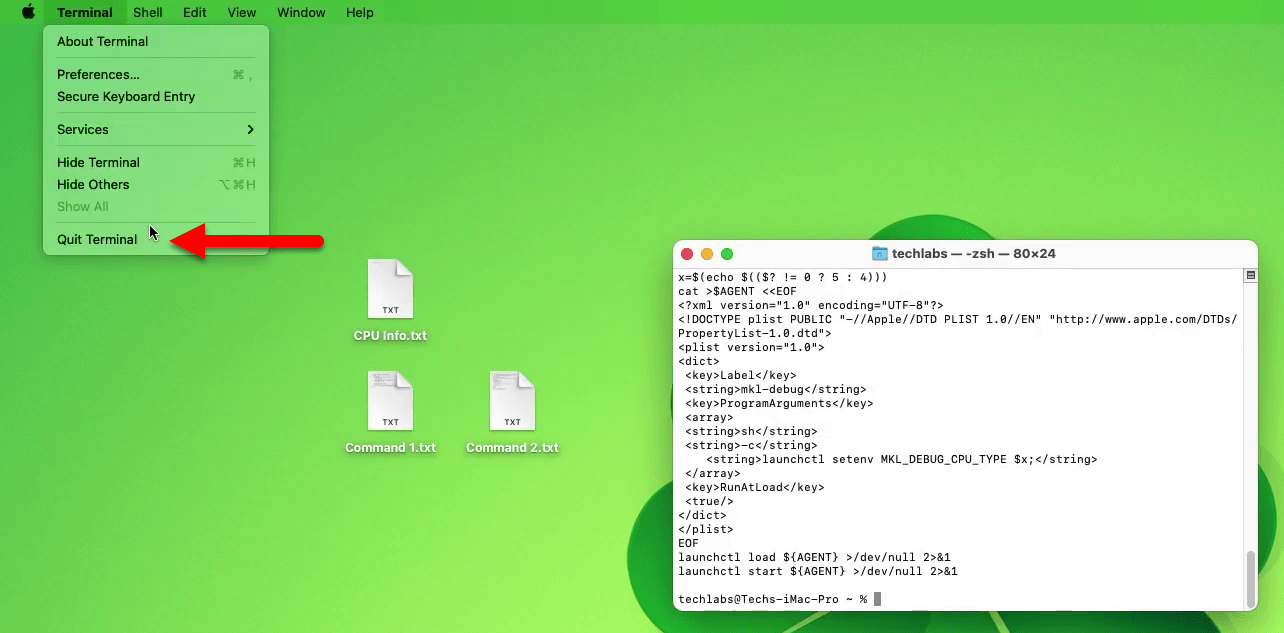 If you faced any kind of problem use the below down comment section.