Every year Apple releasing a new operating system for its users. And yesterday on 22nd June, 2020 Apple released the newest operating system "macOS Big Sur", this operating system has been announced at the Apple Keynote event at WWDC20 "Worldwide Developer Conference". It brings some interesting improvements to the operating system, alongside with the stability improvements. macOS Big Sur follows macOS Catalina, and macOS Catalina has minor improvements after macOS Mojave. The newest Apple operating system has many improvements this year.
Apple finally migrate to the ARM processor, Apple-designed Silicon this year. The Silicon has been rumored this year, but this designed alongside the macOS Catalyst. This feature will help the users to support every iOS and iPad app to the Mac operating system. In macOS Big Sur Apple brought lots of changes to its native macOS Apps. The new-look of macOS Apps are Messages, Mial, Photos, Calendar, and Finder, the design is much better and beautiful.
As users expected finally we see lots of changes improvements to new operating system macOS Big Sur. And the more you see changes in iOS, with macOS Big Sur brings lots of new widget features, that features get with iOS 14, and iPadOS 14. The new macOS Big Sur will complete your whole experience overall.
We didn't know about the release of macOS Big Sur or macOS 11. But according to the Apple Inc schedule we pretty sure, that what should be next operating system of Apple. The full version of macOS Big Sur will release in September or October of this year. But if you want to check out the operating system over ahead to the developers beta today, remember that it won't free for you.
Apple Released macOS 11 Big Sur Newest Operating system at WWDC 2020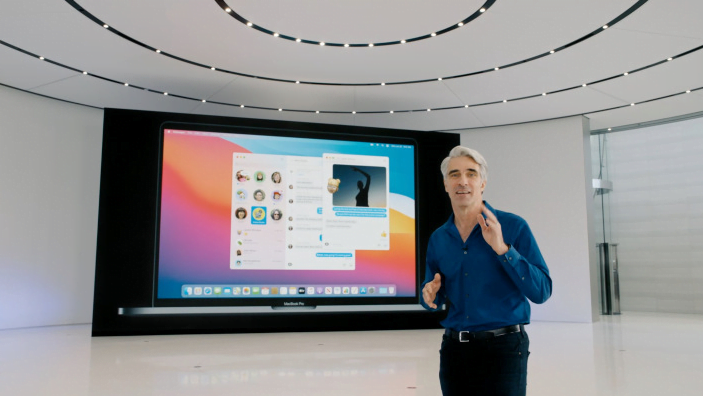 The latest operating system of Apple macOS Big Sur kicked out yesterday at WWDC 2020 22nd June, 2020. But we don't have the idea about the general public will exist to download and install our Macs. Usually, Apple releases its software, iOS, iPadOS, or macOS every year at the same time. But they release with a beta version in order to have some feedback about its internal issues such as unknown bugs, or Security performance issues. But again it's reasonable that Apple macOS 11 Big Sur will be released this in September or October 2020. Even we don't know about its actual release, but according to its past releases we jump to September and October months.
macOS 11 Big Sur System Compatibility
For running macOS 11 Big Sur public version on your Mac that will be available in your hand later this year. You have to know the compatibility of your Macs in order to run it. Unfortunately or fortunately Apple macOS 11 operating system requirements gone up. Check out the below Macs that are noticed by Apple Keynote, which are compatible with macOS 11 Big Sur.
12-inch MacBook 2015 and Later
MacBook Air 2013 and later
MacBook Pro Late 2013 or later
Mac Mini 2014 or later
iMac 2014 or later
iMac Pro all models
Mac Pro 2013 or later
This year Apple Inc decided to choose Big Sur for macOS 11, the Big Sur is much liked unincorporated place located in Northern California America.
Latest Features of macOS 11 Big Sur that announced at WWDC
Safari: The safari is being improved in macOS 11, the basic improvement is that it made it more faster. Now it can load the web pages up to %50 faster than Google Chrome. Alongside, more privacy improvements and battery saver consumption. The new Safari in macOS 11 has brought a bunch of new features including intelligent tracking. This feature will give you the privacy report on each individual website. Also, the new extension for Safari is now available on the App Store. And the next huge thing about Safari is that the home page is completely customizable. Like Google Chrome, you can change the background image and add/edit sections.
Message Improvements: Now Message is being improved in macOS 10.15 behind the iOS. Now you can use pinned Messages, Memoji, and Group Enhancements that comes with iOS 14. Also, the Messages on Mac will bring the same features that exist in iOS 14, and iPadOS 14 versions have. The redesigned features, powerful search, redesigned photo picker, and new messages effects.
AirPods: The latest improvements on AirPods with pretty cool Spatial Audio support, this is the major improvements for AirPods support on macOS 11. Automatically while turning your AirPods on, it will switch automatically to connect with your Mac with using the actual for connecting the Bluetooth.
Sidebar in Mail and photos: Apple brought the latest design to lots of Mac Apps, and the new designs in sidebars mail and photos. The Photos app is having the same look and shape, like iOS 14 version features.
Widgets in Notifications App: Like iOS 14, Apple designed the widgets notification app in macOS 11 Big Sur, now the macOS is getting widgets in the notifications menu. The notification widgets get more easier to get information at glance. These widgets in macOS 11 can be customizable according to your needs.
Mac Catalyst: The huge feature of macOS Mojave was that it brought big-name iOS apps to Mac. Through Mac Catalyst, new APIs and tools will help developers bring more iOS apps on the Mac operating system.