Nvidia is one of the biggest incorporated company that located in California America. Usually you may know about its name. Nvidia has become one of the preferred graphic card gamers who plays game in high-quality resolution on their computers. It's a long time the Nvidia (Geforce) is working there level best to bring high changes to its product in the current market. In fact, Nvidia (Geforce) and AMD (Radeon-Rayzan) is now one of the biggest competitors in the graphic card market. Since 2014 Nvidia has diversified its business into four categories, gaming, professional visualization, data centers, and auto.
It was the beginning of 2020 that Nvidia brought few changes to its graphic card software features. Also, the has released the latest update for there graphic card panel with few requested feature. There is a piece of good news for gamers who are playing the heavy games on their PCs with Nvidia graphic card. Now easily they can Set Max Frame Rate in NVIDIA Drivers. Do you know what is Frame Rate or (FPS)? while playing any kind of game on your computer then you can set the maximum frame rate for better performance.
This feature is extremely very important for Windows users or gamers which they are using Nvidia hardware element. As you can stop the GPU to run fast as it can. There are points that can bring positive effects on your laptop or desktop. It can boost up your PC, or can save the battery life your laptop, reduce heat consumption, let you play games with better performance. You might also take this portion useful to set as a part of your Nvidia features. Alongside this, it allows you to set your maximum (Frame Rate) for your individual game on your computer.
Set Max Frame Rate in NVIDIA Drivers
This option is the inside built-in Nvidia control panel, which you can get after updating to the latest version of Nvidia software. Check out below down the instruction on how to install the latest update of Nvidia on your Windows.
Nvidia Geforce itself has its official website, which you can download the recommended software for your computer graphic card. To do that open up your browser, type there Nvidia then hit enter. After that, you reached to its site find out your suggested driver update.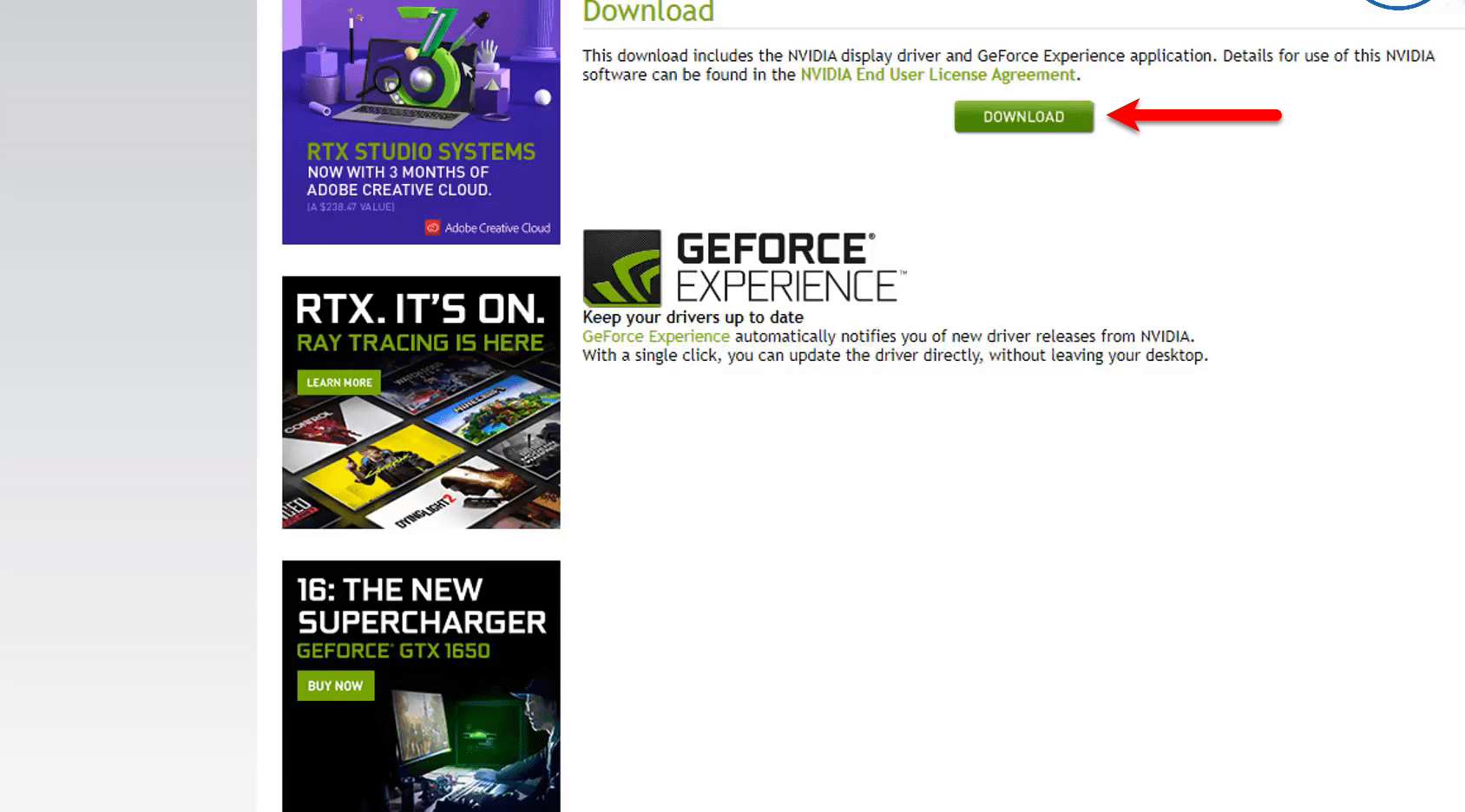 Once the update downloaded double-click on the setup to open it.
When the main Nvidia wizard opened, wait until it should search for the compatible driver.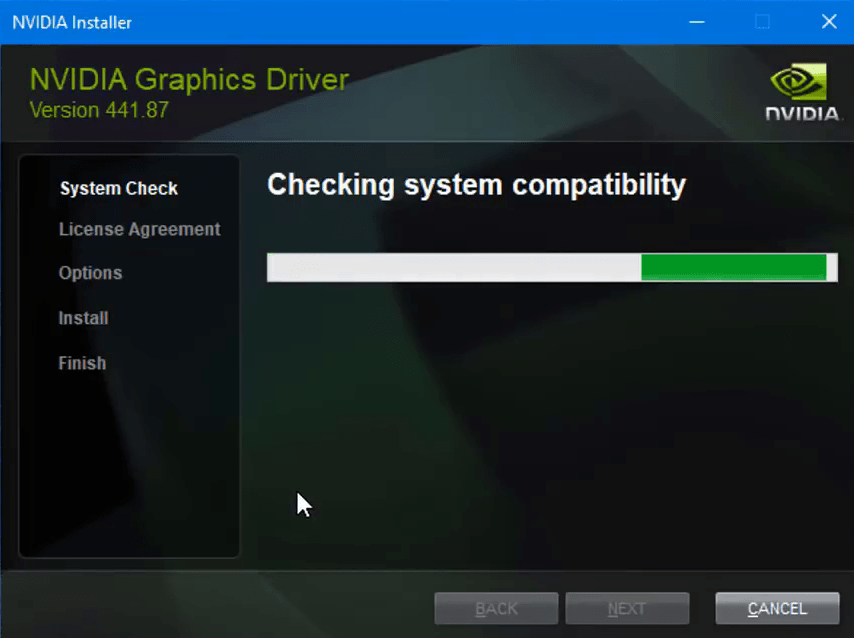 Read the full license agreement about Nvidia Geforce, then select the option (Nvidia Graphics driver and Geforce experience) then click Agree and Continue.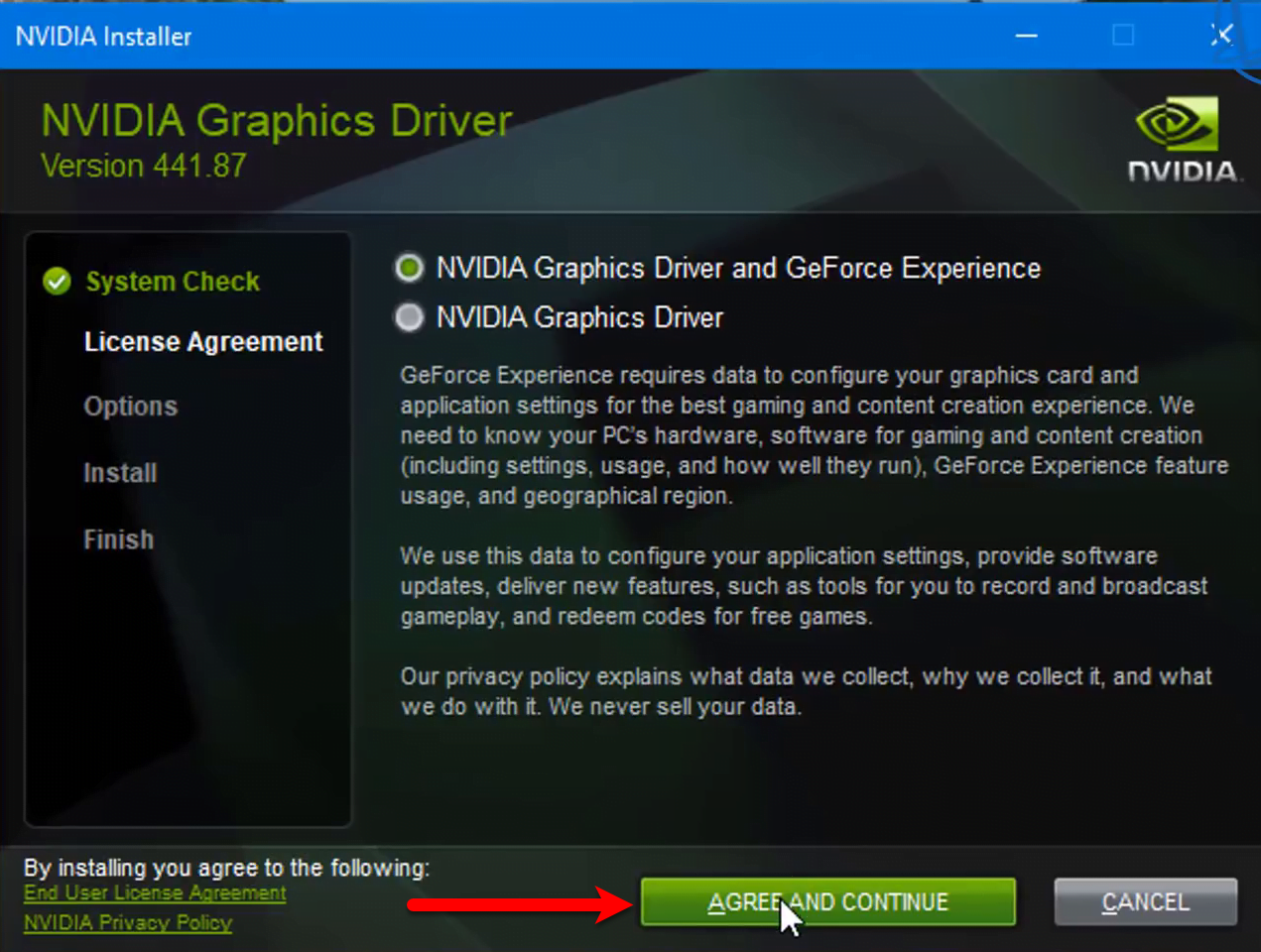 In the installation window choose the option Express (Recommended) and click next.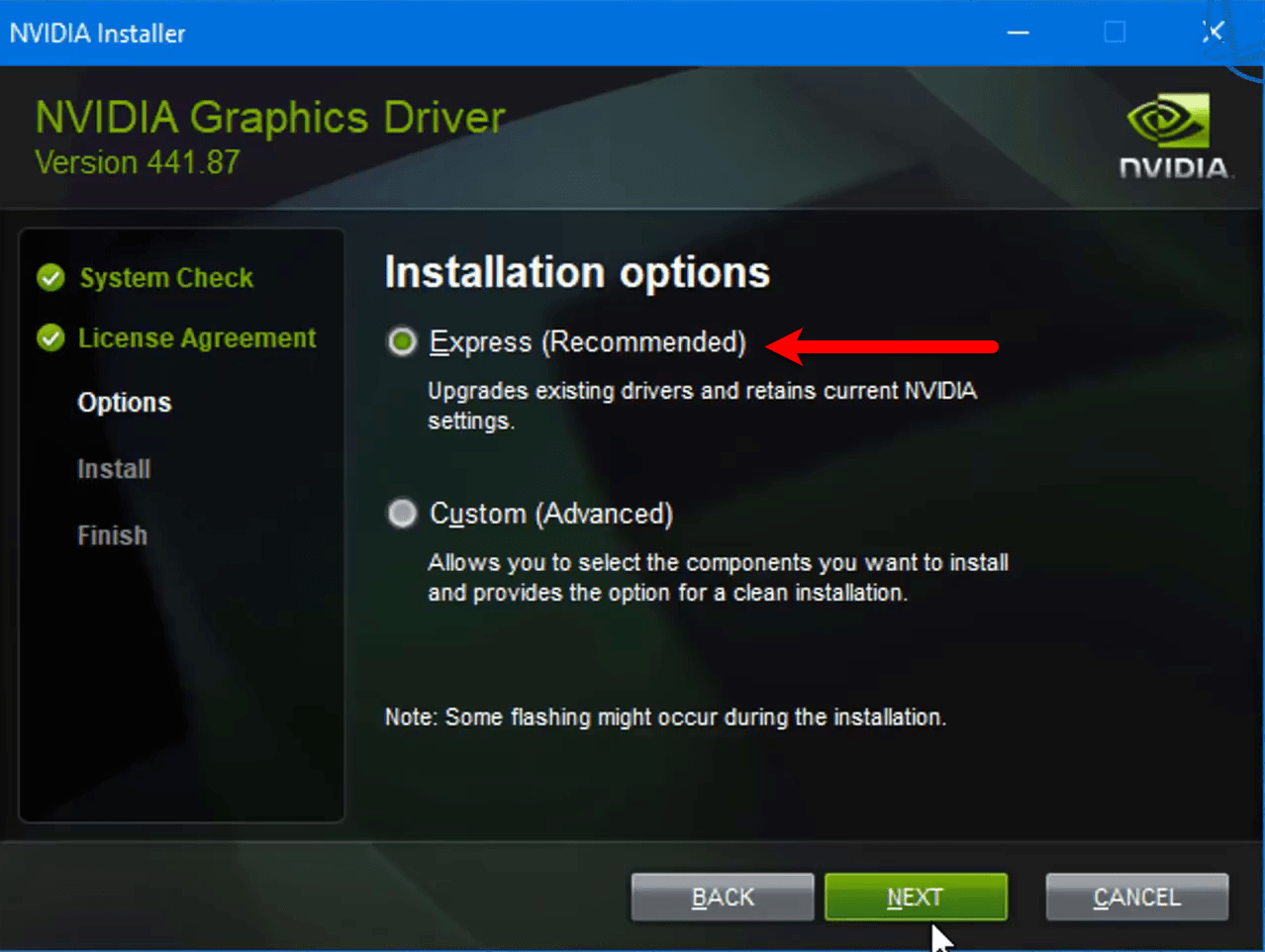 This step will take some time to install the driver, so be patient until it should install.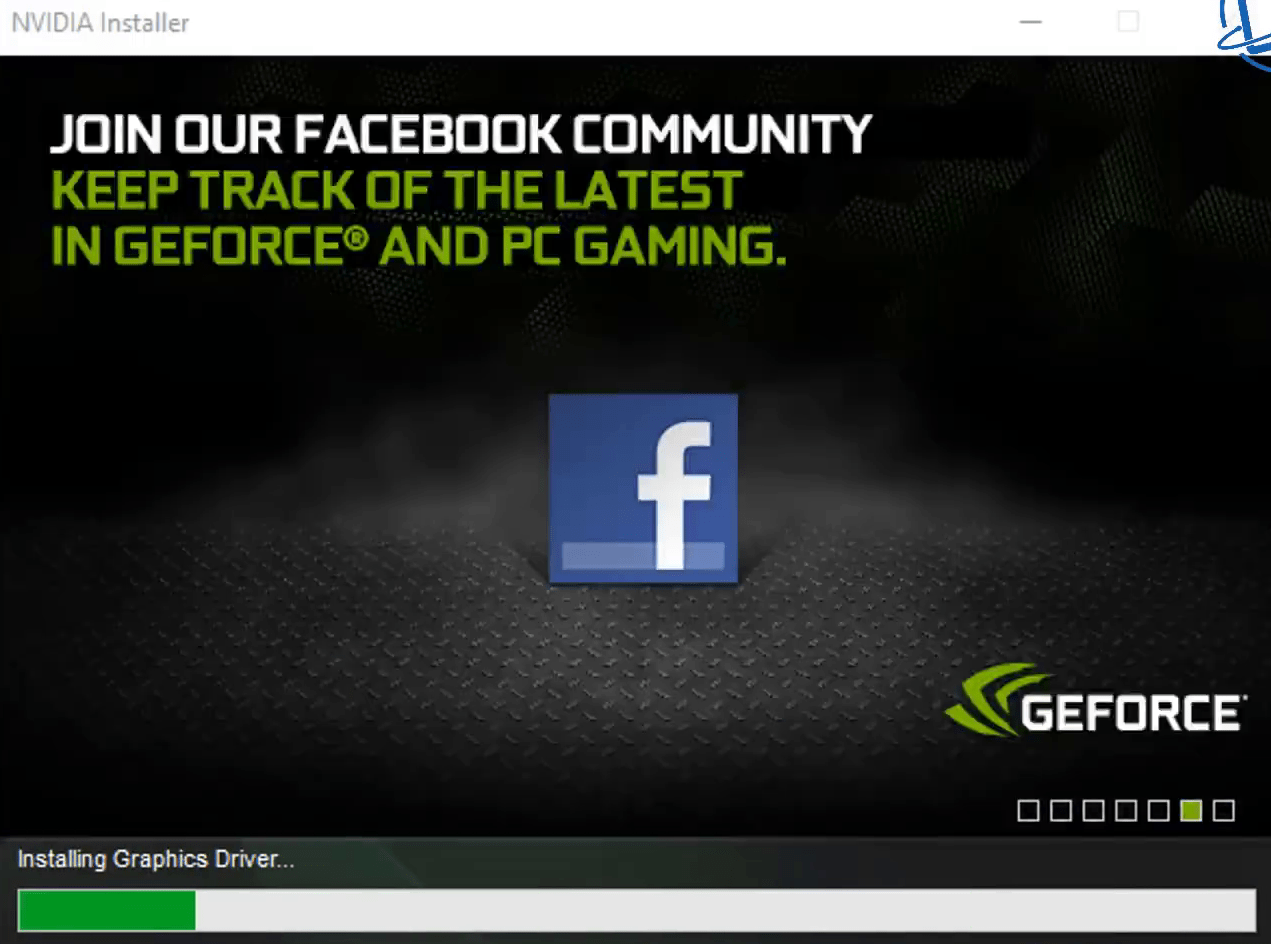 Once the installation you will be required to close the window.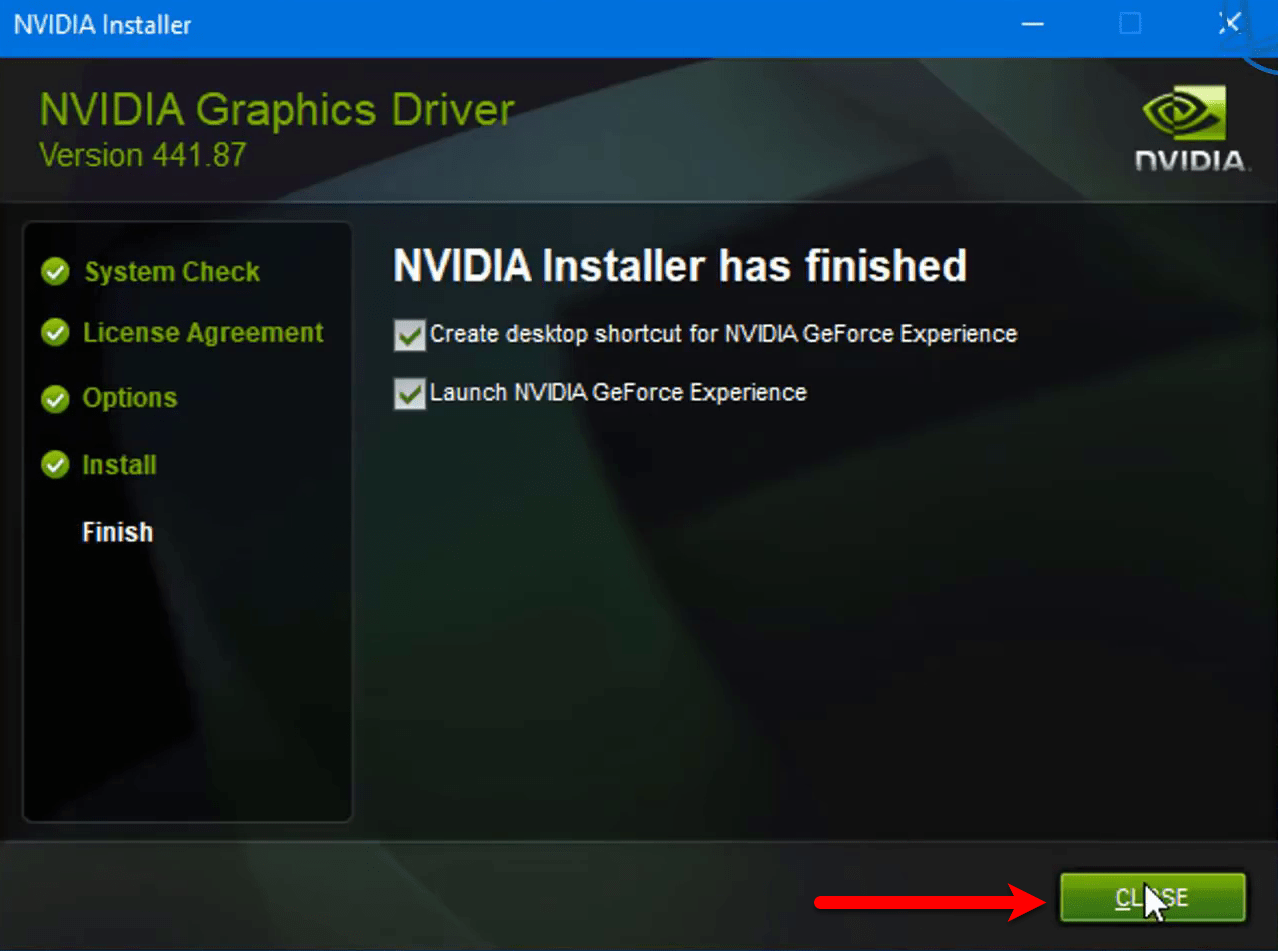 Set Max Frame Rate in NVIDIA Drivers
When the installation of the Nvidia driver completed on your computer. After that, while right-clicking you will see the Nvidia control panel option there. From that option you can configure or bring changes to every setting of Nvidia on your PC.
To set a maximum frame rate in Nvidia driver, right-click on the desktop then select the Nvidia control panel.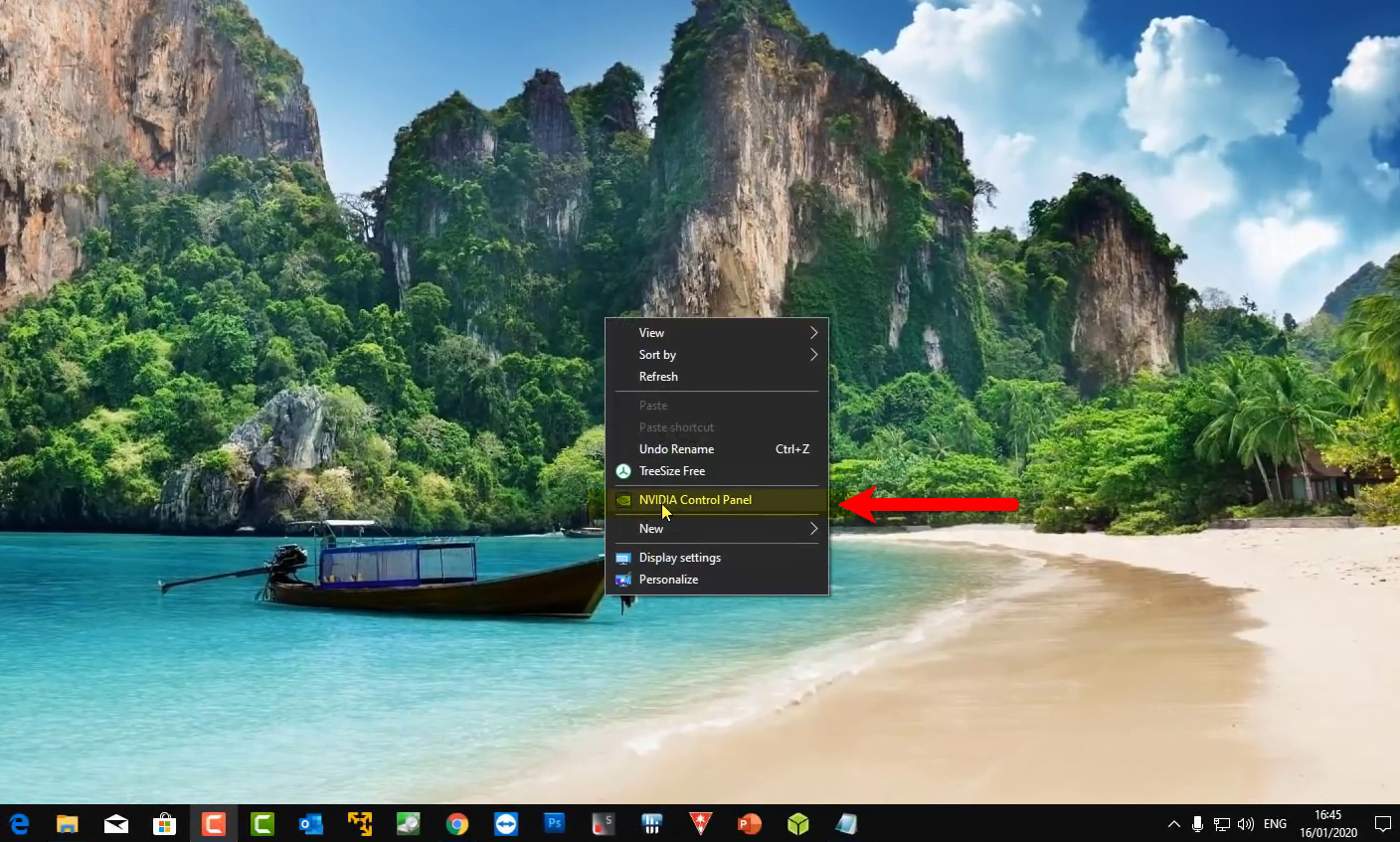 Overall to set the maximum frame rate for all installed games in your PC. You need to perform the following changes. So, from left-handed panel select Manage 3D setting, Global Settings. Then find out the option Max frame rate and click on (ON) option. You can choose or increase the frame rate there. Once that is done click OK then click Apply.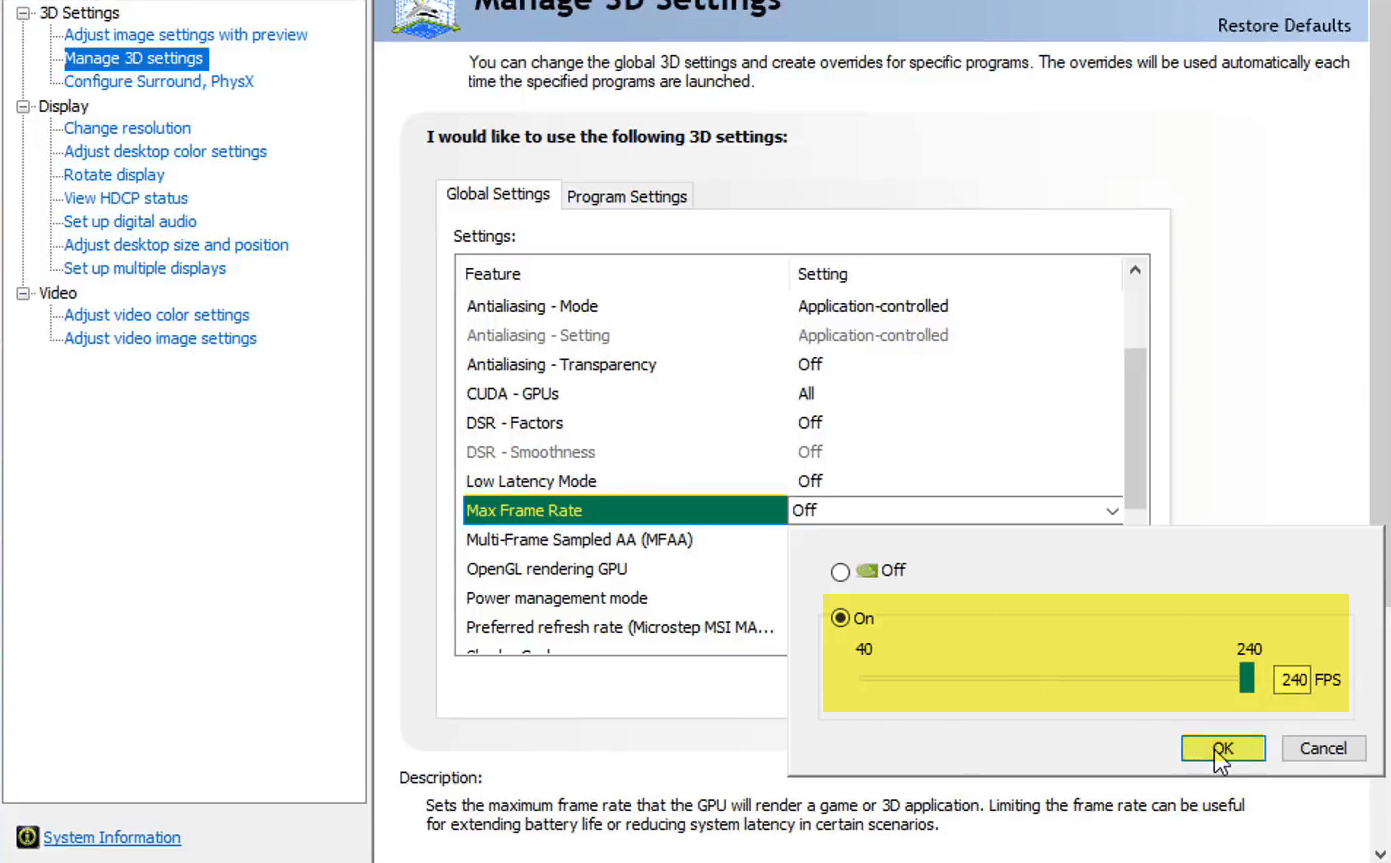 Set Frame Rate for specific games
That is the best option to set the frame rate for the specific games of application on your computer. From to menu list click on (Program settings) then under the (Select a program to customize) click there and choose the game or application, or you can click Add option also.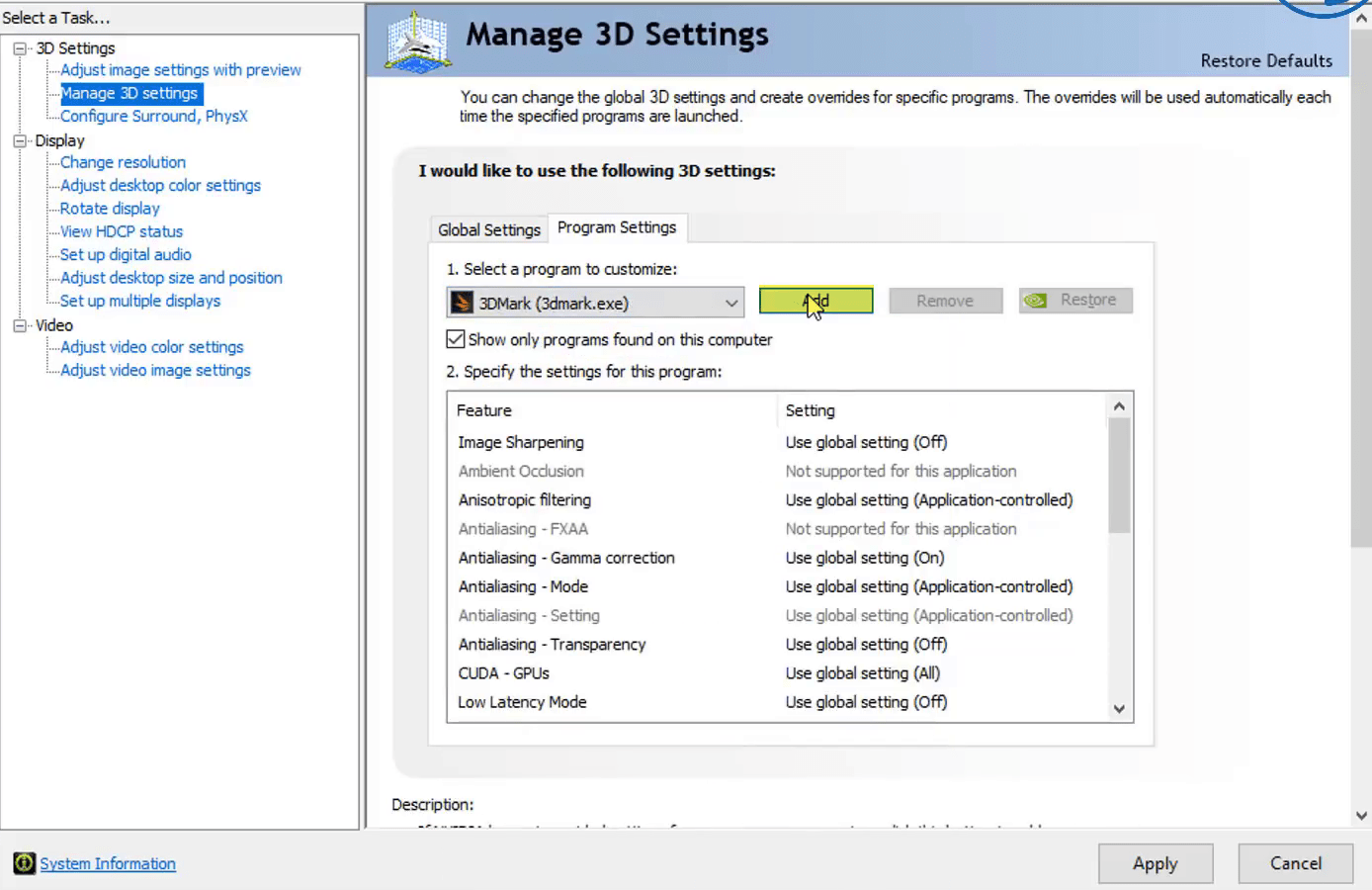 When the list of programs opened, select your favorite game or application and click (Add selected program).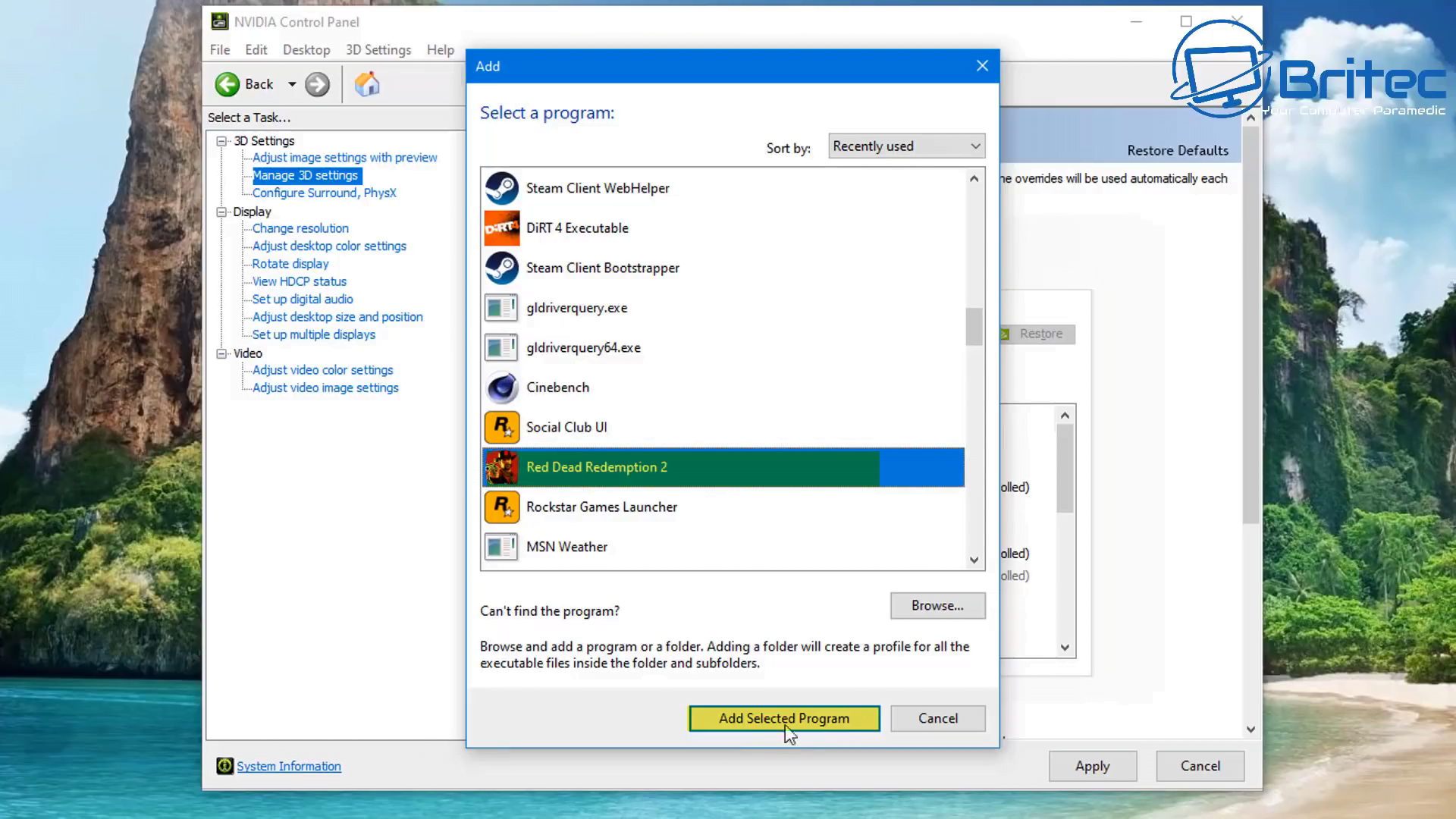 From Max frame rate option, click on its global setting then click on (ON) option. After that, set the max frame rate for your specific game and click OK and Apply.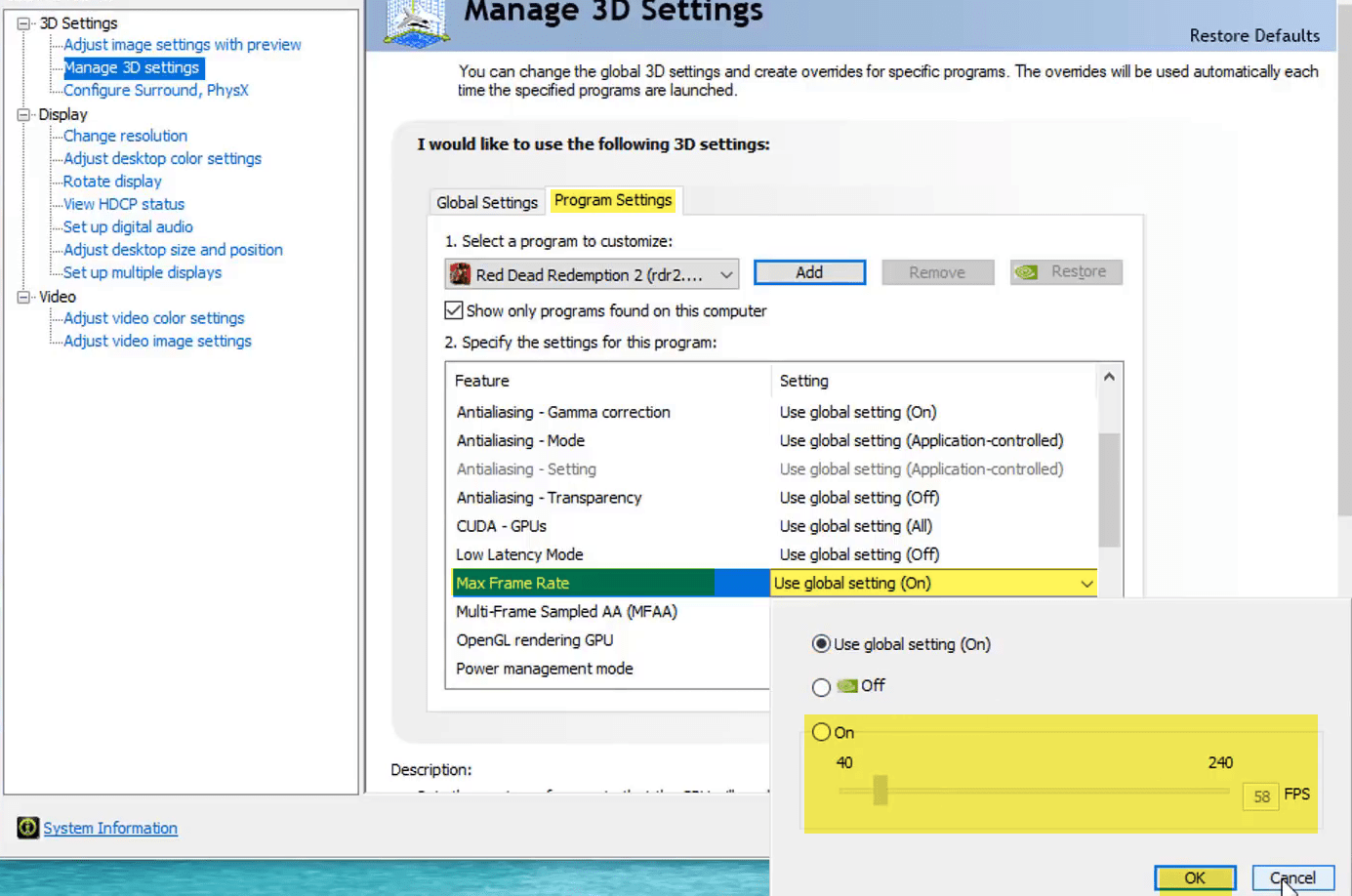 Again if you don't want to reset the changes in the Nvidia control panel click on Restore option.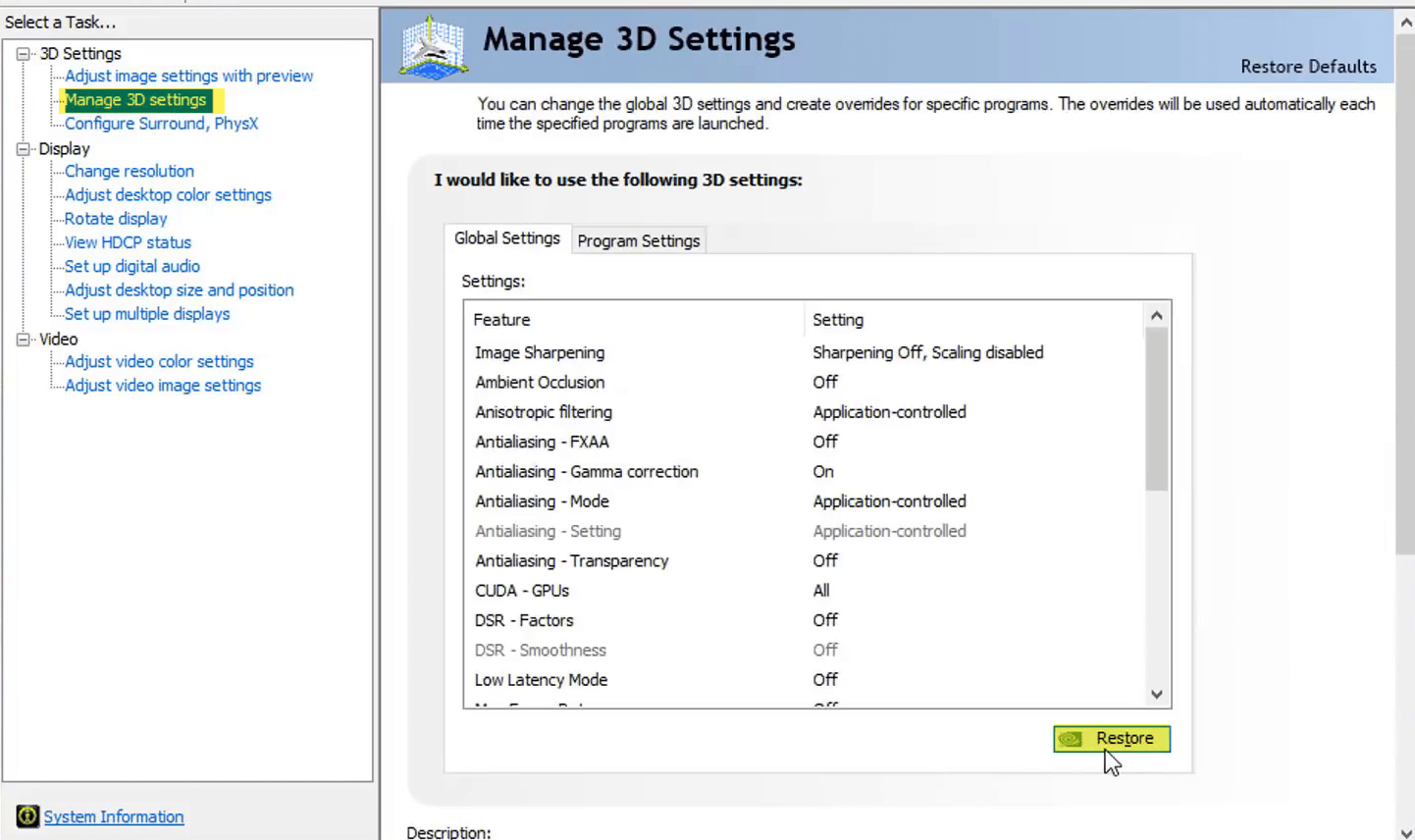 At last if you don't see the Nvidia control panel on your computer. Then the suggestion is to update or reinstall the Nvidia driver. Additionally, if you faced any kind of problem use the below comment option for your problem. Soon we will back to you with a response.