Have you ever tried to transfer files or data from PC to PC, or phone one computer to another computer? If you own Windows 10 PC, then it offers you a variety of ways to transfer your data from your PC to another PC. Like there are ways of Wire cable, Wireless, WiFi, Bluetooth, WiFi-Direct, or any other third-party software. Mostly, there is the best source that allows you to transfer data from your PC to another PC.
However, It depends on the situation that you are using your PC, and for what purpose you need to transfer your files to another PC. Also, you can connect your both computer Bluetooth or using the internet cable for transferring data. On the other hand, you can use your external drive or USB drive for copying your file and paste it into your next computer.
I think this cost covers lots of time and will be wasting of your time. Therefore, we have sorted out the best and easiest method of transferring data from PC to PC using the third-party software on Windows 10.
Additionally, for this purpose, we will use "Send Anywhere" software which is completely free for Windows, macOS, Android, iOS, Amazon Kindle, Linux, Outlook Add-In. You can use this software on different platforms for transferring or sharing data between two devices.
What is Send Anywhere? Send Anywhere is a file-sharing application that takes an easy, quick, and unlimited approach to file sharing. Cloud sharing or storage services often offer a promise of unlimited file storing and sharing but their speeds and usability are compromised. Send Anywhere is for anyone wanting to share quality content, quickly, from any device to anyone in the world. You can use this application for sending receiving data between two devices.
Transfer Data from PC to PC – Wireless
Here I want to transfer data between two laptops with having Windows 10 operating system. And for this purpose, you need to download the software from the below-down link. Once the file download you have to install it on both devices. When it successfully installed then you have to follow the below down process on how to transfer data.
Install Send Anywhere on both Windows Machine
For downloading the Send Anywhere software you can use the above link also. But for downloading it manually open up your browser, then on the search bar type "Send Anywhere" and press enters to open. And click on send anywhere software link to open it.

Now when the website window opened click on the Windows download button to download the Windows version.

While the software successfully downloads navigate to the download folder, then double-click on the setup file. Once the welcome wizard opened click next.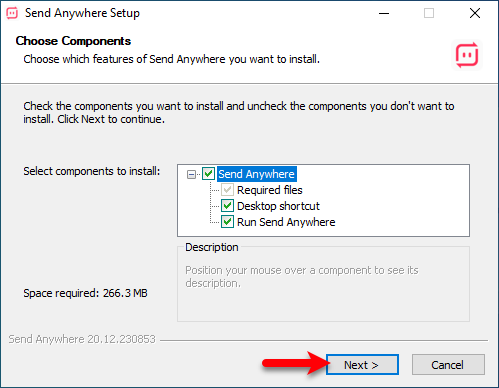 Specify the destination folder and click next.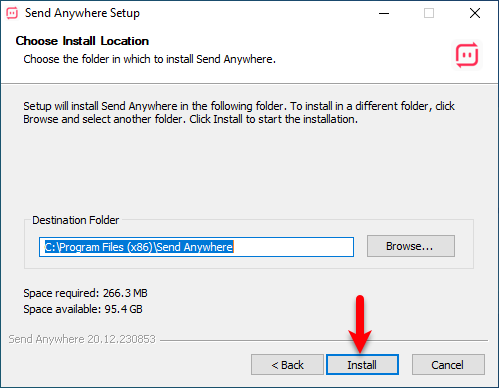 Now, wait while the installation should be completed.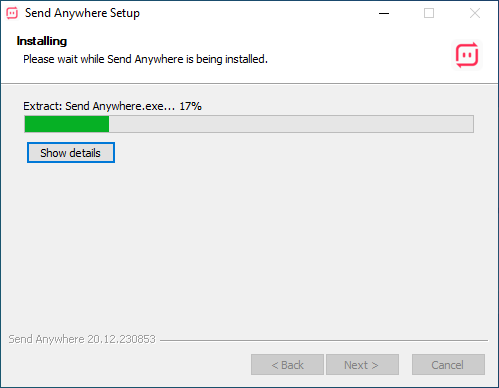 Once the installation completed click Finish to close the window.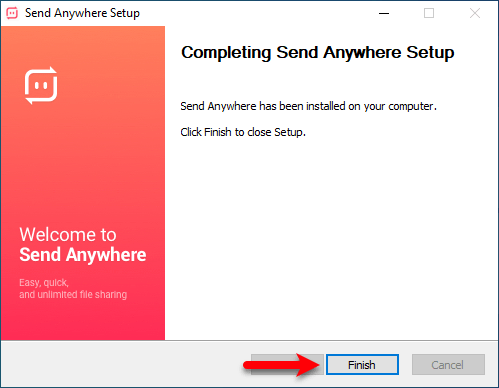 When the installation completed navigating to the Windows start menu and open from there the Send Anywhere application. On the main wizard, you will the option of "Drag files or folder here", simply drag the file into Send Anywhere window for transferring.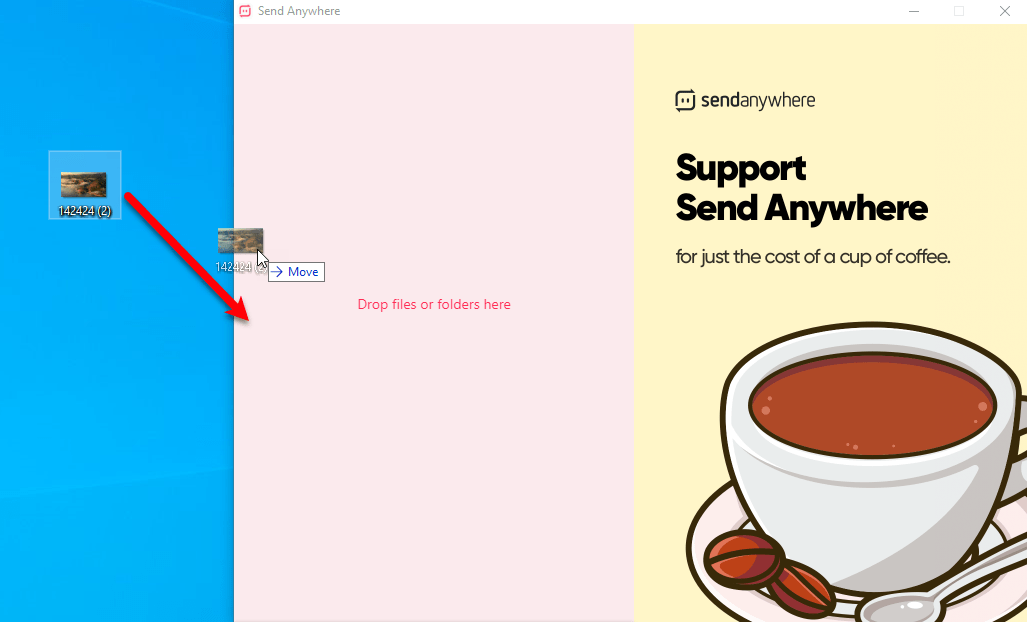 Now open up your next PC, then open up the Send Anywhere application, then enter the 6 Digit code under the "Receive" option and click enter to receive the file into the second PC.

After entering the code it may take some moments, also it depends on your file size. When the file received click on the download button to save it on your device.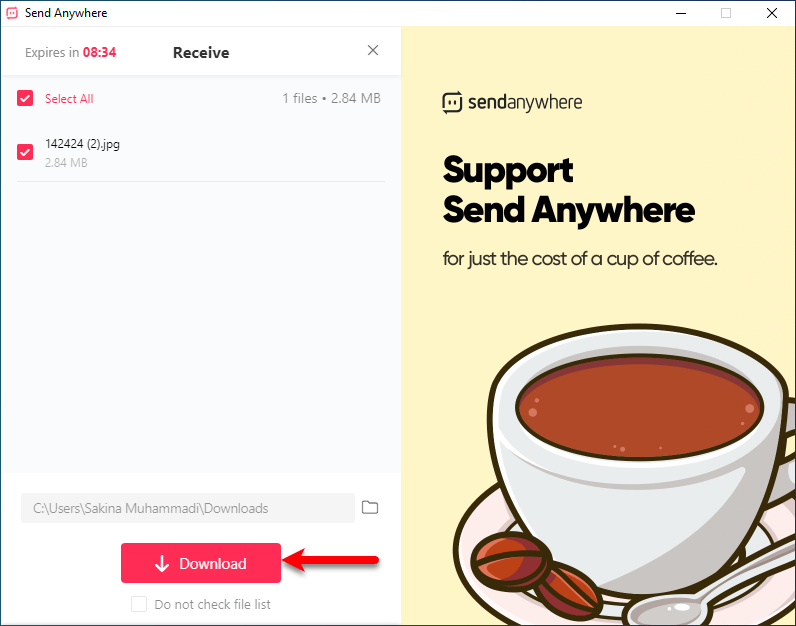 If you faced any kind of problem feel free to share with us via the comment section.