Binance is the second world's biggest crypto trade platform which allows you to buy and sell different kinds of cryptocurrency in the world. On the other side, it has the automatic buy and sells option which you can configure its option from the Binance options. There is no need to check every day and make a trade, you can set the maximum rate for the Crypto to sell and buy automatically on Binance.
Therefore, in this article, I will guide you on how to set automatic bus & sell orders on the Binance platform. If you are owning a Binance account and want to make your job easier then read the article and set the automatic order.
How to Set Automatic Buy & Sell order on Binance
Step 1. Sign in to your Binance account, when you signed in click on the top menu bar on the "Wallet" option, and from the drop-down menu click on the "Fiat and Spot" option.

Step 2. Once you reached the Spot window scroll down, and there you will see all the cryptocurrencies that are available in the Binance platform. For example, I want to set any of the cryptos for automatic buy and sell orders, therefore, click on the "Trade" option.

Step 3. Once the graph page opened there you will see the price of cryptocurrency which wanted to set for automatic buy and sell. For that again scroll down and find the "Buy" and "Sell" options. For example, set the price when the crypto is cheap, on the next side, set its price for the sale when the crypto is expensive in the market. When the settings successfully completed from the down below you will see the result.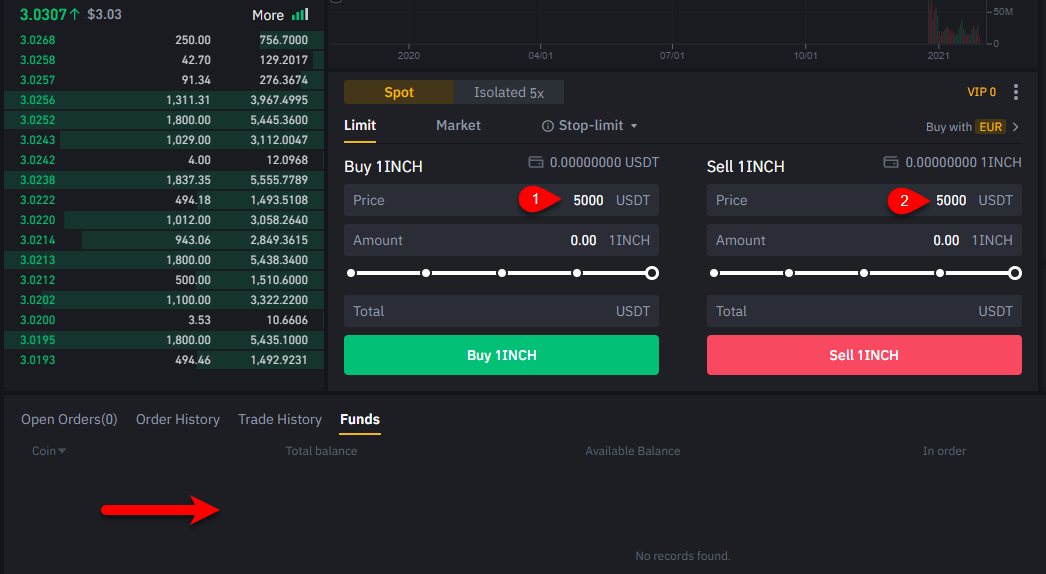 If you faced any kind of problem feels free to share with us via the comment box, also, if you are new in the Binance then read the below down articles.