While purchasing Bitcoins or any other Cryptocurrencies on Binance don't forget that you can purchase the Currencies with the lowest fee. On the other hand, if you want to withdrawal Bitcoins or other Crypto money to your next wallet for trading then, of course, Binance will take its withdrawal fee around (0.0005) in the dollar it equal around $15.
But you can decrease the transaction fee or buying Bitcoins fee on Binance with a few clicks. Don't forget that Binance has its rule while buying, selling, transferring, Cryptocurrency on Binance then it cost fee. Which makes you compelled to pay it, on the other hand, you won't be able to do that task. So, through this article, I will guide you on how to reduce transaction fees when trading Cryptocurrencies on Binance.
Reduce Transaction Fees when Trading Cryptocurrencies on Binance
To reduce the transaction fees when trading cryptocurrencies on Binance it's better to use your Binance account on your mobile using its app.
#1. Open up the Binance App on your mobile, when it opened click on the top left-handed corner on your profile.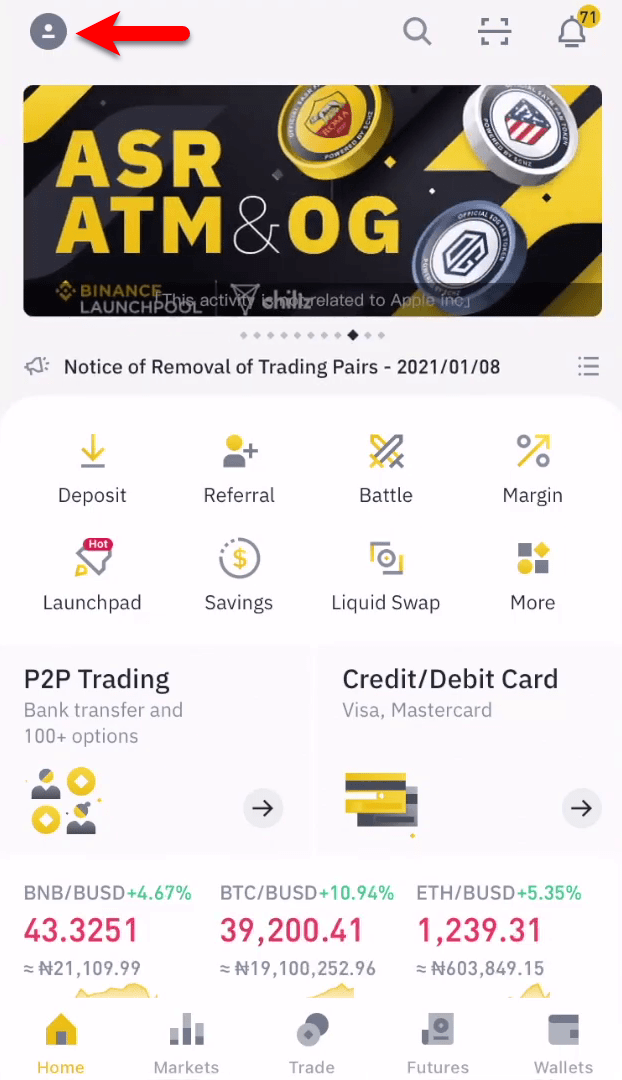 #2. Once your profile opened click on the "Fee Discount" option.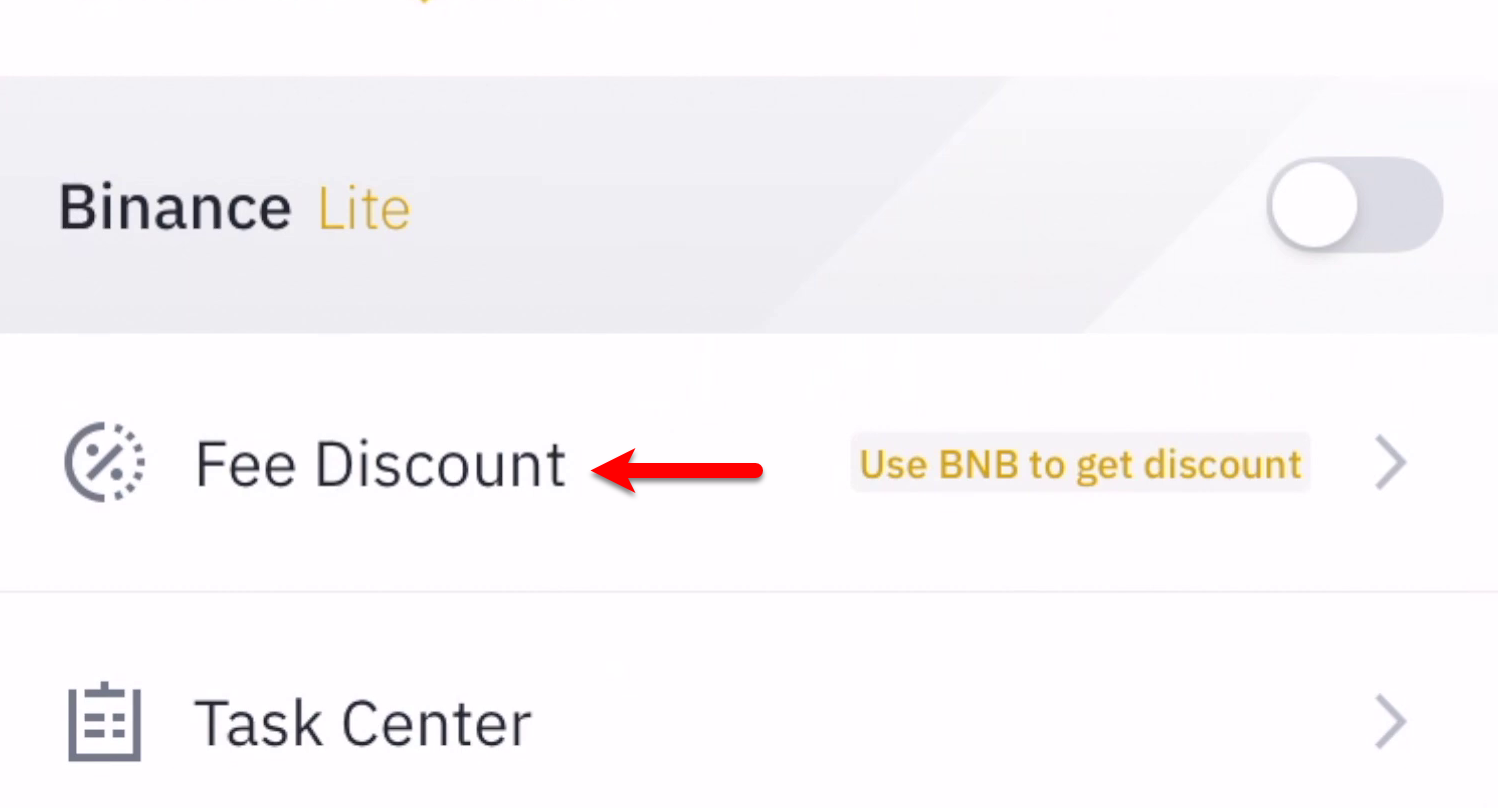 #3. When the Fee discount window opened, if the slider option is off then make it enable.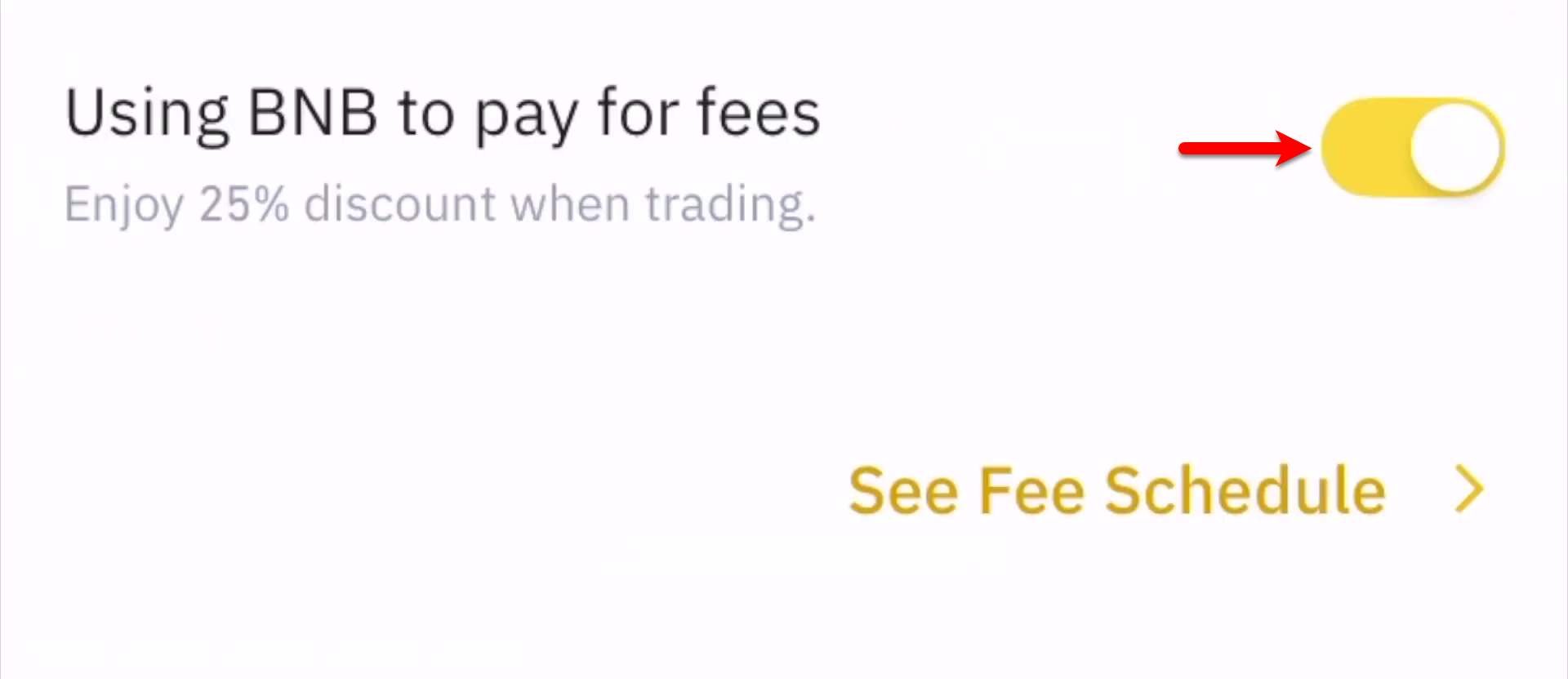 #4. After enabling the option be sure that you have to buy some BNB. After buying BNB, any time you are making transactions it will be going to use BNB so, in that case, it will give you a 25% discount for the fee.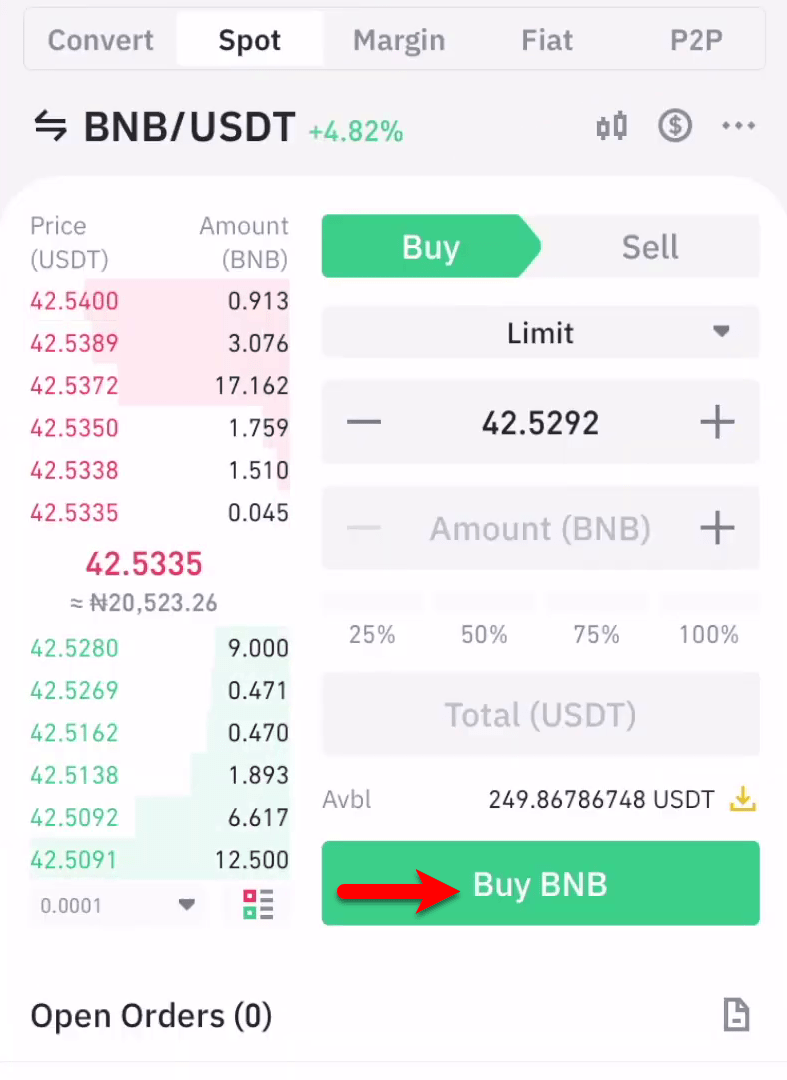 Further if you have any kind of questions related to Binance you may contact us via the comment section.