After a leaked version of Windows 11 finally, Microsoft launched the latest operating system Windows 11 on 24th, June 2021 at its conference. Windows 11 is including bunches of new latest features which you can't believe. If we compare the latest operating system of Microsoft with the previous versions of the Windows operating system the Windows 11 is fabulous.
Microsoft is just getting one step forward by introducing the latest Windows operating system. As the release of Windows 10, the CEO announced that Windows 10 will be the last operating system that we are releasing. After using 6 years of Windows 10 finally, we have the latest operating system called Windows 11.
Yesterday 24th June the Windows 11 was introduced with the new start menu, taskbar, and App launchpad. As you have information with the release of macOS Monterey, Apple introduced the latest Applications that can be run on macOS Monterey which means iOS App.
Now Windows 11 is supporting Android Applications, easily you can run your favorite Android applications on Windows 11 without any issues. Microsoft just had launched the new launchpad platform for Android Apps which you can easily use the platform separately for running the Android Apps there.
Windows is now available with its leaked version and public version on Microsoft's official website. On the other side, if you are using Windows 10 then you can upgrade it to Windows 11 without any issues.
However, for upgrading and manual installation of Windows 11 on your PC, Microsoft just builds a tool called compatibility checker. Which allows you to check your system hardware equipment and compatibility, that can support Windows 11 or not.
Error:
While updating to Windows 11 you might face the below down error. So, click on the link how to fix it.
How to Get Windows 11 Compatibility Checker?
Mostly as the system requirements of Windows 11, if we should navigate. If it can be possible to upgrade Windows 10 to Windows 11 without any issues. Then it means the system that currently you are using Windows 10 on that can easily support Windows 11.
Again in the Microsoft event, the Chief Product Officer of Microsoft listed the requirements of the below down system with the following requirements.
One GHz dual-core 64-bit processor
4 GB of RAM
64 GB of storage memory
9-inch display
1366 x 768 resolution
Supports UEFI, Secure Boot, and TPM 2.0
Support for DirectX 12 and WWWDM 2.x
Another main important point that yesterday I heard about Windows 11. Like in macOS Big Sur there are no more 32-Bit supporting Applications. The same Microsoft just has deleted the 32-Bit operating system in Windows 11. But again the good news is there that still Windows 11 can support 32-Bit Applications without any issue. So, there is no big problem you can continue using 32-Bit Applications on Windows 11 operating system.
Step 1. Click on the Microsoft official link and get the compatibility checker tool. When you are on the Microsoft website scroll down and click on the Download App option.

Step 2. When the file downloaded launches the installation, on the first screen check the box and click Install.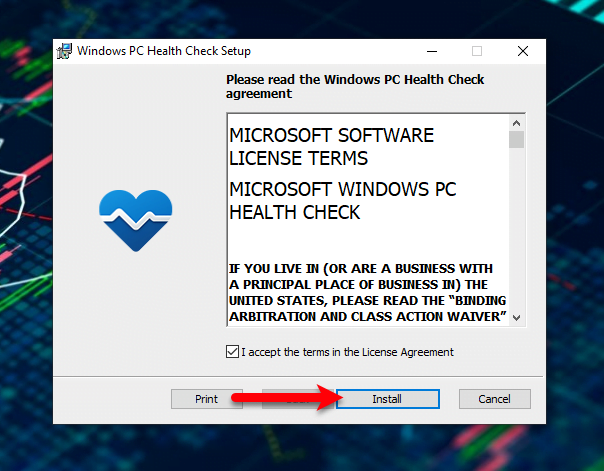 Step 3. Wait for the installation until it should be completed, when the installation completed click Finish.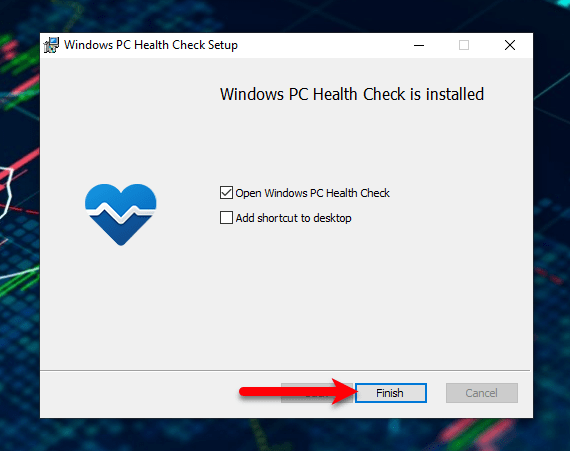 Step 4. Now launch the compatibility checker tool, and click on Check Now option. After that, another window will pop up that shows whether your PC is compatible or not with Windows 11.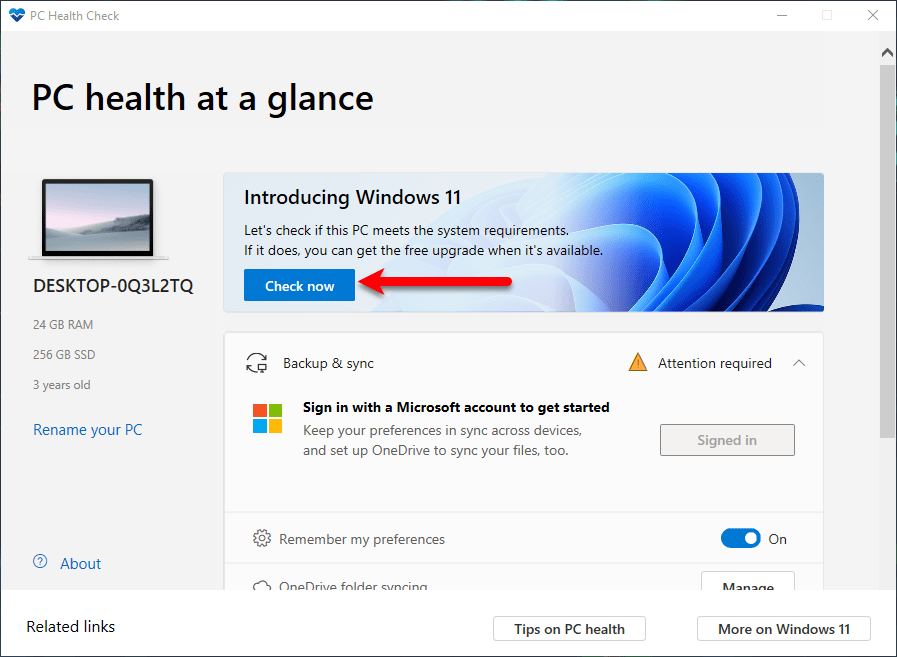 Final Point
After you checked the system requirements you can easily update your Windows 10 PC to Windows 11. Or you can manually install Windows 11 on your PC. If you faced any kind of problem feels free to share with us in the below down comment section.