In this guide, I will show you how to buy Crypto directly on Binance in Canada with P2P Method. Binance is one of the most trustable platforms where you earn enough money on the different Cryptocurrencies. On the other side, it will offer you the best rate worldwide. So, it must be complicated for you when buying Cryptocurrency on Binance, because all the options are complicated much on the Binance.
Currently, Bitcoin found much enough value in the market of digital currencies. Therefore, I suggest to start trading on the digital currencies, and the recommended platform for trading on Cryptocurrencies is Binance.
Buy Crypto Directly on Binance in Canada with P2P Method
The P2P method will help you to buy Crypto directly on Binance if you are living in Canada. So, for buying Crypto open up your Binance account, click on the (Buy Crypto) option, click on the arrow key and select the (CAD) option, then click on the (P2P Trading) option.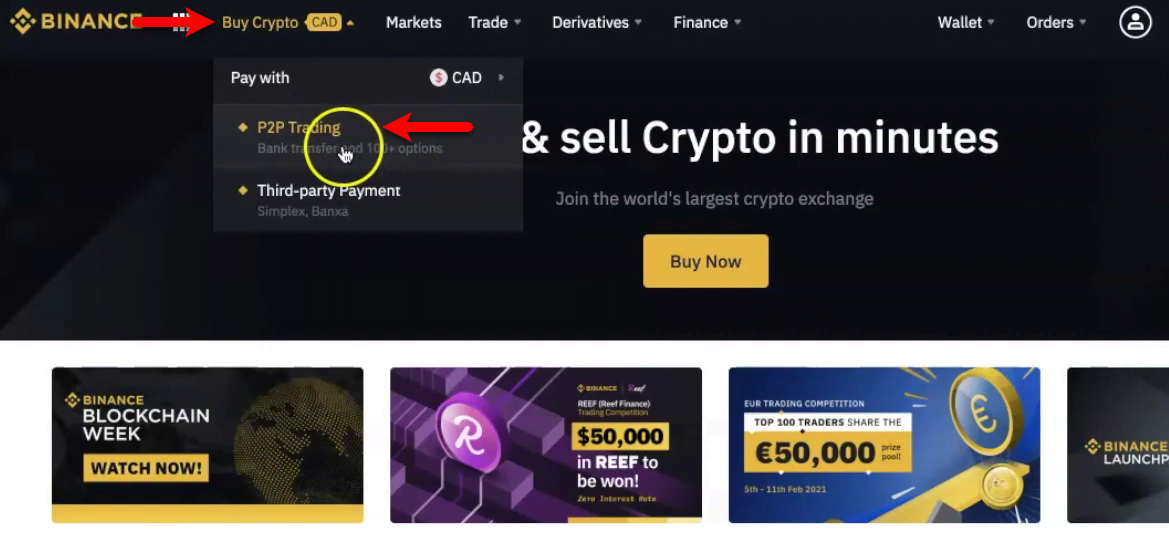 When the other window opened automatically the Buy option will appear there, in the list you can see all the Cryptocurrencies which exists there. So, in case I want to buy USDT, then click on that arrow (All Payments) and select the payment you want to buy crypto.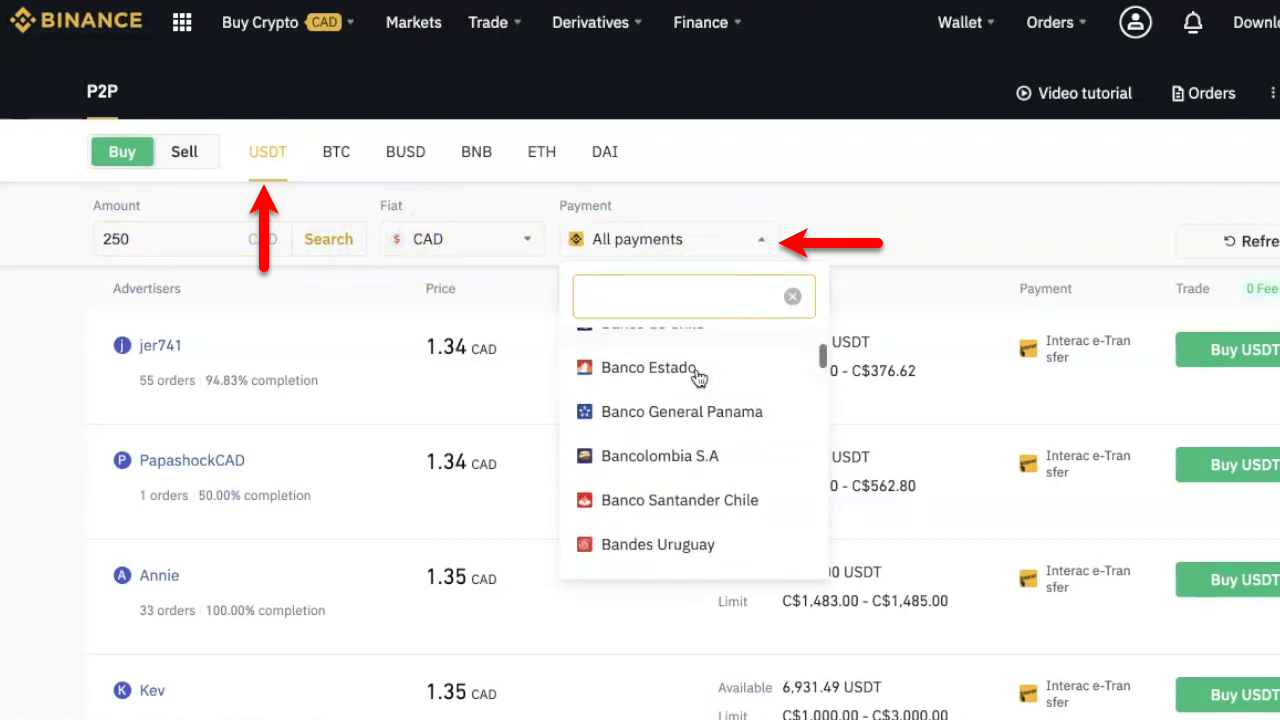 Now click on any of the Buy USDT options, so, if you are buying crypto for the first time in Canadian dollars then it will ask you to enable the two-factor authentication.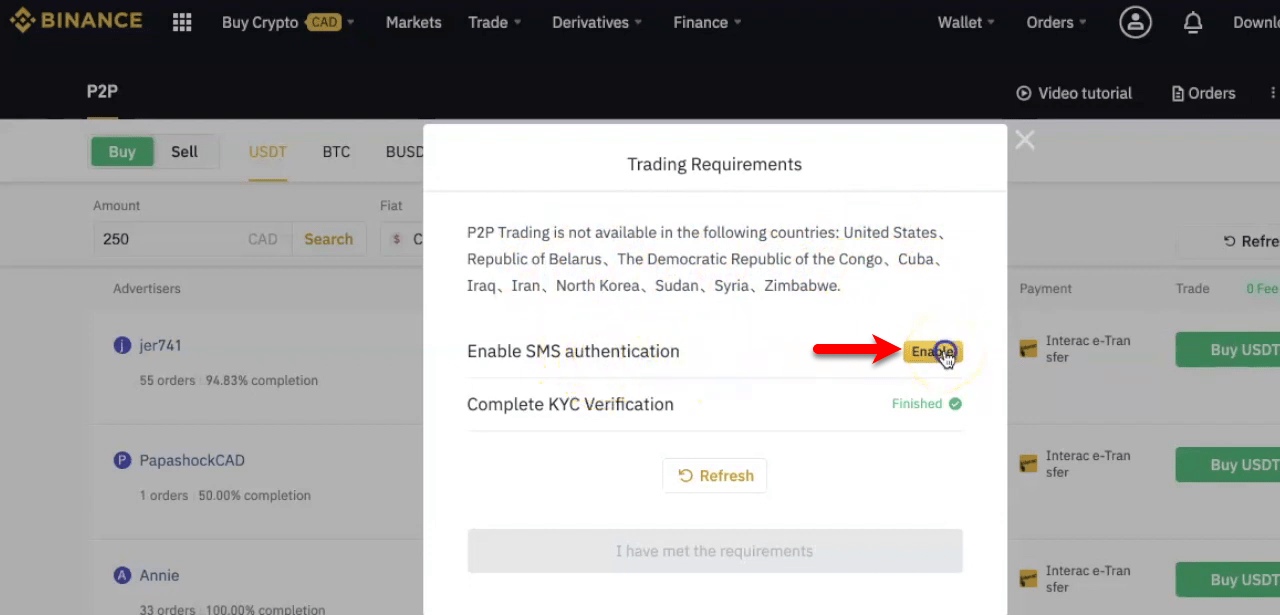 Here enter your details which ask you to provide there and click Submit.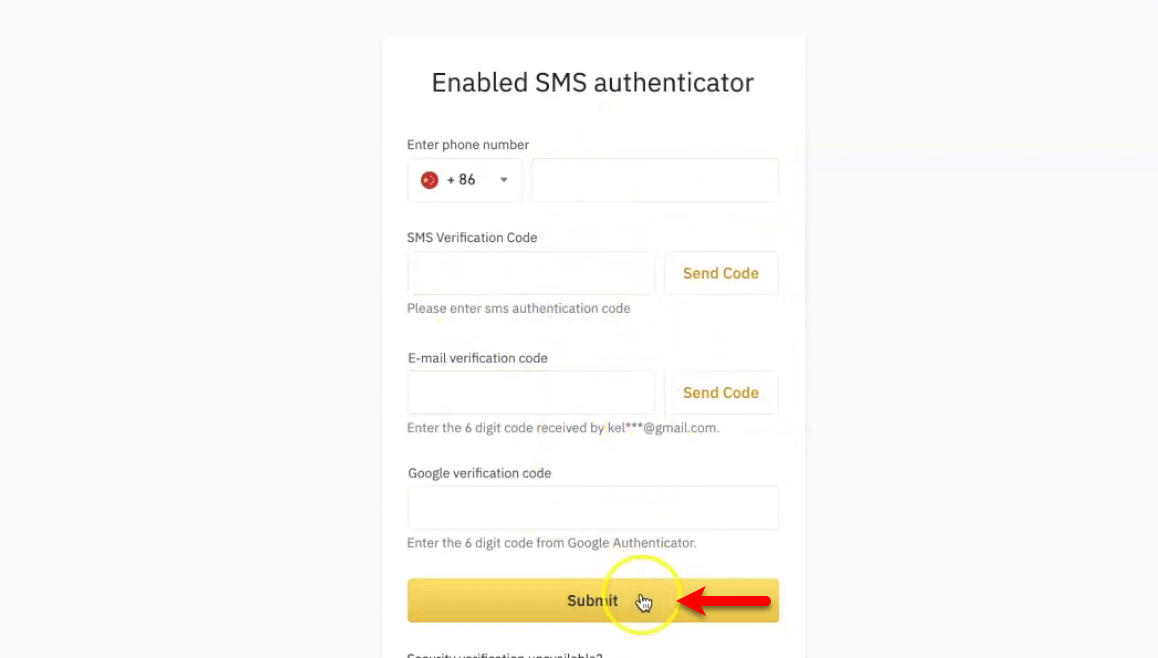 After clicking submit it will automatically redirect to the P2P page, now again click on Buy USDT.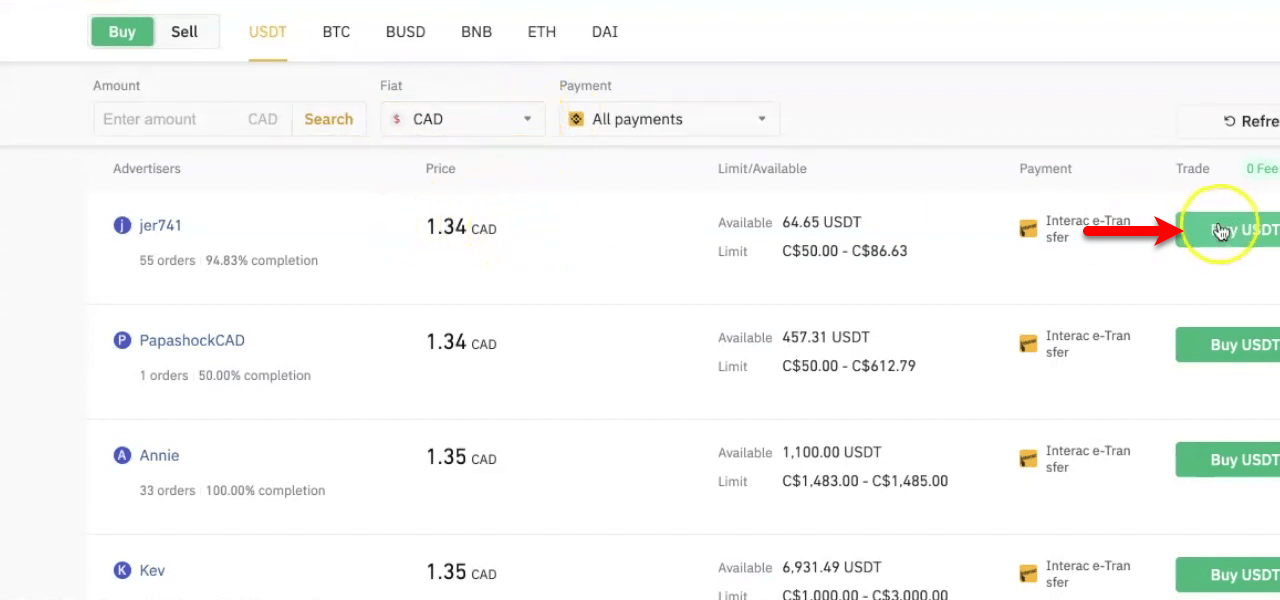 Enter the amount you want to Buy and click the Buy USDT option.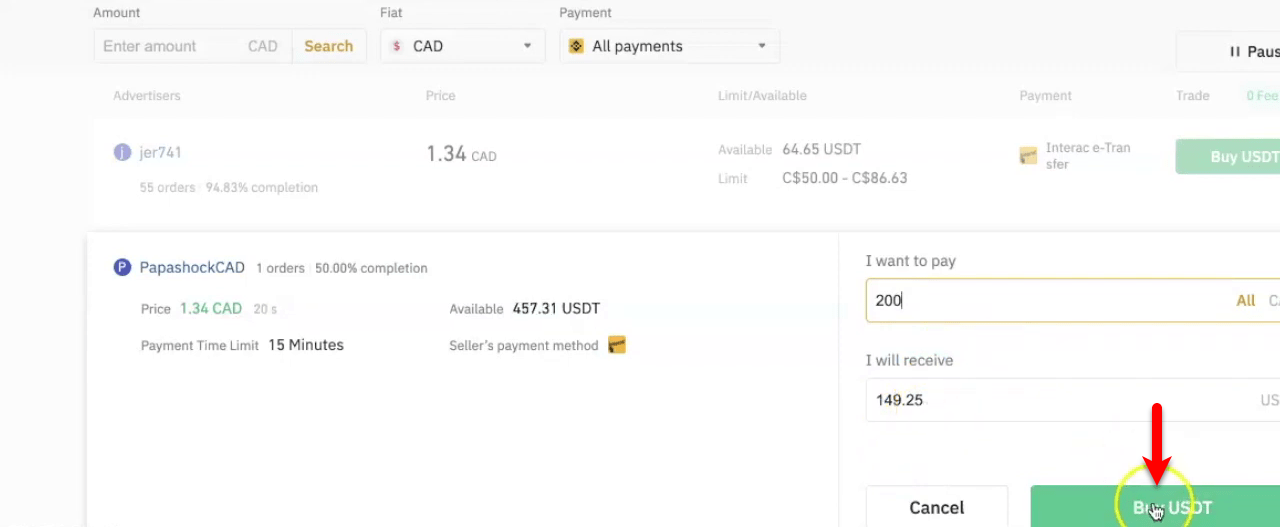 When the bank details window opened scroll down and click on (Transferred, Next).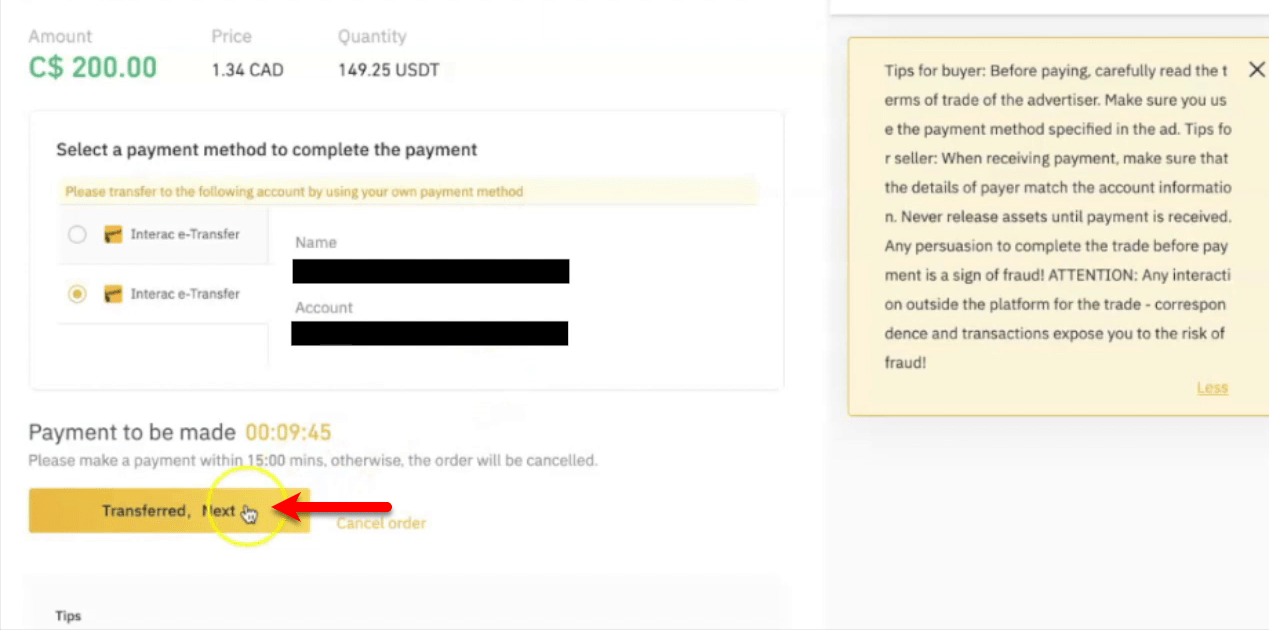 In here again it will ask you to confirm the payment.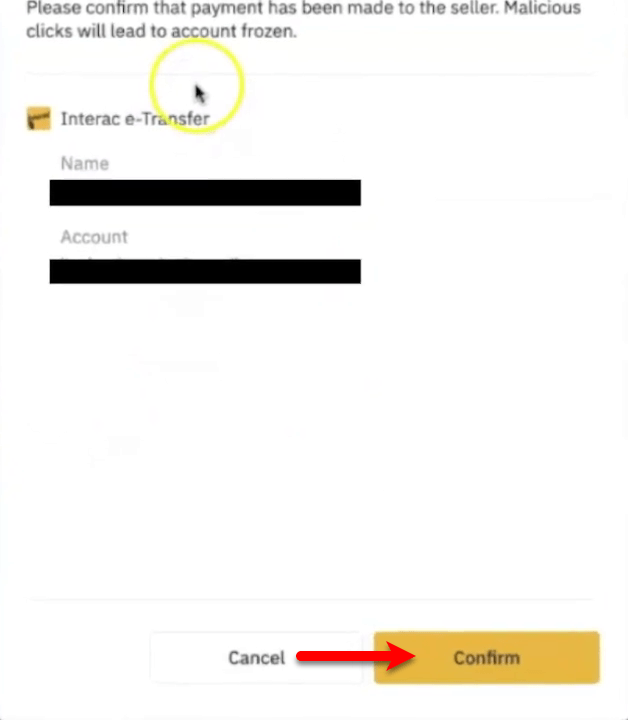 Now if you want to check the amount that you purchased the Crypto, go back to your main account window and click on the top on the Wallet then click the P2P option.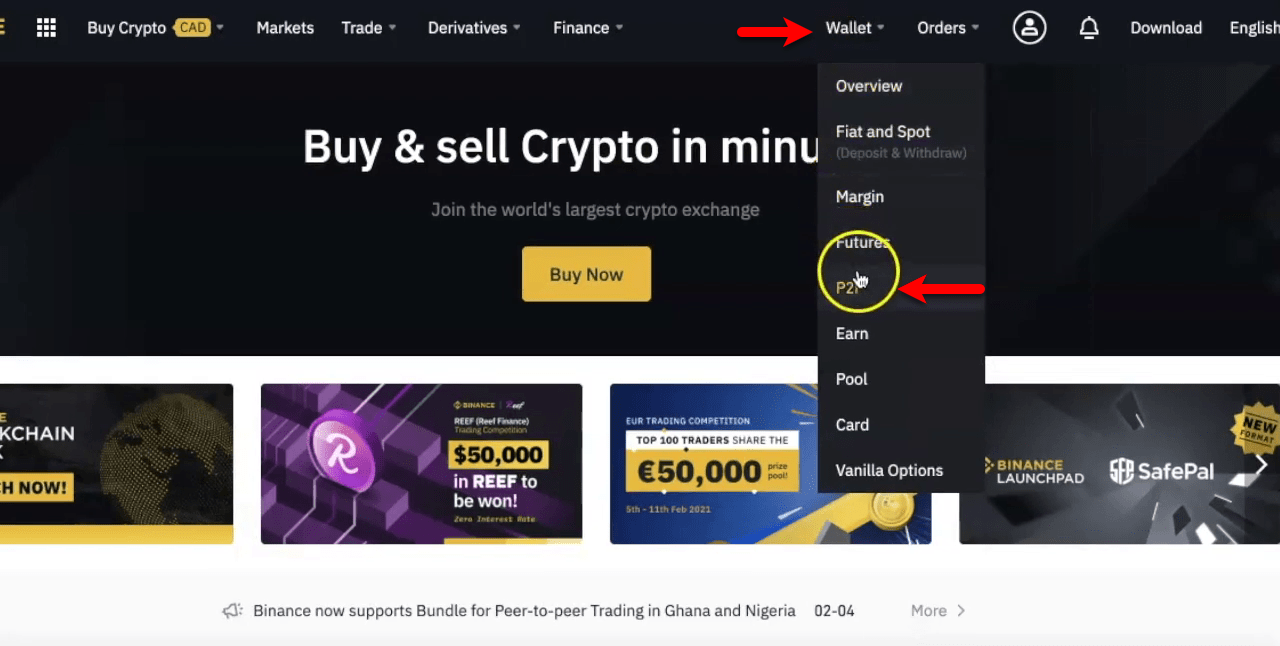 On the P2P window from the top click on Orders and click P2P orders.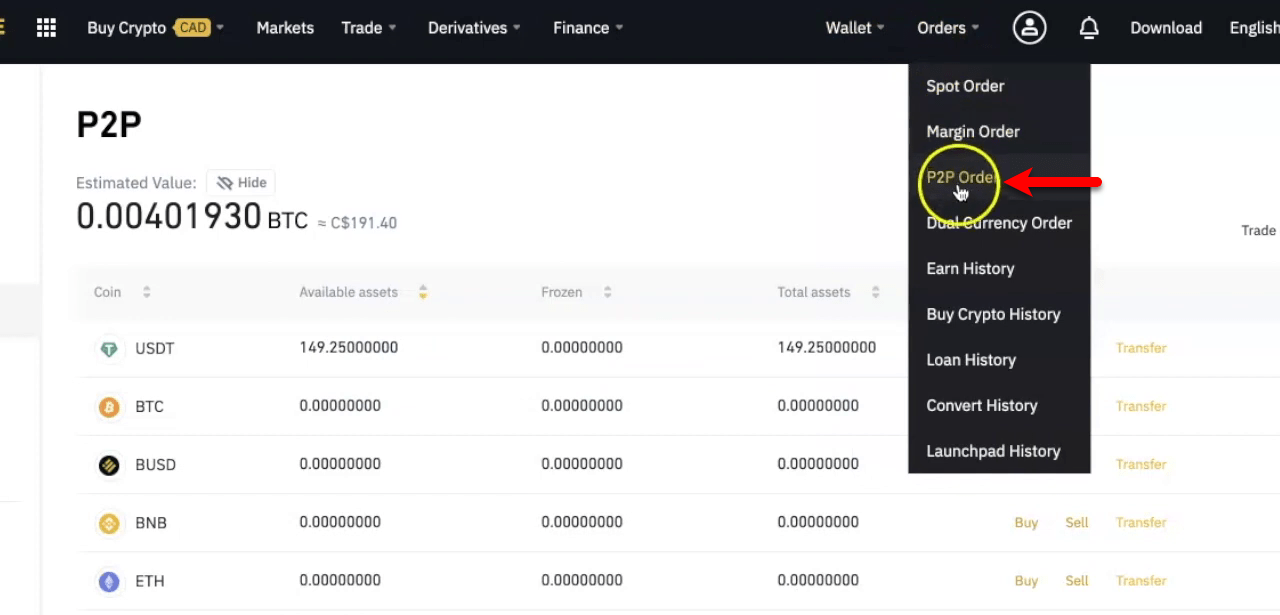 And here you will see all the details of P2P, also to check more details click on the Details option.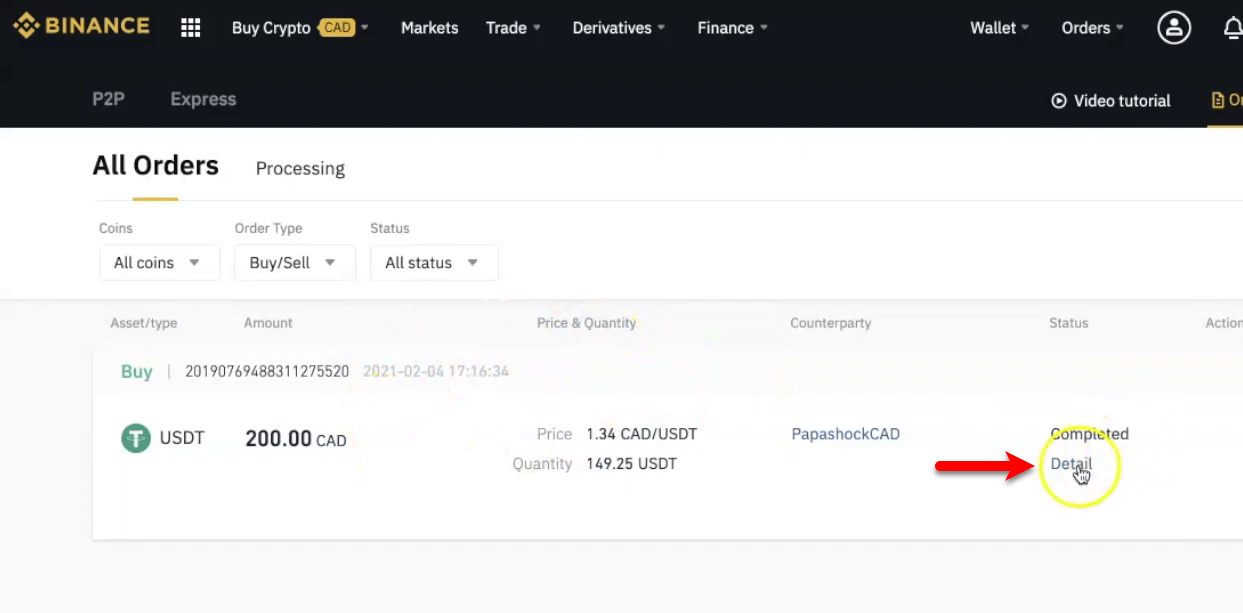 And now the amount of USDT crypto is available in the list so click on the Transfer option.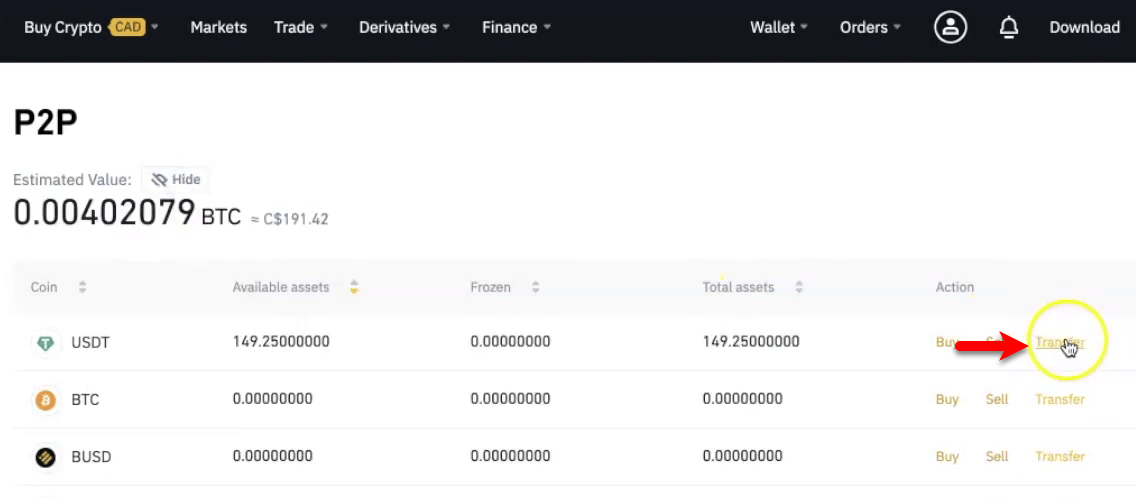 Enter the amount of USDT you want to transfer and click Confirm transfer.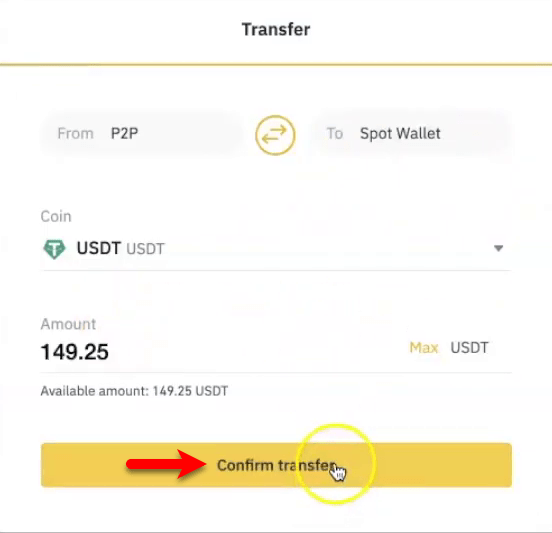 And here the Crypto successfully transfer to the Spot wallet.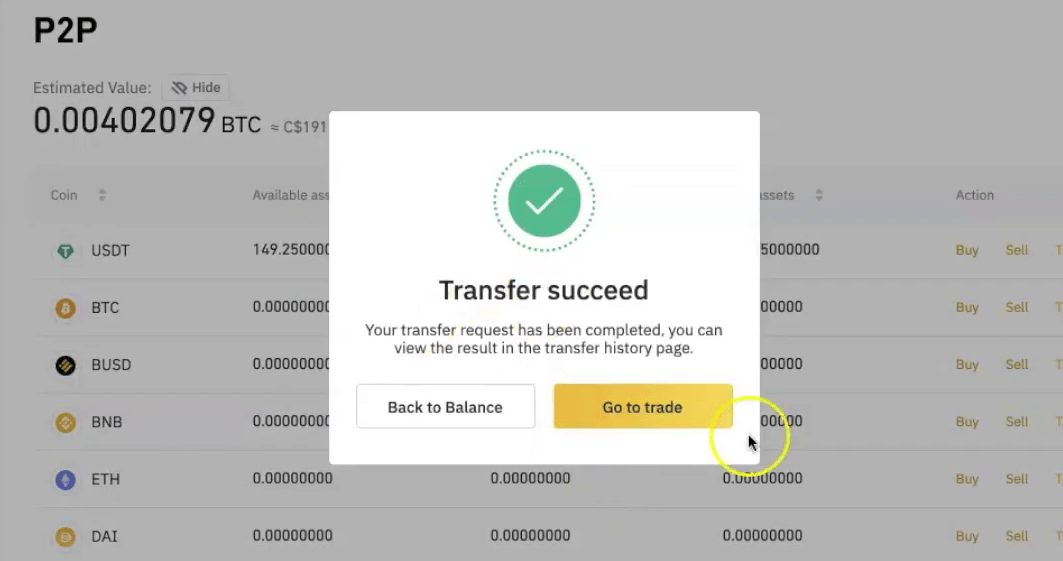 If you faced any kind of problem feel free to share with us using the below down comment section.