Using the premium version of Microsoft Office you need to pay money. For Office 365 Home you have to pay $99.99 per year, Office 365 personal $69.99 per year. Office Home & student 2019 149.99 per year. Don't you think that Microsoft Office product is pretty expensive for everyone? Alongside, Microsoft Office app subscription starts from $7 per month and $70 per year. When this product should continue at the same price, then still Microsoft is sealing the product expensive.
Again if you don't want to use the premium version with those features, then you there is a way that you can use Microsoft Office for free online. Microsoft Office has been expanded several of Apps fo you to use online for free.
Whether you are using Windows 10, Mac, or Chromebook, you can easily use Microsoft Office for free and online. Indeed the Microsoft Office web-based version won't work offline, but again it offers the user with powerful editing experience. After installing Microsoft Office you can open Word, Excel, Access, Powerpoint, documents. To get complete access to web apps, navigate to Microsoft Office official web page. Once you reached there sign in with your Microsoft account. When you logged in to your Microsoft account there select the application icon like Word, Excel, Access, then open your project with it.
Also, easily you can drag and drop all the office stuffs from your computer to its Microsoft Office official site. There is the best option that it automatically store your files to Microsoft account free OneDrive cloud storage, after that, you can open it at any time.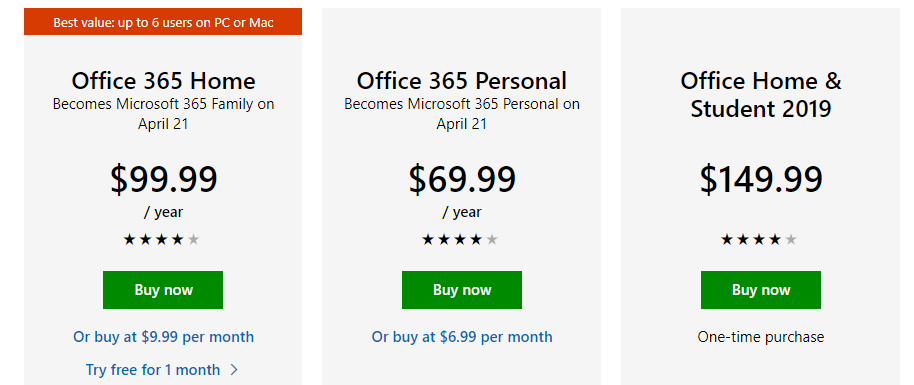 Microsoft Office monthly and yearly prices start at.
Office 365 Home $99.99
Office 365 Personal $69.99
And Office Home & Student 2019 $149.99
Get Microsoft Office for Free
Getting Microsoft Office on Windows 10, or macOS is a bit complicated, if you don't have enough experience. Furthermore, you have a better solution also to download the basic office into your computer. It also work properly as the same office in which you pay money for that. But there are some hidden features in basic office then the premium office. But don't worry there is a solution which sort out to install office for free in your Windows 10 PC, and Mac.
To get started, navigate to the Windows 10 start menu then find out the (Microsoft Store) and open it. When it opened click on right-handed on the search bar, type there (Office) and press enter. While the office searched click on it.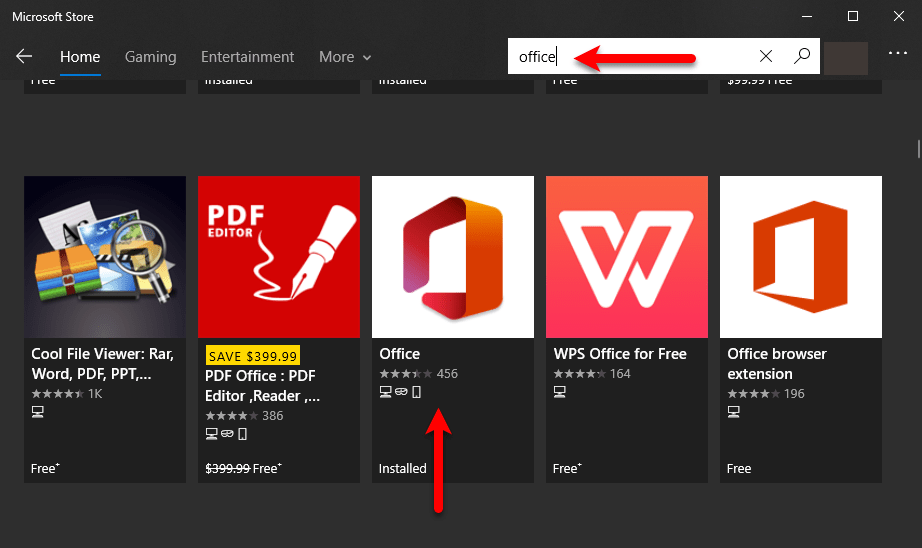 Office is already installed on my Windows 10 PC, to get you sure once again I will install it. When the main office window opened click on (Get).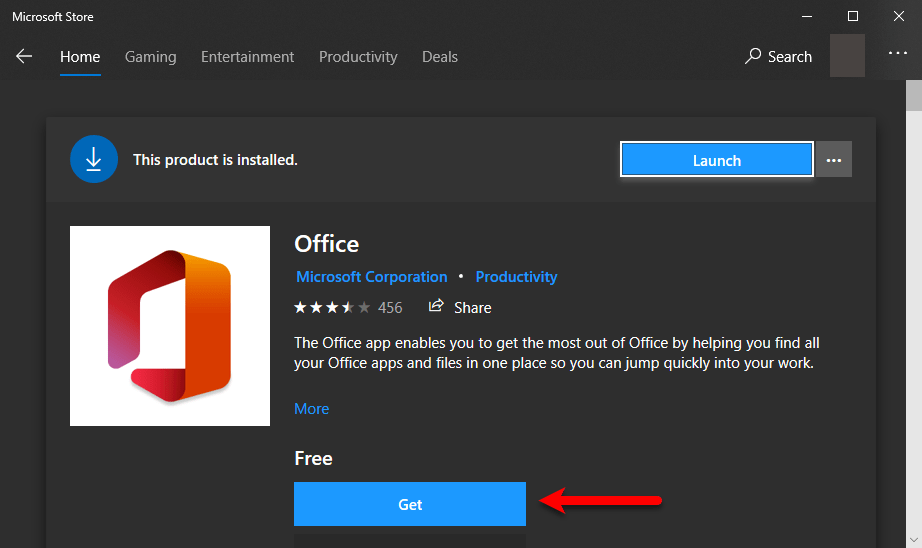 Wait until the office should be downloaded, and wait for the installation.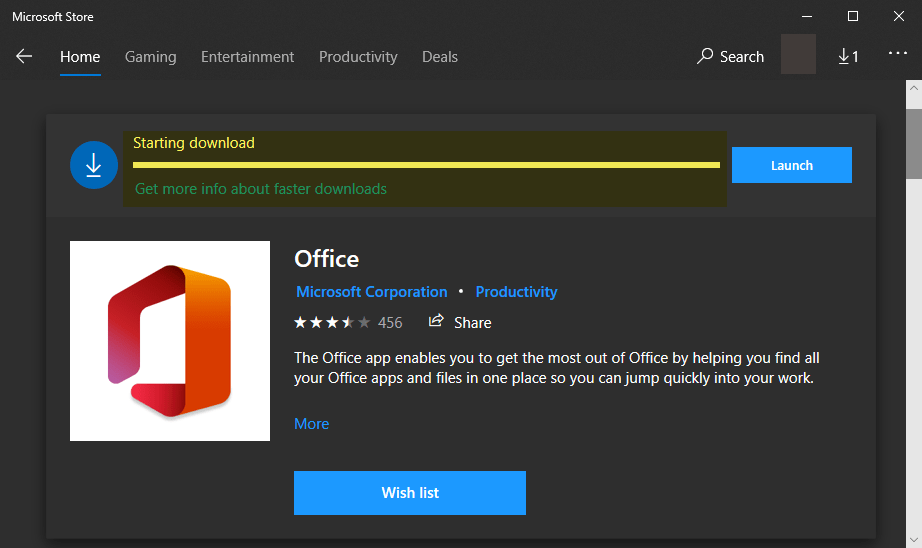 When the office successfully installed click (Launch) button.
Now check out below down that office has been successfully installed on your Windows 10 PC. Therefore, you can launch any of the Office applications, like Word, Excel, Outlook, Powerpoint, OneDrive, OneNote, Calendar, To-Do, and other Apps.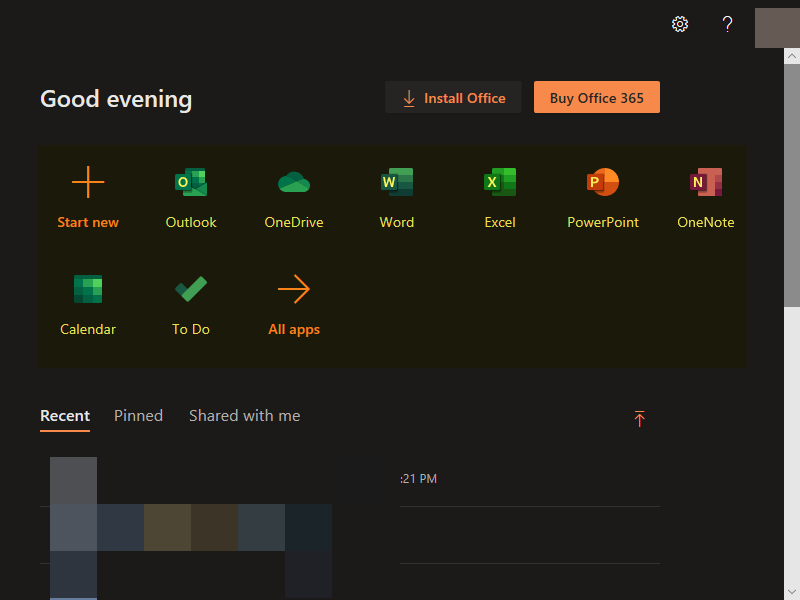 As above I mentioned for you there are two kind of Office one of them is basic and one of is premium. The betterment of the premium version is that you have complete access to all features. But using premium has charges check out below how to get the full version. On the main Office window click on (Install Office) option.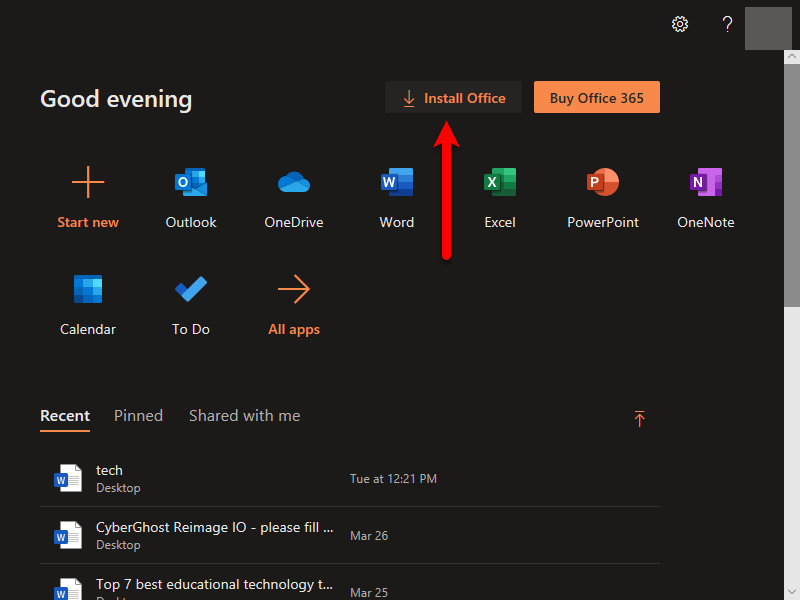 When then another window appeared there you need to enter your Microsoft account, and click Next.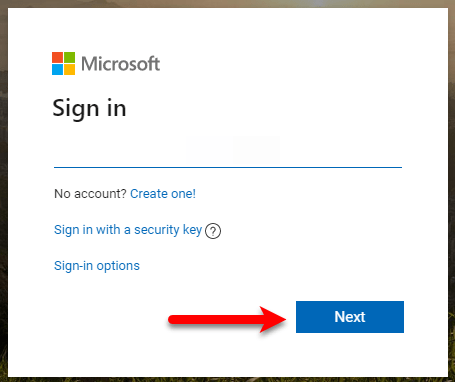 Now enter the password and click next.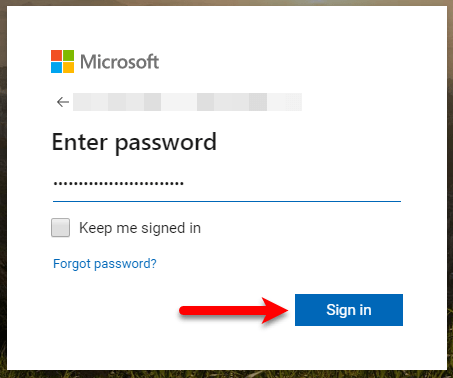 Are you ready to use Microsoft Office?, click next, then fill out your bank your information in the (Review & Confirm), and click next. At last you will get ready to get Microsoft Office official version with full features.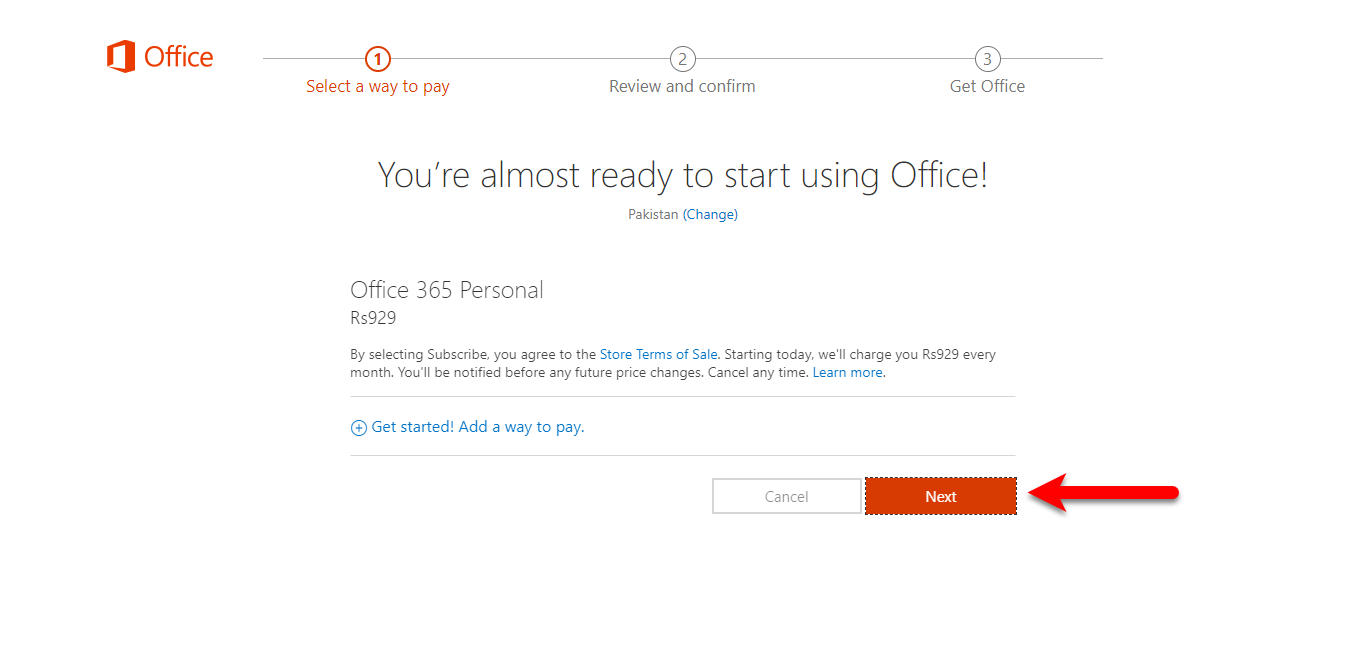 Sign Up for one-month Trial
Microsoft offers the users to use its product for a short period, and the duration of that is a one-month trial. To get access to this offer, navigate to the Microsoft office official page and try the office for free. Once you reached there to sign up with your Microsoft account and get the offer of a one-month trial.
It was my suggestion about getting Microsoft Office for free, but you have various ways to use Office product on your PC whether that should be Windows or Mac PC. Again if there is remaining something to share feel free to use the below down comment section for your suggestion and ideas. Furthermore, your great feedback can help to write powerful content for you.