Parental is an inside built application on Windows 10 which allows you to give a limit to your every part of the computer. For example, Parental helps you to control helps you to keep your children safe while they are using the computer. Manually you can band the program outreach for your children, such as websites, games, and other programs. Or you can set a maximum time limit that they should spend on the computer daily. Simply, we can say you get all the reports while your children using the computer. Through this post you will learn how to set parental controls on Windows 10. Parental controls for each of your children activity on Windows 10.
Parental controls on kind of digital system or service are very essential, it keeps you to protect your children from useless content on a computer, or protect your systems safe. Windows 10 is upgraded previously but this portion of Windows is pretty interesting.
Parental controls are simple to activate it on Windows 10. You just need to login to your account to access Windows 10 or any other Windows device. After that, simply create a child account and monitor that to your real account. The child account using the parental controls can control from everywhere by parents.
Set Parental Controls on Windows 10
Before using the parental controls, you will need a few things to do it. The first thing is to log in to your Windows device with your Microsoft account. Then the account you will manage has to be set as a child account. Remember that your child also has access to your Microsoft account for login. I think this option was in the previous version of Windows 10. You should manage the Microsoft account for your child also, if your children doesn't have the Microsoft account or email address. Then while login it will make a problem to login, gain and again it will prompt up to create a Microsoft account.
To access to your Microsoft account on Windows 10, navigate to Windows start menu then click on setting (Gear icon).

When the setting window opened click on (Accounts) to get into account setting window.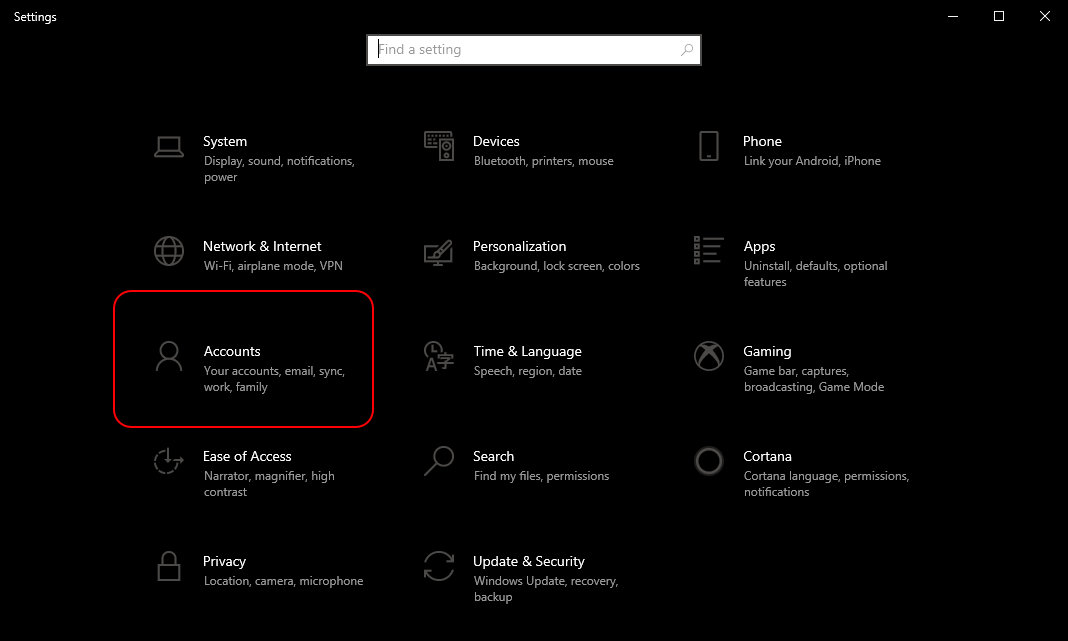 The other way to open the accounts window on Windows 10, navigate to Windows 10 start menu type there (Accounts) then hit enter on (Manage your Account).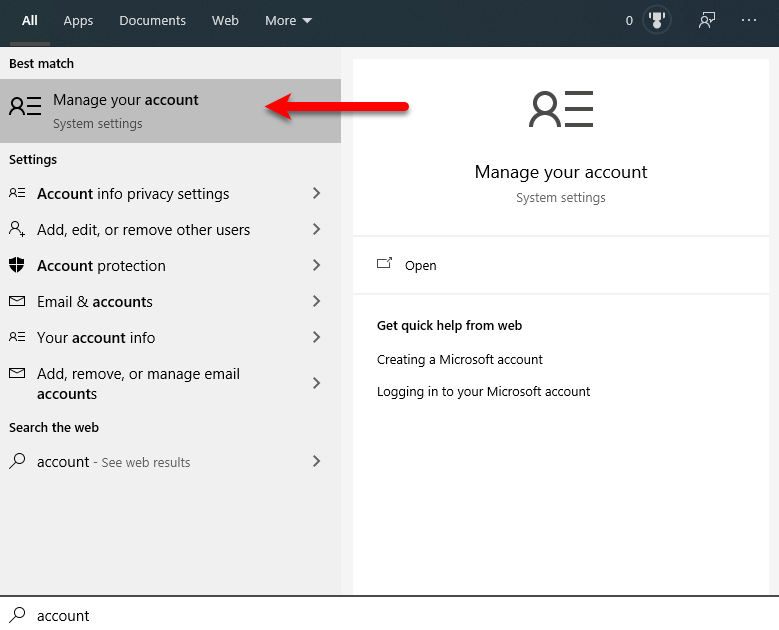 Once the accounts window opened from left-handed click on (Family & other Users), when its window appeared click on (+) (Add a family member).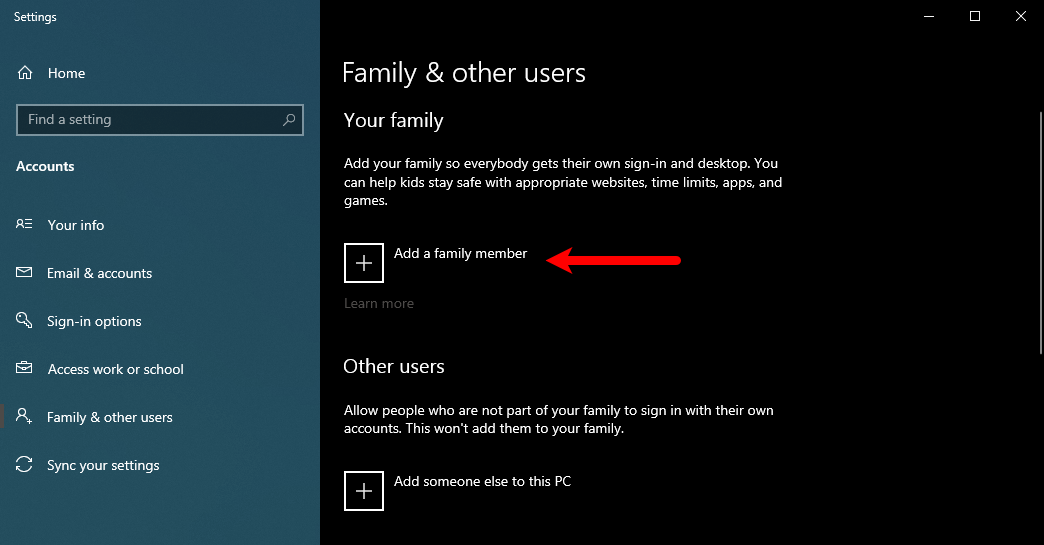 Now select the (Add a member) option, after that, enter the email address of the person you want to add. If they use Windows, Office, Outlook.com, OneDrive, Skype, or Xbox, enter the email address they use to sign in. For example, if your children are using any of the related email address then enter it. In another case, if the doesn't have then create a Microsoft email address. When you entered the email address click next.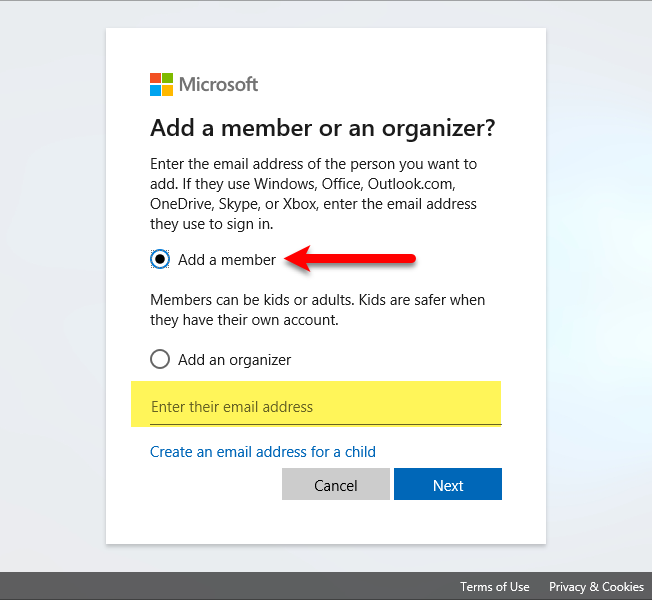 Confirm the email address or person that you want to add as a member of your family.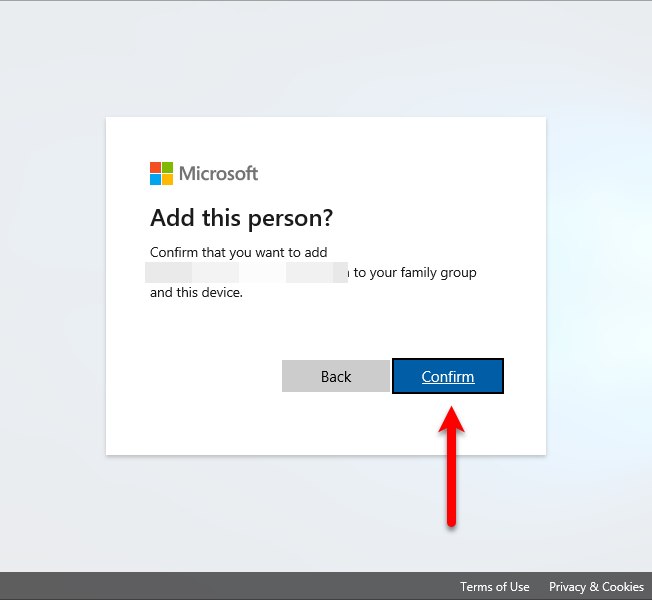 Once you confirmed the email address, then you will receive an invitation email to your account.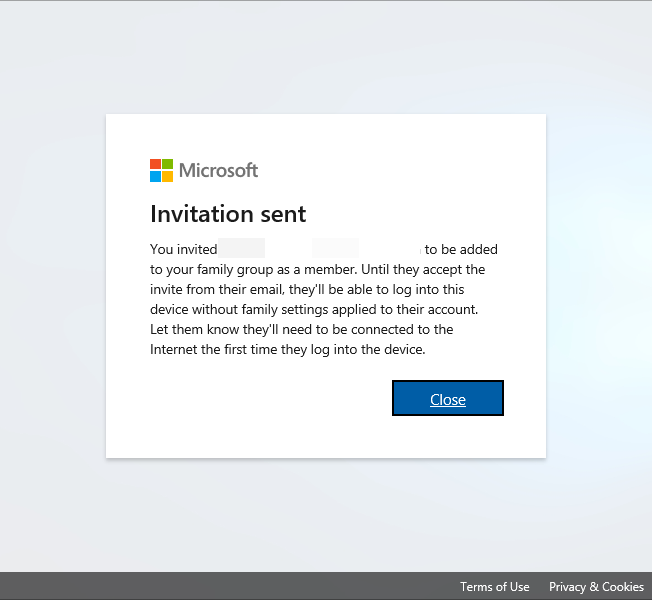 Login the Microsoft email address which you entered as adding a part of your member. After that, click on email then scroll down and click on (Accept Invitation).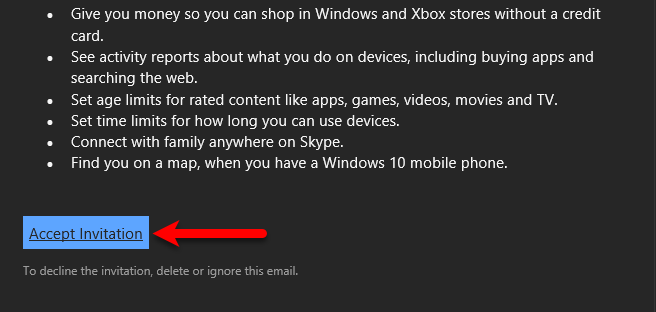 After clicking on accept the invitation the confirmation will open with your browser, then you have to click on (Join the family).
Manage Parental Controls on Windows 10
When Windows or Microsoft allows creating an account for your children on Windows 10. Therefore, after creating you will be a part of Microsoft website member, to manage the created account for your family member through Microsoft website. Remember that you can add several accounts into parental controls on your Windows 10.
To manage the parental controls on Windows 10, navigate to Windows 10 start menu type there (Accounts), then click on (Manage your account), from left-handed click on (Family & other users), under the (Add a Family member) click on (Manage family settings online).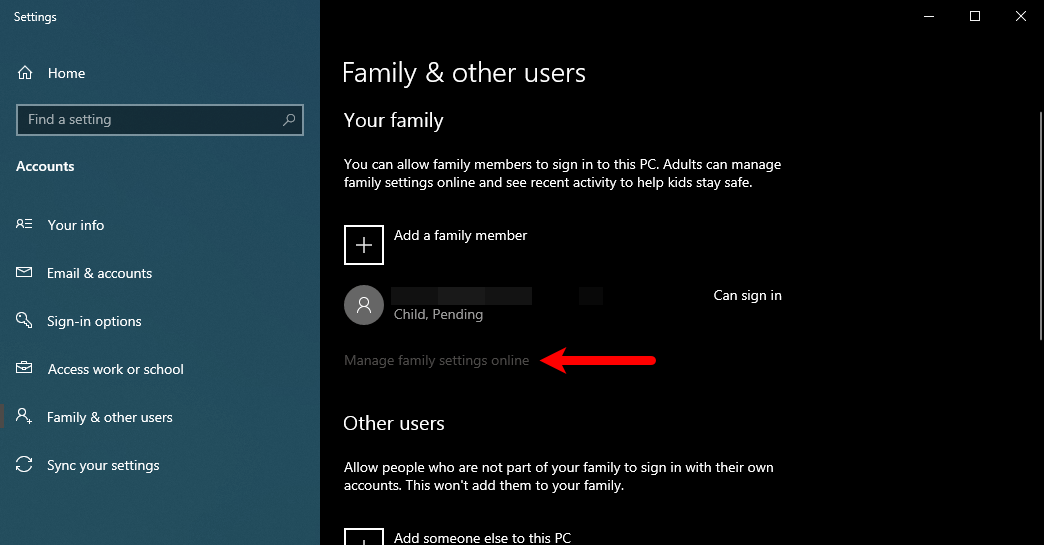 Once you click on (Manage family settings online) automatically the Microsoft website will open. After that, you can manage the accounts, or you can enable the hidden features.
That's all about set Parental Controls on Windows 10, if you faced any kind of problem use below comment section for sharing your problem. Soon we will get in touch with you with a positive response. Also, if the article was useful don't forget to share your essential feedback.