I store lots of stuff on my computer and then mega lazy to sort it out. Fortunately, if you're on macOS, there's a cool free tool called ShorUI that should help you if you're like me.
Shorui actually incorporates 3 super convenient features. The first one is a clone of Daisy Disk (paid software) that allows you to find the biggest files on your computer. If you have old movies, big zips or large installation programs, this one will find them and you will be able to remove them with a simple click.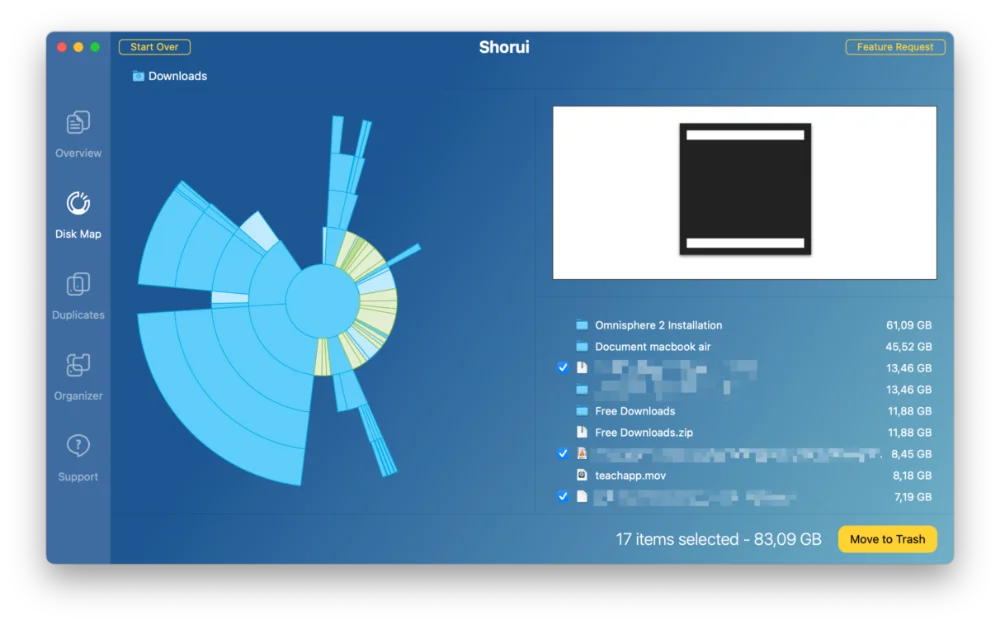 The second feature will allow you to go hunting for all the files you have in duplicate. It's a painless way to clean up the Willy.
Finally, the last feature named "Organizer" will allow you to sort through a folder by quickly reviewing everything in it and deleting it or putting it in folders. This feature is very useful if you are like me and you store hundreds of files in folders without really knowing what's inside. You can easily identify files you haven't used for a long time and delete them to save space on your hard drive.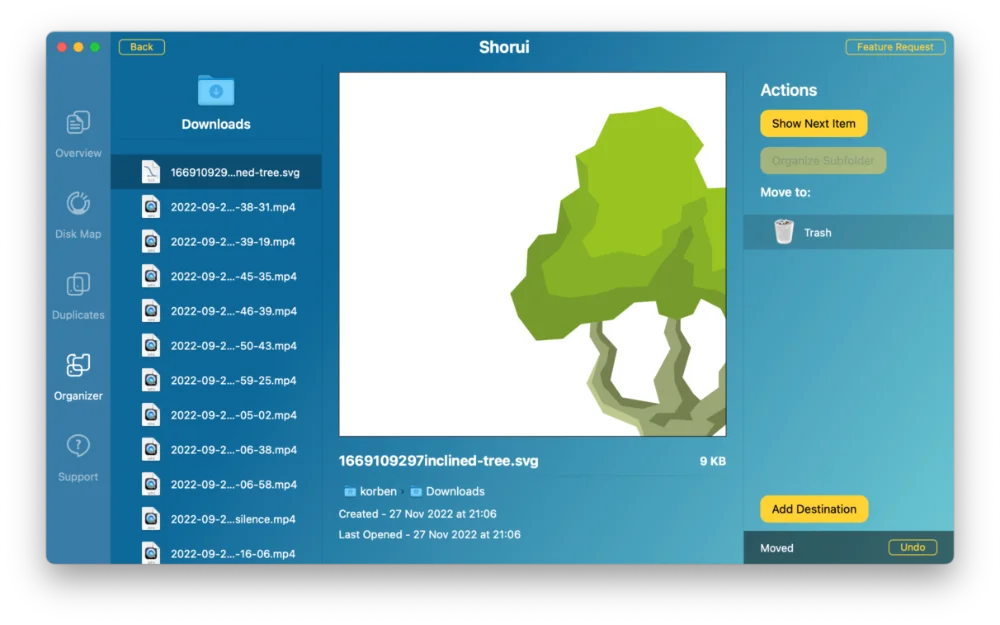 As I said, Shorui is free and it's really convenient! I recommend it to you. You can download it here.