That's it you're going to upload your code on Github. Very cool! Now you can share a great project with a community of developers and users who will join you soon.
But you will have to explain them what it is all about. The philosophy of your project, how it is installed, the features…etc.
So you have to create your first readme file. I know, this is maybe the least fun part. But thanks to the Readmi.xyz website, you will be able to do this very easily and especially very quickly.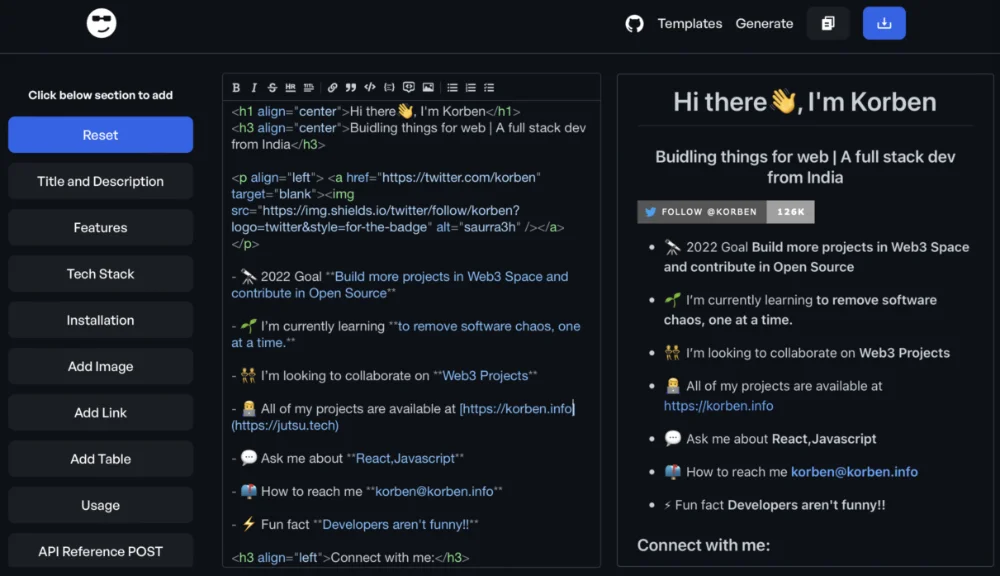 On Readmi, all you have to do is choose a template and then modify it or build your readme file by adding the sections you need. Just click on what you want to add and it will add a little HTML skeleton that you will just have to modify: Title, description, list of features, links, images, API docs…etc.
If you are interested, this is the place to go.