In this article, I will show you how to delete your Facebook account permanently. As you know that Facebook is a famous and popular social platform that billions of people around the world are using it. Therefore, people are using Facebook for chatting, video calling, voice calling, voice messages, and many more. Currently, people make Facebook their best source of income, for themselves. Like people are promoting their business on Facebook, or people are making daily Vlog videos, short videos then uploading them on Facebook. Simply, Facebook is having the criteria to reach that in order to monetize the Facebook account or Facebook page.
As millions of Facebook pages are currently available on Facebook platforms related to different topics. Overall, Facebook has now become one of the advanced platforms for advertising the business and making money from it.
If you don't want to use Facebook or Facebook has become boring for you. Easily, you can disable or delete your Facebook account, the guide is pretty much easy you can follow the guide with a pictorial guide which makes your task easy to delete your Facebook account permanently.
How to Delete Your Facebook Account Permanently?
Step 1. Deleting the Facebook account on the web version and mobile application is the same, simply navigate to the settings window and click on Settings option.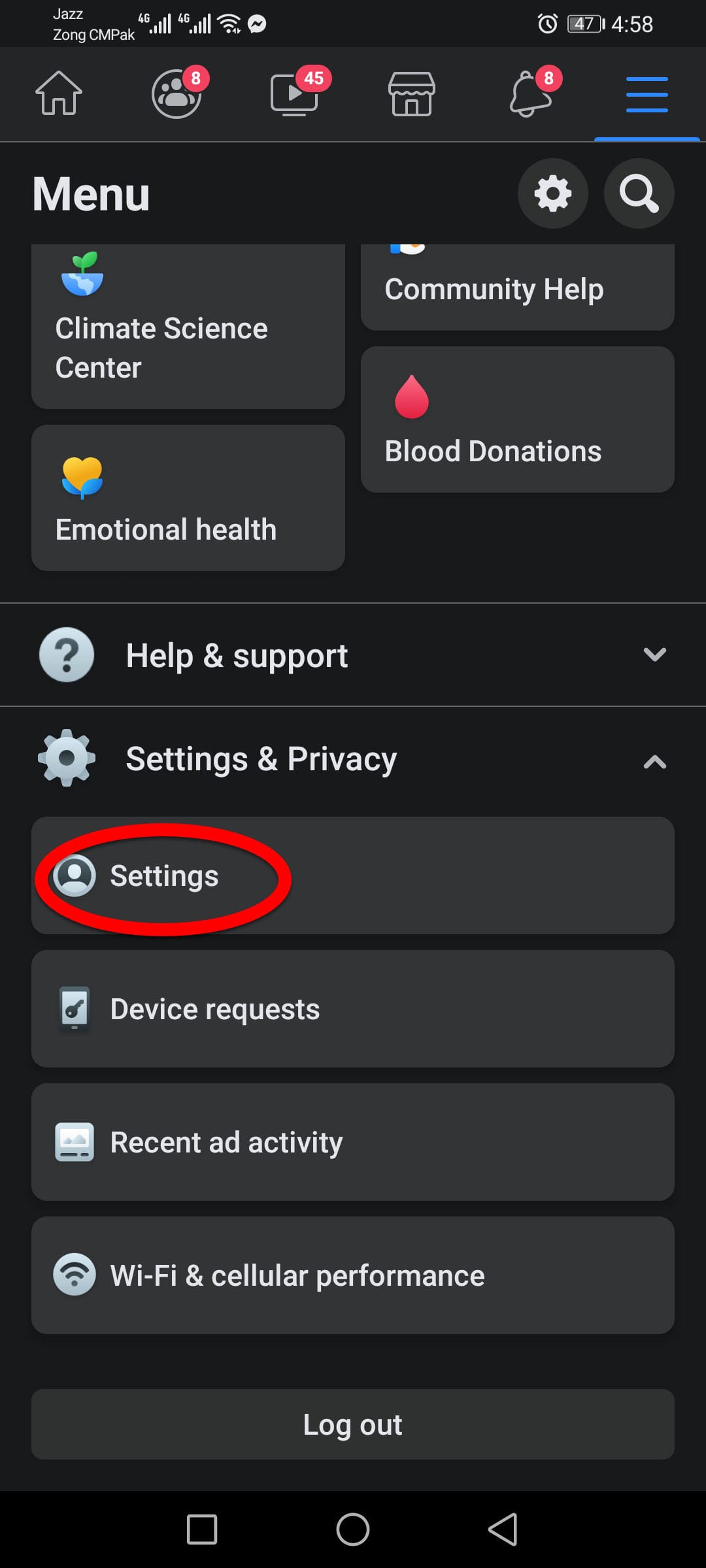 Step 2. On the Settings & privacy window click on the Personal and account information option.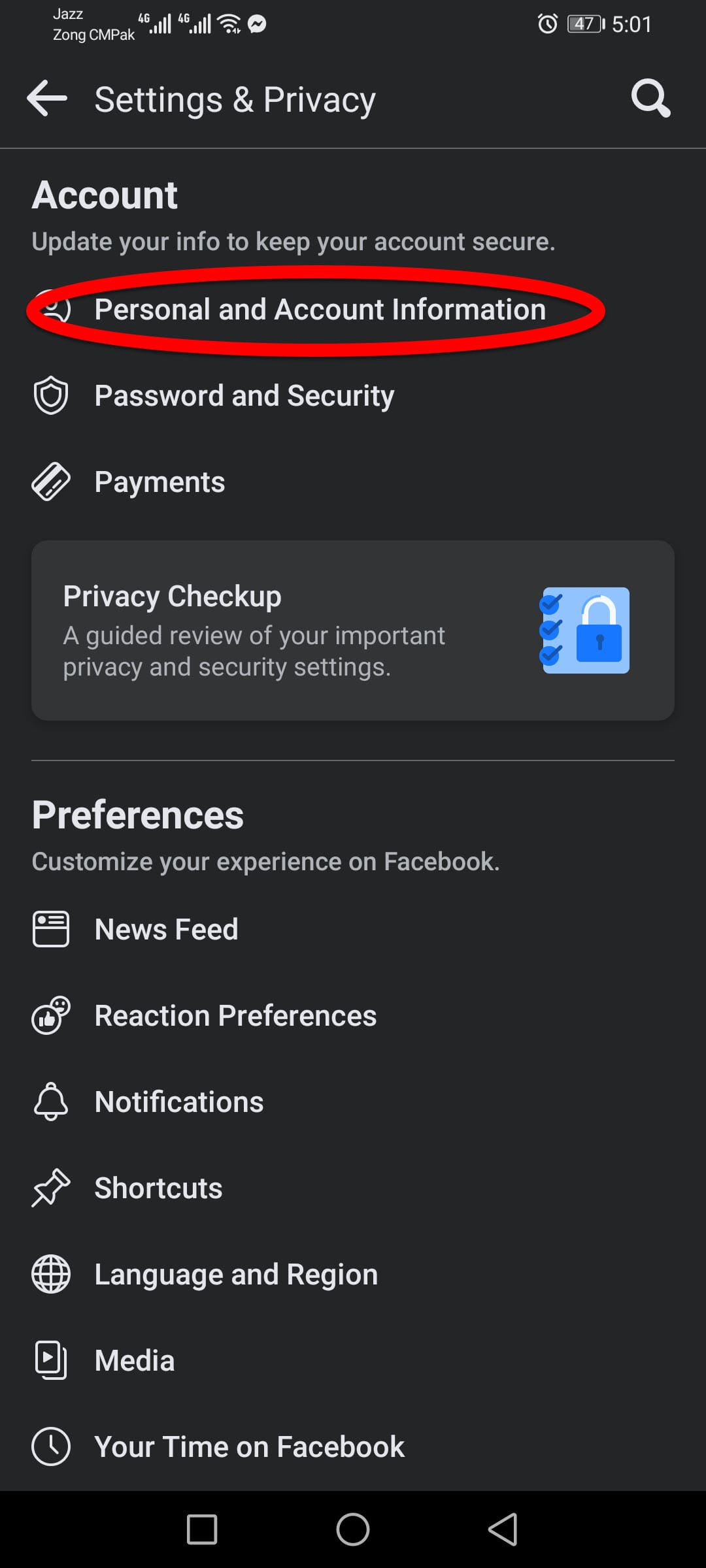 Step 3. On the personal and account information window clicks on the account ownership and control option.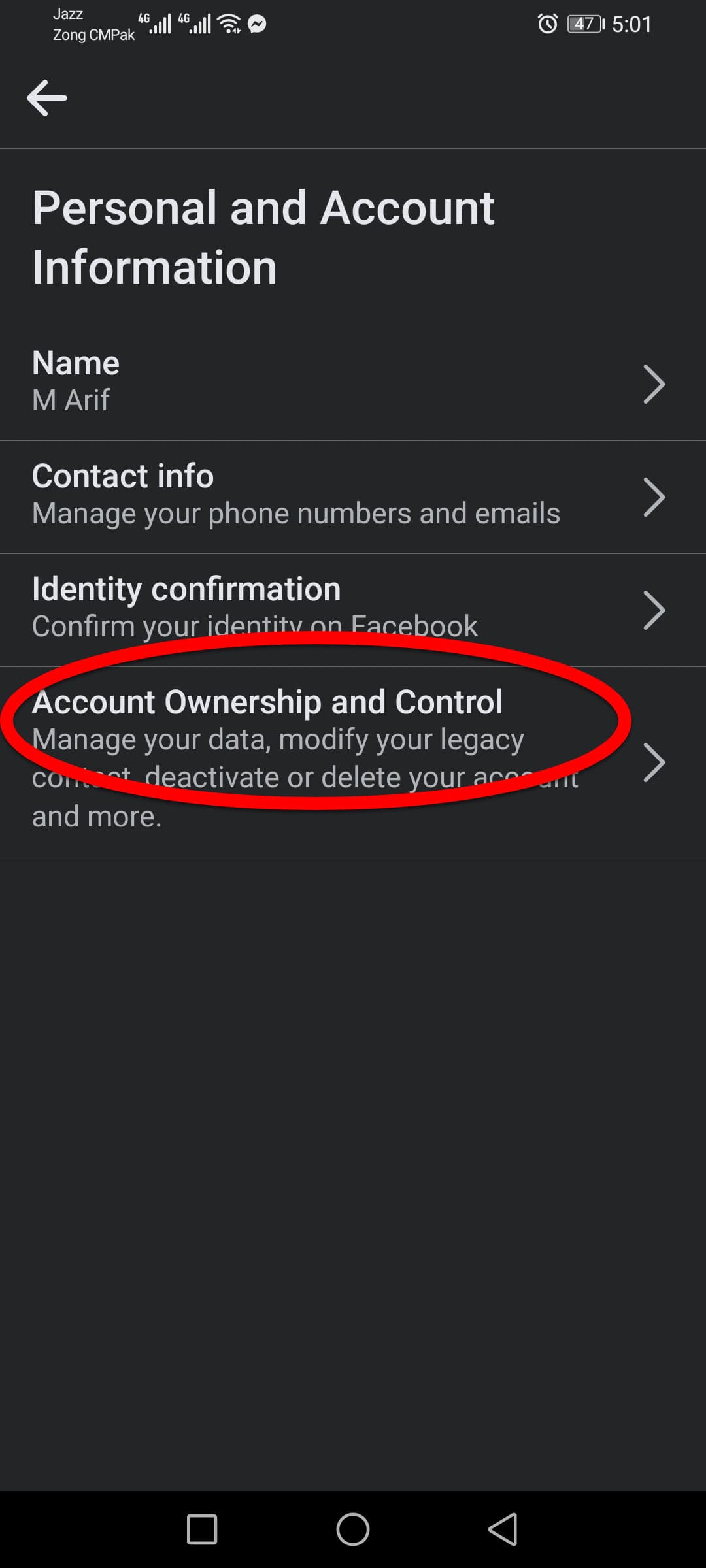 Step 4. On the account ownership and control window click on the Deactivation and Deletion option.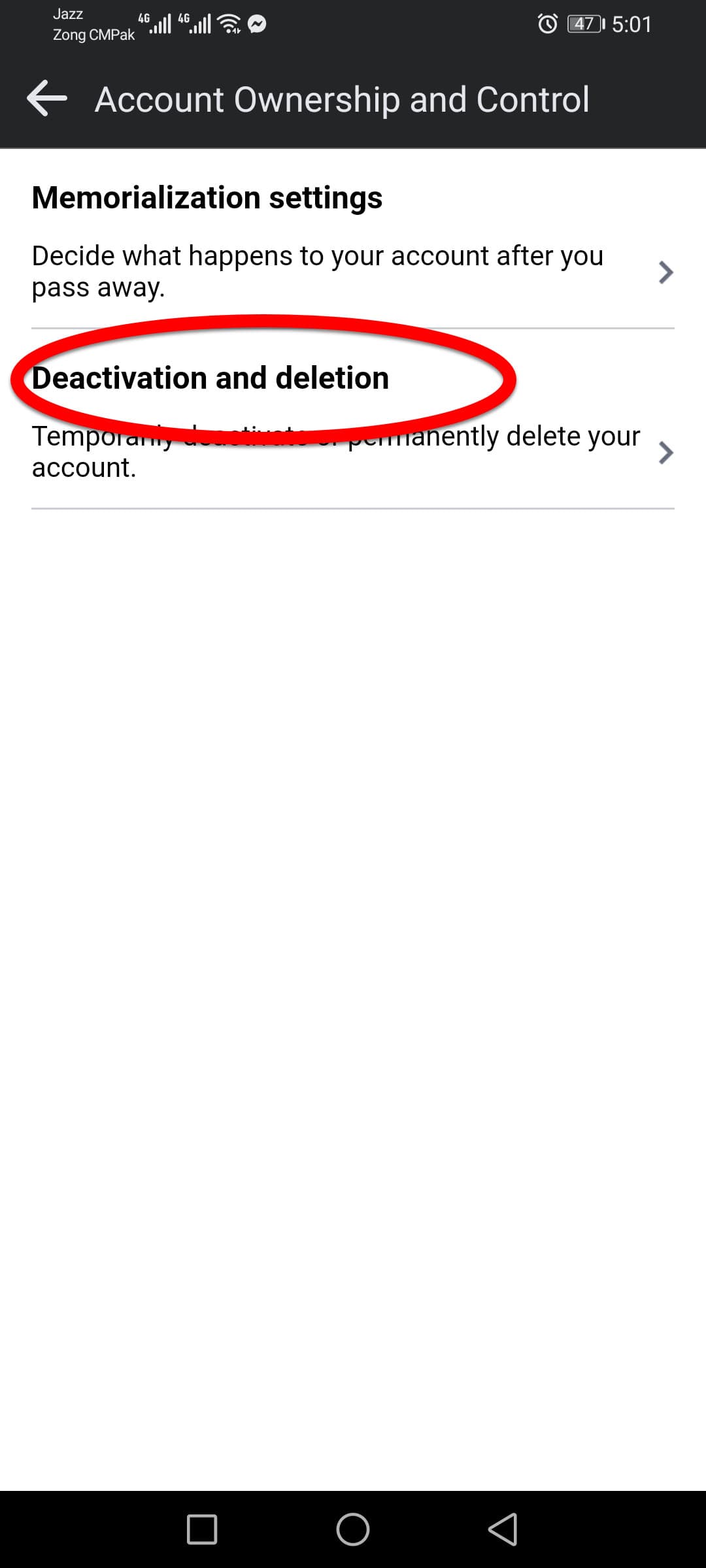 Step 5. Now select the Delete account and click on the continue to account deletion option.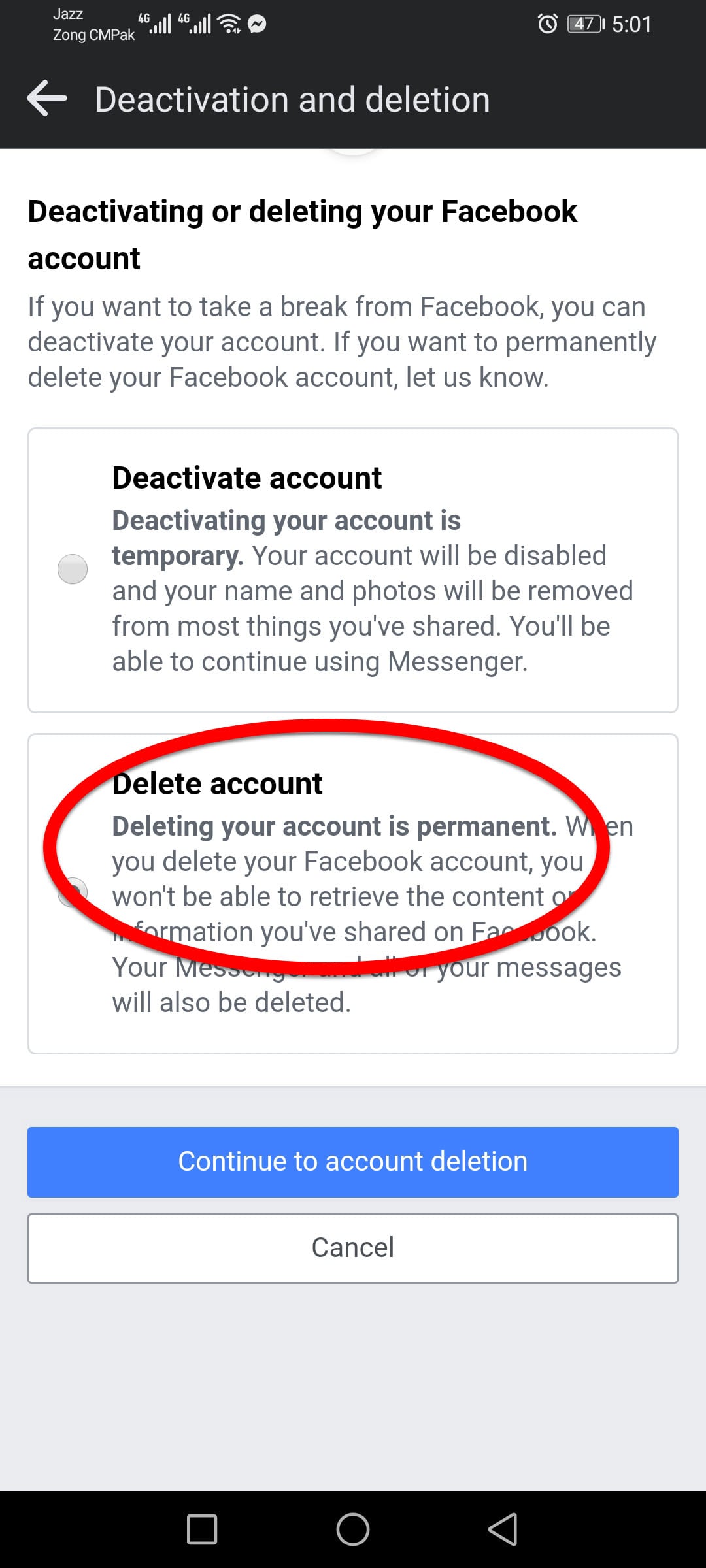 Step 6. Now in this window, you have to select the reason why you want to delete your Facebook account. There are five reasons that you will be asked any of them, so select the reason and click on Continue to account deletion.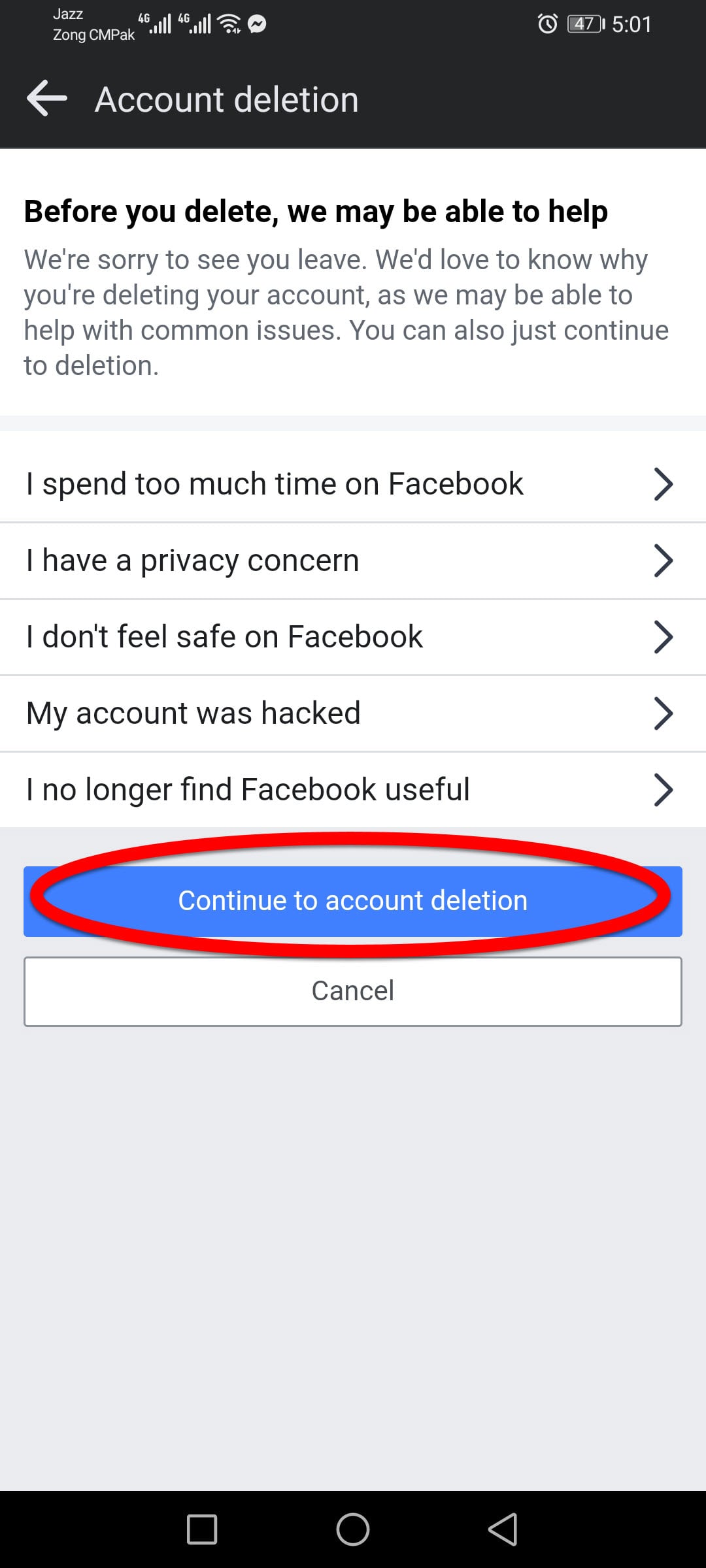 Step 7. Again in this window click on continue to account deletion.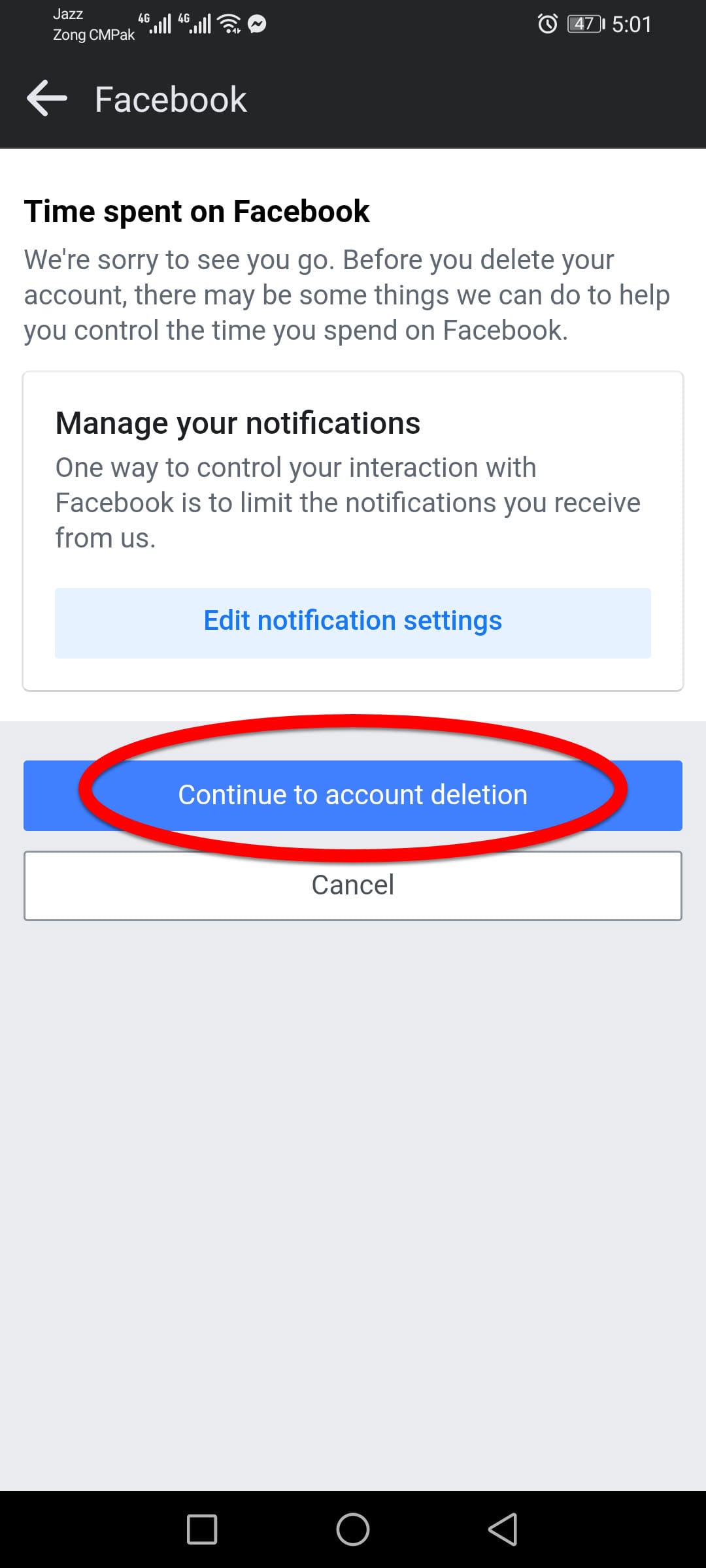 Step 8. Now you are at the final step to press the Delete option to remove your account.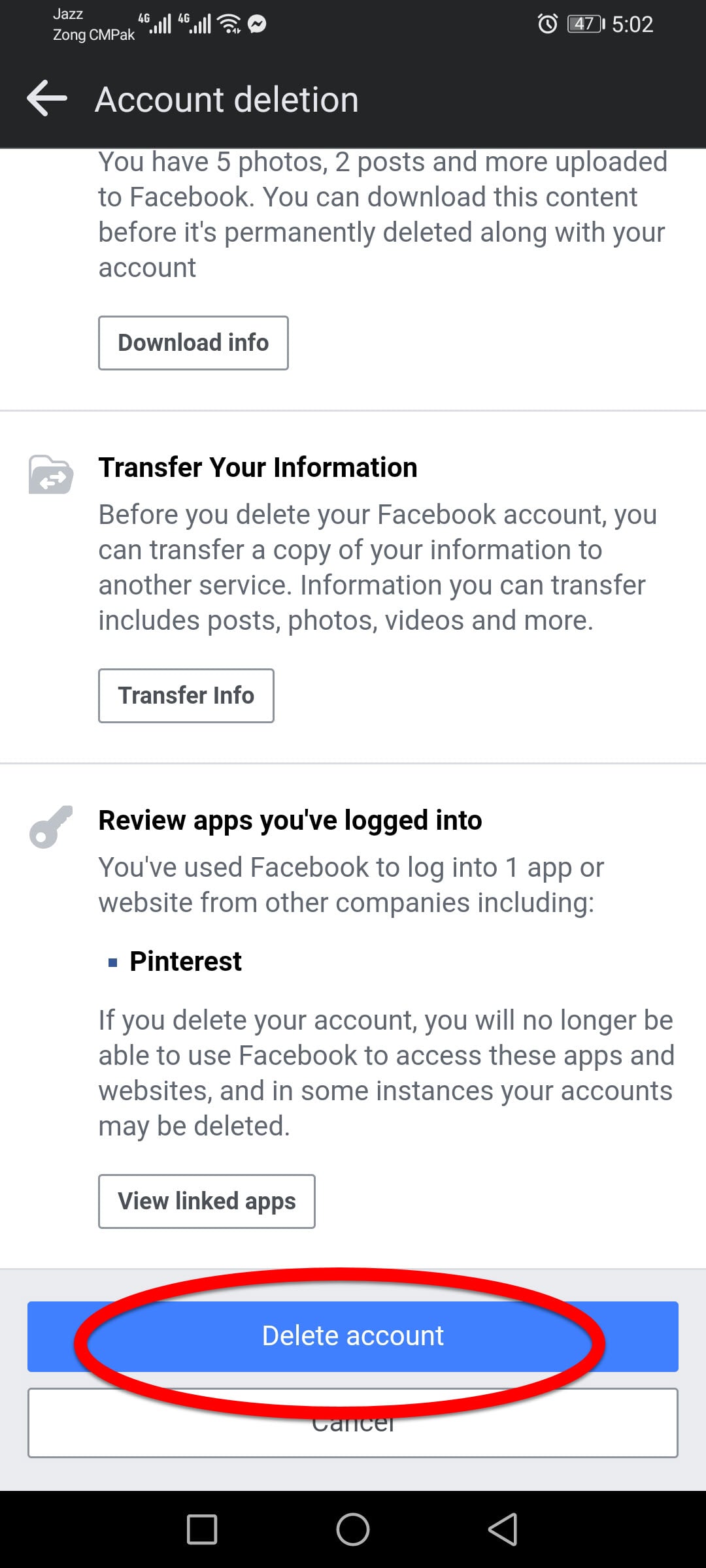 Step 9. Now enter your Facebook account password and click on Continue.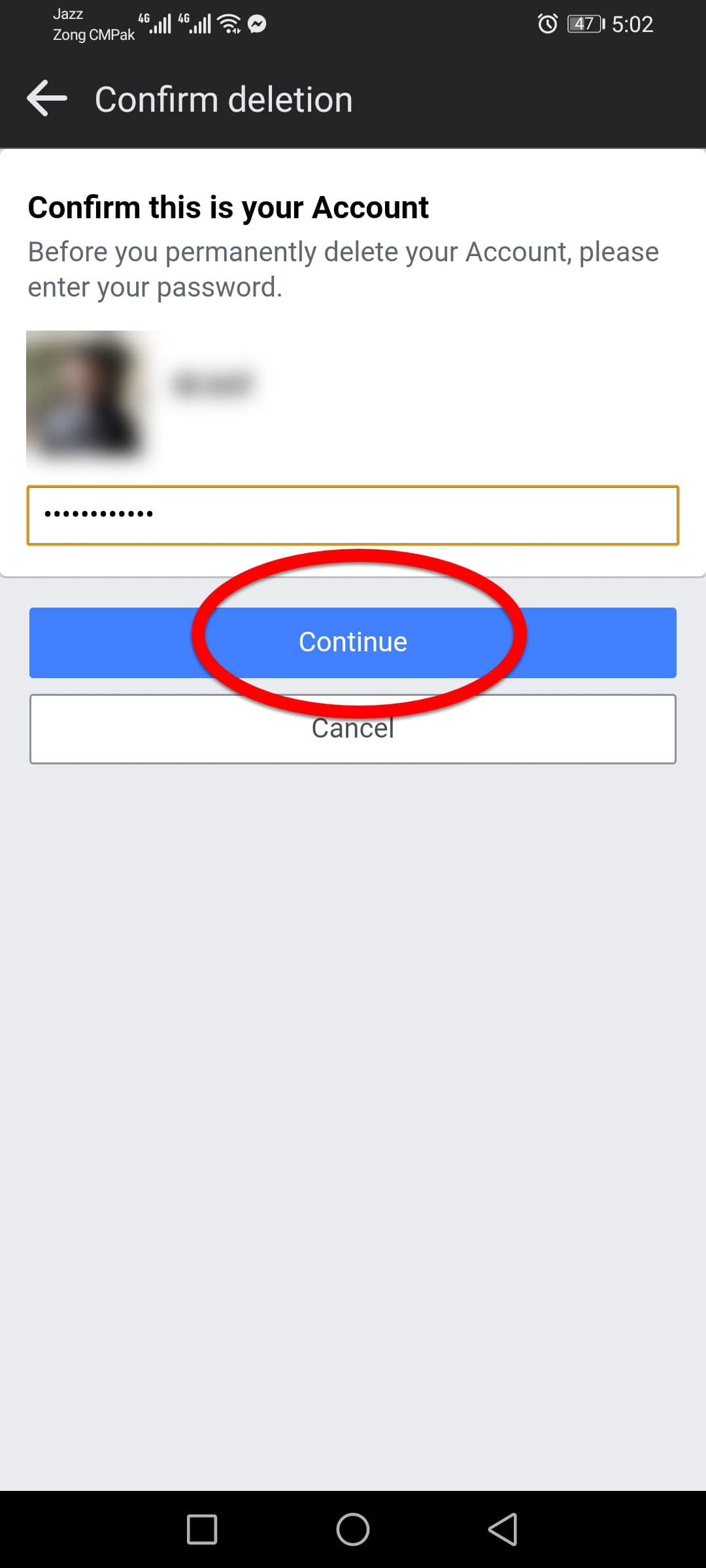 Step 10. Now by clicking on the Delete option you will confirm the permanent deletion account of your Facebook.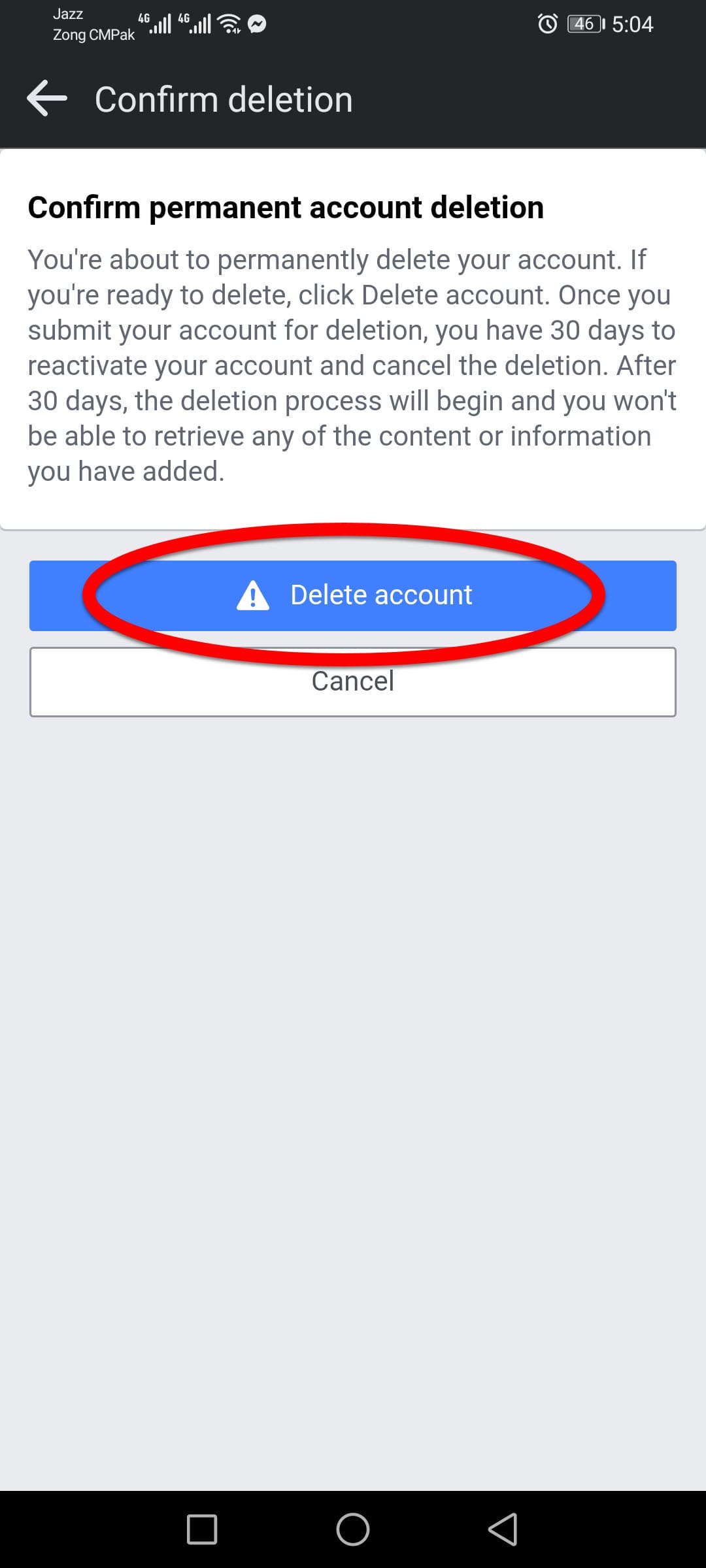 Conclusion
That was about how to delete your Facebook account permanently, again if you faced any kind of problem feel free to share with us via the comment box section.