After completing YouTube requirements like 1000 Subscriber 4000 Wathtime minutes, you will be able to apply for the YouTube monetization program. In that case, most of the YouTubers around the world monthly are making millions of dollars from YouTube. So, why not start a YouTube business why not be a content creator. Because YouTube is a place where you don't need to invest in that and easily you can make lots of monthly daily from YouTube by uploading your content daily.
After completing the requirements of YouTube you will receive an email address from the YouTube team that you will be able to monetize your channel with our partner program. So, the steps are pretty much easy, firstly you will click on Apply, connect your YouTube channel to Google AdSense, after that, your channel will get reviewed by the YouTube team. After your channel got reviewed you will be able to make money from ad revenue.
Every month on 11 of the date YouTube will release the payment to Google AdSense, so, from Google AdSense easily you will be able to transfer the funds to your Bank account. However, through this article, I will guide you step by step on how to change YouTube Google AdSense very fast and easily.
You can connect more than 1 one YouTube channel to one Google AdSense at the same time. Like here I will connect my YouTube channel to an old Google AdSense.
How Does Google AdSense Work?
Google AdSense provides a way for publishers to earn money from their online content. AdSense works by matching ads to your site based on your content and visitors. The ads are created and paid for by advertisers who want to promote their products. Since these advertisers pay different prices for different ads, the amount you earn will vary.
Step1. To change your YouTube Google AdSense simply navigate to your channel studio then click from the left-handed window side of your channel click on the Monetization tab.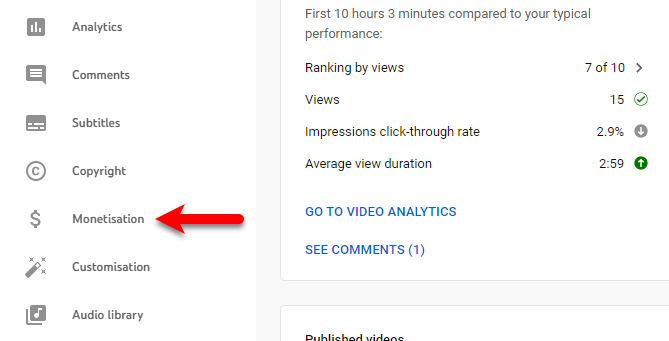 Step2. When the monetization window opened find out the AdSense account category under that click on Change option.
Step3. Verify that's you, by clicking on proceed option.

Step4. Enter your Gmail password and click continue then click the Google verification.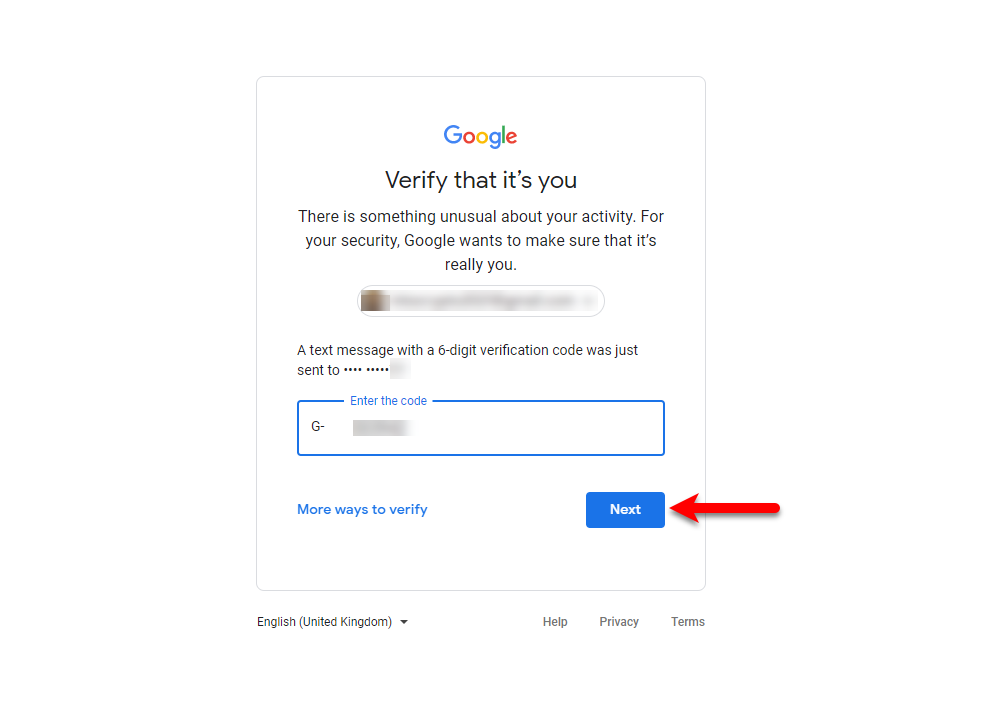 Step5. You will be redirected to Google AdSense to complete this step, so click on Continue to go ahead.

Step6. No select the Gmail which previously you have a Google AdSense account with that.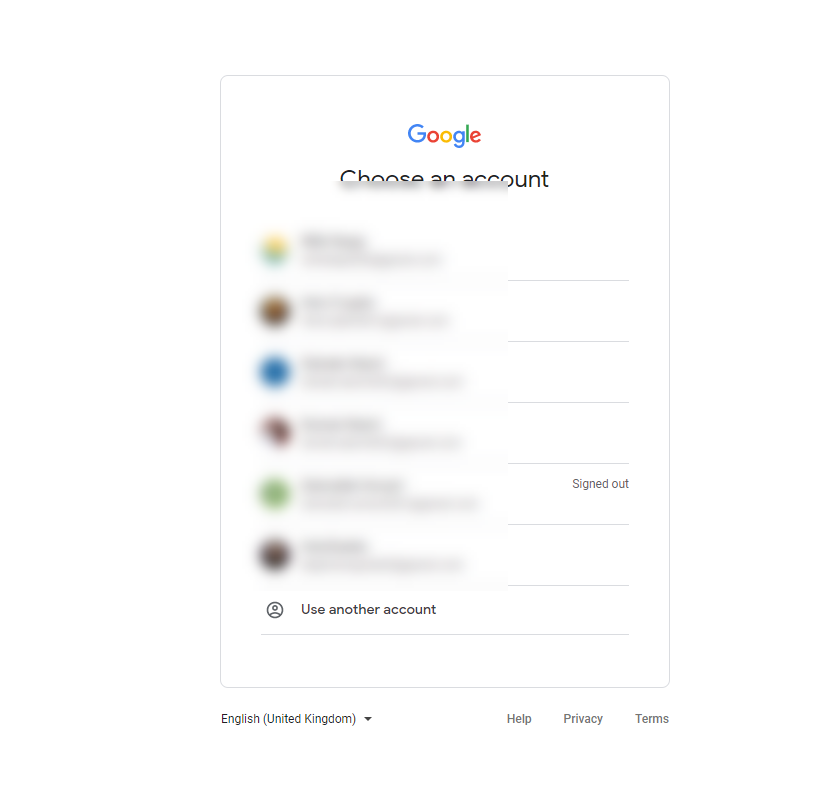 Step7. After selecting the new Google AdSense account you will see the below down screen. Completly you can check all the details of your Google AdSense account and the YouTube Channel details. So, for connecting to the new Google AdSense simply click on Accept Association.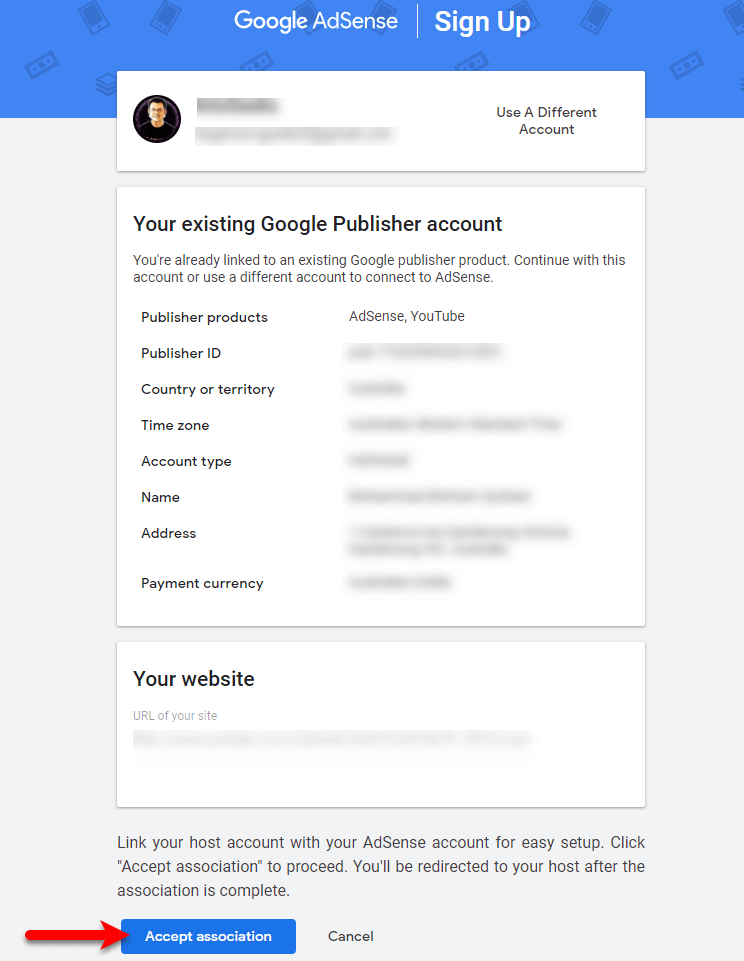 Step8. After accepting the association you will enter the Google AdSense account, simply click on the Redirect option, or after a few seconds automatically it will redirect you to your channel dashboard.

Step9. After that, you will be able to see the new Google AdSense account on the monetization part of your channel dashboard.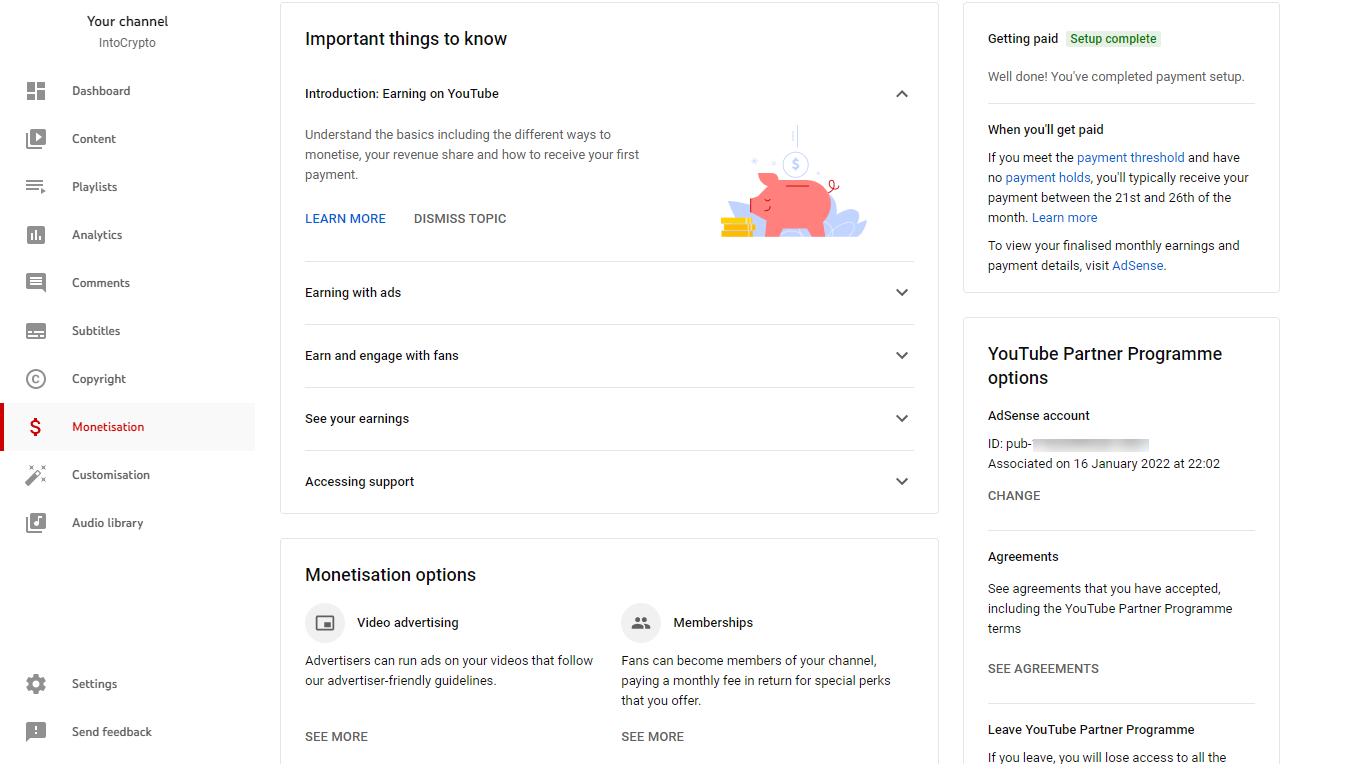 Conclusion
That was about how to change YouTube Google AdSense Step By Step Very Fast. If you faced any kind of problem feels free to share with us via the comment section.