There are various ways of remote accessing your computer from another computer like your computer can achieve remote access via Teamviewer and VNC. But if you are having Google Chrome installed on your computer then you can do the same task that you are doing via the Teamviewer and VNC. It doesn't matter whether you are using Windows or macOS, but unfortunately, Linux OS is out from this option on the Google Chrome web browser. All you need is to access the remote is the Chrome Remote Desktop extension, which is completely free for Windows and the macOS version of Google Chrome.
However, through this guide, you will learn how to access your computer from anywhere on Google Chrome via a Google Account. The process is easy all you need to install the remote desktop extension on both machines in order to access remotely. Simply install on both computers and control the first computer from the second computer.
And now you can control any machine that you dial in, then start with the machine that you want to control. This is an easy method to control or access remotely your computer. And this is the easiest way to control your computer from anywhere else using the Google Chrome browser.
What is Remote Desktop Services? Known as terminal services in Windows server 2008 and earlier. Is one of the components of Microsoft Windows that allow a user to take control of the remote computer or virtual machine over a network connection. RDS is Microsoft's implementation of a thin client machine that supports the desktop protocol.
Access your Computer from Anywhere with Google Chrome
Google Chrome is a cross-platform web browser developed by Google, for the first time it was released in 2008 for Microsoft Windows. Later it port for macOS, Linux, iOS, and Android machines. The Microsoft Windows version of Google Chrome is having a bundle of extensions that each of them works its own task after adding to the Google Chrome platform.
#1st PC
Step 1. Open up your computer, then navigate to Google Chrome and open it. On the search bar type "RemoteDesktop.Google.Com", then press enter to search for the extension. Don't forget that the extension's actual size is 16MB its the largest extension but it will quickly install on Google Chrome. When the Google Chrome remote desktop window opened click on the download button from the (Share this screen) portion.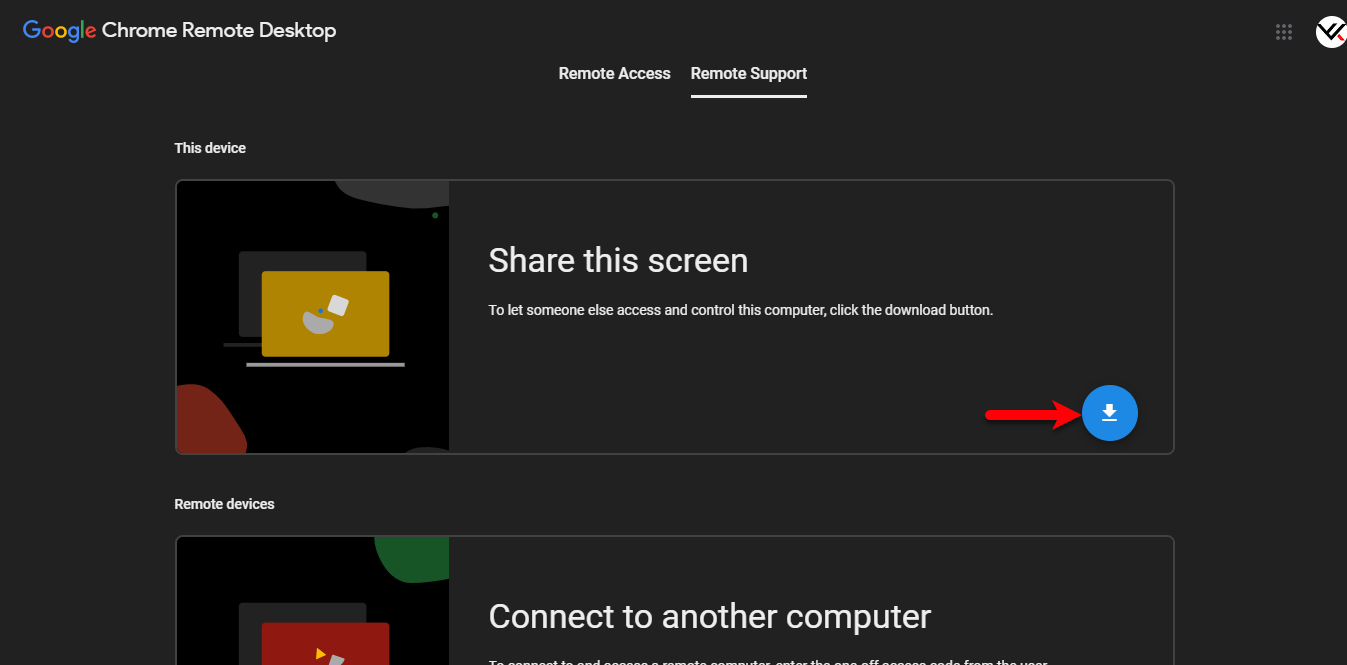 Step 2. After clicking on the download button it will redirect you to the Google Chrom web Store, from there click on "Add to Chrome".

Step 3. After adding to chrome another small window will pop-up on the top of the Google chrome screen, again click on Add Extension.
Step 4. When the extension started downloading automatically it will add on the list of extension which is already installed on Google Chrome. So, again click on the extension and open the below-down screen. When this below down screen opened click on "Generate Code".

#2nd PC
Step 5. When the code generated navigate to your next computer which you want to access remotely the first computer. Simply open up Google Chrome, then on the search bar type "Remotedesktop.Google.com" and press enter to search. When the Chrome Remote Desktop window opened then scroll down and click on "Connect to another computer", then enter the generated code of the first computer to the access code place and press the "Connect" option.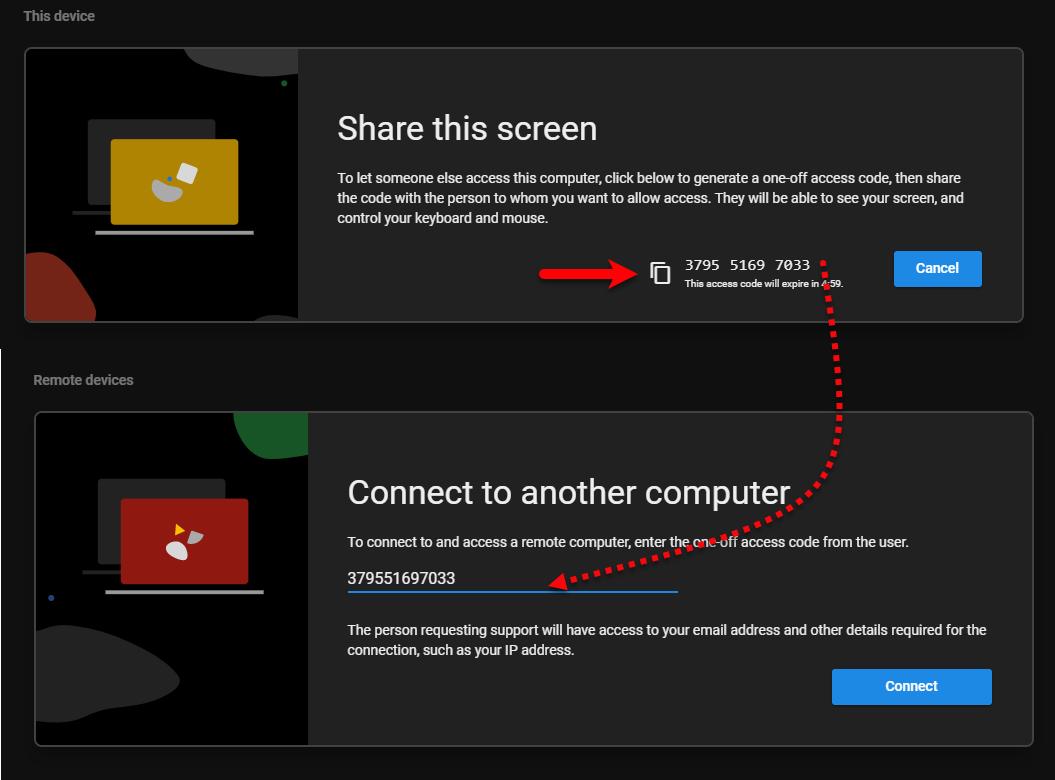 Step 6. Now it will start connecting to your main computer.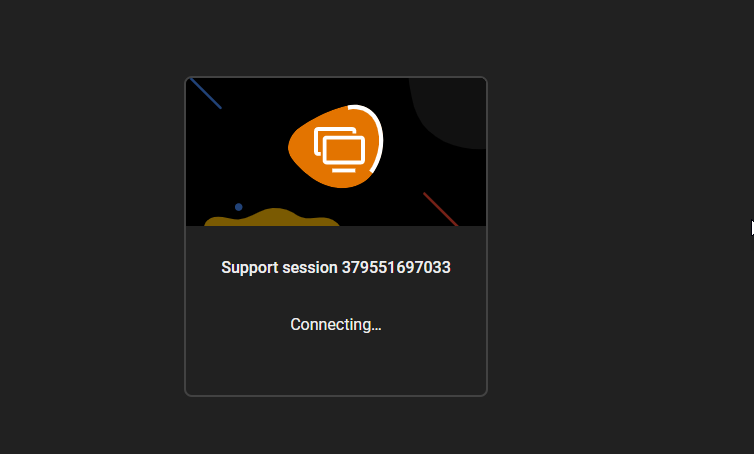 Step 7. It will ask you to share your first computer screen to the second computer, for sharing its window click on "Share" option.

Step 8. And now you are able to access your computer screen on Google Chrome through remote desktop on Google Chrome from the next computer Google Chrome.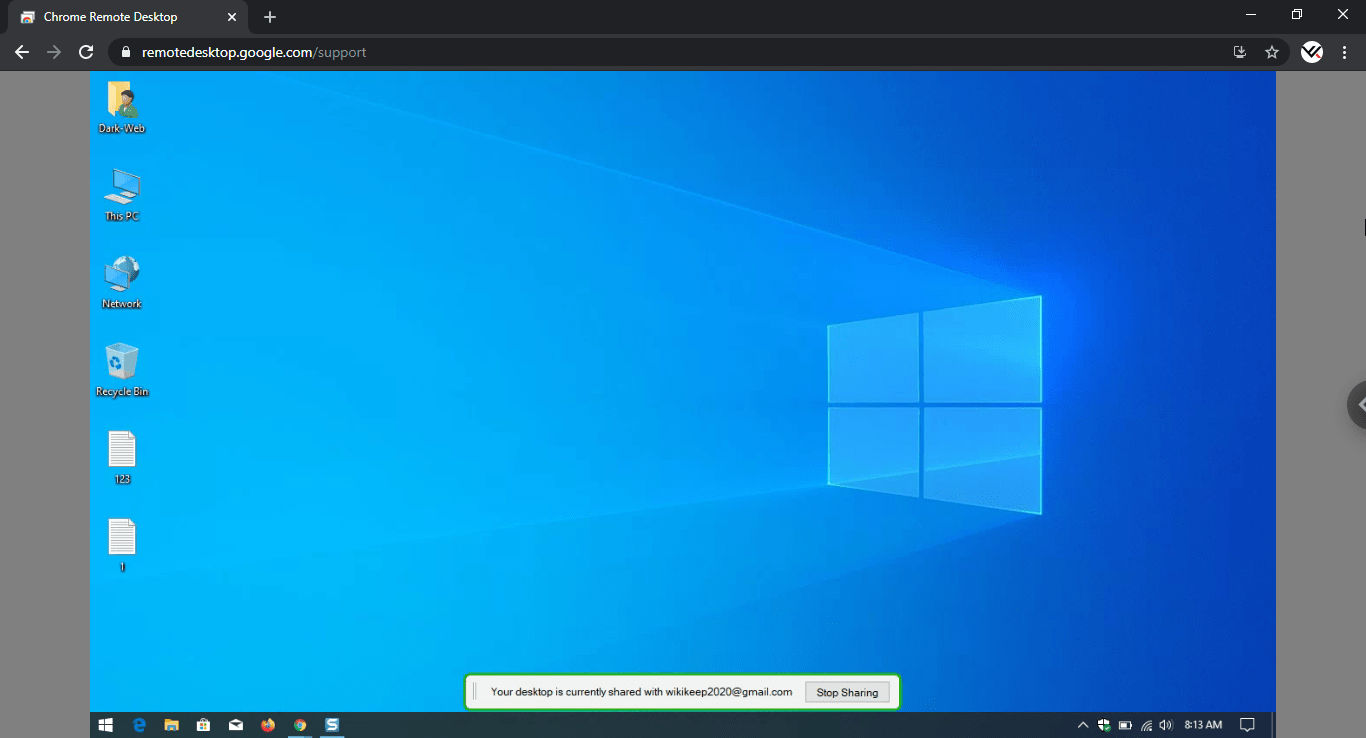 Finally, you will be able to access your computer from any other computer using Google Chrome. If you faced any kind of problem feel free to share with us via the comment section.