The day that Windows operating system latest updates rolling out for users. Then there might be critical error issues, sometimes that users are encountering that. And one of the most huge issues is that Windows 10 Stuck in Infinite Boot Loop. In fact, we are facing this error while we making our Windows many heavy installing different kinds of applications software. If you are a Windows user then getting Windows 10 Stuck in Infinite Boot Loop after an upgrade, Windows update. Then through this guide you will find out the solution how to fix it. For example, if you are facing Windows 10 stuck on the boot loop then on the welcome screen there won't be displayed any kind of message there
What is Windows 10 Infinite Boot Loop
Windows particularly sometimes facing this error, but don't know much about it. So, what is Infinite Boot Loop? it's easy to figure out and fix the solution by the failure of Windows load to after starting your Windows computer. Indeed the computer will fail to reach into the Windows login screen, and its attempts to reload Windows gain and again. This is how you are encountering to Infinite Boot Loop. This error can cause the Windows system registry. So, you can do it with some simple methods to fix the error. The reason that causes the Windows 10 infinite Boot Loop can be Windows update, An updated or new Windows driver, The installation of new software. Those things can cause the infinite boot loop to Windows 10. I think this is a problem that gets stuck Windows users for a few years. Don't worry about this scroll down you will find the point to fix the problem.
Fix Windows 10 Stuck in Infinite Boot Loop
The first option to fix that is you need to insert the Windows bootable USB drive or CD. Because you might have some important files to take a backup of that. Or get your Windows 10 troubleshoot area, in fact, you can Recover Windows, Repair Windows, Troubleshoot Windows, Or system Restore.
When you get to Windows 10 troubleshoot window click on "System Restore".


Click on "Create New User", on the next screen type a new password.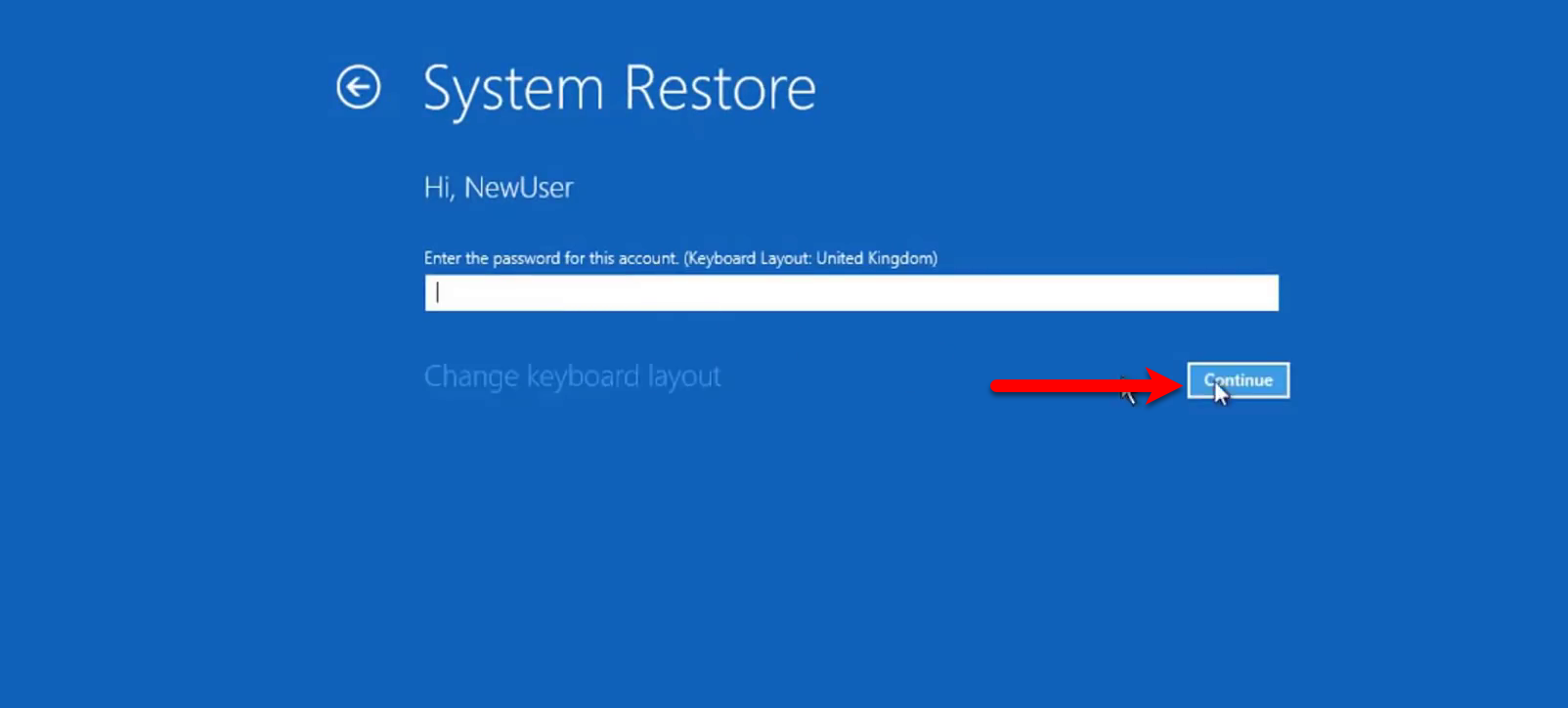 Remember that system restore can fix the problems that can be making your computer run slowly or stop responding. So, in this step click Next.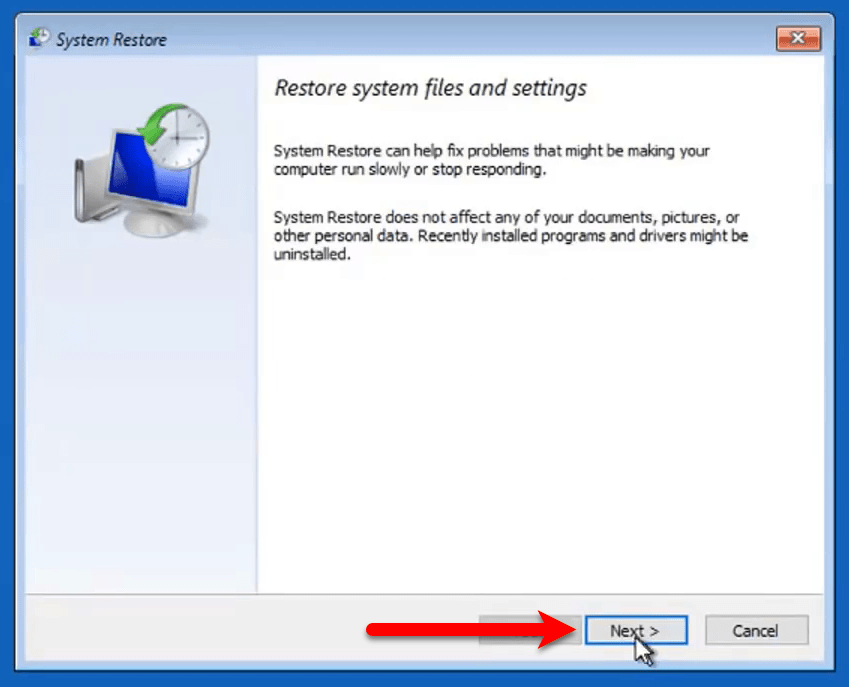 In this window, you will see three options, Windows update, Automatic restore Point, and backup. As we have created a new user to take a backup of our files. So, select the "Backup" option and click next.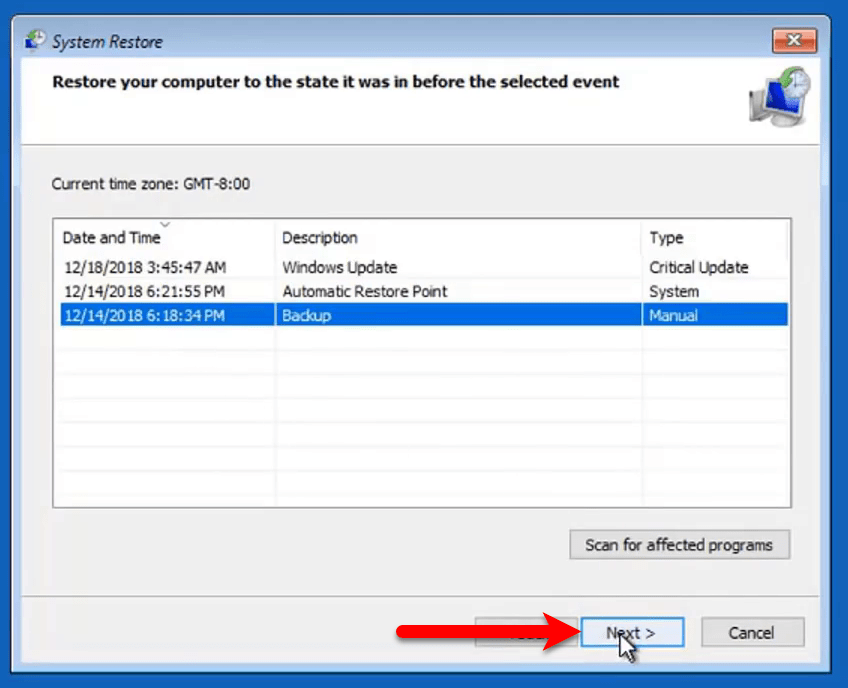 Select the drive which you want to backup of files, then click Next.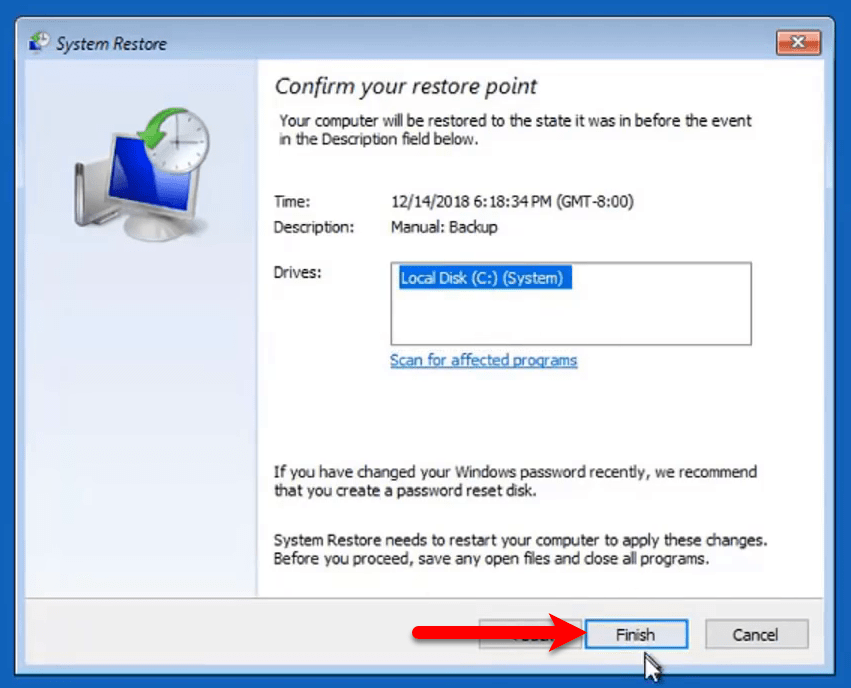 Troubleshoot
Sometimes troubleshooting Windows for some errors can be the reason the fix the problems. So, if you don't have the system restore point click "Troubleshoot".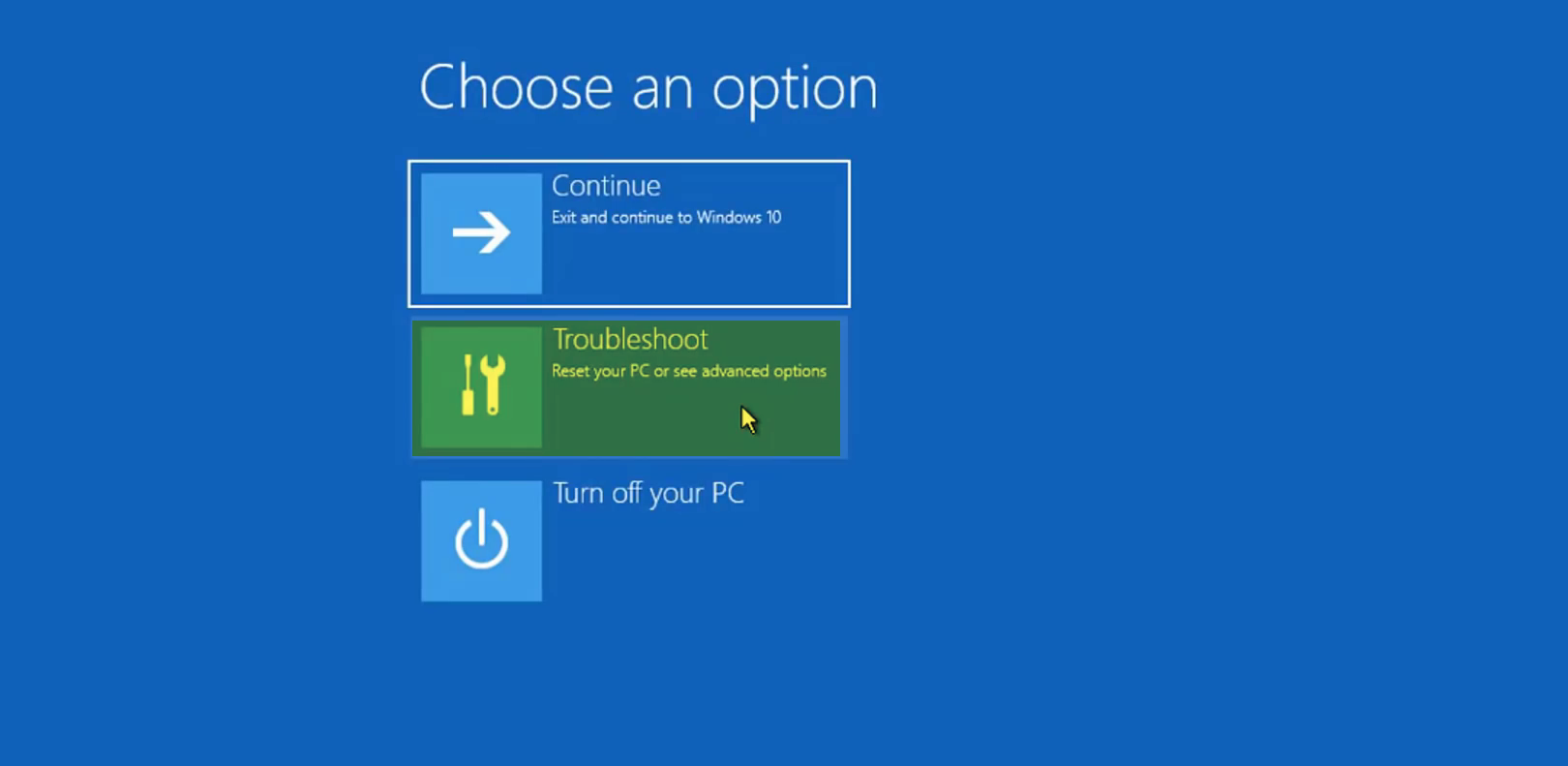 Now select "Advanced option"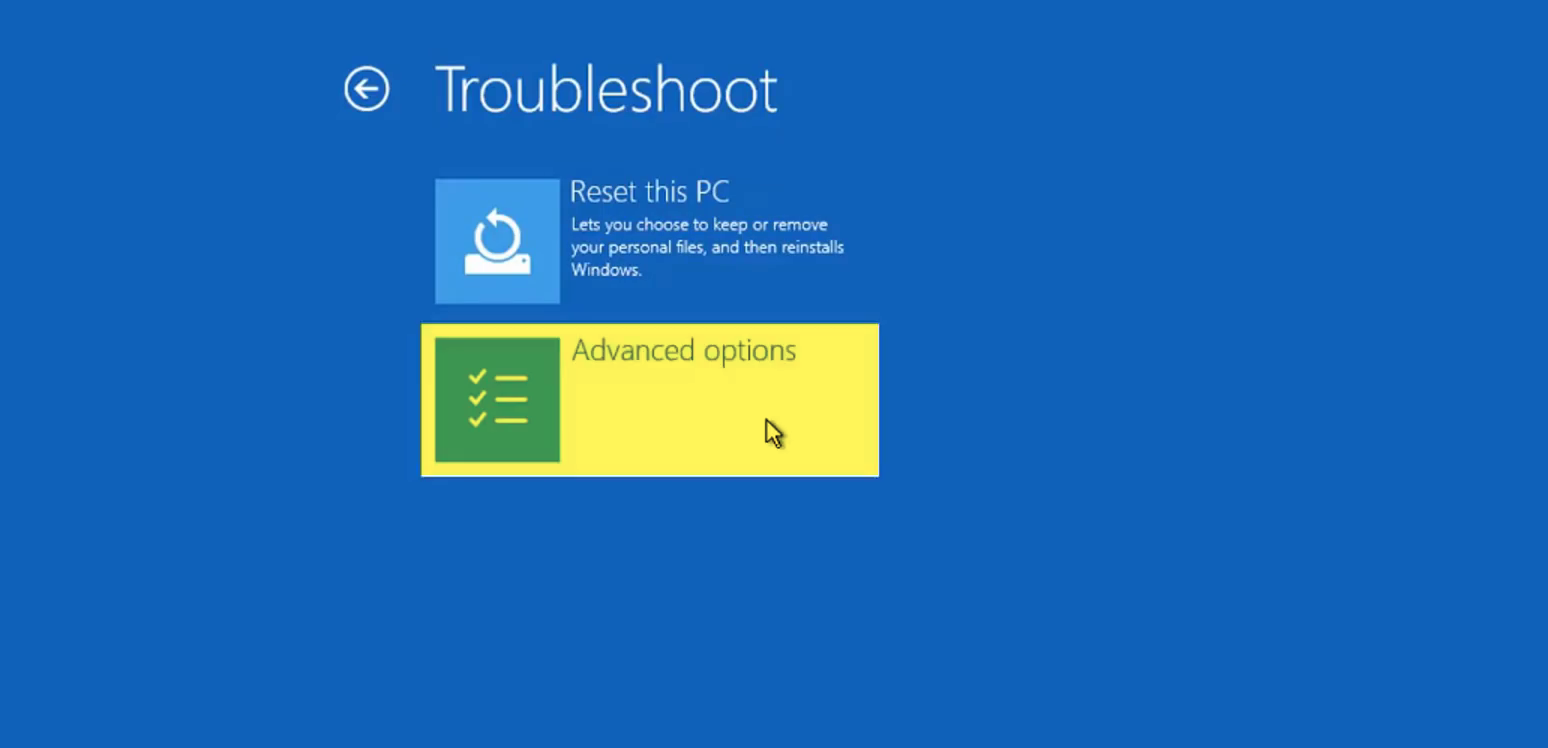 When you approached the Advanced options window, select the "Command Prompt".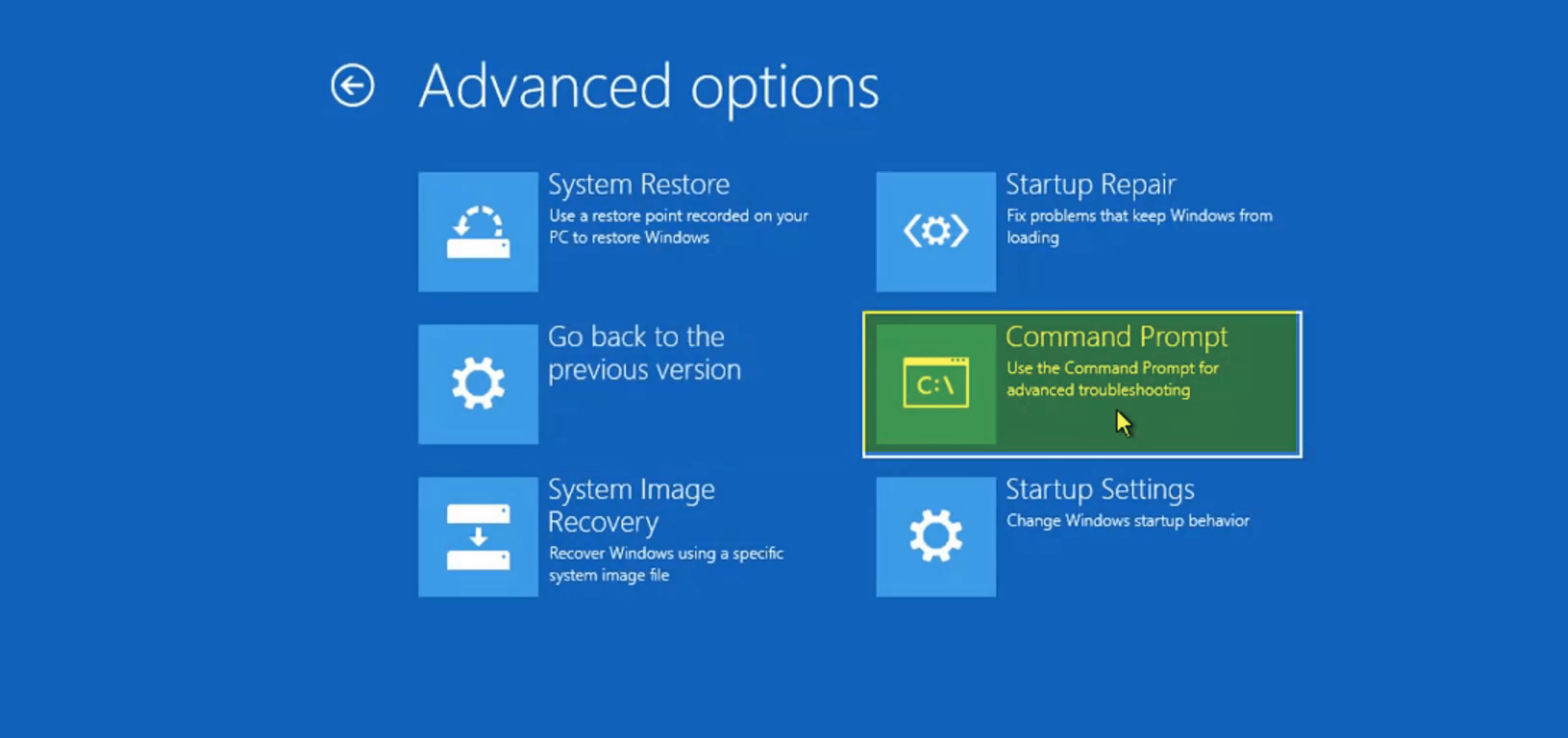 When the command prompt opened type the below commands one by one.
1. Bootrec /fixmbr
2. Bootrec /fixboot
3. bcdedit /expor c:\bcdbackup
4. attrib c:\boot\bcd -h -r -s
5. ren c:\boot\bcd\ bcd.old
6. bootrec /rebuildbcd
7. Press "Y"
8. Exit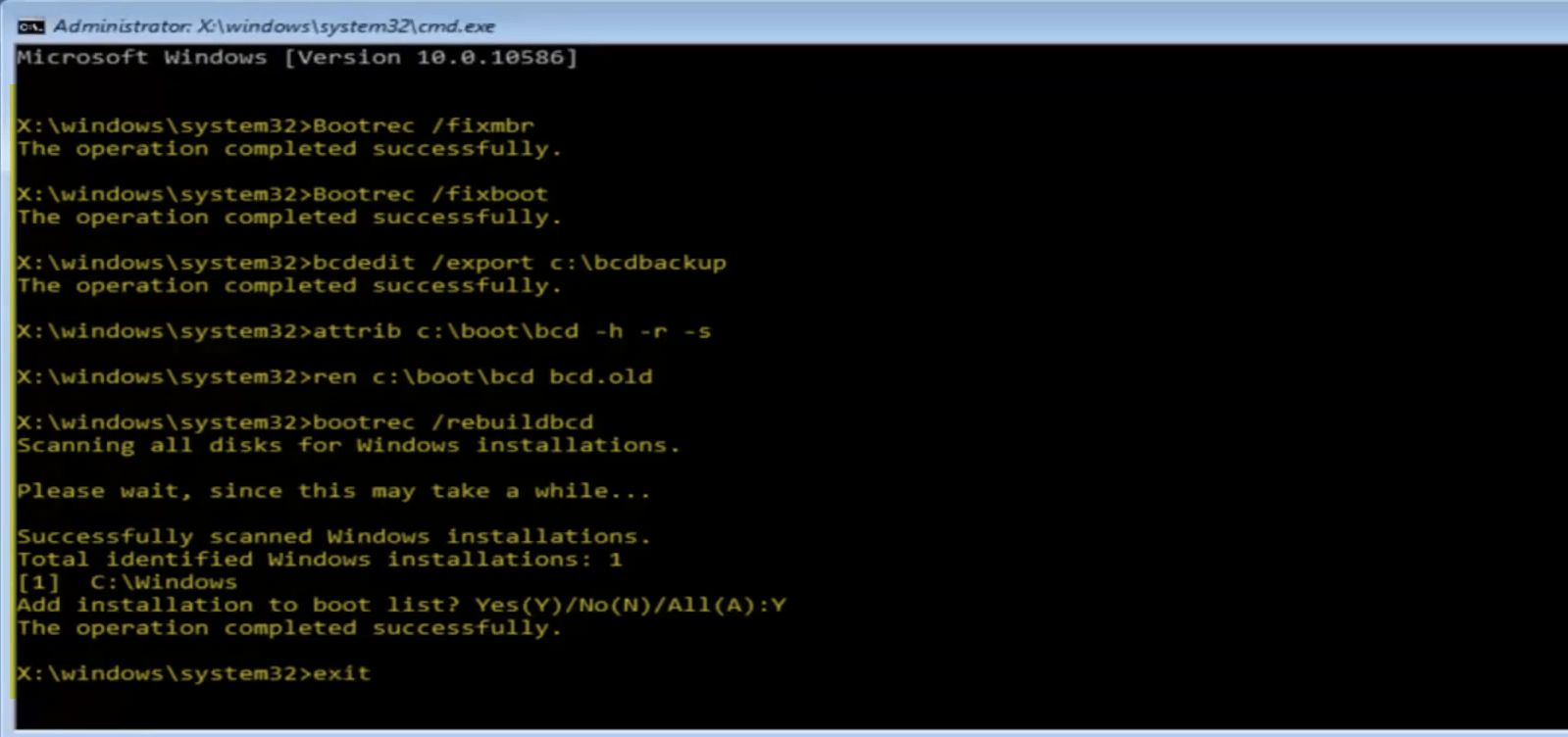 System Recovery Image
Once you completed the command prompt method, go back to Troubleshoot>and click on "Reset This PC".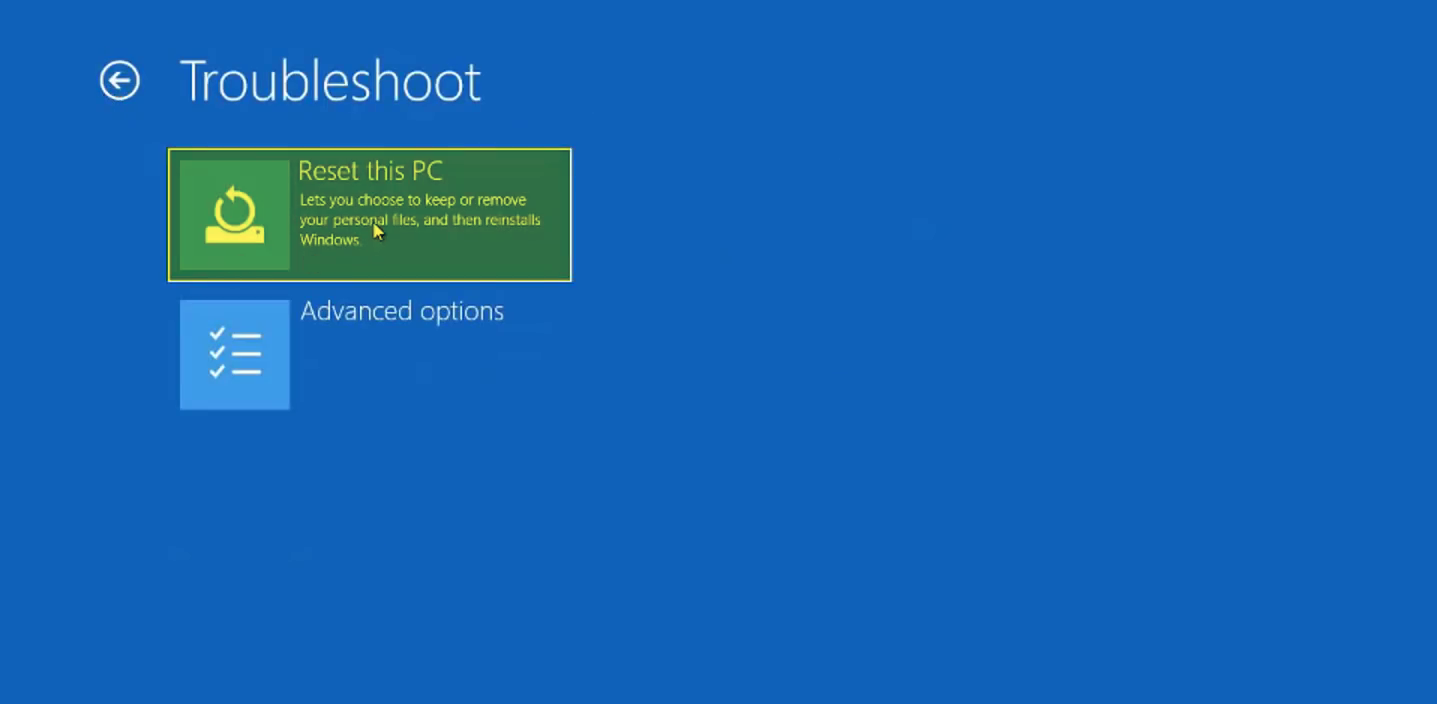 Resetting the PC will contain the following points to your Windows.
Remove all apps and programs that didn't come with this PC.
Change settings back to their defaults.
Reinstall Windows without removing your personal files.
Click Reset if you agree with the above points.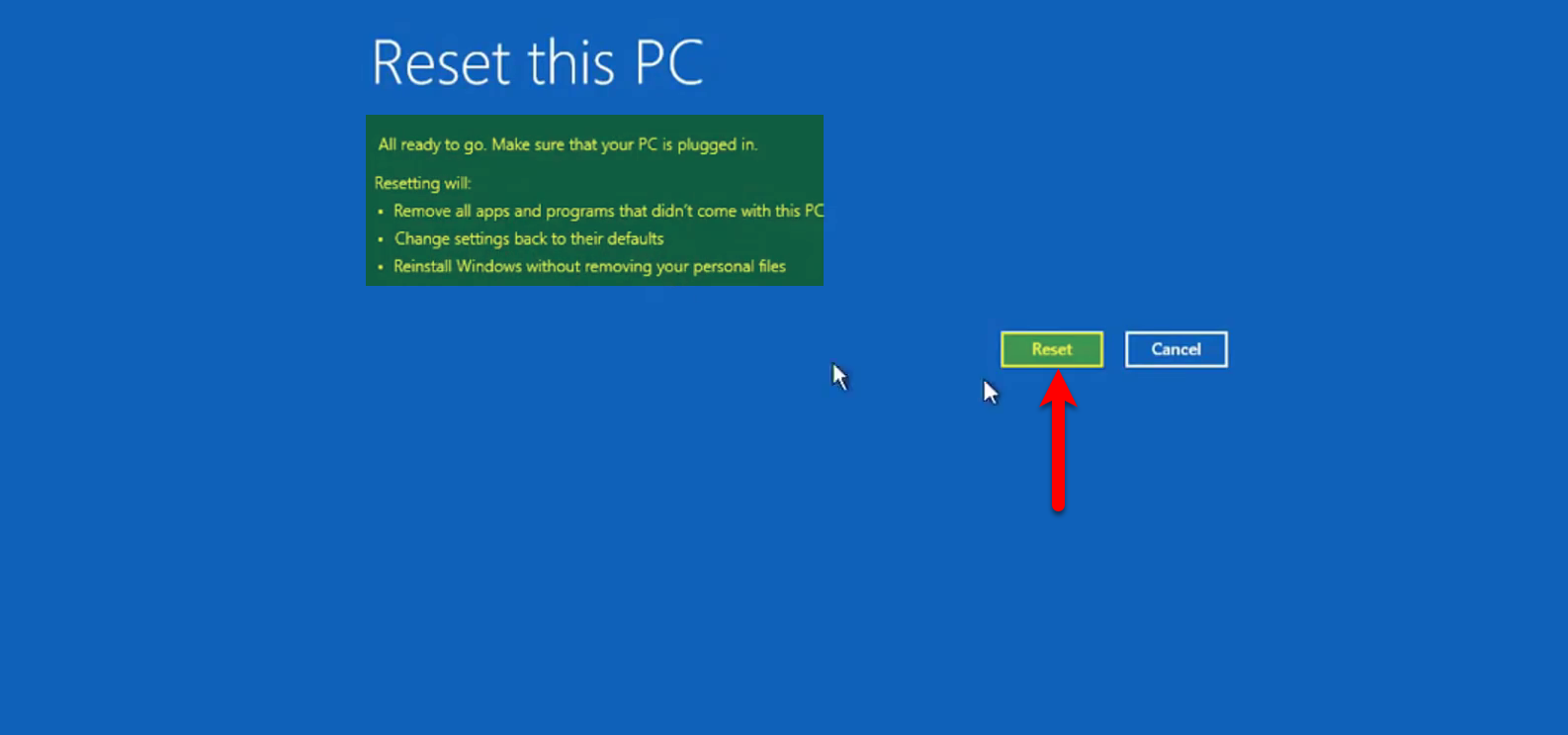 Go back to the troubleshoot window, click on Advanced options>click Command prompt.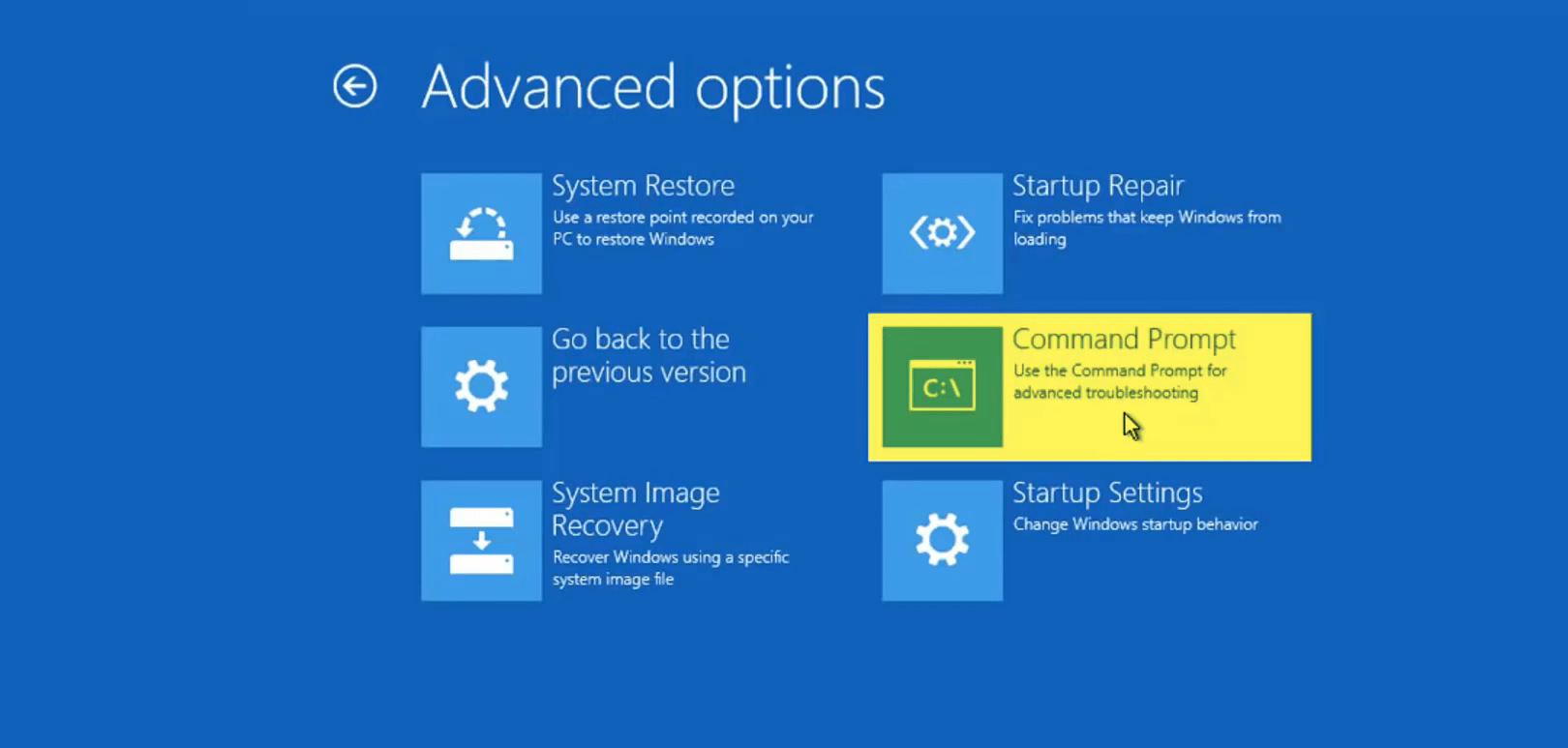 This method can be an advanced method for you. For resetting the PC you need to apply this method two. So, to do that first you need to change the directory. Type each of the commands one by one and press enter.
1. d:
2. dir:
3. D:\
4. Config
5. MD Backup
6. Config>copy *.* Backup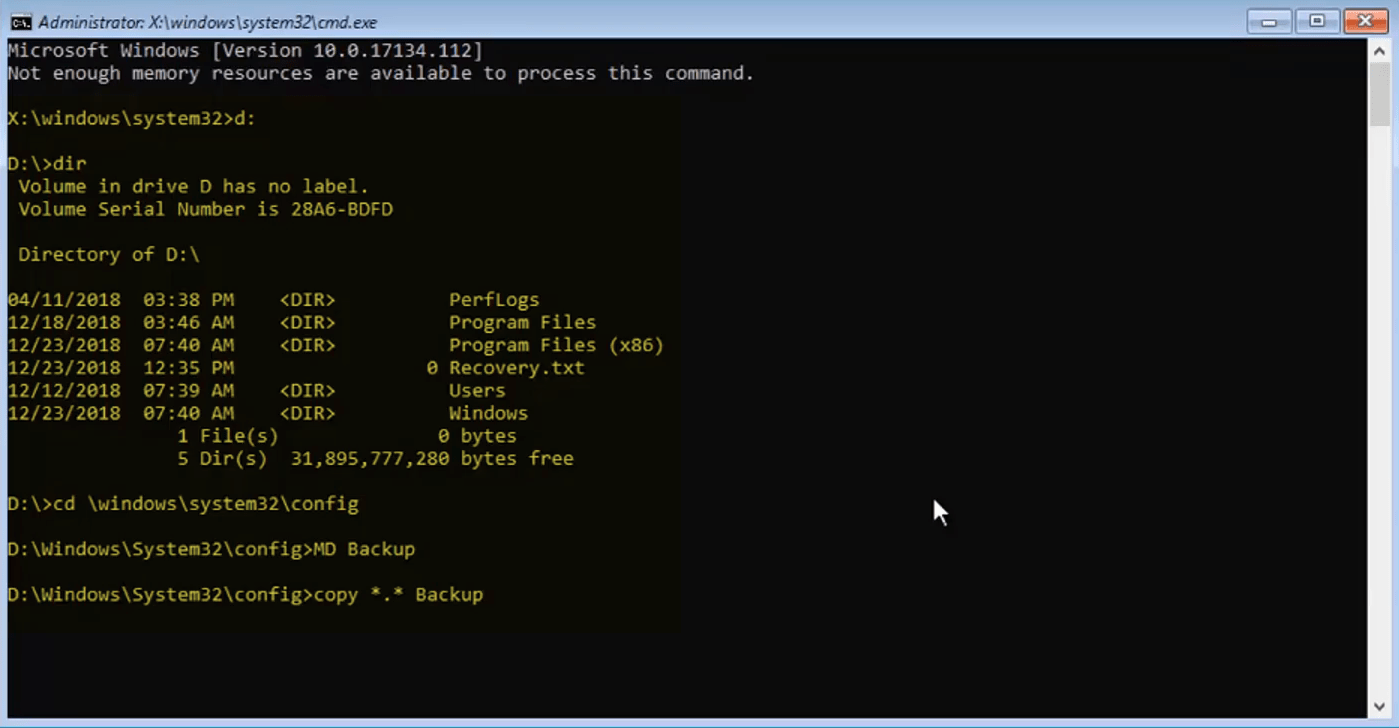 The above commands will copy the files, and the below commands. Be sure that after applying the following commands your screen should be like below screen.
1. Config>cd regback
2. Config\Regback>dir
3. Windows\System32\Config\Regback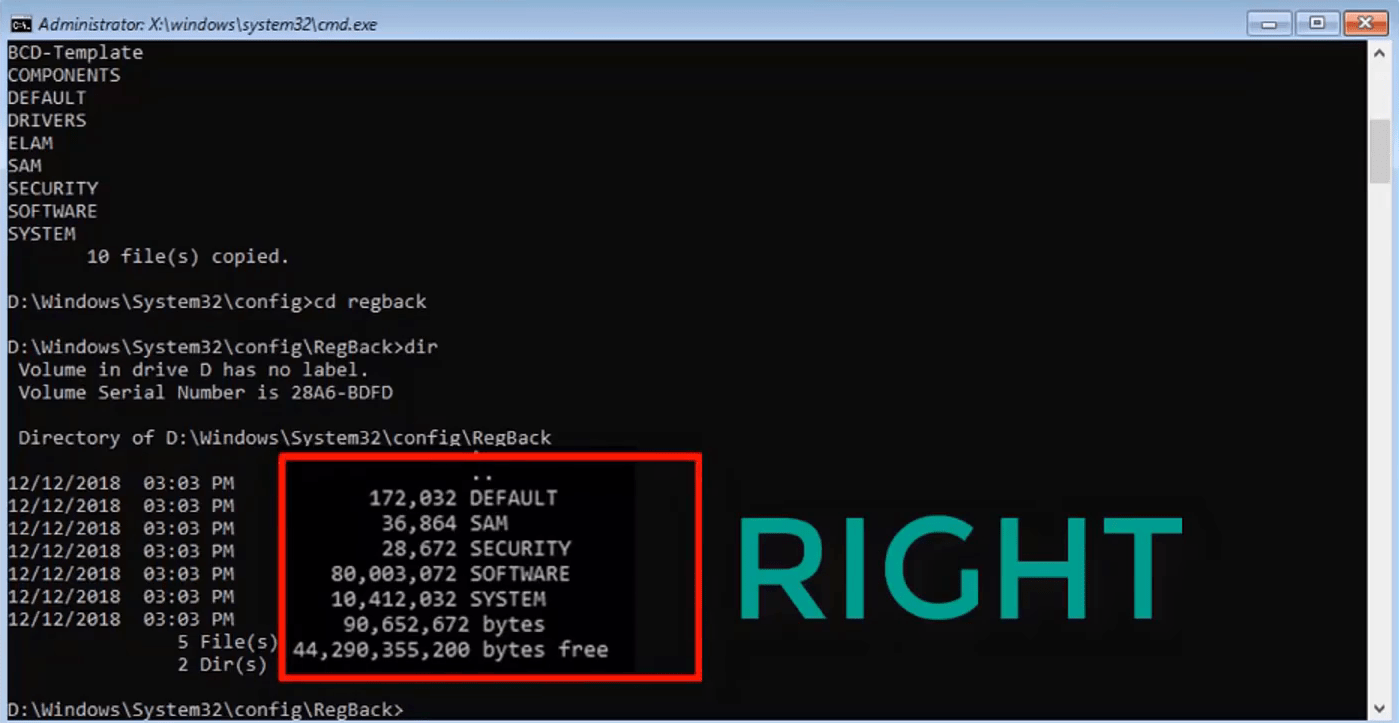 Once that is done apply the last commands
1. Config\Regback>copy *.* ..
2. Type "Yes"
3. Exit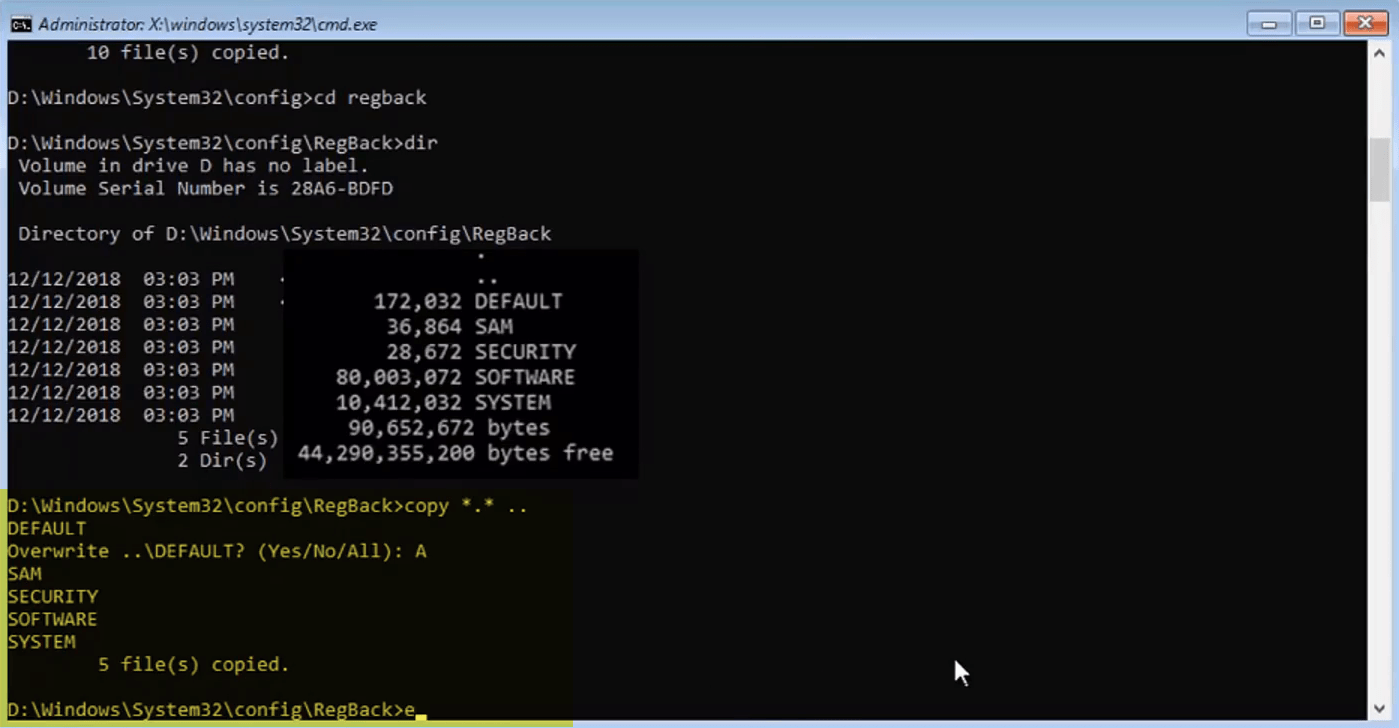 That's all about how to Fix Windows 10 Stuck in Infinite Boot Loop. I hope you fixed the error which you was encountered while using your computer with the Windows 10 operating system. Again if you faced any kind of problem feels free to share with me below down.