Microsoft officially has launched Microsoft Edge Chromium with the replacement of Internet Explorer on Windows 10 operating system. Now a suitable version of Microsoft Edge Chromium is available for everyone to download on there Windows 10, macOS, Android, and iOS. A pone a time Microsoft Edge Chromium was available for Windows 10. But due to some errors and bugs, Edge Chromium failed down. Overall, Microsoft Edge Chromium released in 2015. And that version of Microsoft Edge Chromium was failed down, after that, tried and launched in 2017. Microsoft is initially targeting Enterprise users of Windows 10, and macOS. But it depends manually on users to download and install it.
Although with the release update of Windows 10 20H1 2004 Microsoft with roll out the update of Microsoft Edge Chromium with it. Also, with the new update of Windows Microsoft fully replace its browser. Indeed Microsoft Edge Chromium consists of high-security performance, faster then Internet Explorer. It gives you the opportunity to load web pages faster than before. Microsoft Edge Chromium has consisted of some pretty interesting features that I will talk about that.
Microsoft Edge Chromium's first release date was on January 15, 2020, that the Chromium engine was developed by Google. Ever Microsoft Edge Chromium is an unexpected major release on Internet Explorer now. Also, when Microsoft Edge Chromium released, then Microsoft announced for Windows 10 and macOS users to manually download and install on their computers. The new browser also is known and become popular to keep Edge Chromium's name. Moreover, Microsoft Edge Chromium is compatible with every website, Extensions, faster loading time, increased better security performance. Improved it's an internal mode for the developers. All those functionalities that everyone expected from a web browser. Now those functionalities are available in Microsoft Edge Chromium with perfect tweak and features.
What are the features of Microsoft Edge Chromium
User Interface: The user interface of Microsoft Edge Chromium has been completely redesigned. It seems like the Google Chrome interface looks like Google Chrome Curve minimizing. The newly redesigned interface look of Edge Chromium is unique, clean, modern, and stylish. The new Microsoft Edge Chromium version more friendly. Because Google announced Edge Chromium as an open-source platform web browser.
Profile: One of the advanced features of Edge Chromium is profile. The new profile of Edge Chromium is perfect that allows you to create a separate account. You don't need to create individual accounts simply you can activate to your account on any Windows 10 PC in everywhere.
Tracking Prevention: Also, with the release date of Edge Chromium they proved its most advanced feature Tracking prevention privacy. What is Tracking prevention? it allows protecting your web browser website from online tracking. Online tracking is simple that the attackers trying to collect your information through the internet on the web browser.
Extensions: Like Microsoft, Edge Chromium is an open-source platform, it means the Google Chrome Extensions are now compatible with Edge Chromium. There are several Extensions that each of them works individual works.
Dark Theme: With those interesting features Dark Mode is also added in Edge Chromium. To activate its Dark Mode then navigate to Edge Chromium settings>Appearance>Change the Light Mode to Dark Mode there. According to world experimentation, Dark Mode has become one of the biggest parts of every single App now. There aren't any side effects on Dark Mode, but in fact, it has many good effects for your eyes vision.
What else you need to know about Microsoft Edge Chromium
As above mentioned that Microsoft Edge Chromium is an open-source platform or App-based on Google Chrome. As Microsoft Edge Chromium is familiar with Google Chrome, the features which exist in Google Chrome now you can see it on Edge Chromium. With those Edge, Chromium is a web browser that supports Google Chome Extensions. Alongside now every previous Buggs errors are completely fixed in the new version. Like those websites designed for Google Chrome, but gives the error to open it. But now you can open it in Edge Chromium faster than Google Chrome. Furthermore, like every six weeks, Google Chrome releasing there update. And now Microsoft Edge Chromium is the same as Google Chrome. If you are not attached to the latest version of Windows 10 yet. Then download Microsoft Edge manually from the internet.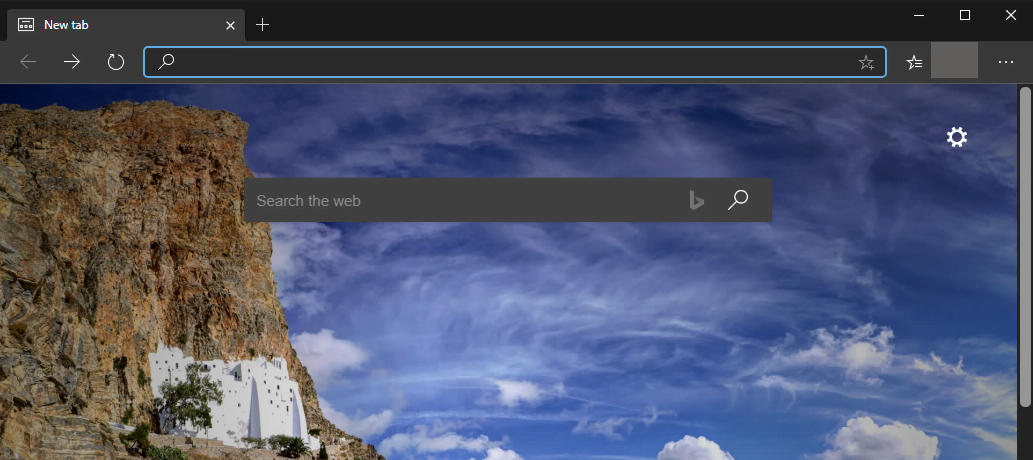 Install Microsoft Edge Chromium
Microsoft decided to kick out Edge Chromium with the update of Windows 10 20H1 2004. But now manually I install it on my Windows 10 computer, and it properly working for me. Also, for testing Microsoft Edge Chromium Microsoft test it on Windows Preview mode. Also, the unbelievable update of Windows 10 2004 will kick out in April or May 2020. Now it depends on that you want to install it on your Windows 10 PC or not? But you can't stop the installation of Edge Chromium through the update of 2004. Because its the recommended browser which Microsoft takes it important with the replacement of Internet Explorer. Alongside, in my concentration, it will work better on the 2004 update of Windows 10.
According to Microsoft plans it works properly the same as Google Chrome on Windows 10, macOS, Android, iOS. You will never receive any notification from its update. For the update of Edge Chromium open up Edge Chromium, then navigate to right-handed and click on three dotes. Once the window opened click down on settings. When the settings opened click on "About Microsoft Edge" and it will automatically check for update.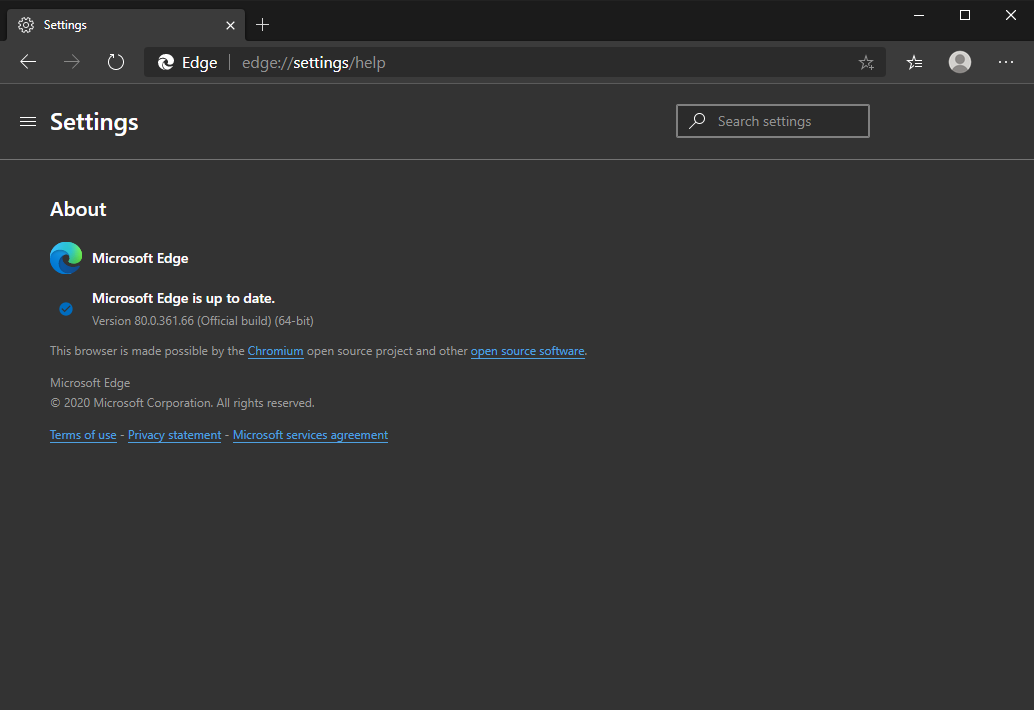 Alongside, to activate Dark Mode on Microsoft Edge Chromium click on "Appearance". And on the "Theme" option customize the option then select Dark Mode.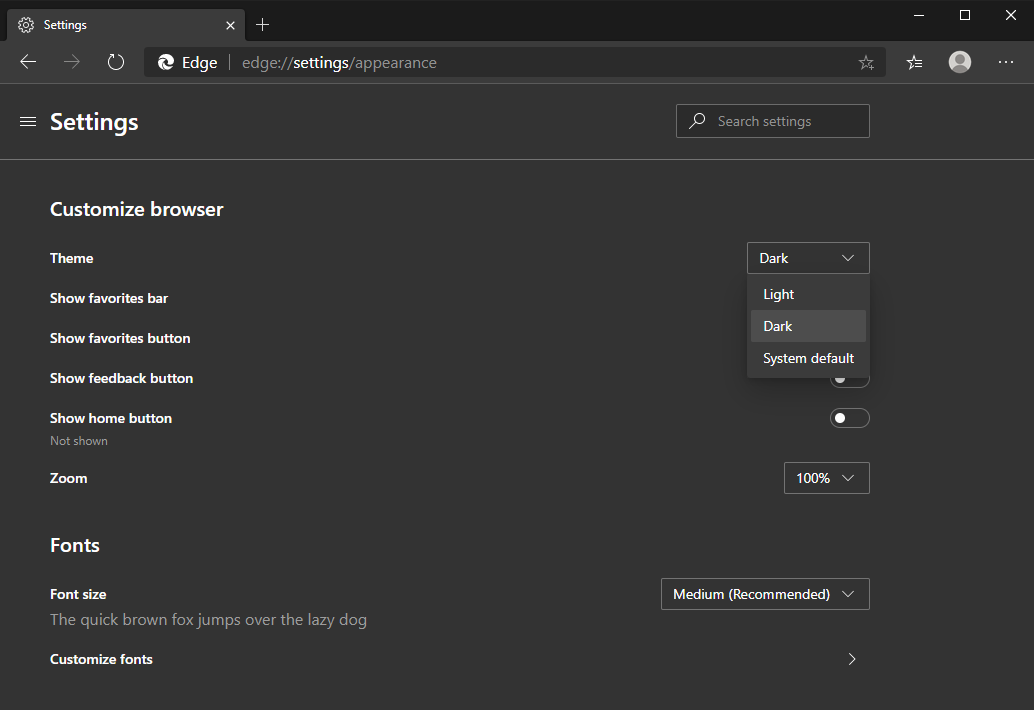 Google Chrome users
Google Chrome has become one of the most popular Web browsers now, that having over billion of users. But when it comes to the similarity of Google Chrome and Edge Chromium. Again Google not satisfied with Edge Chromium now. While Microsoft Engineers cooperating with browser, and there aren't any wars. But Google still wants to use Google Chrome. However, be thankful for Microsoft that redesigned and developed Edge Chromium for different purposes online on Windows 10, macOS, Android, and iOS.
That's it if there something about Microsoft Edge Chromium then shares it in the comment section.